Complete Homebuyer's Guide To All Houston Condos
There are over 90 residential high-rise and mid-rise condos in Houston, Texas. High rise & condo living is booming as more people are looking for an easier, maintenance-free lifestyle with amenities like pools, tennis courts, valet parking, etc. Click on any condo listed (on the right) to learn about that building and view all available Houston condos for sale there.
Contact Paige Martin, Owner of HoustonProperties.com & Broker Associate at Paige@HoustonProperties.com or 713-384-5177 for help buying or selling a Houston condo.
Houston Condo Resources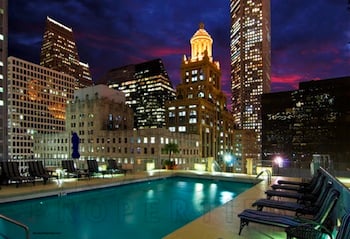 Houston Condos and Highrises Overview
Disclaimer: Due to the large number of residential highrise buildings in Houston, we separated Houston Lofts into a separate section. While lofts are simply a type of condo, we have grouped all "loft style" buildings together. Click here to view all Houston Lofts For Sale.
Houston's economy is booming. The Bayou City is seeing 1,400 new residents per day. Many of these people want to live near the main city hubs (Downtown Houston, The Galleria, The Museum District / Medical Center) and enjoy the restaurants, shops and features just outside their window.
Living in a Houston highrise offers fantastic access to many of these prime locations.
For information on specific Houston high rise buildings, new condos, additional pictures and Houston condos for sale, click on the building name on the right side of this page.
Primary Benefits of Living in a Houston Condo:
Easy to maintain. No yard work, roof repair, building or grounds maintenance. Easy to "lock the door & leave." Condos are very popular with people who want a 2nd home in Houston.
Great locations. It's not easy to find homes within 100 yards of some of the hottest places in town. However, you will find some great highrises where you can pop downstairs and into restaurants, bars, shops & more.
Building security. Many Houston condos have 24 hour staff, guards, secure parking, cameras, gated entrance and building security.
Service & amenities. Many highrises offer great amenities: tennis courts, pools, saunas, movie rooms, well-kept grounds, workout facilities, roof top decks, and more.
Great Staff. You'll get access to porters, valet, building managers, concierges, trash & dry cleaning pickup and other services in many buildings.
Neighbors. Living in a Houston highrise offers a great way to meet like-minded people. Many condos have "resident committees" and social groups to meet up at nearby restaurants or bars.
Primary Drawbacks (compared to Houston Townhomes or Houston Single Family Homes):

Monthly maintenance fees. Staff and amenities are great, but come with a fee. Monthly maintenance fees pay for shared expenses. Review the costs and the benefits before you buy. Also, be wary of certain buildings that have large deferred maintenance issues. (Get a great Houston condo realtor to help guide your purchase.)
Neighbors. Neighbors can be great and can turn into some of your best friends. However, some people aren't good neighbors. Unfortunately, you can't choose them in advance. You're going to be living closer to other people, so look for units with good soundproofing. Also be wary of buildings that were originally apartments "converted" to condos as the quality of construction is usually inferior.
Associations. Condo living differs from traditional homeownership as residents elect a Board of Directors to manage the building's business and make residential decisions. The Board of Directors establishes the policies and the building manager enforces them on behalf of the homeowners. Condo residents are part of a community, subject to community guidelines and restrictions – know what they are in advance (your Realtor should help you understand these).
Houston Condos By Neighborhood
The majority of Houston's residential condos are located in the Inner
Loop or just outside it in the Galleria / Tanglewood area. (Read more about Houston's Neighborhoods.)
Below are some of the most popular neighborhoods for Houston condos and some of the most popular buildings within each area.
For a specific recommendation of neighborhoods, buildings or units based upon your personal style, goals & price point, please contact Paige Martin, Owner of HoustonProperties.com & Broker Associate at Paige@HoustonProperties.com or 713-384-5177.

Downtown Houston (77002 / 77010):
Memorial / Tanglewood (77024 / /77057 / 77027):
Museum District / The Medical Center (77004 / 77030):
Houston Condos By Price Point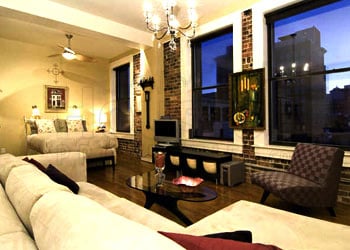 We've outlined two main ways to filter Houston condos for sale by price: by the unit's specific asking price and by the average sale price per building.
Contact Paige Martin at Paige@HoustonProperties.com or 713-384-5177 for personal recommendations based on your budget, preferences and style.
Houston Condos For Sale By Unit Price
Click on the link below to see units for sale at all condos within any of the following price tiers:
Most Popular With My Clients
The following Houston condos most frequently show up on my clients' showing list due to: location, price point ($250k-$750k), services, "reasonable" maintenance fee, and historical ability to hold value.
Most Expensive / Most Luxurious Houston Condo Buildings
The following buildings are known for top tier service, amenities, reputation and location:
Lease Only Buildings
Condos vs Townhomes or Single Family Homes
One of the largest difference between Houston condos and Houston townhomes for sale or Houston Single Family Homes is the underlying asset that you're actually purchasing.
When you buy a townhome or a single family home, you own the land (from the center of the earth to infinity above) plus the structure.
When you buy a condo, you're buying airspace and have shared ownership of common use areas.
As such the Texas Real Estate Commission (TREC) promulgates a separate contract for condos because they are a different entity.
It's important to use a mortgage broker and Realtor who is familiar with condo transactions to help you navigate the buildings, association rules and restrictions, potential deferred maintenance issues at that location, historical trends in that building, resale potential, unique financing requirements and closing process for condos.
Houston Condo Realtor – Paige Martin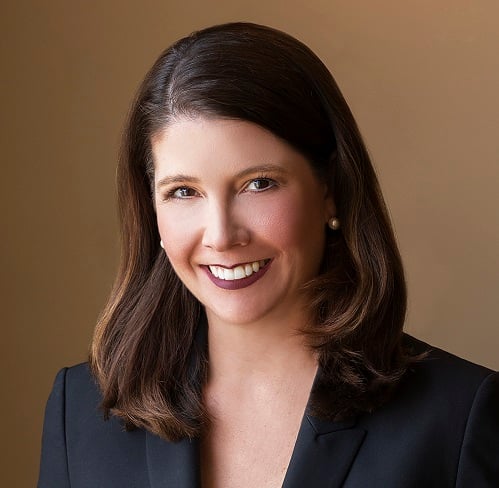 As featured on Fox News in the Morning, the Houston Business Journal, Houston Chronicle, and Houston Magazine, Paige Martin – a consistent Top Producing Broker-Associate and the owner of HoustonProperties.com – is ranked amongst the very top Keller Williams agents in the Houston area.
Paige was named the #1 Ranked Individual Agent in the Keller Williams Memorial Office for 2012, 2011 and 2010. She has been a consistent top producing agent, winning awards every year since 2007.
Paige works with a tremendous number of buyers and sellers of Houston condos and is familiar with all major residential condos buildings in Houston.
For a specific recommendation of neighborhoods, buildings or condos based upon your personal style, goals & price point, please contact Paige Martin, Owner of HoustonProperties.com & Broker Associate at Paige@HoustonProperties.com or 713-384-5177.