Guide To Patio Homes In Houston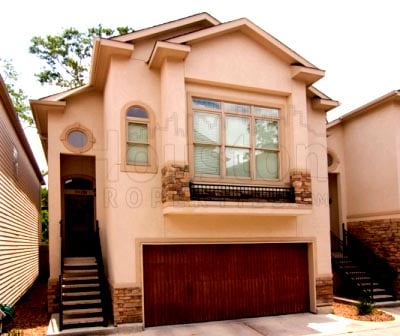 Patio homes Houston are single-family, free-standing dwellings on small lots.
This type of home is popular for having minimal upkeep costs and yard maintenance.
Patio homes in Houston Texas are similar to townhomes in that they are typically built in rows. However, townhomes usually share a wall, while some patio homes are single-detached.
Some Houston patio homes are built within master-planned and gated communities. Lawn maintenance for these homes are usually handled by the homeowners association.
Thanks to its relatively more affordable price, the patio home is a great alternative for those looking to downsize or those who want to keep upkeep costs low.
Search new Patio Homes Houston Below. If you can't find exactly what you're looking for, call Paige at 713-384-5177 or email Paige@HoustonProperties.com.
12 Things Patio Homes Houston Buyers Should Know
Patio homes in Houston are single-family dwellings with fairly minimal or no lawn or yard maintenance.
Patio homes typically feature small lots, sharing a wall or sitting close to the next home.
Single-story patio homes Houston are common, though bigger two-story floor plans are also available.
Patio homes are popular for their relatively lower maintenance costs and more affordable pricing
Depending on the community and the builder, new patio homes can feature a variety of different architectural styles. Ranch and traditional styles are common in Houston patio homes, though modern and contemporary styles are also available.
The average patio home can feature one- to three-bedroom floor plans.
Most new patio homes Houston are located in new construction communities, with some nestled within private residential enclaves and gated communities.
Master-planned communities around Houston like Riverstone, Cross Creek Ranch, and The Woodlands feature patio home communities.
Lot sizes range from 4,000 to more than 10,000 square feet.
Living areas can be between 1,000 to more than 2,500 square feet.
Some older patio homes in Houston have been replaced with townhomes, though a number of new construction and updated patio homes are available around the Bayou City.
Prices for Houston patio homes for sale can start at around $150,000. Bigger and newer properties can go for as much as $500,000.
Patio Homes In Houston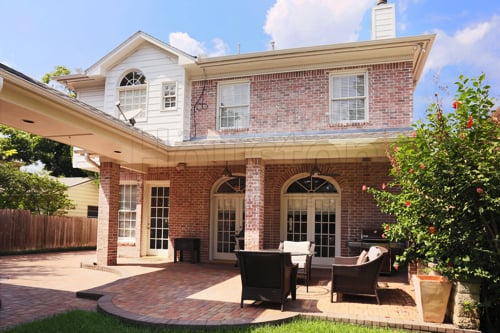 A patio home is a single-family dwelling (either detached or duplex) on a small lot. Most patio homes in Houston are within gated master-planned communities, with yard maintenance handled by the homeowners' association. These communities typically offer amenities like a central park, walkways and trails, a community pool, and sports facilities, among others.
Houston patio homes can also be referred to as garden homes or courtyard homes. Terms depend on the builder, but the idea is the same.
Primary Benefits of Living in a Houston Patio Home
Maintenance. Patio homes usually demand no or very minimal yard maintenance since homeowners associations usually handle the entire community's maintenance.
Security. Some Houston patio home communities offer 24/7 security, either manned or with controlled access.
Community amenities. Master-planned communities and smaller gated communities can offer a variety of amenities. Some promote the "active lifestyle" with hike-and-bike trails, tennis courts, parks, and fitness centers. Others have resort-style pools, community centers, and lakes.
Location. Some Houston patio homes are located within the Inner Loop, with others within minutes of the city's busiest districts. Most are located farther away, but still within convenient driving distance to key Houston neighborhoods.
Like-minded neighbors. Houston patio homes are also within golf course communities, creating great opportunities for residents to meet others with the same passion for the sport.
New Construction Houston Patio Homes
New patio homes in Houston are common in master-planned communities or private gated enclaves. These homes are typically built around amenities like golf courses, lakes, and recreation centers.
These communities typically offer 24/7 security, lawn maintenance, pools, and hike-and-bike trails, among others. Some are deed restricted to protect the look and feel of the neighborhood.
Patio homes within these communities offer the luxury of living with the least amount of maintenance at reasonable costs.
Some older patio homes in Houston, especially those within the Inner Loop, have been replaced with newer townhomes. Despite this however, some are still available within the central Houston area.
Houston Townhomes vs. Houston Patio Homes
Townhomes and patio homes are both popular for their relatively more affordable price. There are however, differences between the two.
Both typically feature small lots and are built in rows or clusters. The main difference between townhomes and patio homes in Houston is that the former often share a wall, while the latter is mostly single-detached. Patio homes are often built close together, but are laced together by each home's small yard.
Houston Neighborhoods with Patio Homes
Here are a few Houston neighborhoods and communities that feature patio homes:
Central/Inner Loop
Houston Suburbs and Master-planned Communities
Top Ranked Houston Realtor – Paige Martin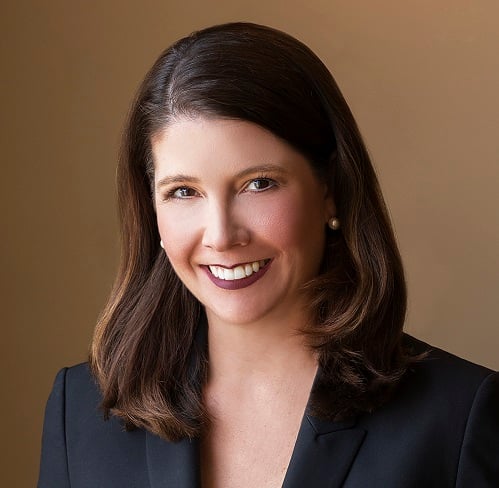 As featured on Fox News in the Morning, the Houston Business Journal, Houston Chronicle, and Houston Magazine, Paige Martin – a consistent Top Producing Broker-Associate and the owner of HoustonProperties.com – is ranked amongst the very top Keller Williams agents in the Houston area.
Paige is ranked as one of the top realtors in Houston and the state of Texas. Read more about the over 65 awards she's won in the last few years.
Paige works with a tremendous number of buyers and sellers within Ayrshire, earning praises like "Paige Martin is the best Houston realtor I know." Read more about client feedback and ratings here.
For a specific recommendation of neighborhoods, homes or properties based upon your personal style, goals & price point, please contact Paige Martin, Owner of HoustonProperties.com & Broker Associate at Paige@HoustonProperties.com or 713-384-5177.