Avalon Place Houston Neighborhood Guide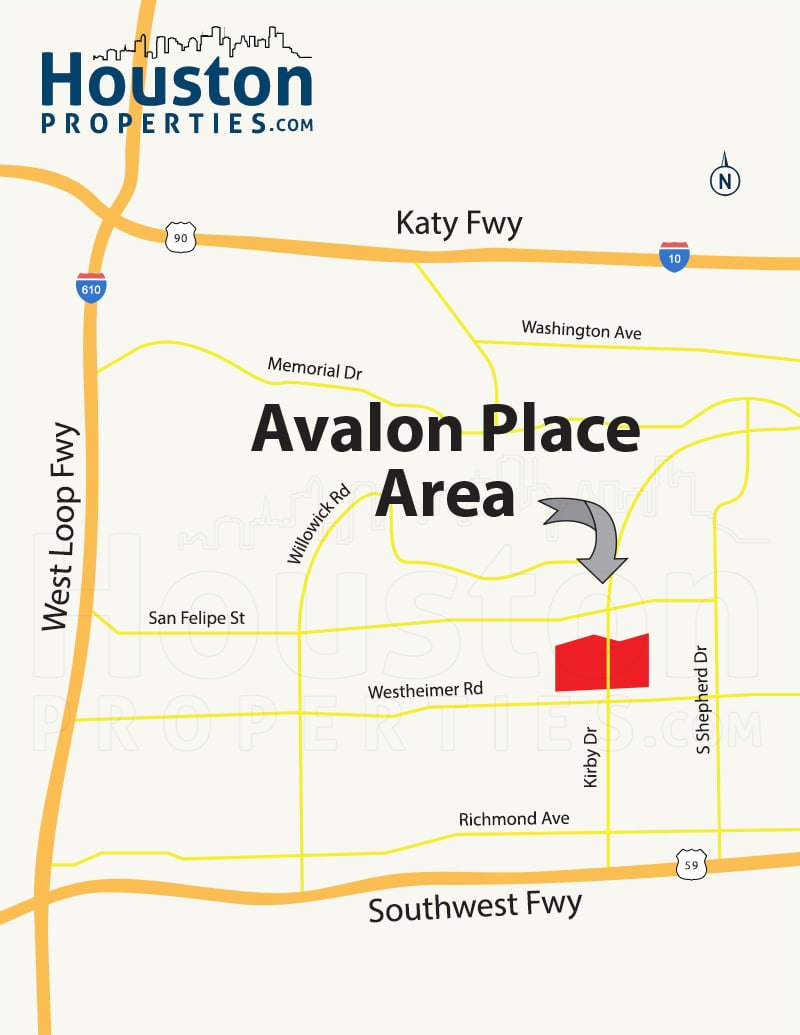 Avalon Place is a small Inner Loop neighborhood of lovely, historic homes amidst mature trees. It's often considered to be an extension of the prestigious River Oaks.
It is the 7th most expensive Houston neighborhood, and one of the most sought-after due to:
ESTABLISHED COMMUNITY: The neighborhood offers a great community feel due to its old-fashioned charm and beautiful surroundings.
IDYLLIC LOCATION: Avalon Place is near hundreds of shopping options in the Highland Village and Galleria area. The neighborhood also has easy access to the main job centers of Downtown, Medical Center and Greenway Plaza.
UNIQUE CHARACTER: Nestled between River Oaks and Montrose, Avalon Place combines the grace of Montrose's historic homes and the luxuries of River Oaks.
GREAT SCHOOLS: The neighborhood is zoned to some of the best performing public schools and reputable private schools in Houston.
BEST VALUE HOMES: Avalon Place homes exude the same sophistication of luxury River Oaks homes for sale, but on a more manageable price tag.
The Avalon Place Houston real estate market has remained very limited in the past decade. For-sale-by-owner homes are very common and homes don't stay long on the market.
Finding the best Avalon Place Houston realtor with knowledge of off-market listings will make it easier for homebuyers to secure their Avalon Place home.
For questions, advice, Avalon Place Houston real estate recommendations, or off-market MLS listings, contact Paige Martin, Owner of HoustonProperties.com and rated as the best Keller Williams Memorial realtor the last four years.
Avalon Place Houston Resources:
Houston Avalon Place Neighborhood Profile
Avalon Place Real Estate Guide
Paige Martin – Avalon Place Realtor
Avalon Place Houston Homes For Sale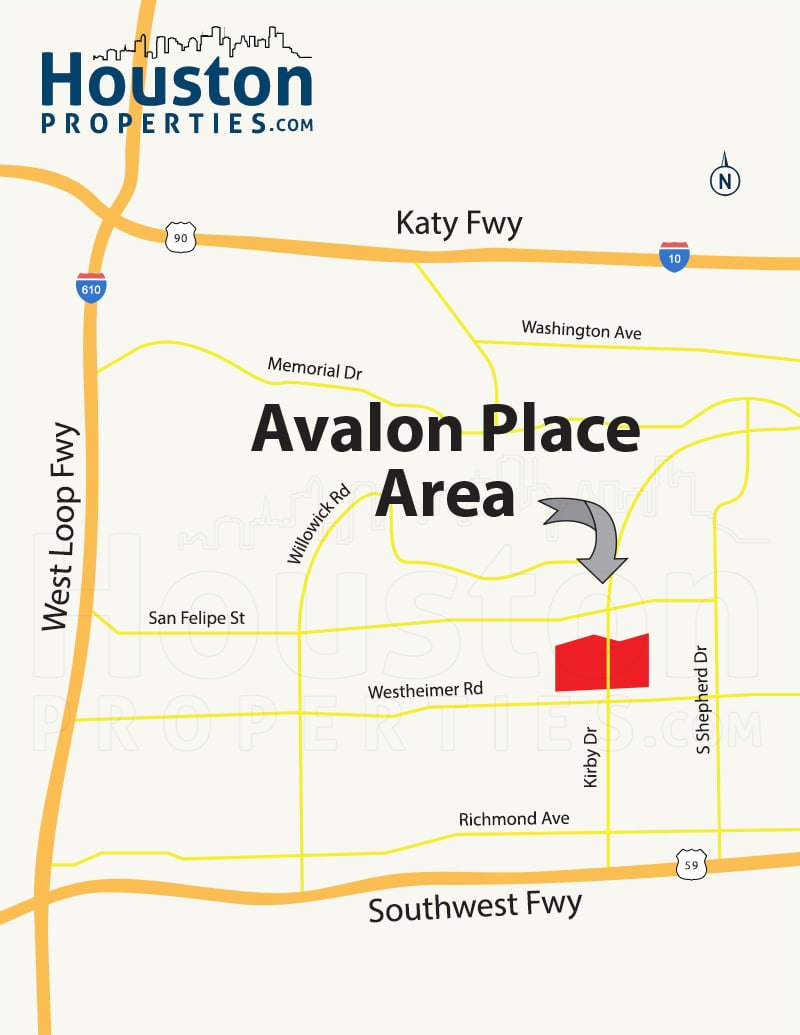 Avalon Place Maps and Location
Avalon Place is located in the 77019 Houston zip code, one of the most expensive zip codes in the city. It's immediately adjacent to River Oaks and Montrose.
The neighborhood is flanked by Westheimer Road to the south, San Felipe Street to the north, Dickey Place to the west, and Bellmeade Street to the east.
The area is very similar to River Oaks, with its large homes and mature trees.
Most people mistake Avalon Place as still part of River Oaks if not for the distinct tripartite pattern on the neighborhood's sidewalks.
Travelling to other Houston districts is made easy due to the neighborhood's proximity to the Southwest Fwy and West Loop Fwy.
It's a great neighborhood for those who wish to be near both work and play, with its proximity to the job centers of Uptown Houston, Greenway Plaza, Texas Medical Center, and Downtown Houston.
Nearby zip codes include: 77098, 77002, 77007, 77046, 77027, and 77006. (View Houston zip code map)
Avalon Place Sections
Avalon Place is divided into 7 sections, each following their own deed restrictions. In 2001, these sections were restarted and incorporated. The deed restrictions were collected into a master document and set forth the requirements that are presently followed.
Avalon Place (1931)

Lots 1 – 18: Lots 1 through 18 all face Avalon Place, and are at least 60 feet away from the front property line.
Lots 19 – 36: Lots 19 through 36 all face Ella Lee Lane, and are at least 45 feet away from the front property line..

1st Addition (1935)

All homes in Avalon Place, 1st Addition face Ella Lee Lane, and are at least 45 feet away from the front property line.

2nd Addition (1935)

Lots 18 – 34 of Block B, Lots 1 – 17 of Block C: All homes in this portion of the neighborhood face Reba Drive and are at least 45 feet away from the front property line.
Lots 18 – 34 of Block C: Homes in this area face Locke Lane and are at least 40 feet away from the front property line.
Blocks D, E, and F: All homes in these areas face Locke Lane, and are at least 35 feet away from the front property line.

3rd Addition (1938)

Lots 17 – 32 of Block L, Lots 1 – 16 of Block N: Homes in these portions of the neighborhood must face Ella Lee Lane, and are at least 45 feet away from the front property line.
Lots 4 – 11 in Block M, and Lot 1 in Block S: Homes included in these areas face Dickey Place, and are at least 25 feet away from the front property line.

4th Addition (1940)

Lots 17 – 30 of Block N, and Lots 1 – 14 of Block O: These homes face Reba Drive, and have front line restrictions as depicted in the Avalon Place plat.
Lots 2 and 3 of Block S: These 2 properties face Dickey Place and have at least 25 feet of space from the front property line.

5th Addition (1941)

Lots 1 – 15 in Block P, and Lots 15 – 29 of Block O: These homes all face Locke Lane.
Lots 4 – 8 of Block S: These homes face Dickey Place and have front property line restrictions as depicted on the Plat of Avalon Place.

6th Addition (1952)

Lots 1 – 11 in Block K, and Lots 33 – 46 of Block L: These homes all face Avalon Place.
Lots 1 – 3 of Block M: Homes in this portion all face Dickey Place.
Fun Things To Do Near Avalon Place
There are many shopping options for residents of Avalon Place. Highland Village, one of Houston's best shopping centers, is just a few minutes from the neighborhood.
The world-famous The Galleria and its specialty boutiques are just a short drive away along Westheimer Road and across the loop.
It is also less than 2 miles away from Montrose's antique stores, thrift shops, and funky boutiques.
Leash laws are strictly implemented within the neighborhood according to Houston ordinances, and the fenced areas of the adjacent Spark Park in the River Oaks Elementary School are restricted to dogs.
Despite being a strictly residential area, there are plenty of fine dining, musical entertainment, and great shopping locations clumped together along its borders.
Residents can do their grocery runs at the nearby Super K Food Store on South Shepherd Drive or at Whole Foods Market along Kirby Drive.
The Theatre district is also easily accessible from Avalon Place, delighting music and arts lovers in the neighborhood. There's also plenty of green spaces for residents who wish to enjoy outdoor activities.
This neighborhood is highly coveted due to its strategic Inner Loop location and proximity to Westheimer Road, one of the city's major thoroughfares.
Other fun places to visit near Avalon Place include:
Avalon Diner
Shanghai River
Armando's
Chuy's
60 Degrees Mastercrafted
Cafe
West Cafe
The Teahouse
The Path of Tea
la Madeleine Country French
Nightlife
Downing Street Pub
Del Frisco's Grille
Kenneally's Irish Pub
Lizard's Pub
Marfreless Ventures
Roeder's Pub
Outdoors
Mary Elliott Park
Meyer Park
Homewood Park
Live Oak Park
Shopping
Nobility Studio
Malia Mills
Sloan-Hall
Tootsies
Billy Reid
Nicole Miller
Sam and Lili Boutique
Entertainment
River Oaks Theatre
VIA – Houston
Rienzi
Space Montrose
MFAH Bayou Bend
Churches
St. John the Divine Episcopal Church
St. Luke's United Methodist Church
St. Anne Catholic School
River Oaks Baptist Church
Bethany Christian Church
First Cumberland Presbyterian Church
Neighborhoods Near Avalon Place
Neighborhoods near Avalon Place Houston include:
Avalon Place Houston History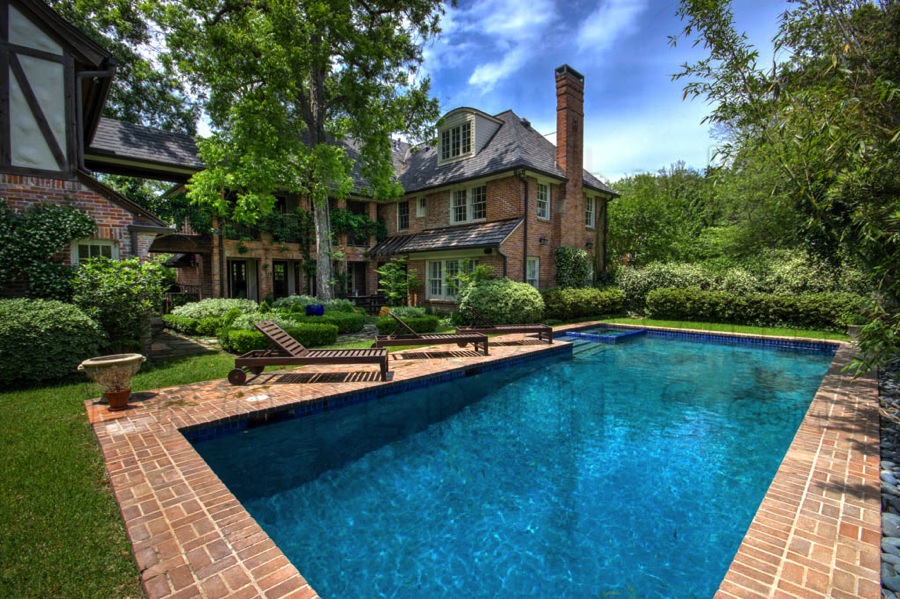 Dr.William Thomas Dickey was a native of Virginia and relocated to Houston in the 1880's. He bought 460 acres of land, extending from the present Kirby Drive to Richmond Ave. and Buffalo Bayou.
He dreamed of subdividing this vast farmland into a neighborhood to be called "College Heights". The land was priced at $60 per acre, and when the debt load became a burden, he sold 300 acres which now became River Oaks addition.
Dickey didn't live long enough to see his dreams fulfilled so his son, WIlliam M. Dickey, strived to make this happen.
He started developing Avalon Place in 1931. Construction costs were high and slowed down the development. As each lot sold, W.M. Dickey paid off the loan and saved money to continue development of other areas.
Eventually, Avalon Additions started development in 1935. By 1941, most of the land has been sold and many homes began construction after World War II.
The Avalon Property Owners Association was established in 1979 and supervises the deed and architectural restrictions to preserve the traditional beauty of the neighborhood.
Avalon Place Schools
Avalon Place residents are zoned to public schools under the Houston Independent School District (HISD), one of the best school districts in Texas. Students attend the following public schools:
Elementary Schools
River Oaks Elementary School at 2008 Kirby Dr. River Oaks Elementary School is within the neighborhood, at the corner of Kirby and San Felipe. It has an accelerated multidisciplinary curriculum and is one of the first three elementary schools in Texas to acquire an authorization for the International Baccalaureate Primary Years Programme. It has a GreatSchools.org rating of 10/10.
Middle Schools
Lanier Middle School at 2600 Woodland. Lanier Middle School is a 5 minute drive in Neartown. The school handles students from grades 6 to 8. They received a Texas Gold Performance Award based on language arts, math, reading, science, social studies, and writing in 2011. It has a GreatSchools.org rating of 10/10.
High Schools
Lamar High School at 3325 Westheimer Rd. Lamar High School is just outside the neighborhood along Westheimer and Eastside. The school has a great Athletics program. They have one of the oldest lacrosse programs in the state, and have either won or placed several times in state championships in the past. Their football team, The Lamar Redskins, is one of the highest-ranking teams within the Greater Houston area.
Avalon Place Private Schools
Many students in the neighborhood attend the reputable private schools in the vicinity. These schools are some of the highest-rated in Houston, and attract students from all over the city.
St. Anne Catholic School is less than a mile away along Westheimer and South Shepherd. It is an accredited Pre-K through 8th grade with a National Blue Ribbon Status from the Department of Education. It has a GreatSchools.org community rating of 4/5 stars.
St. John's School, is along Claremont Lane, a 5-minute drive from Avalon Place. It is one of "America's Elite Prep Schools" according to Forbes.com and "the best private school in Houston" according to the New York Times. St. John's admits students from K-12.
River Oaks Baptist School accepts students from preschool to middle school. Located along Willowick Rd, the school focuses on a firm foundation in academics, character education, and spiritual development. The school has received numerous recognitions for their foreign language and arts programs.
Other notable private schools near Avalon Place include:
The House at Pooh Corner
Episcopal High School
St. Luke's Day School
St. Stephen's Episcopal School
Kinkaid School
To find an updated listing of all Royden Oaks real estate zoned to any specific public school, please email Paige Martin at Paige@HoustonProperties.com with the property type and budget that you're looking for.
*Note: school zoning can change from year to year, information above is deemed accurate, but not guaranteed. Please double check.
Avalon Place Real Estate Trends
The neighborhood goes against the common Houston trend of tearing down older homes to make way for new constructions. Like neighboring Montrose, Avalon Place has preserved many of its original homes.
These renovated homes come with substantial updating and modern amenities to meet the luxurious lifestyle of Avalon Place residents. An architectural committee reviews all building plans for new constructions or renovations.
There are plenty of custom home builders who are familiar with the different deed and architectural restrictions of Avalon Place. The quality construction, unmatched comforts, and custom details that come with these recently renovated homes are a big factor in the rising selling prices of Avalon Place homes.
With a low vacancy rate, Avalon Place homes continue to be very limited. Residents rarely move out, and often only do so to move to a much bigger home in the vicinity. The number of homes sold per year have decreased by 38% in the last 5 years due to the lack of listings.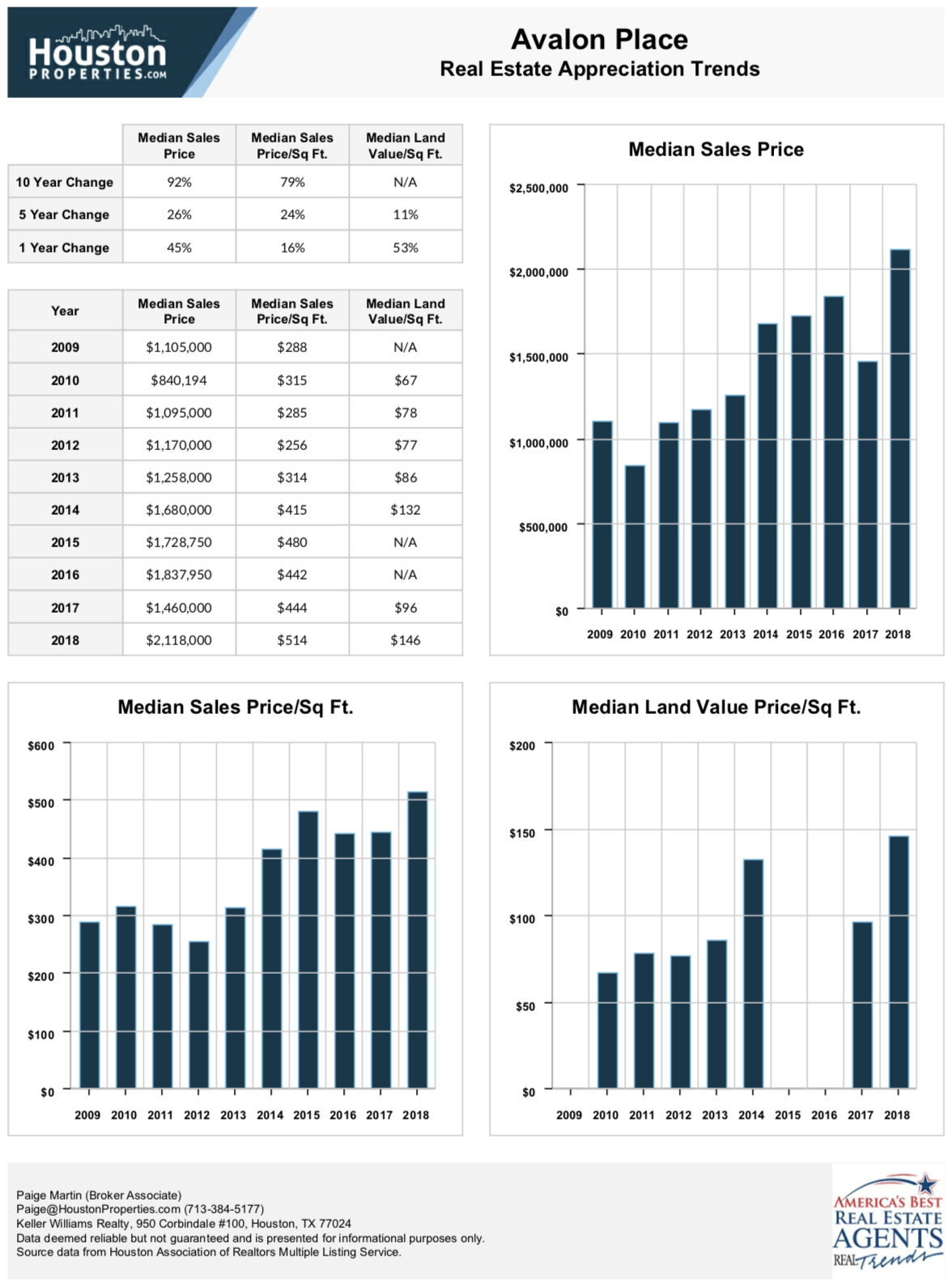 (Data sourced from the Houston Association of Realtors Multiple Listing Service and is deemed reliable but is not guaranteed).
For an updated Avalon Place real estate pricing or trend analysis, please contact Paige Martin at Paige@HoustonProperties.com.
Avalon Place Single-Family Home Sale Trends
Regardless of age or size, the 251 single-family homes within Avalon Place Houston are all elegant and expensive. Avalon Place homes for sale are priced between $740,000 to over $3 million despite having older homes with a median year built of 1940.
Homes in the neighborhood are at least 2 floors high due to the strictly-implemented deed restrictions. The average number of bedrooms and baths are 3 and 2 ½ respectively.
Among the neighborhoods adjacent to River Oaks, Avalon Place homes are one of the most affordable. The median sales price is only $1,251,500; 26% lower than Royden Oaks homes for sale, and 27% lower than Oak Estates homes for sale.
Avalon Place Townhomes Sale Trends
Avalon Place deed restrictions prohibit the use of properties for anything other than single-family residential use.
However, there are plenty of townhome options near Avalon Place, providing a more affordable option for homebuyers.
Stanford Oaks Court along Spann St. is just outside the neighborhood. Patio homes in this subdivision have prices ranging from $600,000 to a little over $700,000.
Vermont Place Townhome is another townhome complex near Avalon Place. It is located along Welch St. and has a median estimated home value of around $416,000.
Avalon Place Condo Sale Trends
There are also no condos within Avalon Place due to the neighborhood's deed restrictions. Several luxury high-rises can be found outside the neighborhood and offer world-class amenities that is to be expected from this affluent area.
The Huntingdon on 2121 Kirby Drive is the highest residential building in Houston and offers a great view of Avalon Place.
Regency House is a 13-story residential condo along 2701 Westheimer. Its modern design and lofty interiors make it as highly coveted as Avalon Place homes.
The Renaissance at River Oaks along Welch Street is a 3-storey residential condo with a median estimated home value of over $204,000.
Other condos near Avalon Place include:
Avalon Place Houston Realtor – Paige Martin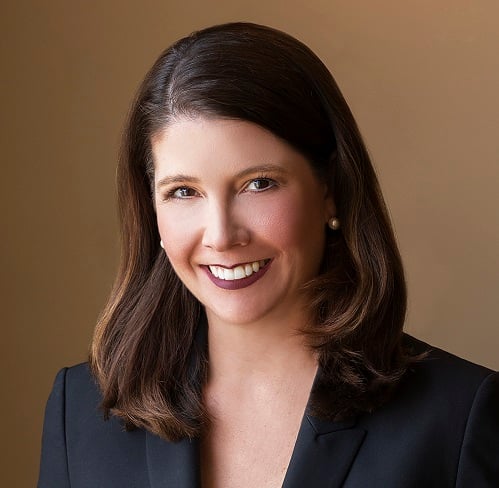 As featured on Fox News in the Morning, the Houston Business Journal, Houston Chronicle, and Houston Magazine, Paige Martin – a consistent Top Producing Broker-Associate and the owner of HoustonProperties.com – is ranked amongst the very top Keller Williams agents in the Houston area.
Paige is ranked as one of the top realtors in Avalon Place Houston, and the state of Texas. Read more about the over 65 awards she's won in the last few years.
Paige works with a tremendous number of buyers and sellers within the Inner Loop.
For a specific recommendation of neighborhoods, homes or properties based upon your personal style, goals & price point, please contact Paige Martin, Owner of HoustonProperties.com & Broker Associate at Paige@HoustonProperties.com or 713-384-5177.