Guide To Midtown Houston Townhomes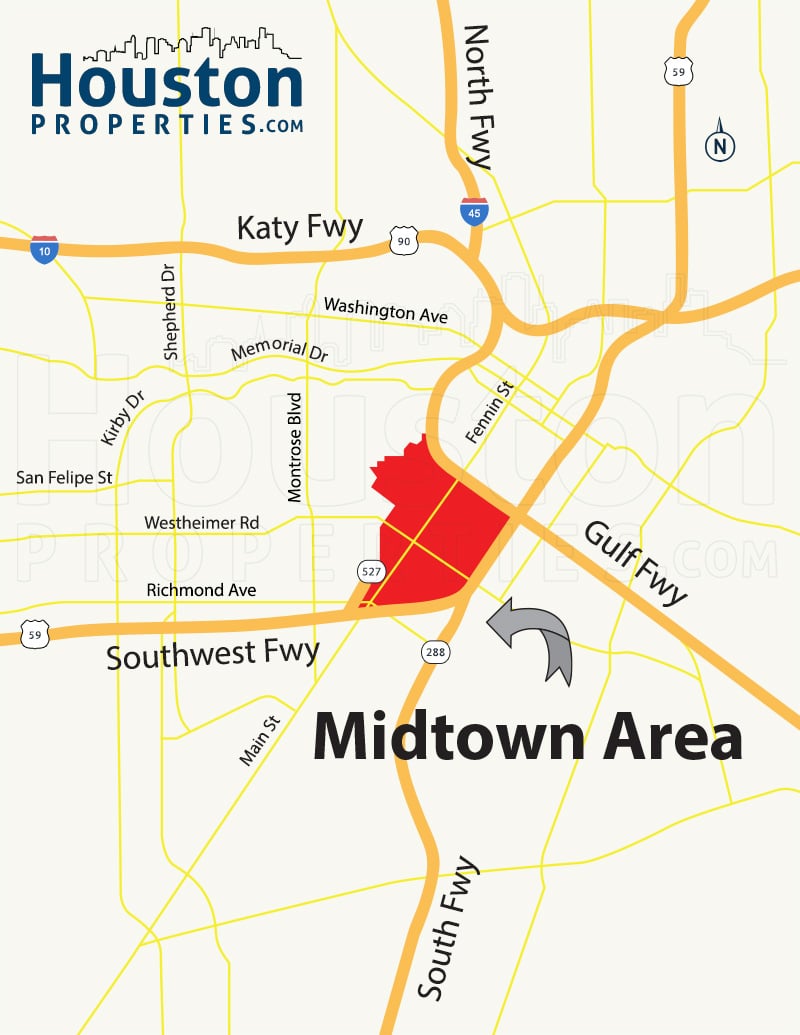 Midtown is a trendy mixed-use neighborhood located just southwest of Downtown Houston. Midtown townhomes for sale have comfortable access to both work and entertainment centers.
Bordered by major freeways, the neighborhood is highly accessible.
The district enjoys a central location and offers easy access to EaDo, Montrose, Museum District, Medical Center, and Downtown. Midtown is one of the 10 most accessible neighborhoods in Houston.
Midtown also has a very active street scene, boasting of over 180 restaurants, bars, and coffee shops. The district offers a lively nightlife with several dive bars and lounges located in the area.
For a neighborhood just across the freeway from Houston's Central Business District, Midtown homes for sale are more affordable than comparable properties in the area. Median sales price increased by 49% in the past decade.
Contact Paige Martin, a top-ranked Houston realtor and Owner of HoustonProperties.com, for questions and advice about Midtown townhomes.
Midtown Houston Resources:
For more information on available Midtown townhomes for sale call Paige Martin at 713-384-5177 or email Paige@HoustonProperties.com.
Midtown Houston Neighborhood Guide
Its central location within the Inner Loop and its great entertainment and retail options are two of Midtown's best strengths.
With the Southwest and Gulf freeways and access to three stops of the MetroRAIL Red Line, Midtown provides a fairly easy commute. Montrose, Downtown, the Museum District, and the Medical Center are within minutes of the neighborhood.
The 617-acre district houses numerous bars, coffee shops, restaurants, and art galleries. Several retail stores are also conveniently located within Midtown.
Midtown wasn't always the vibrant community it is today.
In the 1980s, the oil glut caused a decline in Houston neighborhoods, and Midtown was one of the districts hardest hit. The decline stretched into the 90s, up until the city of Houston formed the Midtown TIRZ (Tax Increment Reinvestment Zone) in 1995. Some years later, the Midtown Management District was also established.
In those early days, property developers were reluctant to come to Midtown due to its poor reputation. Redevelopment efforts, however, started to bring in more commercial establishments to the district, leading to residential projects soon thereafter.
Midtown is now considered a trendy and lively neighborhood, though some parts are still under development. There is still work to be done, but Midtown is on its way back to becoming one of Houston's best neighborhoods.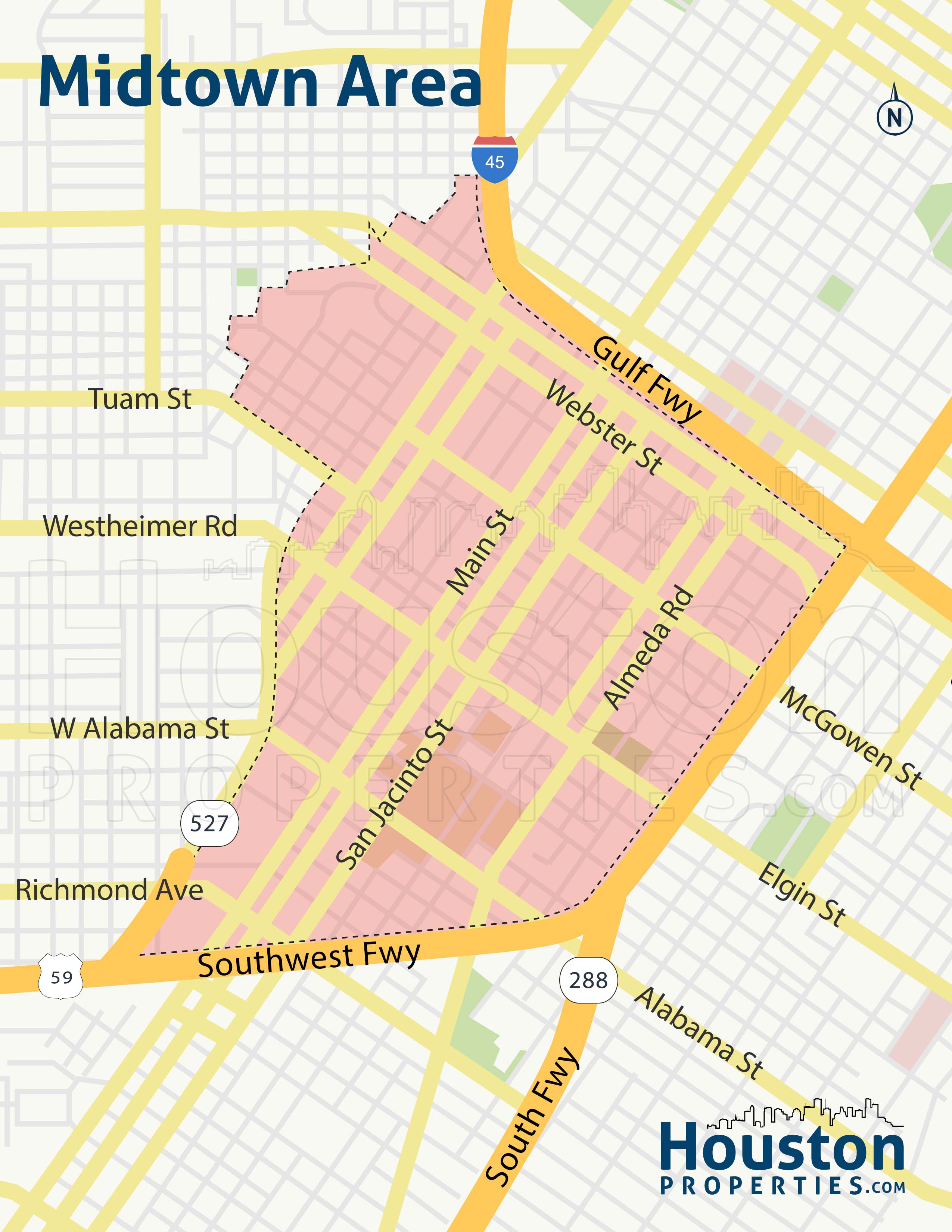 Midtown Townhomes Real Estate Trends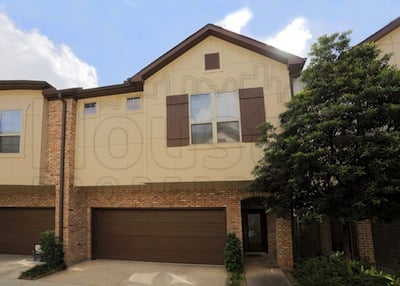 Spurred by Midtown's redevelopment, new construction townhomes are the most common housing option in district.
Townhomes in Midtown typically feature multi-level construction.
Luxury townhomes in the district feature four story construction with 3 bedrooms and 3 and a half baths. Some even feature 2-car garages, roof decks, terraces, game rooms, front- and/or backyards, high ceilings, and gated entry.
Property values in Midtown have steadily increased over the past decade, marking a 40% jump in average price per square foot. Prices, however, vary depending on factors like year built, square footage, and location.
Prices range from $300,000 for an older 2-bedroom 1,900 square foot loft to over $500,000 for an upscale 2,500 square foot new construction 4 story Midtown townhome.
Fun Things To Do In and Around Midtown
The neighborhood's mixed-use urban planning provides its residents with great options right by their doorsteps. It has a lively street scene with a variety of dining, shopping, and nightlife options.
True to its new "trendy" reputation, Midtown houses a number of bars and lounges, including a dog-friendly bar called Saint Dane's Bar and Grille. Double Cross Lounge is quite popular for serving craft beers and cocktails. The Nouveau Antique Art Bar, on the other hand, serves cocktails alongside eclectic art choices.
Owing to its history as Little Saigon, Midtown is also home to several banh mi and pho restaurants like Kim Tai and Thien An Sandwiches.
Retail options are equally eclectic. Though there is a curious lack of big box retail stores in Midtown, the district does offer a large variety of smaller stores.
There's Adkins Architectural Antiques, a store that sells vintage home decor and also does restorations. The Tinderbox Craft Collective sells art and craft items from local artists and provides craft workshops for interested patrons.
Here are just some of the must-visit places in and around Midtown:
Nightlife
Shoeshine Charley's Big Top Lounge
Saint Dane's Bar and Grille
Double Cross Lounge
Nouveau Antique Art Bar
Community Bar
Leon's Bar
Bar Munich
Mongoose vs. Cobra
3rd Floor Bar
Alley Kat Bar & Lounge
13 Celsius
Dining
Kim Tai
Natachee's Supper 'n Punch
Majorca
Thien An Sandwiches
Les Givral's Sandwich & Cafe
Brennan's of Houston
The Breakfast Klub
Tacos a Go-Go
Artisans Restaurant
The Pass
Provisions
Ibiza
Reef
Sparrow Bar + Kitchen
Shopping
My Flaming Heart
The Tinderbox Craft Collective
High Fashion Home
Texas Junk Company
Adkins Architectural Antiques
Al's Handmade Boots
Art Supply
Grocery Stores
Midtown Food Store
Randalls Food & Pharmacy
Mid-Town Market
HEB
Fiesta Mart
Lankford Grocery & Market
Entertainment
Howl at the Moon
Painting Above the Bar
Numbers Night Club
Mainstage
Pinot's Pallete
Capitol Bar
Arts and Museums
Buffalo Soldier National Museum & Heritage Center
Station Museum of Contemporary Art
Houston Fire Museum
Houston Museum of African American Culture
The Ensemble Theatre
Bryan Miller Gallery
Art Palace
Mixed Emotions Fine Art Inc
Parks
Midtown Park
Bethel Park
Peggy's Point Plaza Park
West Webster Street Park
Elizabeth Baldwin Park
Discovery Green
Midtown Houston Realtor – Paige Martin
As featured on Fox News in the Morning, the Houston Business Journal, Houston Chronicle, and Houston Magazine, Paige Martin – a consistent Top Producing Broker-Associate and the owner of HoustonProperties.com – is ranked amongst the very top Keller Williams agents in the Houston area.
Paige is ranked as one of the top realtors in Midtown Houston, and the state of Texas. Read more about the over 65 awards she's won in the last few years.
Paige works with a tremendous number of buyers and sellers within the Inner Loop.
For a specific recommendation of neighborhoods, homes or properties based upon your personal style, goals & price point, please contact Paige Martin, Owner of HoustonProperties.com & Broker Associate at Paige@HoustonProperties.com or 713-384-5177.