Montrose Houston Real Estate Guide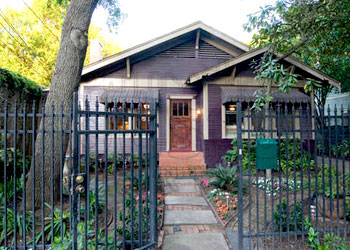 Montrose is a diverse community located in Houston's inner loop with approximately 384 single family properties bordering Midtown and River Oaks.
Information About Montrose, Houston Texas
Long gone are the days of "cruising Montrose." That is, for all of those who found sitting in bumper-to-bumper traffic in Montrose exciting on a given Friday or Saturday night in the early 1980s. Today, Houston's Montrose is still the place to be on a Friday or Saturday night. What with all the numerous and eclectic types of entertainment in the form of bistros, cafes, diners, outdoor patios, coffeehouses, brew pubs, art galleries, antique shops, clothing boutiques and bookstores.
Montrose Homes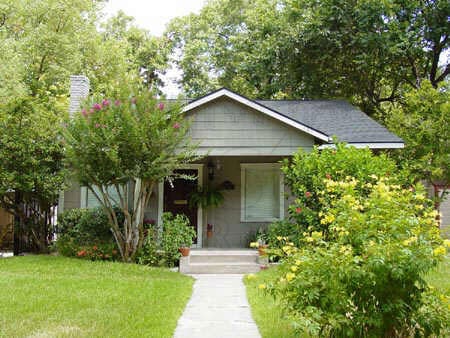 Montrose is one of the older neighborhoods of Houston although, like the emerging Midtown section nearby, it has experienced many changes in the last few years.
Just west of Downtown Houston, it is a mix of old stately homes, brick bungalows, town homes, high-rises, lofts and apartment complexes. It is this close-in location and diversity that buyers find most appealing about the community.
Many homes have been completely renovated and updated while others remain almost untouched by time.
Still, a large percentage have been torn down and replaced by higher density town homes and lofts. Yet all possess great character and seem to embrace the eclectic nature of the neighborhood that surrounds them.
Montrose Culture & History
The people, too, are a well-rounded mix — from artists, musicians and students to business professionals and corporate executives. The shops in Montrose are just as diverse, and the restaurants include a sampling of fare from all over the world.
Named for an historic town in Scotland, Montrose Houston real estate was developed in 1911 by J.W. Link, of the Houston Land Corporation. Link's house is now the Administrative Building for St. Thomas University on Montrose Boulevard. Buffalo Bayou forms Montrose's northern boundary, with Highway 59 and the Museum District to the south, Shepherd and the Upper Kirby District to the west, and Midtown and a revitalized Downtown to the east.
Montrose is host to the bi-annual Westheimer Colony Arts Festival held in April and October. You can join hundreds of Houstonians as they peruse through the different art genres and food carts. And don't forget your roller blades!!
Neighborhoods Near Montrose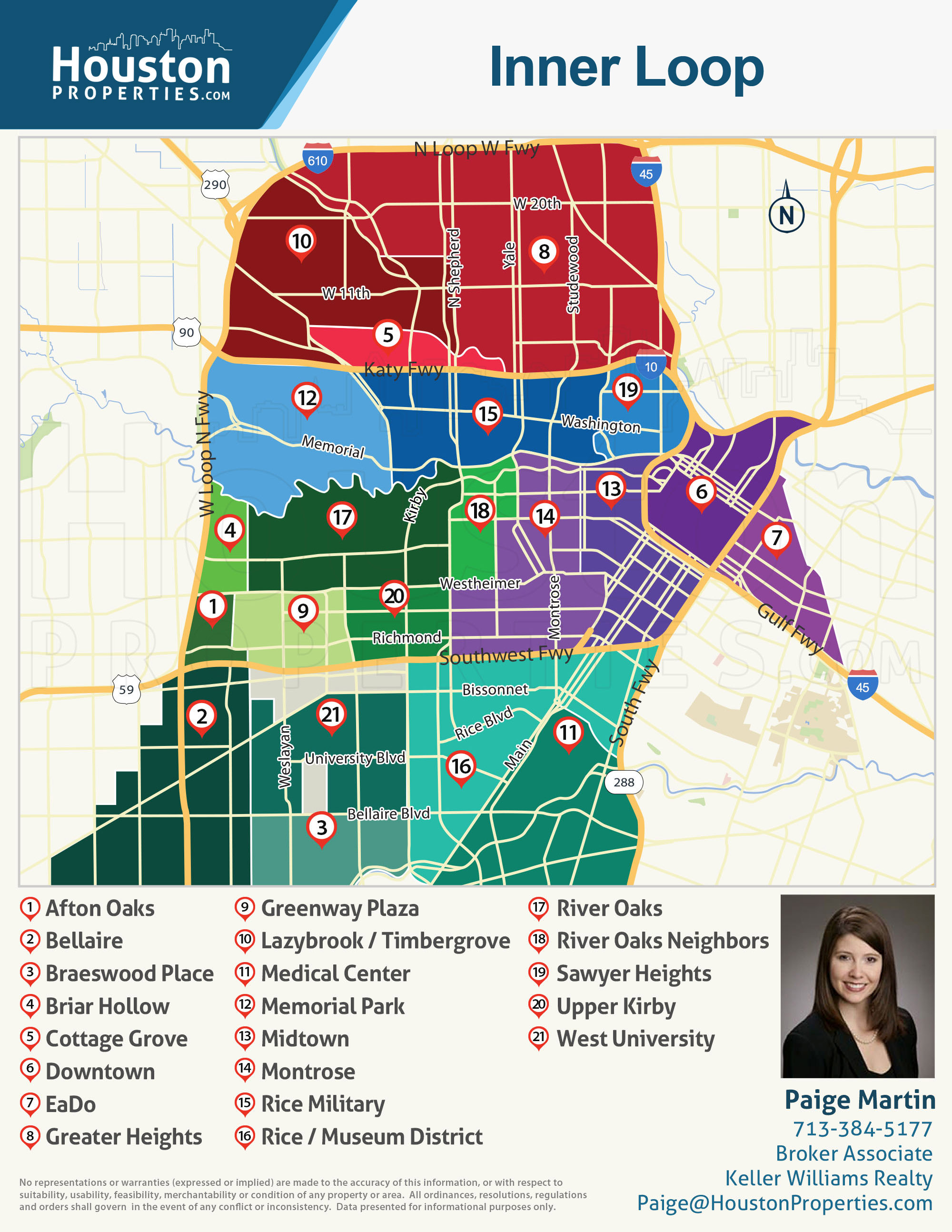 So historic is the area, that in one small pocket, Courtlandt Place, all homes are listed in the national historic registry.
Other surrounding neighborhoods, such as Westmoreland, Avalon Place and Cherryhurst, retain much of their original character, and many homes have alley access to garages in back generating a southern, small-town atmosphere.
In nearby areas such as Hyde Park, resale shops, beauty shops and law offices are sprinkled in with houses, duplexes and older apartment buildings.
The West Gray/River Oaks shopping area completes the balance by offering grocery markets, movie theatres, a wide variety of retail and clothing stores, resale boutiques, coffee houses, restaurants and entertainment venues.
Residents of Montrose appreciate living close-in to Downtown Houston, the Museum District, and the Medical Center, and enjoy easy freeway access to other parts of Houston. For those who aim for this lifestyle, the Montrose area offers the best of all worlds.
Montrose Property Values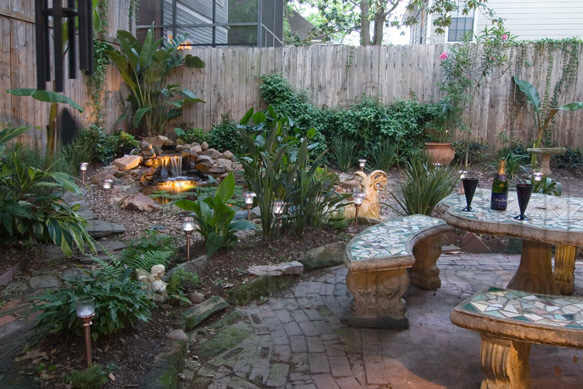 Because of its wide-ranging diversity, Montrose has an equally wide range of property values. Small older town homes may be priced as low as under $150,000 while a new construction penthouse loft is offered for over $1 million.
Most new construction town homes are priced in the $250,000-$400,000 range but many sell in the high $400,000s and low $600,000s.
Older properties range from the $200,000s to the $400,000s. Montrose is located in the 77006 zip code.
Montrose is for the "culturally hip!" And for the culture of Houston, Montrose is the place to visit!
Email Paige@HoustonProperties.com or call 713-384-5177 for more information about Montrose Tx real estate.
  Montrose Tx Neighborhood Statistics