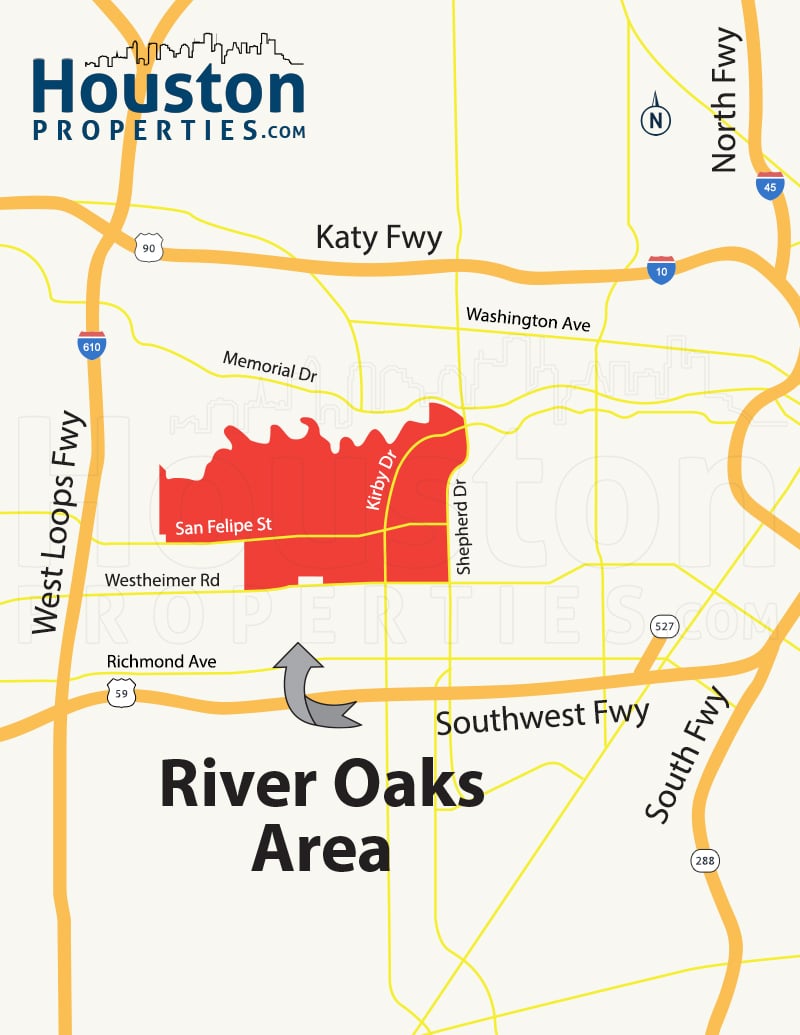 Located within the Houston Inner Loop, River Oaks is Houston's most expensive neighborhood.
River Oaks is in the geographic center of Houston, giving residents easy access to Downtown Houston, Galleria, Memorial Park, and other main city hubs.
River Oaks homes for sale are mostly new construction single-family properties, stately mansions, and renovated grand Victorian estates.
River Oaks Houston Resources:
For more information on available River Oaks Houston homes for sale, call Paige Martin at
713-384-5177 or email Paige@HoustonProperties.com
River Oaks Houston Homes For Sale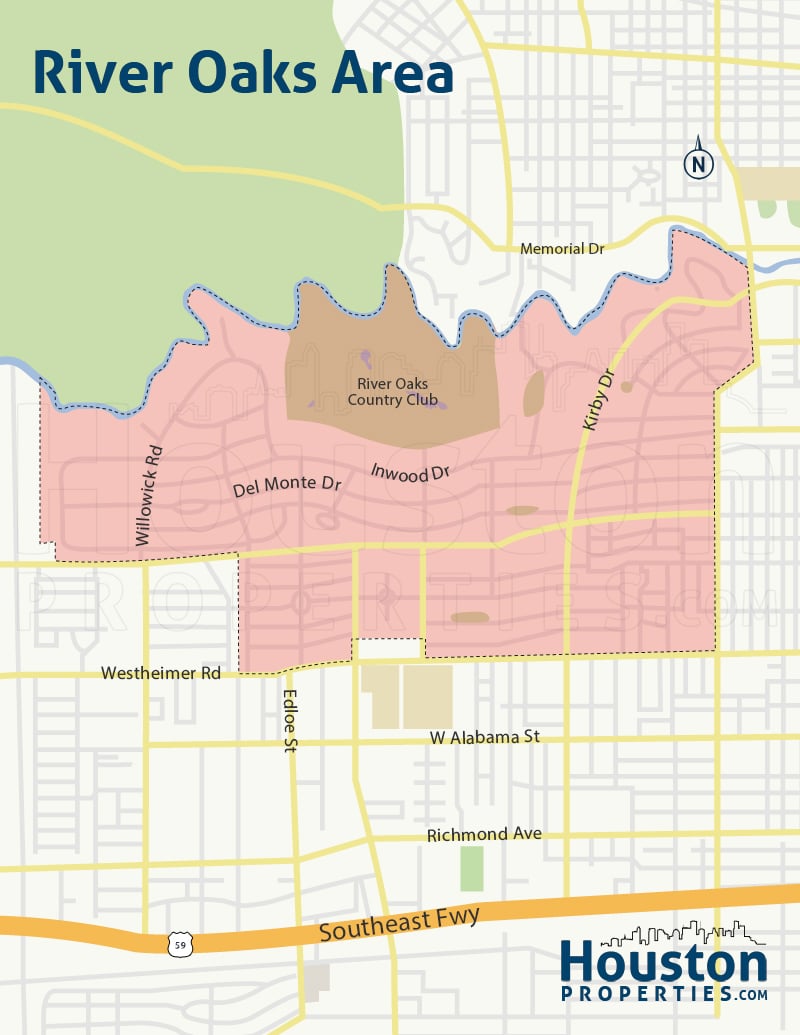 In 1923, the founders of River Oaks, brothers Will and Mike Hogg, along with their associate Hugh Potter, purchased 200 acres of land around the River Oaks Country Club.
They acquired the services of Kansas City landscape architects Hare and Hare to provide a master plan for the new subdivision.
They relied heavily on the allure of the country club's golf course to stimulate sales. River Oaks' very detailed development plans allowed it to become the most expensive neighborhood in the 1920s up to today.
Overview: River Oaks Homes For Sale
Even with the development and new constructions of townhomes and condominiums, more than 60% River Oaks homes for sale are single-family properties.
The older homes in the neighborhood are products of the city's best and most popular architects, including John Staub, Birdsall P. Briscoe, Hiram Salisbury, and Howard Barnstone.
As one of Houston's most exclusive neighborhoods, the standard River Oaks single-family home usually comes with maid's quarters, manicured lawn, and landscaped garden.
Most owner-occupied single-family homes in River Oaks have 4 or more bedrooms. The average estimated value of detached single-family home is nearly $1,000,000.
There are over 1,300 single-family homes in River Oaks.
About 36% of the home inventory is a mix of condominiums and townhomes.
Townhome prices in this prestigious neighborhood start just under $1 million for a tear-down home or lot. At this price point, River Oaks townhomes for sale are a popular option.
Townhomes differ from single-family homes in that they share a wall with one or more neighbors, but you still own the dirt from the center of the earth to infinity.
The average estimated value of River Oaks townhomes is over $700,000.
River Oaks townhomes offer the luxury of single-family homes, with a lower price point. Most River Oaks townhomes for sale are within gated communities, and offer extensive amenities with a luxurious environment.
River Oaks condominiums offer the comfortable distance to prominent places in the city. Most residential properties have world-class amenities such as swimming pools, fitness centers, concierge, and security.
Every River Oaks condo promises a sweeping view of the city with wide windows, high ceilings, and spacious units. Kitchens and laundry rooms come equipped with state of the art appliances
There are many options for River Oaks Condos ranging from $200,000 to $5 million. The difference in price is usually influenced by the age of the property, the size of the unit, and the amenities included.