Southampton is a fantastic neighborhood near West University that has experienced some of the best home price appreciation in the City of Houston over the past several years.
That's because the residents of this quaint Rice University-area community have upheld a series of strict codes set forth by Southampton's original developers way back in 1923. Those codes, implemented by developer E.H. Fleming, state that there are to be no apartment buildings in Southampton, no duplexes in Southampton and that building costs were not to fall below established lines of between $5,000 and $15,000 — contingent on location.
Southampton Houston Maps and Location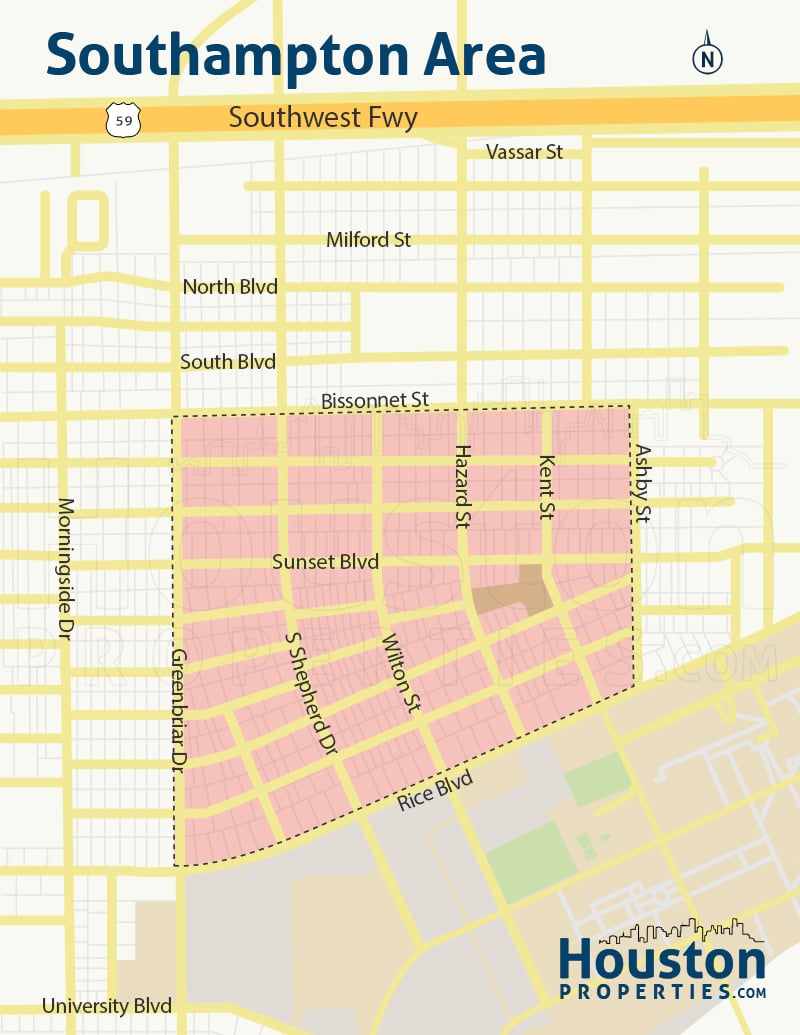 We can pretty well guarantee you that building costs have risen at least a tad in the 80-plus years since Southampton was first established, but the intent of those residential codes has remained largely intact. In fact, when newer obstacles such as Rice Stadium (which was erected in 1950) at Rice University and the City of Houston's new water line plan came to life in the early 1970s, Southampton's residents launched involved campaigns to preserve their community. For the former, their concern centered around traffic patterns. For the latter, it was the great towering oak trees that had been vaulting skyward for decades over the shady boulevards of Southampton.
The allegiance of the Southampton Civic Club to the deed restrictions put in place years ago has kept the community's integrity intact, but the ambience and charm of the neighborhood also speaks for itself. Oak-lined boulevards trail through a neighborhood full of traditional two-story homes erected on wooded lots, while the neighborhood park at Sunset and Kent provides a central gathering place for neighborhood festivities. Christmas carolers, costumed Halloween-goers and an annual Spring picnic attract those already drawn to the park's scenic layout, lined with updated play equipment and landscaping, picnic tables and tennis courts.
Bordering Rice University, the Texas Medical Center, the Museum District and Hermann Park, Southampton Place is sometimes referred to as the 'backyard' of Rice University. With nice older homes selling from $300,000 to $500,000 and new construction homes going from $600,000 to over a million dollars, Southampton is one of Houston's most desirable neighborhoods, and stands to remain so for years to come.
Southampton Neighborhood Real Estate Trends
The median home price of Southampton homes have been one of the best performing neighborhoods with a 48% appreciation rate between 2003 and and 2013.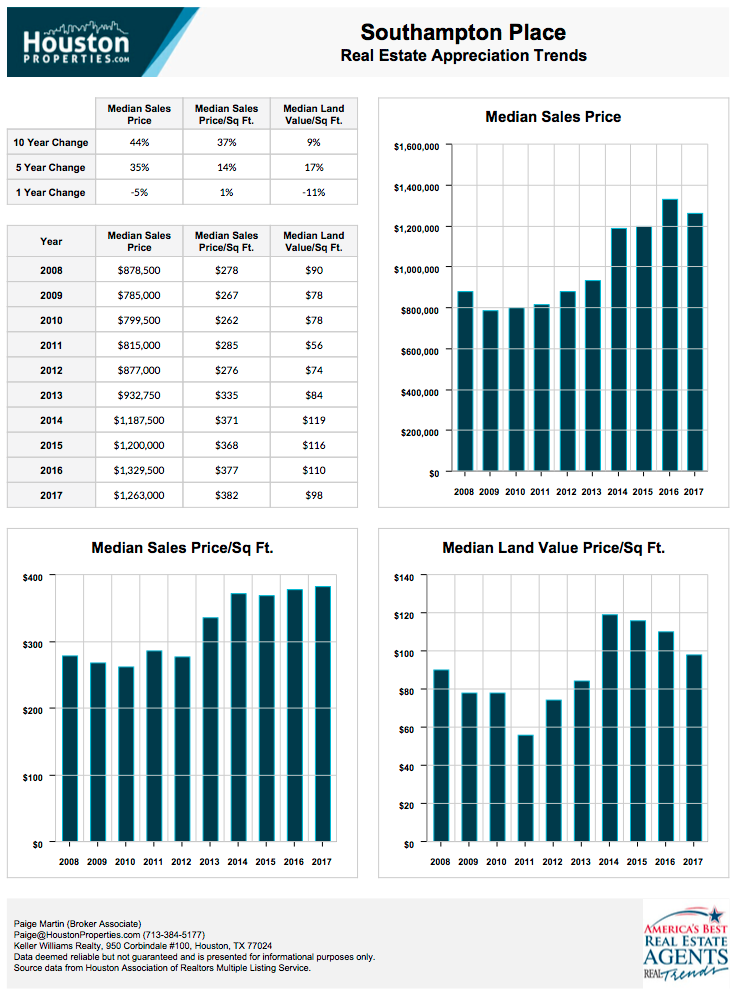 Email Paige@HoustonProperties.com or call 713/384-5177 for more information about Southampton Place.