Home Selling: How To Get Top Dollar For Your Houston House
How To Get Top Dollar For Your Houston House
As we prepare for the biggest real estate season of the year, we've compiled a list of 20 things you can do to get top dollar when you prepare to sell your home.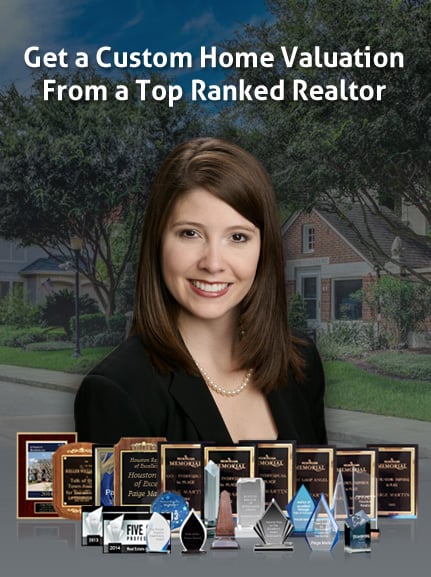 These have come from over a dozen resources, including the annual Cost vs Value Report(1), National Association of Realtors' 2015 Profile of Home Staging data(2), and my experience in selling over $250,000,000 in properties over the past decade.
If you're considering selling your home:
We've broken this list down into four groups:
Things You Can Do For Free
De-Clutter & Simplify
Clutter is #1 in Bankrate's list of "10 Things That Turn Off Homebuyers."(3)
Over time, most people accumulate stuff – lots of stuff.  Before you sell your home, it's a great time to remove extra knicknacks, books, magazines and other items that may distract homebuyers.
Clear off countertops, simplify bookshelves, and remove unnecessary decorations.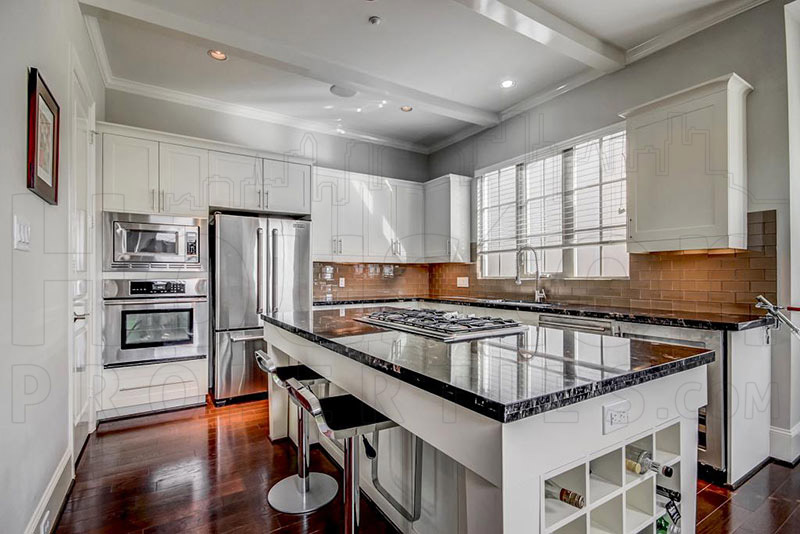 De-Personalize
Having lots of personal items in your house is 6th on the list of 10 things that turn off homebuyers.(3)
When buyers visit your home, they need to envision themselves living in it.
It's harder to do that if the place is filled with personal memorabilia. Often times, buyers can get caught up in looking at "your life" instead of looking at your home.
A few family photos here & there are fine, but walls & bookshelves displaying all of the special moments of your life becomes a distraction. Also, rooms filled with trophies, awards, posters, etc. draw away from the focus of your home.
Do A Deep Clean
2nd on list of homebuyers' pet peeves is bad odors from old carpets, unwashed furniture, and pets.(3)
Deep clean floors, carpets, furniture, baseboards, doors, bed & bath linens, etc. You're often competing against new construction when you sell your home, so you want to do everything you can to minimize the years of "living" your home has seen. A good, thorough cleaning can go a long way to bringing your home back to life.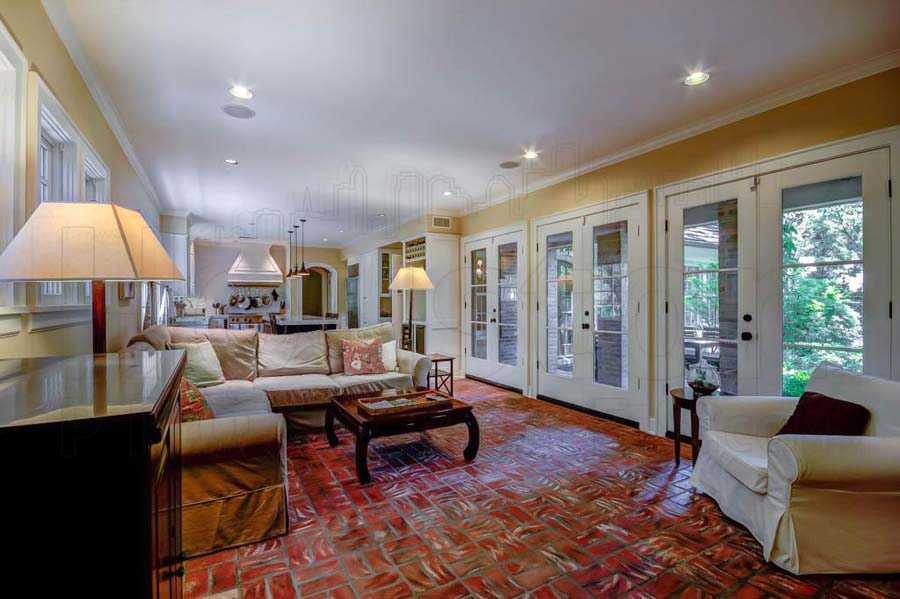 Clear Storage Space
Storage space is always high on buyer's list of home "needs."
To maximize this feature in your home, spend a little time organizing & purging your pantries & cabinets.
If these are stocked full, the message it sends to buyers is "This house doesn't have enough storage for the current owners. How will it have enough for me?"
You don't have to completely empty these spaces – just tidy & organize to show them off for their maximum potential.
Staging Consultation With Your Furniture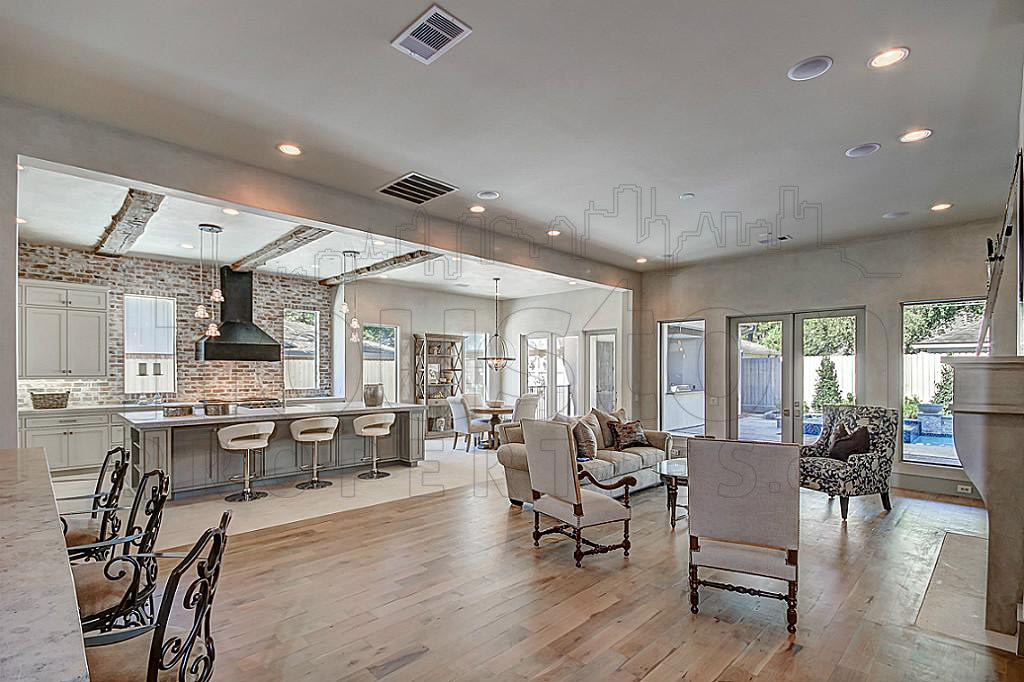 According to the NAR 2015 Profile of Home Staging report, home staging had a positive effect on 96% of buyers.(1)
81% of buyers also note that it is easier to visualize a "staged" property as a future home than houses that didn't go through staging.(1)
NAR data also shows that 54% of homebuyers are more likely to make an offer up to 20% higher for staged homes.(1) Check resources online for home staging tips.
Typically, hiring a stager costs several hundred dollars.  However, it's something that we pay for if you're one our listing clients (so it's free for them – read more & see details).
Houston House Renovations Under $500
Fix The Obvious
If a buyer notices many items in need of repair while walking through your house, it will lead them to believe that the property is not well cared for, or that there are "bigger, more expensive" repairs looming.
You can avoid this by "fixing the obvious."  For example, if you notice wood rot on your front porch leading to your front door, then repair it so you make a better first impression.
Take care of the conspicuous issues you see: replace burned out light bulbs, make sure all fans work, fix dings or scuffs on the wall – especially in high traffic areas.
Swap Out Old Fixtures & Hardware
The #3 Biggest Turnoffs for Homebuyers are outdated fixtures and appliances.(3)
While you can't cheaply replace appliances, you can easily swap out old-looking fixtures.
You can buy new door handles, wall outlets and cabinet fixtures at a Home Depot or Lowe's for a few hundred dollars, and easily give a makeover to the most important rooms, including:
Entry way (remember, 1st impressions matter)
Hallways
Kitchens
Bathrooms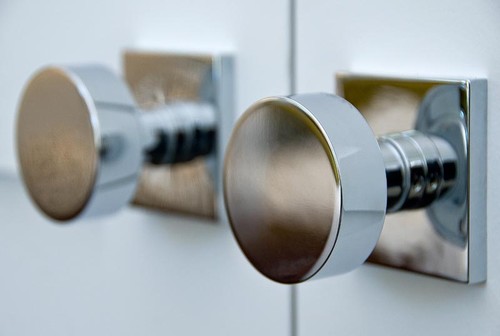 Improve Lighting
Inexpensive replacements of old & dated light fixtures from a home improvement store can make a room look more current, especially if the house is being shown empty.
If you're handy, you can also go the "DIY" route and paint out-of-style fixtures & replace shades for a much improved look at a much lower cost.
If you've got old, heavy draperies that block out the light, consider removing those or replacing them with faux wood blinds to allow for more light. Also, try adding a single large mirror to a room to visually enlarge the space.
DIY Painting Project
Painting your walls can instantly brighten up your house and make it appear in good condition.
Freshly painted rooms look clean and updated. When selecting paint colors, keep in mind that neutrals appeal to the greatest number of people, therefore making your home more desirable.
There are plenty of online guides and video tutorials on effective home painting techniques. With just a few gallons of paint, brushes, and rollers, you can give your house a newly-bought vibe.
Concentrate On Curb Appeal
Focus on the first 10 seconds of a buyer's experience.
Cut the lawn, put fresh mulch down, trim the hedges, and ensure that the buyer's entrance into the home allows for easy access and promotes a "fresh and clean" appearance.
If you're selling a single family home, tidy up your front porch.  If it needs a fresh coat of paint or powerwash, do that.
If you're selling a condo, make sure your door and door handle are clean and tight.  Focus on the first things that a buyer sees when they open the door (make it light, bright and attractive).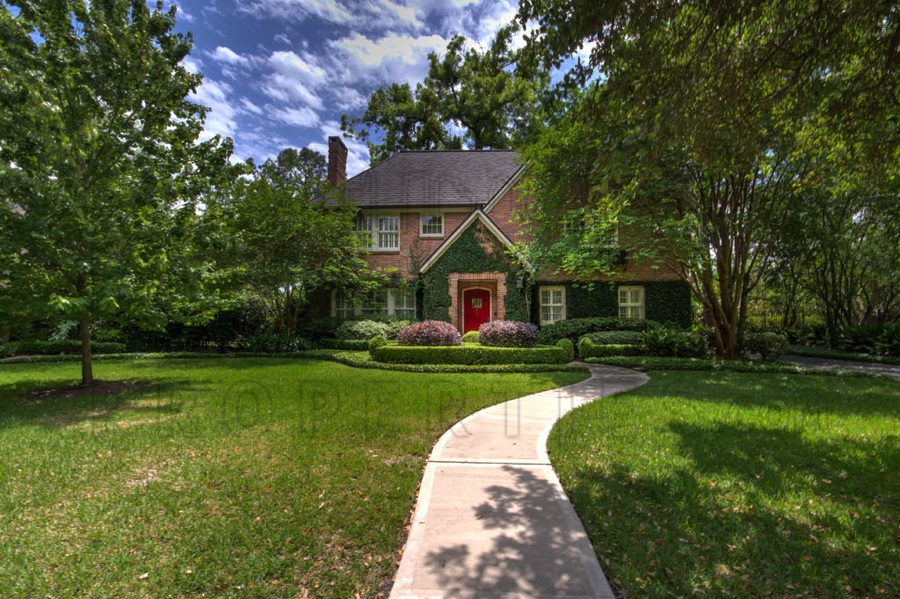 Houston Home Investments Under $5,000
Professional Paint Job – Inside & Out
A USA Today survey revealed that 40% of homebuyers are willing pay extra for homes under 5 years old.(4)
A fresh coat of paint helps immensely in making a house look new. Hire professionals to take care of your house painting job to ensure good quality.
Aside from the added curb appeal, regularly painting your house helps improve its longevity. You need a fresh coat of paint or sealant every two to 10 years for wood siding and every 15-25 years for fiber-cement.
Carpet & Flooring
If your carpet or flooring shows a lot of wear and tear, it can date the home.
Much like a fresh coat of paint, new carpet or refinished flooring can really bring a home up to a buyer's expectations quickly and cost effectively.
If you're upgrading only one or two areas, make them count. Focus on rooms that buyers first experience when they enter the home or those that need the most attention.
Landscaping Touch Up
According to a LawnAndLandscape Magazine study, around 60% of landscaping costs is recouped when you sell your home.(5)
Curb appeal plays a big role in reeling in the interest of homebuyers.  According to RealEstateAOL, an eco-friendly lawn can cost about $4,000.(6)
At a minimum, ensure that your lawn is well cared for (cut the grass, replace patches of dead grass, trim overgrown trees or hedges, etc.)
Entry Door Replacement
Your entry door is one of the first things a potential home buyer sees.
Based on the 2015 Cost Vs Value report, the average project cost is $1,150. On average, you recoup $906 when you sell your home.(7)
The 78% return on investment (ROI) not only improves your home's exterior, but it is also profitable in the long run.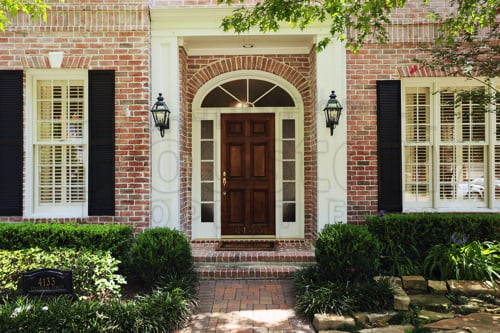 Garage Door Replacement
A garage door replacement is one of the 2015 Cost Vs Value reports "best deals" with a 79% return on investment.(1)
From personal experience, this value is best realized if your home features a garage door that is visible from the front of the house.
If your garage door is on the side the house, back of the property or more hidden from immediate view, you can probably spend your money elsewhere.
Best Overall Projects
Candid disclosure: In nearly every one of these "best projects" it's likely that you won't get 100% of your investment back out of the property – but they're the best projects as compared to other options.
Whenever you start a major home renovation project (like any of the ones below) it's typically more effective to price your home to sell than take on the work associated with the project itself.
My recommendation is that you look at any of these as "doing them for your enjoyment of living in the house" NOT because you expect to "make money" from it (unless you're a professional and know exactly how to manage projects like this yourself).
In my professional experience, much of the the value of any of these projects comes in helping your house sell faster – not from "making money on them."
Where that translates is that the faster you sell your home, statistically, the higher price you'll receive.
Stone Veneer Accents
Stone veneer accents tops Cost Vs Value list of best home renovation projects.
For an average spend of $7,050, you stand to recoup 6,105 (87%) when you sell your home in today's market.(1)
Even if you're not planning to sell, stone veneer accents can help improve the look and feel of your home.
Kitchen Renovation
Kitchen remodeling is one of the best investments you can make for your home. Next to the master bedroom, the kitchen is the second most attractive interior feature to homebuyers.
Depending on your kitchen renovation inspiration, you can have minor kitchen renovations at around $17,000 or major kitchen remodelling for roughly $53,000. Recouped costs are at 73% (minor renovation) and 66% (major remodelling).(1)
Attic Room Remodels
MoneyUSNews notes that "an attic bedroom is one of the most desirable features among homebuyers".(7)
Renovating these rooms can ring you up between $45,000 to $60,000. However you stand to recoup at least 70% of your costs when you sell.
An attic conversion also lets you add valuable living area without altering the footprint of your house.
Window Replacement
Window replacements can cost between $10,000 to $17,000 depending on the quality of your home and the materials used. Cost recouped when selling is between 60-70%.(1)
Personally, I have yet to see a buyer pay specifically more for a home because windows have been replaced. They appreciate the replacement, but don't equate the same level of value to this project as a seller would.
Because this upgrade is often done for energy savings, definitely make this improvement early in your home ownership, as you need to recoup as much of this investment yourself vs expecting to get it on resale.
Siding Replacement
Quality siding replacements offer longevity and resistance to termites, moisture, rot, and fire. Renovation costs is between $10,000 to $13,000. You stand to recoup 62-75% of the renovation costs.(1)
From my professional experience, this helps with curb appeal in a big way (especially on older homes or properties that have experienced significant wood rot).
However, for many buyers, this replacement is viewed more as "maintenance requirements" vs an upgrade.  Like window replacements, this is noticed and appreciated, but typically it's not a dollar for dollar return on investment.
Best Houston Real Estate Listing Agent / Broker
As featured on Fox News in the Morning, Houston Business Journal, the Houston Chronicle, and Houston Magazine, Paige Martin, a consistent Top Producing Broker-Associate and the owner of HoustonProperties.com, is ranked amongst the top Keller Williams agents in the United States.
Paige is one of Houston's top real estate listing agent, selling more than $250,000,000 in properties over the past decade.
HoustonProperties' proprietary marketing system (over 10 years in the making) gives you maximum exposure for your property. Read more about our home selling/marketing features.
Paige Martin's recent awards include:
2015 – Top 25 Houston Realtors listed in the Houston Business Journal (from 25,000+ Realtors)
2014 – Five Star Realtor, Featured in Texas Monthly Magazine (from 100,000+ Realtors)
2013 – #1 Ranked Individual Agent in the Keller Williams Memorial Office (from 300+ Realtors)
2013 – Top 50 Houston Realtors listed in the Houston Chronicle (from 25,000+ Realtors)
2013 – Five Star Realtor, Featured in Texas Monthly Magazine (from 100,000+ Realtors)
2012 – #1 Ranked Individual Agent in the Keller Williams Memorial Office (from 200+ Realtors)
2012 – Top 5 Ranked Individual Agent in the Houston Area with Keller Williams (from 5,000+ Realtors)
2011 – #1 Ranked Individual Agent in the Keller Williams Memorial Office (from 200+ Realtors)
2011 – Top 10 Ranked Individual Agent in the Houston Area with Keller Williams (from 5,000+ Realtors)
2010 – #1 Ranked Individual Agent in the Keller Williams Memorial Office (from 200+ Realtors)
2010 – Top 10 Ranked Individual Agent in the Houston Area with Keller Williams (from 5,000+ Realtors)
and over 52 additional awards since 2006
View More Houston Resources
Sources: