10 Impressive Houston Trends That Would Shock Even Long-Term Residents
10 Impressive Houston Trends That Would Shock Even Long-Term Residents
According to the recently released Forbes Magazine, over 4,000 people are relocating to Houston each month. Houston real estate is on a two-year tear of strong sales thanks to the influx of new Houston residents.
Why are so many people moving to Houston? Here are 10 great reasons.
Houston By Numbers: 10 Impressive Houston Trends
1. With 230% recovered jobs, Houston is the top city in terms of job creation.
US Bureau of Labor Statistics show that Houston is way ahead of every American city in employment rate. Over 200,000 new jobs are expected this year, putting Houston on top of the "Ten Best Metros" list. Houston's unemployment rate (5.9%) is almost two percent lower than the national level (7.5%).
2. Houston's $75,256 average wage is tops in the nation (including cost-of-living adjustment).
Houston's cost of living stretches the city's median paycheck better than any US city. Even high-profile cities like New York, Los Angeles or San Francisco pale in comparison to Houston due to the cheaper consumer prices and services, utilities and transportation costs. Most importantly…
3. Houston has one of the lowest median home price to median household income ratio (2.9).
The Houston ratio of average home price to average annual household income is 2.9. The 2.9 ratio is surprisingly low considering Houston's dynamic urban region. As a comparison, San Francisco homes for sale go 6.7 times the median local household income.
4. Houston has 2nd most number of Fortune 500 companies in the US.
Second only to New York, Houston has 22 Fortune 500 companies. The list includes Conoco Phillips, Marathon Oil, Sysco, Apache, Halliburton, etc. The city's firm hold on the energy and industrial sectors further strengthen the local economy and Houston's ability to create more jobs long-term.
5. Houston's entertainment hubs are creeping up the country's "most exciting places to go" scale.
Houston's restaurants and watering holes are gaining popularity across all major networks. New York Times even gifted Houston favorites' Oxheart and Underbelly with remarkably great reviews, with resident food critic calling the city "one of the country's most exciting places to eat." Galleria, Downtown, and other Houston Inner Loop areas also carry numerous exciting entertainment establishments.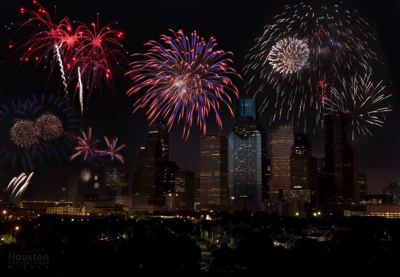 6. Houston's Texas Medical Center has the world's largest concentration of health care.
With 21 hospitals, 8 academic and research institutions, and 50 total related organizations, the Texas Medical Center is the largest medical center in the world. The Center is home to the best doctors in the field and are even working to cure 5 types of cancer.
7. Houston's 19 total museums in a 1.5 mile radius make it a hub for arts and culture.
Houston's Museum District is home to 19 museums all housing various exhibits centered around culture and arts. For instance, the Museum of Fine Arts is among the largest museum's in the nation. It also boasts of one of the best collections of American decorative art and furniture.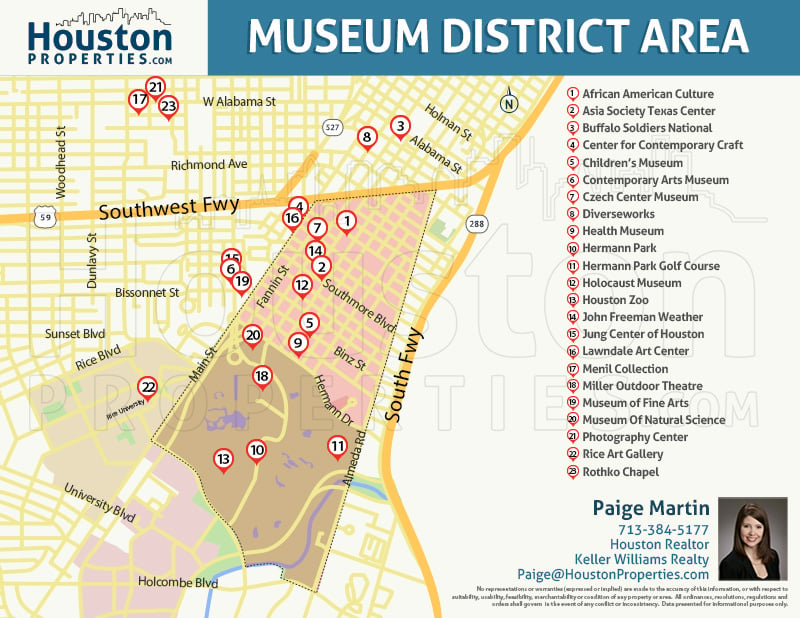 8. With 50,632 acres of parks, Houston is one of the "greenest" metropolitan cities.
Houston has the most number of parks out of the country's top 10 metropolitan areas. The Memorial Park is one of the largest parks in the US and is home to miles of jogging trails snaking through a tree-roofed section of the city.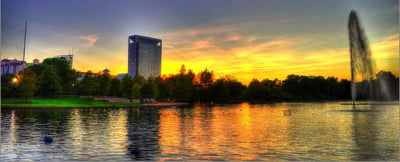 9. Houston is home to some of the smartest people in the nation.
Thanks to the University of Houston and Rice University, Houston's higher education is gaining more respect. The University of Houston has roughly 41,000 enrolees, and was recently elevated to Tier One status as a research university by the Carnegie Foundation. Ranked 17th in the nation, Rice University carry competitive programs in applied sciences.
10. Houston home sales jumped 17% from last year.
Sales continue its strong push, marked by the 17% surge compared to last year. Currently on a two-year roll, homes in Houston continue to soar with record-breaking numbers of single-family, condos and townhouses sales.
Useful Real Estate Resources For Houston Homeowners: