Guide To Venti Condos Houston
As its name suggest, The Venti Condos Houston is a collection of 20 condos cross 6 floors of European-inspired residential building found near Uptown Houston / Galleria.
Located at 511 S. Post Oak Lane in Houston, Texas 77056, The Venti has European architectural tones as seen with its coffered ceilings, deep crown moldings, and chandelier lighting.
Address: 511 S. Post Oak Lane in Houston, Texas 77056
Built In: 2002
Number of Units: 20
Neighborhood: Tanglewood
For more information or available Venti Condos Houston for sale, call Paige Martin at
713-384-5177 or email Paige@HoustonProperties.com
Venti Condos For Sale
All Venti Condo Listings
Venti Condos Amenities
The Venti Condos Houston Location Overview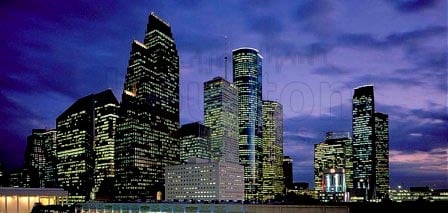 Designed by architect James Wallace and developed by Carlo Di NunZuo, 6-story high Venti Condominiums is located along the exciting Post Oak Lane in upscale Uptown Houston. Post Oak is a corner uptown well-known for having numerous commercial establishments (more than 50 world-class restaurants and around 200 retail shops) within the area. Residents of condos for sale in Venti have the luxury of being minutes away from these dining and shopping options.
Equally exciting is the entire Galleria area. The Galleria is home to the Galleria Mall, a sprawling shopping center (one of the largest in the country) catering to countless chain stores, bars, cafes, restaurants, and signature boutiques.
Venti Condominiums' Uptown location uptown also gives its condos for sale owners easy access to the Uptown District, a business center with over 23.6 million square-feet of office space. The Uptown District is the 17th-largest business district in the country and is currently providing countless opportunities for employment and growth among the locals. Owners of condos in Ventis who also happen to work in the Uptown District will only have a very short travel time between their home and workplace.
Venti Condos For Sale Features And Amenities
Architect James Wallace envisioned a European-styled building that will add sophistacation to the upscale Galleria area. The result is 6-story high Venti Condominiums with 20 condos for sale. From its name ("venti" is "twenty" in Italian) to the tiniest detail of its structure, Venti Condominiums is very European. For instance, the distinguished exterior of brick and plaster is aesthetically enhanced with architectural details while natural lighting through double-pane insulated windows help accentuate the interiors and exteriors. Typical of European architecture, Venti Condos also has coffered ceilings, deep crown moldings, and intricately designed chandelier lighting.
The Venti is constructed with a maximum of four residences per floor. Venti residences are labeled A, B, C and D. Residences A and B are located at the front of the Venti building, while Residence C is located at the southeast quadrant and Residence D is located in the southwest quadrant of Venti.
Among the building amenities are a circular drive provide controlled entry to both the Grand Gallery and the private parking area. Each residence includes two side-by-side parking spaces. Residents and guests enter through the elegant Grand Gallery to the lobby where they will be greeted at the concierge center. Two oversized elevators provide privacy and limited access to the residences from the well-appointed landings.
For more information on available Venti Houston condos, please contact Paige Martin at 713-384-5177 or email paige@houstonproperties.com
Venti Condos Amenities
Ten foot coffered ceilings in the living room and dining rooms with crown moldings.
Ten foot coffered ceilings in the living room and dining rooms with crown moldings.
Nine foot, four-inch ceilings in the entry, kitchen and bedrooms.s
High efficiency air conditioning systems.