Guide To Herrin Lofts In Houston
Located in 2205 McKinney St. Houston, Texas 77003 is Herrin Lofts, a residential loft building that features 52 condos spread out within its 5 floors. Converted as a building for residence on 2007, Herrin Lofts Houston is found in Downtown Houston, minutes away from Minute Maid Park, Toyota Center, St. Joseph's Hospital, Kelsey Seybold Clinic and Discovery Park.
Note: As Herrin Lofts Houston is a smaller loft building, units are listed infrequently and transactions occur off-market (not publicly listed).
For more information or available Herrin Lofts for sale, call Paige Martin at
713-425-4194 or email [email protected]
Herrin Lofts For Sale
All Herrin Lofts Listings
Herrin Lofts Amenities
Herrin Lofts Houston Location Overview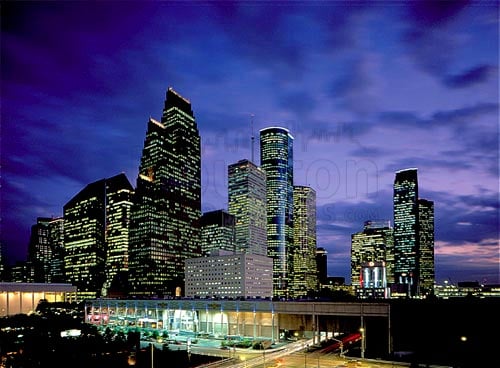 Herrin Lofts is a 5-story building with 52 loft properties in Downtown Houston. Downtown Houston is known for having a sprawling business district and numerous commercial establishments for entertainment such as restaurants, bars, clubs, and shopping outlets.
International companies such as Chevron, JP Morgan Chase, Continental Airlines, Shell Oil Company, and more have offices and operations downtown. These companies is responsible for employing more than 200,000 people in Houston. For owners of condos in Herrin Lofts, this translates to a short travel time between their home and workplace.
The Herrin Lofts is also minutes away from the Houston Theater district where Houston's nine performing arts organizations, the Bayou Place entertainment complex, restaurants, movies, plazas, and parks can be found. Other establishments such as Minute Maid Park, Toyota Center, St. Joseph's Hospital, Kelsey Seybold Clinic and Discovery Park are in close proximity to condos in Herrin Lofts too.
Herrin Lofts For Sale Features And Amenities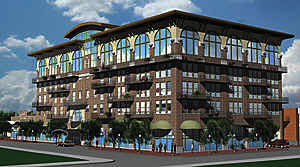 Once known as the Herrin Moving and Storage Building, Herrin Lofts was originally built in the early 1900s. It was converted to a residential building on 2007 featuring 52 lofts for sale with modern upgrades and features.
The structure of Herrin Lofts Houston was preserved to maintain its historical and cultural significance. Residents are able to get a slice of the romantic history from the very same walls, floors, and ceilings left in their original condition.
With exposed brick walls similar to those of New York lofts, each of these lofts for sale in Herrin has double pane windows for noise prevention. Herrin Lofts for sale also have insulated and soundproof walls between hallways and units, high ceilings, granite counter tops in the kitchen and bathroom, as well as custom nickel-plated faucets, and Jacuzzi tubs.
For more information on available Herrin Lofts Houston units, please contact Paige Martin at 713-425-4194 or email [email protected]
Herrin Lofts Amenities
Central courtyard with grand fountain.
Elevator and 2 stairway access to gorgeous sky deck garden overlooking Downtown Houston.
Controlled access entry gate to assigned private covered parking in the first two levels of the building.  Camera surveillance of gates and parking area.
49 units feature a private balcony.
New York Loft style, exposed brick walls.
Double pane windows for maximum energy efficiency and external noise prevention.
Pre-wired for surround sound system, DSL/ high-speed and cable TV.
Herrin Loft walls feature insulation and sealant for sound proofing between units and hallways.
10 12 High ceilings in all units.  Smoke alarm, fire sprinkler protection with alarm system.
Granite counter tops in kitchen and bath.
Custom nickel plated faucets.
Jacuzzi tubs.
Custom Cabinets and lighting fixtures.
Beautiful custom stained concrete floors.
Variety of creative kitchen designs.
Brick and Stucco exterior.
Storage units.