Should I Sell My Houston Home in 2023?
Pros And Cons Of Selling Your Houston Home In 2023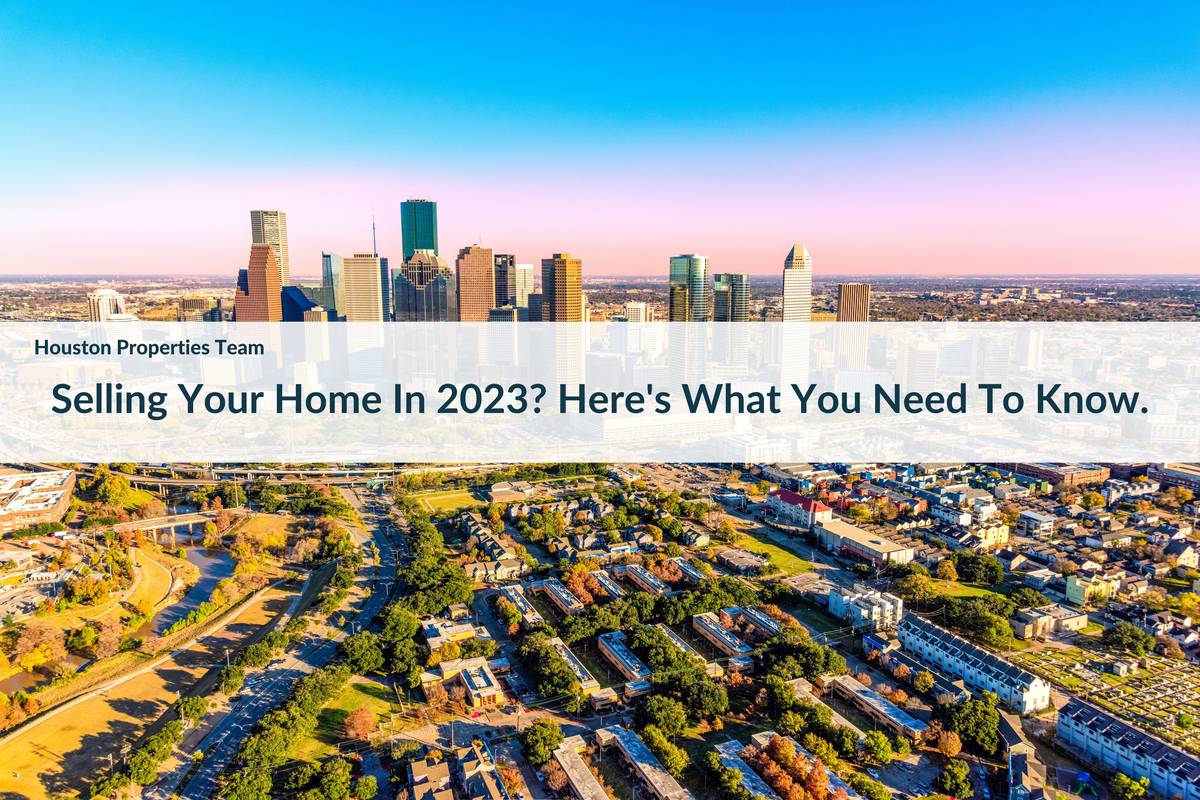 Earlier this year, the Houston housing market sent everyone into a frenzy. Houses were selling for far more than their asking price. Then the market slowed down considerably in the latter part of the year. With this ongoing market shift, you might wonder if it's the best time to sell your property.
Perhaps you want to get a bigger place with room for a study or an office since you are now working from home. Or maybe you want to profit from your two-story house and downsize to a one-story home.
Regardless, it's about the big picture and what works for you. Not everyone thinks it's a good time to sell. But if you're planning on selling in 2023, you can take advantage of Houston's low inventory.
We've researched and gathered essential data to help answer the question: should you sell in 2023?
The Houston Housing Market Is Slowing Down
According to HAR, existing home sales decreased for the sixth consecutive month, with September single-home sales falling 17% year-over-year. At the same time, the average housing inventory in the United States is 3.2 months, while it's 2.7 months in Houston — a clear gap behind the national average.
Related Resources:
"The Houston Properties Team is fantastic! I found the team through their highly-informative website, guides, and resources to the Houston area as we prepared to relocate halfway across the country. After reaching out, we were lucky enough to gain Kim Vargas as our realtor. She made our home purchase and move as seamless as she possibly could. If we needed support on anything, she jumped right in! Her market knowledge and expertise helped guide us and ensured we made a sound decision on our home purchase. We can't thank her and the Houston Properties Team enough!" - Rachel, Google Review
---
Table of Contents
---
Pros Of Selling Your Home In 2023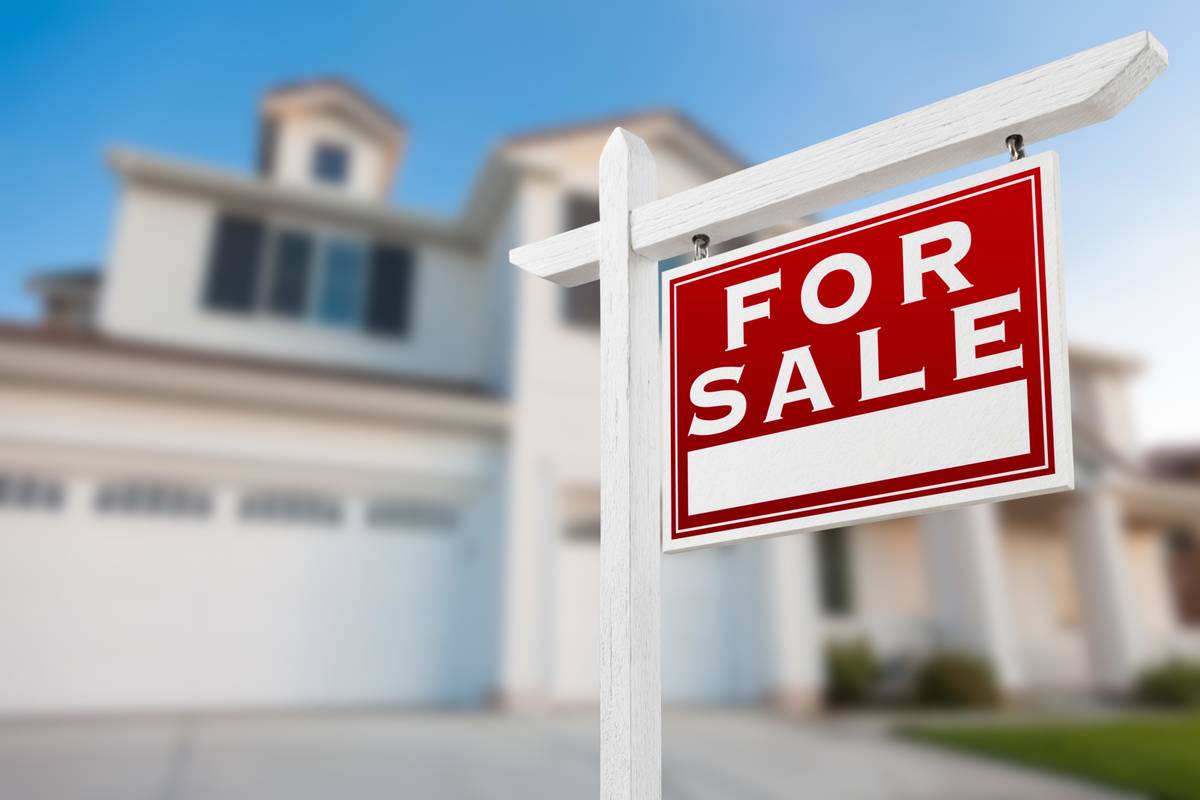 "We had the best experience working with the Houston Properties team. They were always honest and provided insightful feedback which was invaluable during the home-buying process. Houston is a complicated market, and they know it inside and out. They worked tirelessly for us during an extremely difficult and volatile market. I can't recommend them highly enough!" - Jen Schulten (Google Review)
Houston's housing market is still experiencing a shortage of homes, so buyers will likely offer lucrative deals within a short amount of time. This, combined with rising interest rates and high demand due to migration to Houston's suburbs, makes 2023 an excellent time to sell your home in Houston.
The data shows that housing prices in 2021 rose by 18.8%. While we don't expect Houston home rates to grow at the same heights in 2023, we believe that conditions for sellers will remain positive all year due to the limited inventory that defined the real estate market in 2017, which is expected to persist in early 2023.
This year, buyers are likely to use all-cash offers to purchase a home, as this avoids delays caused by financing requirements or mortgage approval issues. Buyers also tend to stick to 100% fail-safe strategies while supply remains scarce, and are more likely to agree to the seller's closing timetable. However, they are cautious about purchasing homes that require renovation, especially given the difficulty in getting contractors or building supplies. As a result, complete houses are more desirable and more likely to receive multiple offers.
If you have an older house or inherited property in another state, selling now can also save you the difficulty and expense of upgrading, as buyers may be willing to skip home inspections. Suburban areas, in particular, are an ideal location to sell, as the solid shift towards suburbia in 2021 is expected to continue until early 2023. Buyers are attracted to suburbs for larger homes, more public green space, and amenities such as pools and outdoor kitchens.
---
Cons Of Selling Your Home In 2023
"The entire Houston Properties team made the home buying a breeze. As first-time homebuyers, my wife and I were a bit nervous going into the process, but the HP team made us feel comfortable with their knowledgeable guidance, proactive communication, and friendly demeanor. I definitely recommend them." - Jonathan Prim (Google Review)
You might have a personal motivation for selling your house, like needing an additional room for a home office or an entertainment area. Re-evaluate your finances first to determine if selling your home is the best option or if other options, such as adding an extension, are better.
These circumstances may delay your home sale in 2023:
Is Your Future Home Available And Within Budget?
Prepare to buy in the same high-priced market where you want to sell. Before listing your property, pick an area you like. See if your favorite homes there are available and within your budget.
If the inventories are low and prices are outrageous, you can wait until it improves. You can also save money for a more significant down payment. A brand-new house is another option, but supply chain problems, labor shortages, and zoning issues impede construction.
Alternatively, you can buy another residence first so you won't overpay for your next property. But you'll need a different source of cash for your down payment. Here is more information on buying before selling: Should I Sell My Current Houston House Before I Buy a New One?.
Recently Refinanced? Wait Before You Sell
Don't sell your property if you're one of the many homeowners who took advantage of the low interest rates by refinancing. According to multiple reports, 2020 reached the highest total refinancing rate since 2003. Rates have remained around 3% for the past two years, and some borrowers have cashed out equity, raised their loan total, and refinanced many times. If you've recently refinanced and want to sell, you may have more debt to pay with less equity. You'll forfeit the beneficial 'reduced payments' due to rising interest rates.
Is It Profitable?
If you want more insight into your property's value and determine your equity, use Houston Properties' free home evaluation tool or contact us for an in-depth calculation and a comparative analysis of Houston's market.
Things To Consider Before Selling Your House:
If your property loses value or you've taken out a new loan, wait before selling your home. This is important if your debt is higher than your equity gains.

Consider putting off your listing if you've only owned your property for a few years. The majority of your mortgage payment goes towards interest rather than principal. If you decide to sell now, you may not have enough equity to make a profit.

Calculate if you can recoup selling charges from 9-10% of the sale price, including agency commissions and closing costs. Don't forget to budget for upgrades, maintenance, and staging expenses.

If you're not renting a truck and hauling your furniture, don't forget to throw in the expense of hiring professional movers. Relocation costs in Houston range from $280 to $2,500, depending on your home size. Long-distance transfers can even reach up to more than $5,000.

If you need to relocate for work, consider renting your home if the numbers are not in your favor.
---
Strategies For Selling Your Houston Home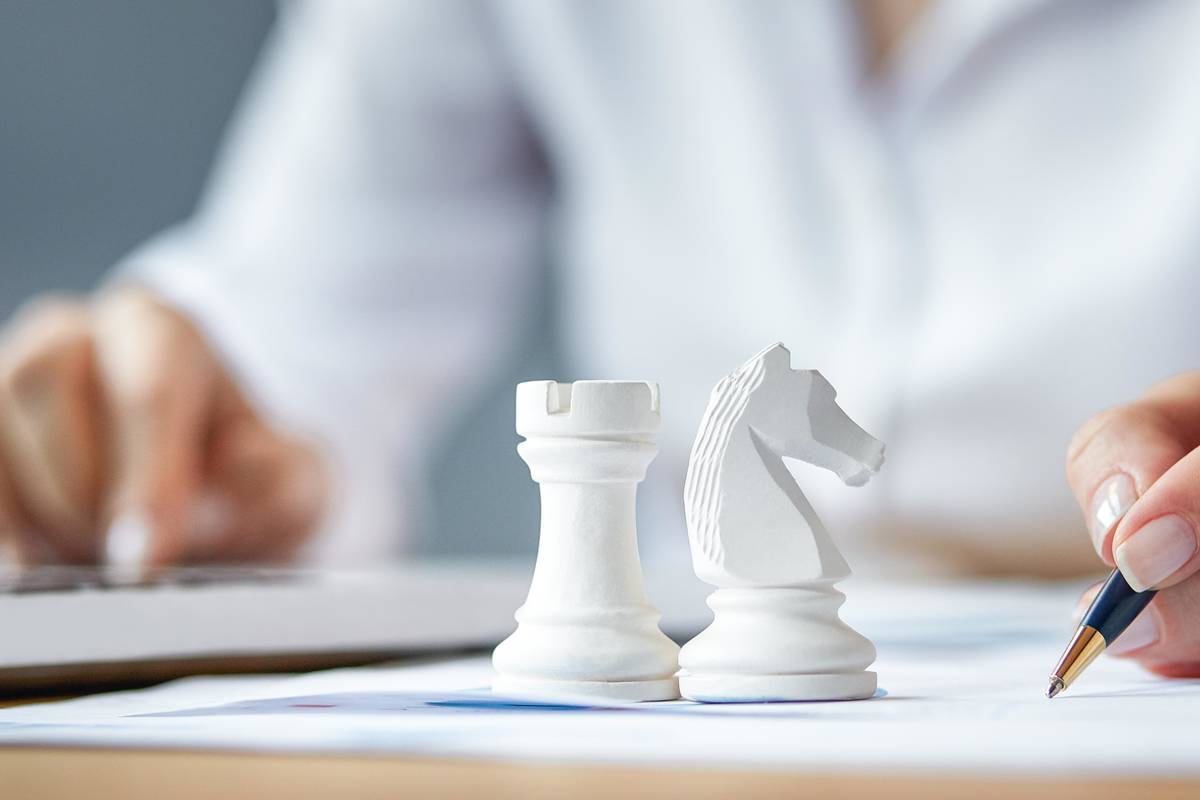 "Selling your home is an emotional process. For that, it is important to work with the best real estate agents out there. From the moment we decided to sell, Houston Properties Team was there for us. They took their time to get to know us, what our needs were when it would be the right time to sell, and for what price. We received a detailed timeline, so we knew exactly where we were in the process at all times. They were very knowledgeable and went above and beyond for us. They were very patient, answered every question we had, big or small promptly, and always provided us with the information we needed. I highly recommend working with the Houston Properties Team. Thanks to them, we had a very smooth sale and found the perfect new owners for our house." - Olivia Simoen-Deman (Google Review)
Work With A Proficient Agent
You'll need a reputable agent to sell your property in 2023. Houston Properties Team, the top real estate team in Houston, can help you maximize your profits and sell your house faster. Our proficient agents will guide you through the extensive home-selling process. We'll provide valuable information, including essential tips for selling your home, avoiding pitfalls in selling, and comprehensive market data.
Upgrade Your Property In A Budget-friendly Way
Different economical upgrades include:
Fresh Coat of Paint: One of the least expensive upgrades is adding neutral paint. Add a new color to the kitchen cabinets, bedroom, and other living spaces within your budget. Choose one neutral hue so prospective buyers can imagine the house with their furniture. Remember to repaint your entry door to increase curb appeal and make a positive first impression.

Increase Curb Appeal: Buyers will be willing to pay more for a home with gorgeous curb appeal. We recommend updating your mailbox and investing in essential yard maintenance such as mowing and fertilizing.

Invest in a smart thermostat: By upgrading your thermostat, you can easily monitor temperatures and the status of your HVAC system.
Declutter And Deep Clean
A professional cleaner in Houston would cost about $100 to $150, depending on your home size and number of bedrooms. If you're not going to hire one, here are some tips for decluttering your home:
Pack up your belongings: Buyers can easily envision their dream home in a clean, bare room. Professional photographers can highlight the structure and different possibilities of the property with fewer knickknacks.

Sort through your cabinets: Look inside your closet and cabinets. Tidy up by boxing items that you don't need and use daily. Donate clothes you haven't worn in a very long time. Sort through your pantry and throw out expired food.

Thorough cleaning: Wipe down door handles, outlets, railings, and light switches. Remove dust from your attic, basement, bedrooms, etc., then vacuum or sweep it.
---
Sell If It Will Help You With Your Goals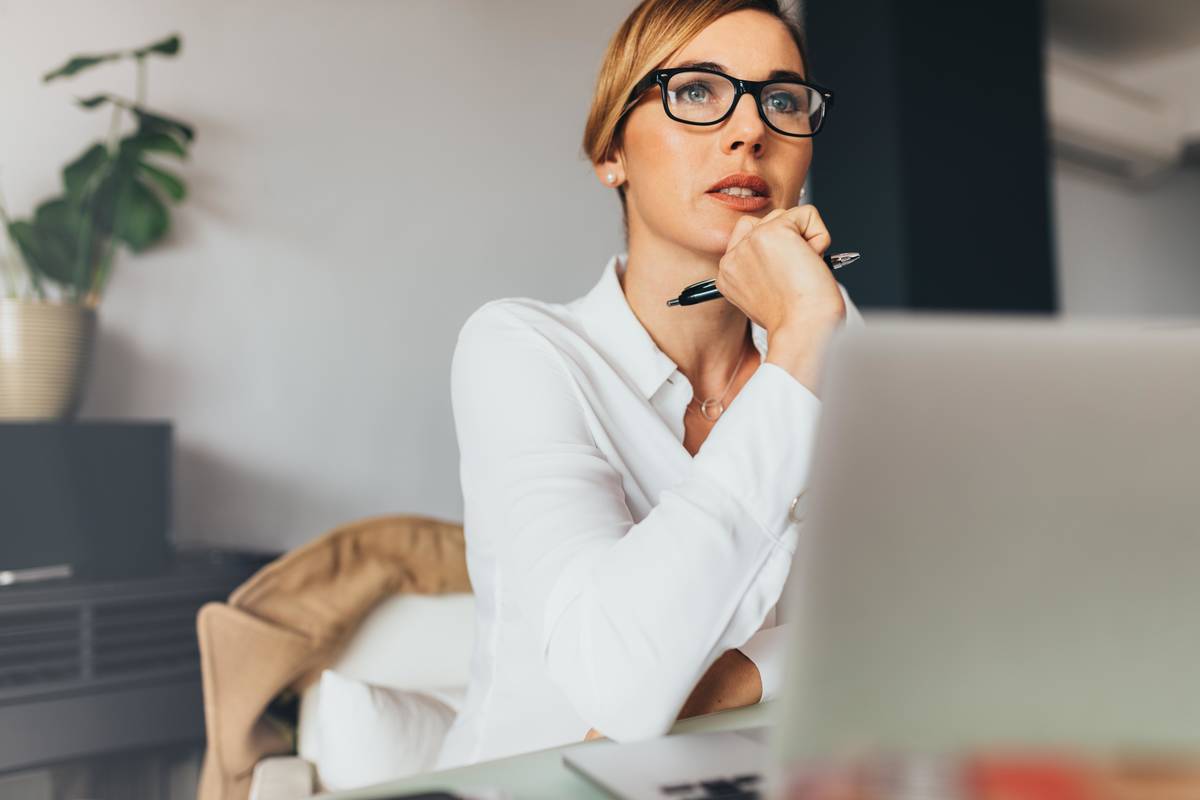 "The Houston Properties Team was simply outstanding! They are extremely knowledgeable and competent, they also provided a comprehensive analysis of all the condos and neighborhoods we were interested in, making the buying process very easy. We highly recommend them and could not be happier about our choice!" - Claudia O'Leary (Google Review)
Continuous increases in Houston property prices and the threat of higher interest rates may tempt you to move out and sell your home. But everyone's circumstance is different. You may want to take full advantage of the low inventory and sell now. But first, you must decide where you're going and whether you can locate the property you want at a price you can afford.
Ask yourself: Why are you moving? Is buying a new house aligned with your goals and the type of life you want?
Your answers will help you decide whether or not you should sell your house in 2023.
---
Best Houston Real Estate Resources
---