Ashley Tilton Top Houston Realtor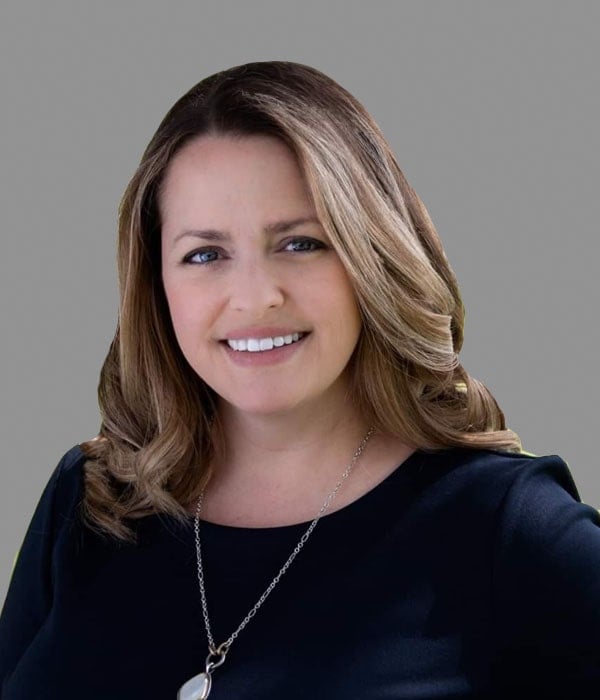 Ashley is a trusted Houston Realtor® and a dedicated member of the Houston Properties Team, the #1 boutique real estate team in the Bayou City with over $1 billion in property sales.
She works tirelessly for her client's best interests, ensuring they get the best value with the least amount of stress in every transaction.
A Houston native, Ashley offers a local perspective of the city's real estate market. She has insider knowledge of emerging neighborhoods and communities in the area.
Recent awards include:
- Team Top Producer
- Five Star Service Professional
- Outstanding Customer Service
- Diamond Neighborhood Professional
- Home Seller: Designated Top Marketer
- Home Seller: Neighborhood Highest Sold Price Per Square Foot
Ashley's communicative, hands-on approach to real estate demonstrates her desire to provide excellent customer service and build long-term relationships with clients.
Her attention to detail, honest feedback, and valuable insights help people make informed decisions when buying or selling their homes.
Ashley holds a degree in Biology from the University of Texas at Dallas. Before joining real estate, she has worked in the healthcare industry and business development.
---
Ashley's Latest Client Reviews
★★★★★ Patricia Contreras
We recently had the privilege and pleasure of working with Ashley Tilton on purchasing our first home. Going in we had no experience or idea what buying a home entailed. From start to finish she was honest and knowledgeable explaining in detail what was important, the pros and cons of each home we visited. From our initial conversations and throughout the whole process Ashley was very professional. She always made us feel like a priority. At each step in the whole process, Ashley came through with commitment to excellence. We highly recommend anyone who is looking for a home to contact Ashley. She went above and beyond!
★★★★★ Albert Carrasco
Ashley Tilton is a rockstar agent! She made us a priority from start to finish and made sure we loved our home. Ashley and her team made the whole process of first time buying feel so right. I highly recommend Ashley and the Houston Properties Team get you in your new home!
★★★★★ Jacoby Prestwood
Working with Ashley Tilton was an absolutely amazing experience! She knows the area, points you towards the right properties and fights for you! Would recommend her to anyone.
★★★★★ Hannah Royall
Ashley worked tirelessly to sell our house at a great price and get the best possible deal for us in our home purchase. She is incredibly responsive and made us feel at ease through the whole process. We loved working with her and will absolutely use her again if we move in the future!
★★★★★ Artie Bayat
Ashley Tilton is hands down one of the hardest working and most genuine loving people I have been blessed to know. A few years ago we were trying to find a home and we were hitting a lot of bumps in the road due to my identity theft issues but she still work tirelessly to help us even while she herself was taking care of a little baby and dealing with personal illness. A couple of years later once my credit issues was resolved she still worked really really hard and she was on the verge of giving birth to her second baby and fighting a bad flu, she still showed up to help us finish the paperwork to buy our dream home. She truly cares about her clients and really anyone whether human or furbabies. I'm just so grateful to known her and we're very very lucky to call her a friend and now a sister to our hearts.
★★★★★ melissa ferrand
So impressed with Houston Properties Team and Ashley Tilton!!! We had been sitting on the market for close to 4 months and after switching to Ashley, we had a contract in 12 days. Ashley was amazing from start to finish. We moved from Houston to Magnolia and she drove out to our home to discuss listing our Houston home. She assisted us with staging, was available to meet CenterPoint at the house for us so that we didn't have to make the drive in and was always available to answer any questions we had during the process. I highly recommend them!
★★★★★ David Foreman
This was my first home buying experience and Ashley was amazing. She held our hands as we navigated this hot-market. Was honest about home buying decisions and encouraged us to think long term. Easily accessible, readily available and always willing to answer questions. She provided a contract timeline that allowed us to stay on time throughout the entire process. She also developed a relationship with the lender to minimize unforeseen issues on closing day. Always pleasant and always truthful. Thank you Ashley for an amazing experience.
★★★★★ Danielle Wilkerson
We had to relocate to Houston from West Texas for my husbands work and we needed to find a home. I googled search for a realtor that had amazing reviews with a personable picture. We found Ashley Tilton, I called her up and explained our situation and chatted about the idea of building a home. The market in Texas is so popular right now.
I didn't want to get stuck in a bidding war with a property I absolutely loved. She did her homework and I booked a flight and was in Houston for 48 hours. The first 4 hours of being with her I found the perfect neighborhood and a perfect lot to build our home. I never found this neighborhood on Zillow when I personally was searching before our trip. If it wasn't for Ashley we would have never even known this existed. After we signed our contract I had to fly back to West Texas. I felt secure knowing I had Ashley being my eyes and ears during the building process while we had to put our house on the market and start packing up. Our home took 9 months to build and she was there with us every step of the way.
★★★★★ Scott Carter
My company transferred our headquarters to Houston and my wife and I started working with Ashley Tilton at Houston Properties Team months before the move. Ashley shared a lot about the areas that we were interested in and was very knowledgeable providing us great information on the Houston Metro Area. When it came time for serious house hunting, she was all over it, sending us homes to look at and a willingness to meet us at any time. Ashley answered all of our Texas property questions and kept us well informed during the closing process. We would highly recommend Ashley and the Houston Property Team.
★★★★★ Marie Kolb
Ashley and the Houston Properties Team was AMAZING! My sister had great success with her moving from Denver and recommended Ashley and her team to help in my search for a home. Even with the market being so crazy this summer Ashley found me the perfect home with ease. Being a first time homebuyer can be daunting, but Ashley is very knowledgeable, responsive/helpful, and walked me through the whole process. I would definitely recommend working with this wonderful team!
---
Best Houston Real Estate Resources
---