Brad Evans Top Houston Realtor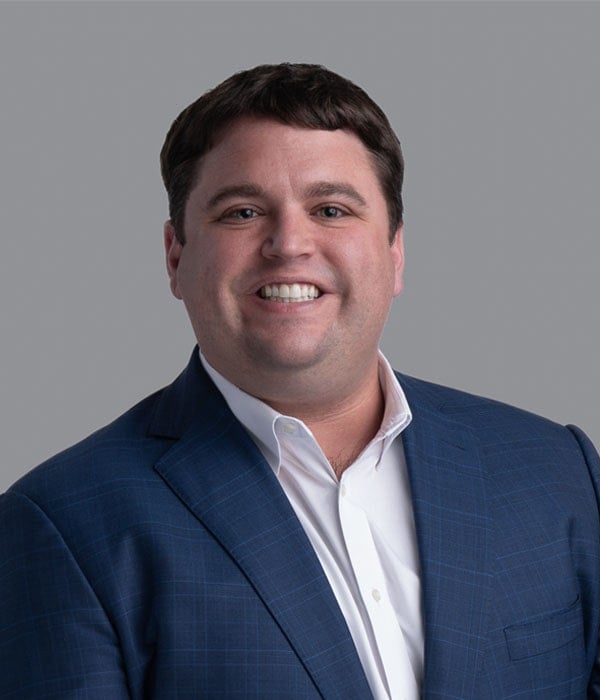 Brad is a trusted Houston Broker Associate and an integral member of the Houston Properties Team, the #1 boutique real estate team in the Bayou City with over $1 billion in property sales. He shows an unmatched devotion to his clients, always seeking to understand their needs and goals and achieve the best outcome in every transaction.
Born and raised in Houston, Brad brings decades of experience and insight into the city's growth and development to help clients make informed decisions.
Recent awards include:
- Team Top Producer
- Five Star Service Professional
- Outstanding Customer Service
- Diamond Neighborhood Professional
- Home Seller: Designated Top Marketer
- Home Seller: Neighborhood Highest Sold Price Per Square Foot (19x)
Brad has a deep passion for real estate. He aims to make the process of buying or selling a home enjoyable and stress-free for clients.
His love of data enables him to build some of the best neighborhood and community trends guides, providing clients with valuable insight into the Houston market.
As an Eagle Scout, Brad has developed the habit of honesty, integrity, and trustworthiness, which he actively applies in his real estate approach and everyday life.
---
Brad's Latest Client Reviews
★★★★★ Dilip Sharma
Just closed on my house so would like to take this opportunity to thank Brad for the exceptional service you provided throughout the purchase of my new home. The whole process was very smooth.

I was a first time home buyer so was worried and had very little information on the process but Brad was always available to answer my questions, provide valuable insights, and guide me through the complexities of the real estate market, from our initial consultation to the final closing. Brad helped me find the best properties that met my needs and budget, demonstrating your industry knowledge.

He provided me with regular updates and feedback to keep me informed at every stage. He made me feel like a valued client by always responding promptly to my emails and phone calls.

I would highly recommend him to anyone looking for a real estate agent who is knowledgeable, dependable, and dedicated to their clients. Overall, I am extremely satisfied with the service you provided. I look forward to working with you again in the future.

Also, Laura was really professional and very patient throughout.
★★★★★ Jeremy Garcia
Brad and the Houston Properties Team are the real deal. Brad's attention to detail and organizational skills set him apart from other real estate agents I have worked with in the past. As if that's not even enough, he also offers his clients tickets to this Astros game! I highly recommend Brad to anyone looking for a knowledgeable, professional, and dedicated real estate agent.
★★★★★ Brian Jones
We used the Houston Properties Team, specifically Brad and Laura, to sell our home in Houston.

We were relocated to California and essentially had to hand them the keys and leave. Our major concern was that we were going to need somebody who would be able to coordinate all of the little things that go into selling a house (repairs, showings, cleaning, checkups, etc.) Because we were going to be 1600 miles away. They did a great job running everything and referring us to qualified people to do the various repairs and inspections needed, even following up on things late in the evening.

They're attention to analytics and data exposed a recurring criticism with our home (one that was impractical to "fix") that allowed us to come up with a way to minimize its impact, as well as recalibrate our target market.

We leaned on them harder than most clients, I suspect, given how far away we were and I cannot think of a single instance where they came up short. I would not hesitate to list my home with them.
★★★★★ Melinda Bundy
We worked with Brad and the Houston Properties Team for our move to Houston, and I must say that he was the best we've had. I have worked with other agents and Realtors before, but Brad and his team were on another level. What sets him apart is his incredible service. He gave 100% in making sure our move was as smooth and stress-free as possible. From recommending local services to providing valuable insights into the Houston real estate market, he truly exceeded our expectations. We were in regular contact with Brad every step of the way, and he was great at anticipating our questions and giving spot-on answers. When a problem arises, Brad always comes up with great solutions. We just cannot recommend Brad and the Houston Properties Team enough. Buying a new home isn't as daunting when you have one of the top Houston Realtors on your side!
★★★★★ Brittany
Brad and the Houston Properties Team are the real deal! Brad's attention to detail and organizational skills set him apart from other real estate agents I have worked with in the past. He was always available to answer our questions and provided timely updates throughout the home-buying process. As if that's not even enough, he also offers his clients tickets to this Astros game! I highly recommend Brad to anyone looking for a knowledgeable, professional, and dedicated real estate agent.
★★★★★ Mark Ned
Our realtor, Brad Evans, invited my wife and I to watch the Astros play the White Socks. We relocated to Houston last year, and this was our first opportunity to visit Minute Maid Park. Great venue. we even met another HPT client that relocated, and during our conversation realized we both lived in SOCAL and in the same geographical location. AMAZING. It's seldom you maintain relationships after the sell, but Brad and the HPT team care about their clients before, during and after the sell. Thanks again for the invite and experience.
★★★★★ Thomas Carmine
Had a great time at the Astros game today - thanks for the invite Brad!

We can't recommend the Houston Properties team (Paige, Brad, Lisa and Holly) enough! We worked with Paige in 2010 during the purchase of our first townhouse and have bought/sold three more properties since. Their service during the transactions went above and beyond what we expected and that service has continued to this day!
★★★★★ Adriana Soltero
Having an awesome time with Brad and Houston Properties Team at the Astros Game! Go Astros!
★★★★★ Paula Sutton
Brad and Laura were amazing and exceeded my expectations. They helped me and my family selling our old home and buying a new one. They were both very professional, knowledgeable and respectful of my time and my family. I have 2 teenagers and a dog that can make anyone's job challenging but they were able to accommodate to our schedule and always seem calm and confident that everything was going to be ok. A process that could have been stressful was actually a pleasure. From the staging and pictures to the day we sold our house everything was great and the house sold really quick at a very good price.
Brad was always a call away and was very responsive to any question we might have; excellent communication and customer service skills.
Brad was with us every step of the way and did not miss anything for the house we sold and the house we bought; he recommended a very good inspector who was able to find some issues with our new house that the builder was able to fix before we signed on the contract to buy our new house; Brad also went to the final walk through with me and helped me checking the house one last time since my husband was not going to be able to go. Everything from day one was first class with Brad and Laura.
I would recommend them as realtors to anyone I know. We hope to stay in this new house for a while but I will definitely contact them the next time I sell and/or buy a new house!
★★★★★ Anthony Martinez
When my family and I move to Houston Texas we use Brad Evans to purchase our house our experience was so good. That when we decided to sale our home of course we used Brad again. Brad was extremely professional at taking care of every. I would highly recommend Brad he went above and beyond in every aspect of both the buying and selling of our home. We had a wonderful experience using him and his team. Thank you again Brad for all you help.
---
Best Houston Real Estate Resources
---