Brittney Coyle Top Houston Realtor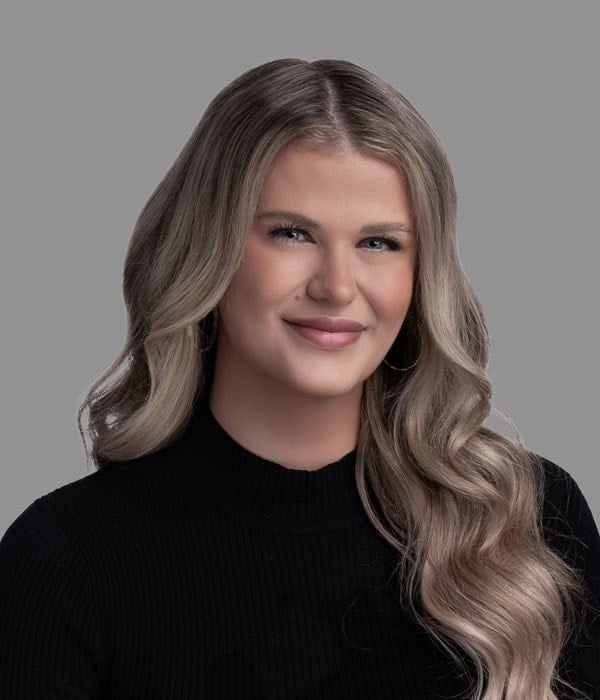 Brittney is an exceptional Houston Realtor® known for her residential market expertise, incredible work ethic, and executive concierge service.
She is a dedicated member of the Houston Properties Team, the #1 boutique real estate team in the Bayou City with over $1 billion in property sales.
A Houston native, Brittney provides a local perspective on emerging neighborhoods, new developments, and the numerous intangible benefits of living in the city.
Recent awards include:
- Chairman's Award
- Team Top Producer
- Five Star Service Professional
- Outstanding Customer Service
- Diamond Neighborhood Professional
- Home Seller: Designated Top Marketer
- Home Seller: Neighborhood Highest Sold Price Per Square Foot (21x)
With a background in Public Relations and Business, Brittney possesses excellent management skills, professional marketing training, and interpersonal abilities.
She offers candid advice and relevant insights to clients, ensuring that they make informed decisions when buying or selling their homes.
Brittney's years of industry experience give her the aptitude to understand clients' needs. She brings valuable professional know-how to help them achieve their real estate goals.
---
Brittney's Latest Client Reviews
★★★★★ Nancy Ferguson
We started working with Brittney Coyle in January 2022 on a visit to Houston with vague plans to move to Texas within the year. She listened carefully as we described our dream home and put together a synopsis of the various neighborhoods in Houston that would meet our needs. Over the months, she kept us informed of trends and availability so when we arrived in September to start our search we already had a game plan.
Over the next 4 months we narrowed our search down to one neighborhood, visiting dozens of homes in the process. Brittney's insights and analyses were invaluable as we sorted through our options and her patience and poise were considerable!.
Once we found our home, Brittney expertly guided us through inspections, negotiations and closing, giving us confidence in the soundness of our decision.
Throughout the process of searching for and buying our home we were very grateful for Brittney's professionalism, graciousness and sense of humor. She has our full endorsement and we can't recommend her enough!
Nancy and John Ferguson
★★★★★ ngoc nguyen
I'm not one to write reviews; but when I do, its either because the experience was horrible, or exceptional. Brittney Coyle is EXCEPTIONAL. She is knowledgeable, experienced, patience, goes above and beyond, the list is endless. We are so happy to have found her and thank her for her immense help in our first home purchase journey. Thank you for hanging in there with us. You and your team are awesome. We won't be needing a home for a while, but if anyone is in the market, do not hesitate to reach out to Brittney, you will be glad you did! :)
★★★★★ Bobbie Williams
We had a wonderful experience with Brittney at Houston Propeties. She provided us with valuable information and suggestions during the whole process of the sale and purchase of our new home. She is knowledgeable and helpful on every aspect.
★★★★★ Brittany Cordero
Brittney Coyle and her team are truly the best. We felt like she not only listened to our needs for our new home, but was also always willing to chat about concerns or provide expertise about the areas we were looking into. The sheer amount of knowledge & network she had about any aspect of homebuying made it seem like she had been working in the industry for decades. When it came time to make an offer, she was the best advocate we could ask for and made sure we got the house we wanted. We appreciate her looking in on us throughout the process and following up with various folks to take care of our family as we relocated. She is a credit to her company and we wouldnt go with anyone else if we needed to buy again -but we found the perfect house, so hopefully not:) !
★★★★★ David LeRoy
It was an Absolute pleasure working with Brittney she worked very hard for us in selling and purchasing out new home. Thank you SO VERY MUCH FOR MAKING OUR DREAMS COME TRUE!!!
★★★★★ Hayden Ward
Brittney and the entire team at Houston Properties have been amazing to work with! I had a condensed timeline to find a place and several things I was particular about and they nailed it. Cannot recommend them enough. There team has been so helpful, even now after I've already closed they always pickup the phone and help me in any way they can with whatever issues I may be having which have been very few.
★★★★★ John Wight
Holly cow what can I not say; Houston Properties is an amazing team of professional agents; special shout to Paige Martin … who I connected with via LinkedIn… who then connected with with amazing realtor Brittney Coyle who was very patient with my wife & I on more than one house inquiries… the first home we almost signed on final documents; but realized the home was not in our liking.

Even-though we failed to close on first deal, Brittney allowed us time to gather our thoughts and focus on the right area / right budget / tax market and a few months later after keeping a conversation open… Brittney did her magic … found the perfect location - New Home With Builder with Lennar Homes … we were fortunate to purchase a top end floor design last available in a new neighborhood of Magnolia Texas.

Brittney help with all discussions with between members of builders / title company & mortgage company… she assisted with an external home inspection and many other responsibilities that most Realtors do not. Love the personal attention and fast direct response when we were in tight time line. Thank you Brittney; and as I said; thank you for helping us find this beautiful house… it's just not our forever home … so we will be doing business again. Thank you 🙏 ~ JW
★★★★★ Jordana Harris
Our realtor, Brittney Coyle, was wonderful. This was our first time selling a home, and she was helpful and patient with us, explaining everything along the way. The whole process went smoothly. We want to thank Brittney and the team at Houston Properties. We would definitely recommend them!
★★★★★ Clarissa Troutman
We had the pleasure of working with Brittney Coyle, and I must say from start to finish she was absolutely amazing. She was very knowledgeable on the properties and things we needed to be looking for especially with being first time home buyers. When things got bumpy she was always there keeping us uplifted and In the loop. I highly recommend Brittney and the Houston properties team for any of your home buying needs. We couldn't be more pleased!!!
★★★★★ Katie Reno-Rich
Brittney Coyle was a pleasure to work with! She stayed in constant communication and worked hard to coordinate showings with a difficult schedule on my part (the seller). Also the marketing team was great with customizing marketing for my condo unit. I was very impressed with the whole company.
---
Best Houston Real Estate Resources
---