Danielle Wojcik Top Houston Realtor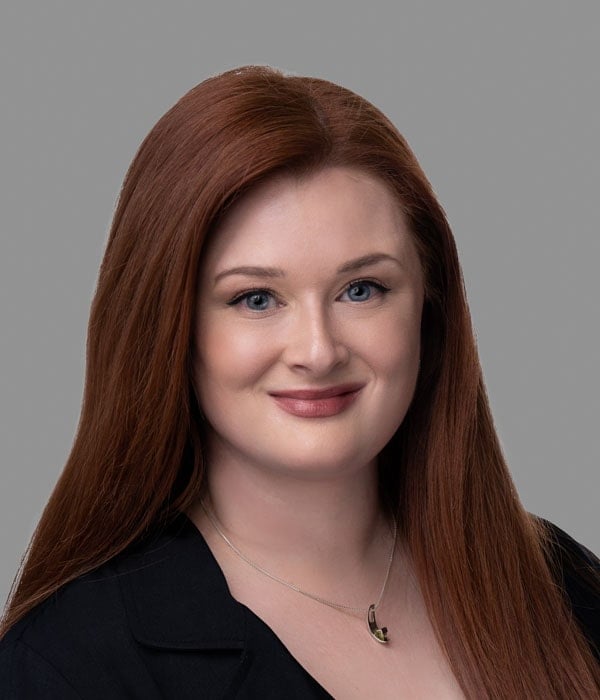 Danielle is a trusted Houston Realtor® and a dedicated member of the Houston Properties Team, the #1 boutique real estate team in the Bayou City with over $1 billion in property sales. She aims to build long-term relationships with clients by providing great customer service and helping them create prosperity through real estate ownership.
Her deep understanding of the Houston real estate market combined with an incredible level of insights allows her clients to stay ahead of potential concerns.
Recent awards include:
- Team Top Producer
- Five Star Service Professional
- Outstanding Customer Service
- Diamond Neighborhood Professional
- Home Seller: Designated Top Marketer
- Home Seller: Neighborhood Highest Sold Price Per Square Foot (12x)
Danielle works hard to make the process of buying or selling homes fun and stress-free. Clients can rely on her to assist them in each step and address any of their concerns.
With a background in events coordinating and the performing arts, she brings creativity, attention to detail, and excellent communication skills in every transaction.
Danielle earned her degrees from Oklahoma University and the University of Houston.
---
Danielle's Latest Client Reviews
★★★★★ Jason Coggins
Danielle & the Houston Properties Team were an amazing resource to us throughout our home-buying process. Highly recommend them and will use them again in the future.
★★★★★ Susan Fontaine
Danielle Wojcik and her entire team at Houston Properties provided professional, courteous, and knowledgeable assistance throughout the entire process of selling my home. I would use them again without hesitation. They are great!
★★★★★ Cameron Cody
This is our second transaction with Houston Properties Team and with the ever fabulous realtor, Danielle Wojcik. These individuals care about your life and your home. They are living it with you day in and day out during your home ownership transaction. Quality from a new build or making sure you get the most from a sell. You will not find a finer group of individuals working in real estate in Houston. We were in our new beautiful home in time for Thanksgiving. I urge you to contact Danielle Wojcik to serve all of your property needs. Merry Christmas to all of you at Houston Properties! ❤️
★★★★★ braden riley
Danielle and Courtney were super helpful and made the process of finding our new home easy. Additional team members helped us stay on track of what we needed to do on our path to closing. Overall a great experience working with the Houston Properties Team. Would highly recommend!
★★★★★ Michael Le
I had the pleasure of working with Danielle W. It was my first home purchase and the process was quite lengthy (~10 months). Throughout the duration of the home search, Danielle maintained top notch professionalism and persistency in finding the perfect home for me. I never felt pressured to make an offer on any property, unlike my prior experiences with other agents. This alleviated a lot of stress that comes with the home search and purchasing process. After 9 months of searching, we've finally found the perfect home. The subliminal support from Dani continued through the loan application & closing processes, and it even extended post closing. To simply say it was a pleasure having Dani as my agent. If y'all ever get the opportunity, I'd highly recommend working with her. Once my relatives decide to purchase, I will definitely refer them over! Thank you for setting the gold standard for real estate agents Dani!
★★★★★ German Torres
Our experience with Houston Properties Team, was fantastic and we are very grateful that we made the decision to hire their team when we did; we were looking for a dynamic group of people with great reputation in the Houston area, that could promote and sell our house in a relatively reasonable time, using the most suitable marketing tools, and we were not disappointed; our assigned realtor, Danielle Wojcik, kept a close communication with us and updated the progress of the sale constantly, using proper statistics and alerting us on the process of the sale; she got really involved and managed the challenging tasks with great professionalism and dedication, which resulted in our most convenience option to sale the house. Thank you, Danielle, great job!
★★★★★ Carolyn Holmes
Danielle is warm, personable, receptive, and professional. She responded promptly as did the rest of the team. When I move again, I will definitely list (and likely buy) with Houston Properties. The best realtor service I have experienced! The builder's realtor sent me the following message: "You have the best realtor in Houston, and if I wasn't able to represent myself - I would hire Danielle! She inspires me to be a better agent myself, and is a great example of a true real estate professional."
---
Best Houston Real Estate Resources
---