Holly Hernandez Top Houston Realtor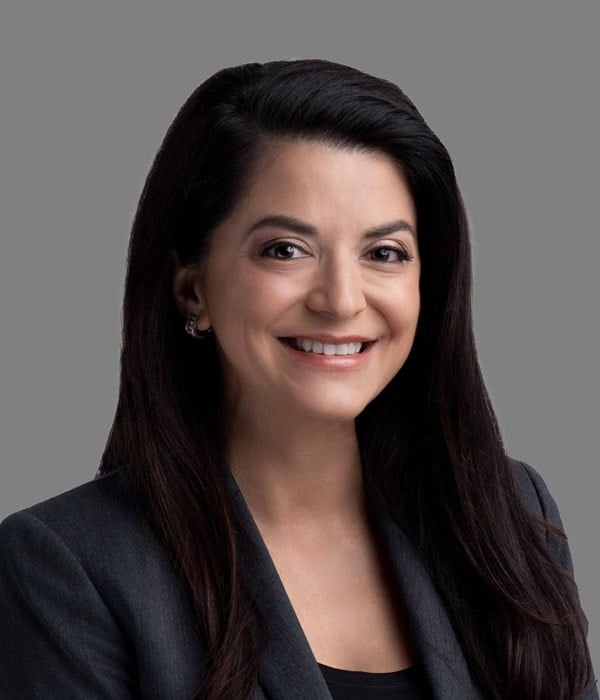 Holly is a top-producing Houston Realtor® with over a decade of residential real estate experience. She is a senior partner on the Houston Properties Team, the #1 boutique real estate team in the Bayou City with over $1 billion in property sales. In every transaction, she exudes credibility, commitment, and determination.
Committed to providing excellent customer service, Holly listens to her client's needs and goals to find the perfect homes and win the best deals for them.
Recent awards include:
- Centurion Circle
- Team Top Producer
- Five Star Service Professional
- Outstanding Customer Service
- Diamond Neighborhood Professional
- Distinguished Listing Specialist
- Lead Residential Marketer
Holly offers clients valuable insights based on her deep understanding of the Houston real estate market. With her hands-on approach, clients can rely on her to answer their questions, guide them through the process, and provide candid advice to help them make an informed decision.
Before becoming a Realtor®, Holly has an over
20-year long career in the oil & gas industry that culminated in a vice president post for business development. She now uses the sales and marketing skills she acquired to help clients get the most value in every transaction.
---
Holly's Latest Client Reviews
★★★★★ Alina Deutsch
We had a wonderful experience with Holly Hernandez. She found us the right condo for us even before it was listed, helped us with the price negotiation, recommended very good specialized contractors to estimate work needed, created a very reasonable schedule, and we were able to close in record time. The whole process was extremely smooth and fast, Holly was very professional, worked very hard, in a very timely fashion, and made the whole exerience very pleasurable.
★★★★★ Alyssa Papa
We worked with Holly and her team to find our dream home. From the beginning to the end of the process her and her team were professional and made sure that the home buying process was enjoyable for us. Even after closing Holly went above and beyond to check in on us and to make sure the builder tied up loose ends. Thank you Holly!
★★★★★ Brian Yokley
Holly and Laura are the best realtors I've worked with. From rental properties to my own home, their support, knowledge, and professionalism are top-notch. Can't go wrong - I will definitely be back.
★★★★★ Kelli Wright
We worked with the Houston Properties team for a work-relocation in 2nd quarter of 2022. We had a pretty short timeline to find a suitable home, make an offer, and close on the property. Holly and team were fabulous in helping us narrow our search so we could be very efficient with our house-hunting trip. We got an offer accepted on our #1 property with quick close date. Holly and the team were very helpful in managing details associated with the move including intercepting packages that were delivered to the address before we closed on the house. Also provided useful support for months after we moved including helpful references to services that might be needed for general property upkeep and any potential emergency weather-related needs due to the recent freeze. Highly recommend HPT!
★★★★★ Ahaji Amos, PLLC
This was one of the best home buying experiences I've ever had. Holly and Laura were patient and professional. We found the perfect home and they protected me along the way providing amazing insight into the market that I needed coming from out of town. I will use again.
★★★★★ Jovani Diaz
Holly and Laura are the most phenomenal realtors out there!! They are a true "highly recommend." They were available for all our questions regardless of the time of the day or day of the week. Always a pleasure to talk to and always super attentive. They are more than a five star!! Could have not gone through this process without them. Thank you, Holly and Laura!!!
★★★★★ Taylor LeMay
Holly Hernandez of The Houston Properties Team is a top-notch agent who will listen to all your needs & interests, and she won't stop looking until she has found the home that best suits these requirements. Her data-driven insights and honest advice made her all the more reliable and informative. We are loving our new home in The Heights and we couldn't have found it without her. We recommend Holly to anyone who wants a stress-free buying experience.
★★★★★ Alexis Martinez
Holly Hernandez is by far the best of the best in the Houston area. She made my process super easy and stress free. She treated me as if I was family, always in communication, and was very flexible with her time to make sure I was accommodated. I have recommended family and friends to Holly who all have had a successful outcome.
---
Best Houston Real Estate Resources
---