Kim Vargas Top Houston Realtor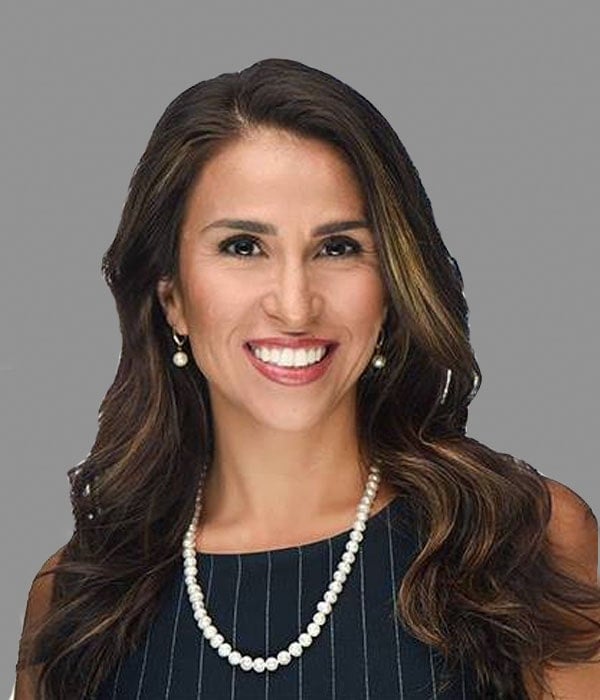 Kim is a top-producing Houston Realtor® with over a decade of residential real estate experience.
She is a senior partner on the Houston Properties Team, the #1 boutique real estate team in the Bayou City with over $1 billion in property sales. She is passionate about providing high- quality service prioritizing the client's best interests.
Driven and dedicated, Kim strives to help clients make their real estate goals a reality. She works tirelessly to get them the most value and best deals in every transaction.
Recent awards include:
- Chairman's Award Winner
- Centurion Circle
- Team Top Producer
- Five Star Service Professional
- Outstanding Customer Service
- Diamond Neighborhood Professional
- Distinguished Listing Agent
- Lead Residential Seller
A Houston-area native, Kim is well-versed in emerging neighborhoods, key value drivers, and upcoming developments in the city.
Her local perspective and deep understanding of the Houston real estate market prove to be advantageous for her clients.
Kim's keen eye for resale value, sharp negotiation skills, and attention to detail make her a great partner when buying or selling a home in Houston.
---
Kim's Latest Client Reviews
★★★★★ Bill Underhill
Kim Vargas did job fantastic job, love working with her & the Houston Properties Team. Thank you!
!
★★★★★ Neil Hansen
We had an outstanding experience. Very proactive and thoughtful throughout the whole process. Highly recommended!
★★★★★ Sarah Byrnes
Kim is great! As first time home buyers, she was able to make the process smooth and stress free. She was very knowledgeable and answered all of our questions quickly. She gave good information on the various Houston neighborhoods and aspects about properties that make them good investments. Kim would definitely be our realtor of choice for any house we purchase!
★★★★★ Ashley Nguyen
Kim and her team were amazing from start to finish! She made the home buying process so smooth and was always super prompt, responsive, and professional. She went above and beyond and had a great knowledge of Houston neighborhoods.
★★★★★ Diana Morris
Kim Vargas and her team made all the difference in the world during our home search and purchase. We are moving from out of state and Kim took away a lot of the stress that comes with buying a home remotely. She not only answered all of our questions but also answered questions we didn't even know to ask. Great job!
★★★★★ Brett Bingham
I had the pleasure of working with one of Houston's best relators, Kim Vargas of the Houston Properties Team. From start to finish she was very responsive, kind, and a constant professional. Kim and her team expertly guided us on how to handle and deal with FSBO. They listened to our needs and interests, and gave tips and guidance that helped us immensely. I look forward to working with her and the team again.
★★★★★ Stephen Jimenez
Kim Vargas and Aaron did an amazing job helping us find our new home. They were very good at explaining the process of buying and provided excellent guidance. They also have a strong network of service providers that helped us take a critical look at the house we bought. My spouse and I highly recommend Kim and Aaron and will utilize their help if we trade up in the future.
★★★★★ Megan Gilbert
Kim Vargas is incredible! We recently had the pleasure of working with her to buy our new home, and she made every step of the process stress free and enjoyable! She's a hard worker and always responds immediately. She answered all of our questions and made us feel so comfortable. Kim is very professional and knowledgeable of the Houston market. If we're ever in the market for another home, we will only use Kim Vargas! Thank you!
---
Best Houston Real Estate Resources
---