Lisa Iglesias Top Houston Realtor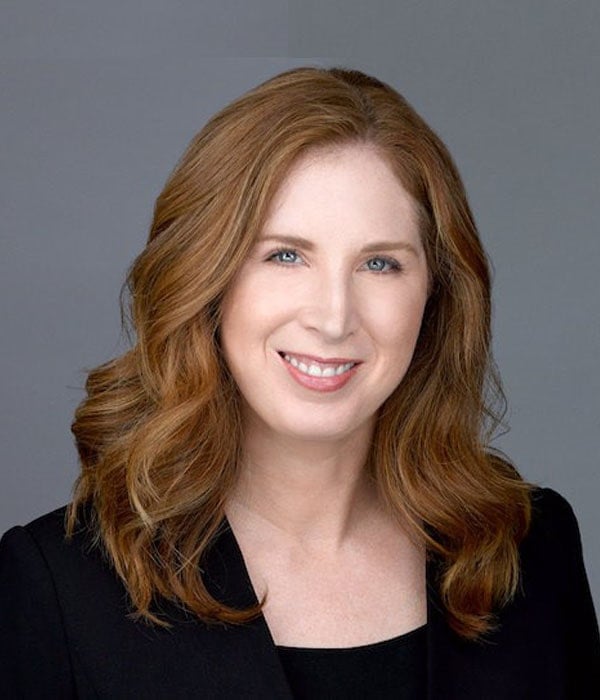 Lisa is a top-producing Houston Realtor® with two decades of residential real estate experience and a passion for client care. She is one of the most highly acclaimed principals of the Houston Properties Team, the #1 boutique real estate team in the Bayou City with over $1 billion in property sales.
She endeavors to help people find prosperity in the life they want to live and create long-term wealth through real estate ownership.
Recent awards include:
- Chairman's Award Winner
- Centurion Circle
- Team Top Producer
- Five Star Service Professional
- Outstanding Customer Service
- Diamond Neighborhood Professional
- Home Seller: Designated Top Marketer
- Home Seller: Neighborhood Highest Sold Price Per Square Foot (53x)
Lisa has a deep knowledge of the industry, a network of professional contacts, and access to proprietary technology that gives her clients a clear advantage.
She employs in-depth market analysis to assist homebuyers and utilizes leading real estate marketing systems to benefit sellers.
She offers candid advice and an incredible level of insight in every transaction to ensure that her clients make informed real estate decisions.
---
Lisa's Latest Client Reviews
★★★★★ Gladys Hussein
Lisa Iglesias is the BEST realtor! I cannot speak highly enough of her knowledge, attention to detail, and care for her clients. She takes the time to listen to your needs and preferences without making you feel pressured to make a decision. Lisa and The Houston Properties Team are a must if you are considering selling or buying a home.
★★★★★ Alle Houstoun
Lisa has helped my husband and me buy and sell several homes since we first met her in 2014. Her pulse on the Houston real estate market is spot on! She's strategic, patient, well-connected, and is always two steps ahead. Since closing on our home, Lisa has willingly served as our go-to resource for home-related questions, contractors, and referrals. If you're looking for an experienced real estate agent, we highly recommend working with Lisa!
★★★★★ Jen Schulten
We had the best experience working with Lisa Iglesias and the entire Houston Properties team. Lisa was always honest and provided insightful feedback which was invaluable during the home buying process. Houston is a complicated market and she knows it inside and out. She worked tirelessly for us during an extremely difficult and volatile market. I can't recommend her highly enough!
★★★★★ Claudia O'Leary
Lisa Iglesias and the Houston Property Team were all simply outstanding! They are extremely knowledgeable and competent, they also provided comprehensive analysis for all the condos and neighborhoods we were interested in making the whole buying process very easy. We highly recommend them and could not be happier about our choice!
★★★★★ Monica Aceves
My husband and I worked with Lisa, and we had a great experience finding our first time home, which we love. Lisa really took interest in getting to know us as a couple and what we were looking for in a home. She was honest about the pros and cons of each home we toured or had interest in. We even had to put our search on hold as my husband was supposed to relocate out of Houston for work. It took over a year for us to find a home, and during the whole time, Lisa was available for us, patient, and we did not ever feel pressured to buy. Lisa provided us with objective data and her expert opinion during the process. She also helped us with negotiations. It was as stress free as a big purchase could be! Highly recommend the team and Lisa in particular.
★★★★★ Alvaro Aceves
My wife and I can't say enough good things about Lisa and the team at Houston Properties. If you are looking for an honest, knowledgeable, and effective real estate company, look no further. I can't recommend them enough!
★★★★★ Jeri Eagan
Lisa was wonderful at understanding what I was looking for and finding many possibilities. When viewing homes she was terrific at noticing and pointing out features - both positive and negative. I always felt like she was looking for the best home for me. Her advice during the negotiation process was so very helpful. She then followed up on every issue raised. Her team exceeded my expectation during the closing process. They provided an excellent summary of key dates and actions required and relevant information. And they reminded me at each step.
★★★★★ Jason Roberts
Lisa was the absolute best realtor we could have asked for! Moving and buying a home can be stressful enough, let alone from 2,000 miles away. Lisa helped answer our questions every step of the way, and most important, was extremely knowledgeable about current market trends, pricing, etc. I am so thankful to have had Lisa as our realtor in helping us buy our first home! She also continues to even follow up and help us with any questions we have post close, which we are so thankful for. I cannot recommend her enough!
★★★★★ Suzan Garson
Lisa Iglesias and The Houston Properties Team are the most professional realtors in town! She knew great value, how to help us save, find what we really wanted safely during dealing with COVID. Everything was perfect and a truly enjoyable experience. Great responsiveness and expert market knowledge will guarantee we use her and her team again!
★★★★★ steven escaler
Lisa Iglesias is THE go-to realtor in Houston. She and the Houston Properties team went way beyond the call of duty in helping us buy a new home in Houston. She gave us unbiased advice from the start, took care of all the process details, and saved us a fortune during negotiations. Despite the added challenges of COVID, she and her team were able to navigate the situation and make a difficult process easy to handle. Lisa is a real estate whiz, her market expertise is top-notch. She and the Houston Properties Team will be selling this house one day, purchasing my next house, selling that house, purchasing the next one, ad infinitum! "
---
Best Houston Real Estate Resources
---