Paige Martin Top Houston Realtor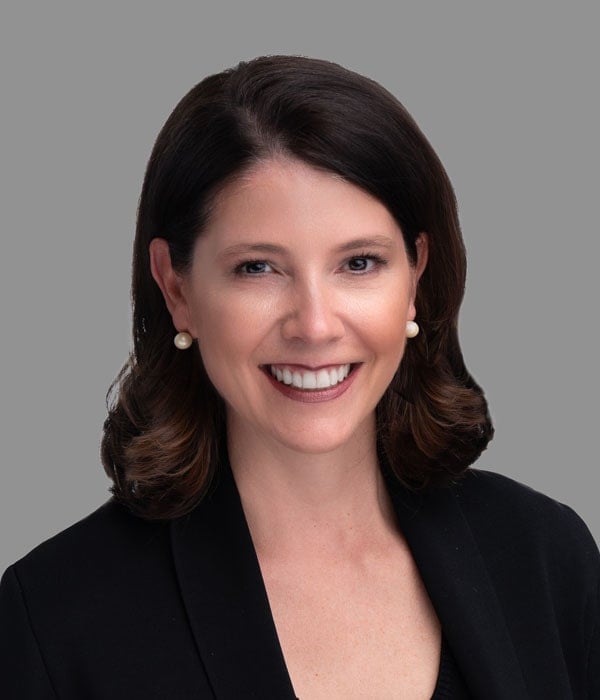 Featured in the Wall Street Journal, Fortune, Forbes, Houston Chronicle, Fox News, Reuters & Houston Business Journal, Paige Martin is one of the best residential Realtors and among the top 50 Keller Williams Realty agents worldwide. She is the founder and team lead of the Houston Properties Team.
The Houston Properties Team has completed over $1 billion in Houston residential real estate sales and is ranked as the #1 boutique real estate team in the Bayou City powered by KW.
Recent awards include:
- America's Top 100 Real Estate Agents
- Top Real Estate Team,
Houston Business Journal
- Best Houston Real Estate Team, Best of Reader's Choice
- #1 Real Estate Team, Keller Williams Memorial
- America's Best Real Estate Teams, Best of America Trends
- Distinguished Women In Real Estate
- Top Women Leaders
For five consecutive years, Paige has been recognized as one of the top 10 individual Realtors worldwide with Keller Williams.
In addition, for fourteen consecutive years, Paige has been the #1 agent or team lead of the #1 team at Keller Williams Memorial.
Paige is a graduate of Baylor University. Houston's Mayor appointed Paige to the TIRZ Board. She engages in philanthropic work with CAP, Houston Ballet, Alley Theatre & HPD Foundation.
---
Paige's Latest Client Reviews
★★★★★ Sam Vranish
Paige Martin, Yolanda Ames, and the Houston Properties Team are the best in the business here in Houston! They have provided my family with expert assistance in locating, offering, and successfully closing on two properties for us; and we could not be happier.

Their regular updates to us on market trends and other important details about the real estate market are timely and informative. We also love staying connected with them on a more personal level by attending many of their quarterly events they hold for their clients. (See photos)

I highly recommend them for any real estate needs in and around Houston!
★★★★★ Jesse Manley
I highly recommend the Houston Properties team for anyone in need of a knowledgeable and professional realtor in the Houston area. The team at Houston Properties is dedicated to finding their clients the perfect home or property, and they go above and beyond to ensure a smooth and successful transaction. With their extensive knowledge of the Houston real estate market and their commitment to excellent customer service, the Houston Properties team is the go-to choice for anyone looking to buy or sell a home in the Houston area.
★★★★★ Jessica Graham
The Houston Properties Team went above and beyond during the home buying and selling process. We first worked with Paige and her team in 2012 and chose to work with them again in 2021. Their knowledge of the market and trends by neighborhood made them trusted advisors and helped us negotiate the best prices. Additionally, they were with us every step of the way to ensure things were as simple and efficient as possible for us. They also have a fabulous list of contractors. We were especially happy with their recommendations for painting walls and refinishing floors before we moved in.
★★★★★ April Coker
Three years after purchasing our home, Paige Martin continues to provide excellent service! After experiencing electrical problems a recently, she was able to immediately put us in touch with her top inspector who walked us through the issue over the phone. Something that could have cost us hundreds of dollars, ended up being an easy fix for free! With Paige and her team, you know you will have help and support whenever you need it, even long after you have purchased your home. That kind of help is invaluable!!
★★★★★ Malia Mejia
I recommend Paige Martin and the Houston Properties Team to anyone looking for an honest, smart, and patient representation. Paige has a stellar reputation as one of the best real estate agents in Houston - I often see her being interviewed and featured by publications like Wall Street Journal, HBJ, and the Chronicle. We look forward to working with them again!
★★★★★ Elizabeth Borski
It's hard to find a team that has your best interests at heart, especially when dealing with real estate. Paige Martin and the Houston Properties Team are amazing! They're incredibly candid about their recommendations, they care a great deal about their clients, and they make sure you won't make decisions you're bound to regret. I'd highly recommend them if you're looking for a great Houston realtor. You will thank me!
★★★★★ Tonda Grist
Paige Martin is Houston's best realtor. Buying a home can be a nightmare for first-time buyers. Paige and her team made everything simple, they guided us every step of the way. We will definitely hire her again.
★★★★★ Peg m
The first time we met with Paige Martin, we immediately knew we were working with the best. They really took the pain out of the real estate experience by guiding us throughout the process. The thought of negotiations used to be so stressful, but with Paige and the Houston Properties Team, I know that my interests were well-represented. If you want a client-first real estate agent who works far beyond what is expected of them, this is your team!
★★★★★ Ian Cubitt
Working with Paige Martin is an amazing experience. She can navigate Houston real estate like the back of her hand! For someone who has been in the business for over ten years she stays humble and has admirable communication skills. We recommend Paige Martin if you're looking to work with the best Houston realtor.
★★★★★ Joyce Dy-Scott
Paige Martin is the best Houston realtor, having awarded continuously year after year for her hard work, dedication and excellent customer service. She and her team share great information backed by data and research so you are confident that you are making a sound decision regarding your home. Even after the purchase or sale, you can expect that she keeps in touch on a regular basis to check on your needs and or concerns you may have. That is great customer service hard to find nowadays!
---
Best Houston Real Estate Resources
---