Support Local: The Houston Properties Team Helps Out Local Businesses
The Houston Properties Team joins local businesses in the struggle against COVID-19. Learn how you can help today.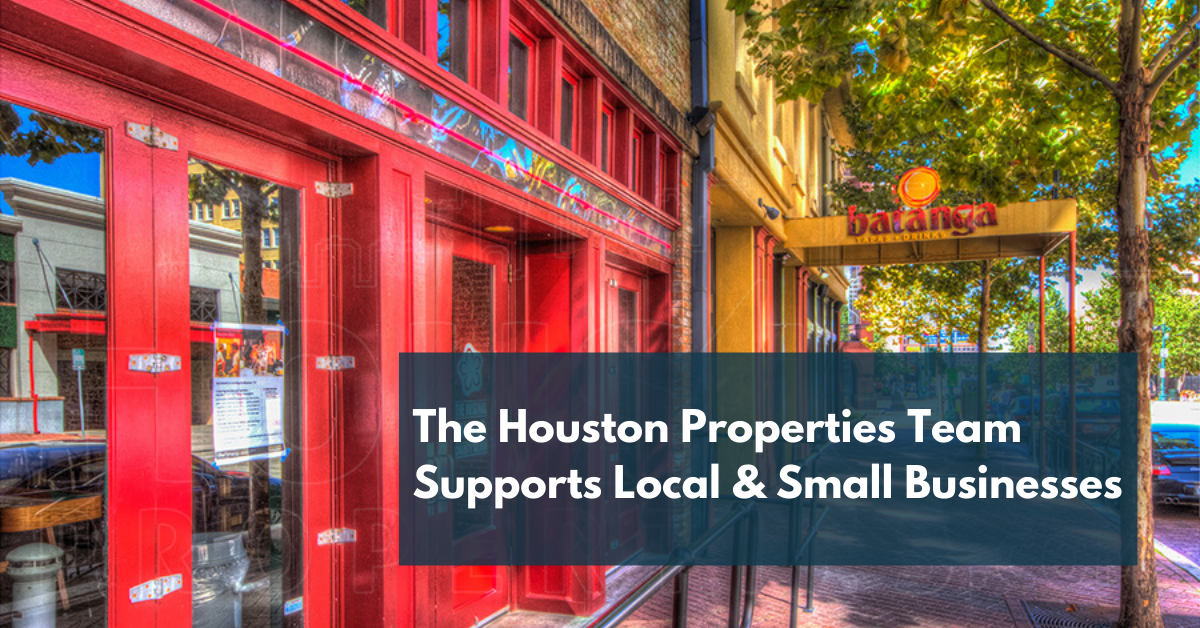 Summary
The Houston Properties Team understands the impact of recent events on local businesses and their employees.

We are helping promote local restaurants and businesses to help the community on our Facebook and LinkedIn pages.

We aim to spotlight individual businesses challenged by the coronavirus pandemic. See how you can support them.
We'll also be starting new programs over the weeks ahead. If you have ideas, suggestions or businesses in need please send us an email at Kristine@HoustonProperties.com.
Past Winners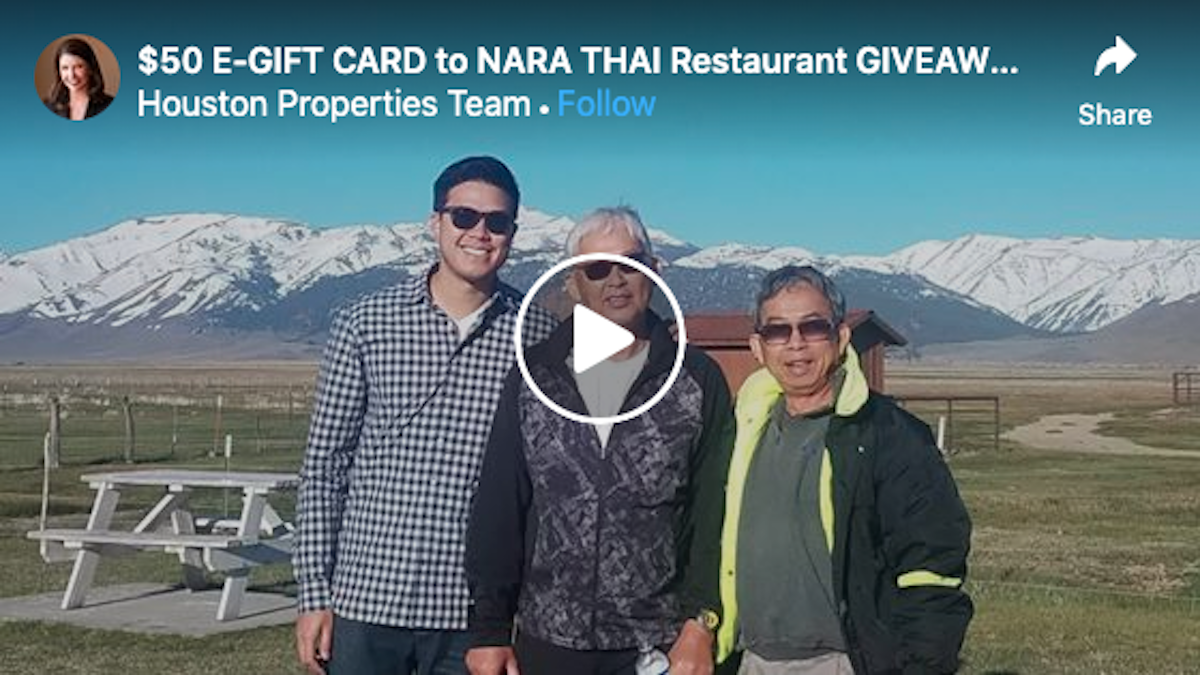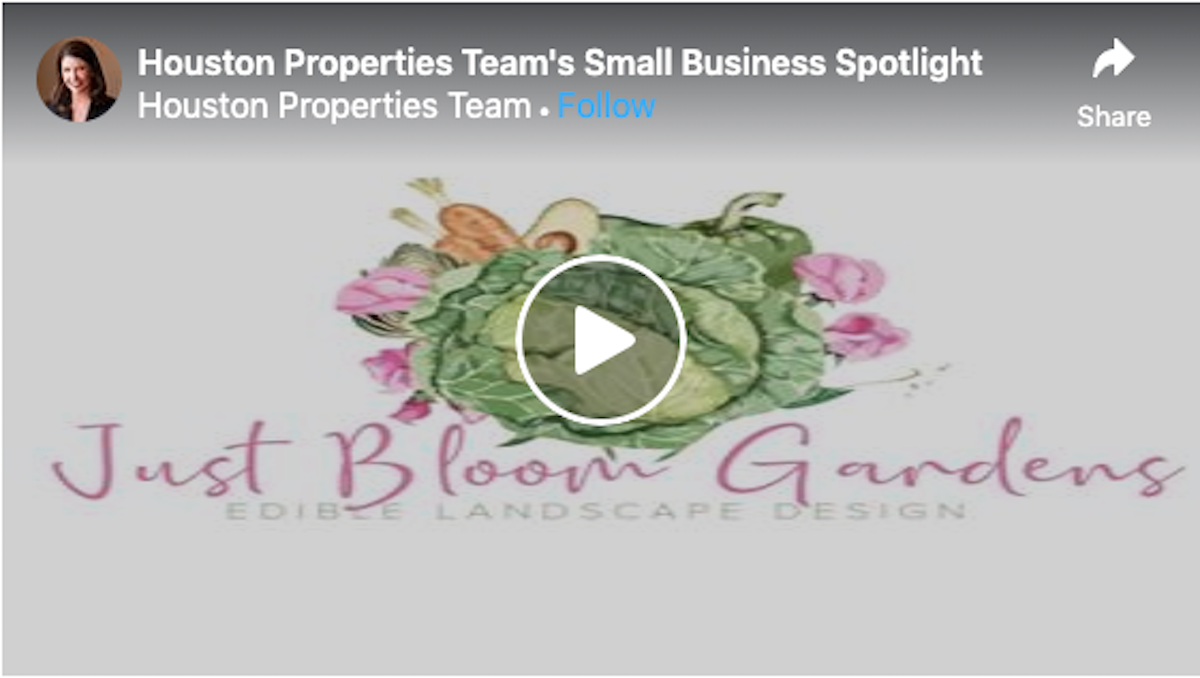 "Buying a home with The Houston Properties Team was just the start of our relationship. They helped me build friends, relationships and support as new residents in Houston. They truly went above and beyond to help make our lives better even after our move." – Brandon, Google Review
---
Table of Contents
---
How The Houston Properties Team Is Supporting Local Businesses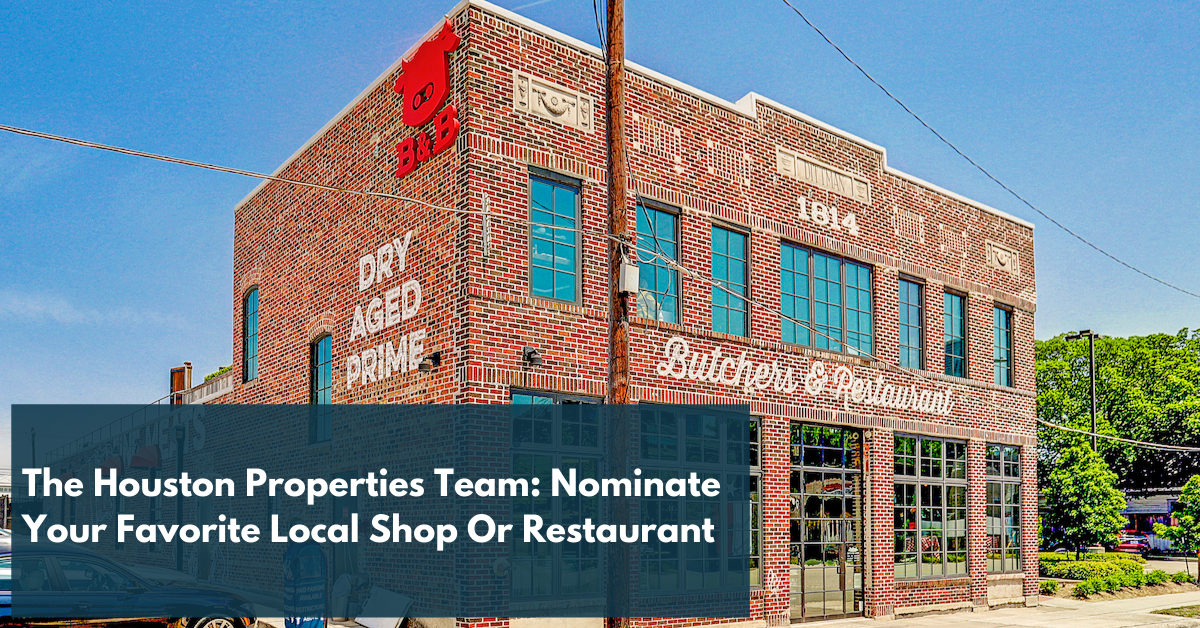 The Houston Properties Team aims to shine the spotlight on one local restaurant/shop a week. Connect with us on LinkedIn and Facebook for more details.
The coronavirus COVID-19 has impacted all industries all over the world. Everyone, in some form or fashion, has been affected by the pandemic.
Small and local businesses are among those that are hit hardest. We're already seeing its impact in some of the best restaurants, cafes, and shops in our area. The struggle is real.
To help, The Houston Properties Team aims to shine the spotlight on one local restaurant/shop a week. To drum up more business, we're highlighting establishments that need the community's help.
We'll also be giving away a special prize to one lucky winner each week.
See the most recent spotlight/promotion we did for a local restaurant. The post reached over 3,000 people in the first few hours. The video currently has over 2,000 views.
How can local businesses join?
Send us an email with instructions below expressing your intent to join. Connect with us on Facebook to get the latest updates about this.
How can Houstonians help?
Follow us on Facebook and LinkedIn, and let us know about your favorite restaurant that you think needs our help and we'll also reach out to them. We'll be giving away a special prize every week, so make sure you share/comment on the weekly posts.
---
How Can Small/Local Businesses Join The Event?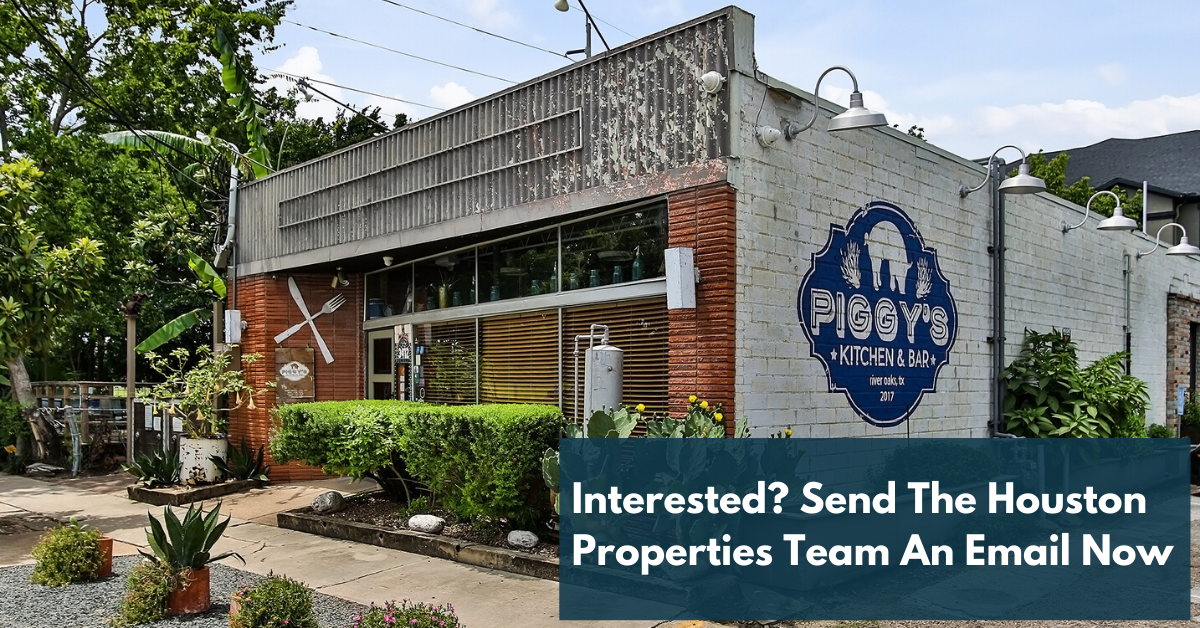 Send an email to The Houston Properties Team today and we'll include you in our running list of local businesses that need local support.
The Houston Properties is looking to help out as many local businesses as possible. We aim to feature one business a week, with plans of expanding it to twice a week.
We're also continuously looking at other ways we can grow this. If you have suggestions, please include them in your email below!
Here's what we need from small and local businesses looking to participate:
Email us with the following:

Name of the business
Short note about the business (what service you provide, industry, and how you started)
Link to your Facebook page and/or website
Your location/business address
Your business' phone number

Use "Support Local" as the subject line
Send the email to Kristine@HoustonProperties.com
Here's a sample email:
Subject: Support Local
Name of business: Houston Properties Team
About the business: With a team of over 20 people, we provide real estate services to home buyers and sellers in Houston.
Facebook page / Website: https://www.facebook.com/HoustonHouses / https://www.houstonproperties.com/
Location: 950 Corbindale, Ste 100, Houston TX 77024
Phone: (713)-384-5177
We will manually review all entries. An internal voting committee will select businesses we'll feature. We will also take into account the number of times a local restaurant or shop has been given a shout-out in our Facebook page comments.
Lastly, we will be compiling a list of all the entries (see below) and ask locals to support them. We'll also email our previous clients and contacts (about 20,000 people) to spread the word about this.
---
How Can YOU Help And Support Local Businesses?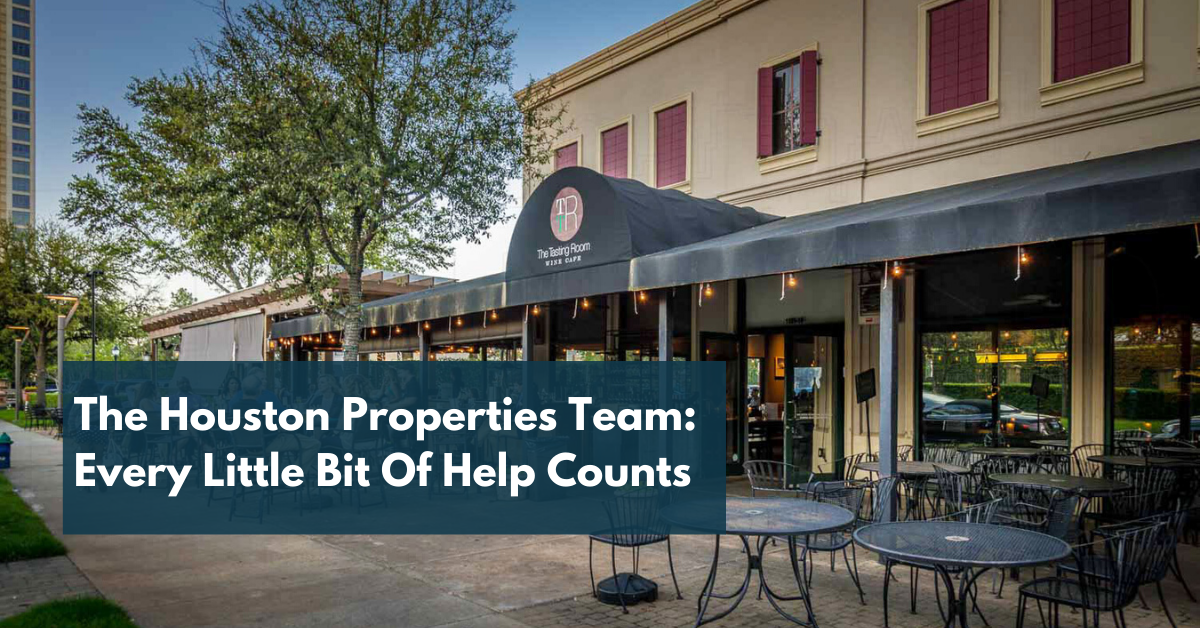 Give your favorite restaurants and/or shops a shout-out in our social media posts and get a chance to win a special prize each week.
We are all in this together. The best way we can help is to continue supporting the products and services provided by the businesses in our local community.
Order takeout, online, or through third-party delivery services whenever you can. Buy gift checks for future use.
Do as much as you can get to get as much business as possible to the local shop owners in your area. We are listing all of the businesses (restaurants, shops, etc) who will send us an email, along with their contact information.
You can also help promote our social media posts about this activity by sharing it on your accounts. Add a shoutout to your favorite local restaurant and tag them in the comments section. The more people we reach, the higher the chances of our local shops getting more business. We'll also be giving away a special prize to one lucky winner from the comments section each week.
Every little bit of help counts.
Follow us on Facebook and LinkedIn to get more details about this.
---
Support Local: Help Local & Small Businesses Below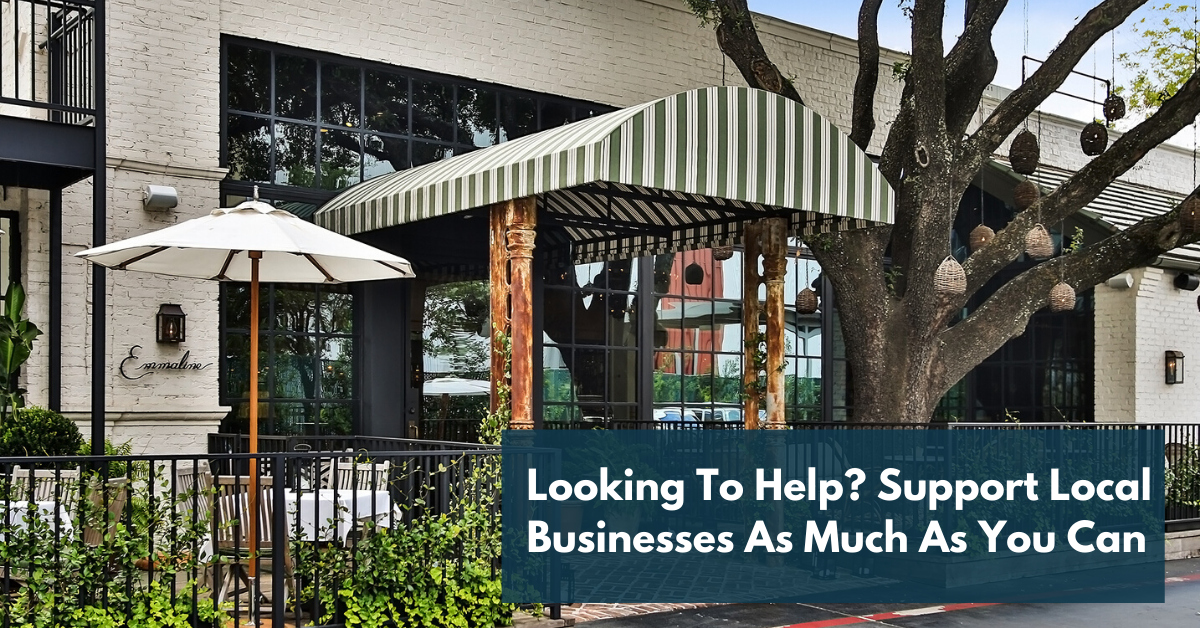 Local businesses in Houston are struggling. Every little bit of help counts.
From restaurants to flower shops, thousands of Houston-area businesses are struggling as people stay home to help fight the virus spread.
We asked businesses to share their information and how you can help them out.
Note: To all owners/managers who wish to add their local businesses to this list, please see instructions here
Currently accepting orders for delivery and pick-up.
Location: 1111 E 11th St
Phone: 832-962-7656
Currently accepting orders for delivery and pick-up.
Location: 912 Westheimer Rd
Phone: 713-942-2321
Currently accepting orders for delivery and take-out.
Location: 1848 Airline Dr
Phone: 832-618-1168
Currently accepting orders for delivery and takeout. Curbside pick-up is also available.
Location: 701 E 20th St
Phone: 713-868-2273
Check their page for fitness and workout tips and guides.
Location: 1503 Everett St
Phone: 713-325-3070
Currently accepting orders for delivery and take-out (through Chow Now and Uber Eats). Curbside pick-up is also available.
Location: 206 Magnolia St
Phone: 346-382-3014
Currently accepting orders for delivery and takeout.
Location: 5404 Kirby Dr
Phone: 713-661-0501
Currently accepting orders for delivery and takeout. Curbside pick-up is also available.
Location: 510 Shepherd Dr
Phone: 713-863-7777
Flavor 2 Fitness- Health
Delivers healthy customized meals.
Phone: 281-690-8872
Currently accepting orders for delivery in Houston and shipping nationwide.
Location: 1701 West 15th St
Phone: 713-522-1900
Currently accepting orders for delivery and takeout. Curbside pick-up is also available.
Location: 6652 Southwest Fwy
Phone: 713-532-2837
Currently accepting orders for delivery and takeout. Curbside pick-up is also available.
Location: 2201 Yale St
Phone: 713-880-9998
Currently accepting take-out/pick-up orders.
Location: 2243 Richmond Ave
Phone: 713-526-5460
Currently accepting take-out/pick-up orders.
Location: 1802 W 18th St
Phone: 713-869-1830
Currently accepting orders for delivery and takeout. Curbside pick-up is also available.
Location: 217 FM 1960 Bypass Rd
Phone: 281-812-7662
Thru their Facebook page, learn how to get edible landscape designs and garden coaching to grow your own food.
Location: 5848 Darling
Phone: 713-855-3592
Currently accepting take-out/pick-up orders.
Location: 1504 Chapman St
Phone: 713-429-1884
Currently accepting take-out/pick-up orders.
Location: 1201 Westheimer Rd
Phone: 832-767-0911
Health and skincare supplements available through their Facebook page.
Location: 736 Highway 6 Ste 103
Phone: 281-491-0110
Currently accepting take-out/pick-up for frontliners ONLY.
Location: 502 E 20th St, Unit B
Phone: 346-571-8980
Currently accepting orders for delivery and takeout.
Location: 500 N. Shepherd
Phone: 713-861-6331
Currently accepting orders for delivery and pick-up.
Location: 3915 Kirby Dr
Phone: 346-444-6493
Currently accepting orders for delivery and takeout. Also offers a private dinner service.
Location: 1927 Fairview St
Phone: 832-831-9109
Sonoma Wine Bar & Restaurant - Food
Currently accepting orders for curbside pick-up and delivery.
Location: 801 Studewood St
Phone: 713-864-9463
Currently accepting orders for drive-thru/take-out and delivery.
Location: 1511 Airline Dr
Phone: 713-426-4420
Currently accepting orders for drive-thru/take-out.
Location: 27104 Northwest Fwy
Phone: 832-334-5594
---
Best Houston Real Estate Resources
---