Finding The Best Houston Texas Mortgage Brokers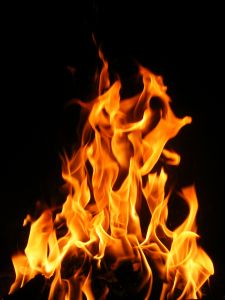 Seven Crucial Steps To Make Your Houston Home Buying Experience Less Stressful
The rules & regulations surrounding the mortgage process changed a lot in the last few years.
I have personally seen these changes cause great difficulties for a number of my clients and I wanted to prepare you with Seven Crucial Steps to save yourself a lot of time, trouble & emotional duress during the lending process.
As one mortgage provider described it, "If there used to be 8 steps to get a mortgage approved, now there are 20." That means there are a whole lot of extra hoops for buyers to jump through and in a contract process, time is of the essence.
If you're looking to make a new home purchase, please take note of this article to save yourself a tremendous amount of stress & heartache during the closing process.
Is your mortgage provider able to keep up? Many of them are failing.
Following is quote from one of my recent clients who experienced these issues firsthand.
"As far as [Mortgage Provider – Name Removed] goes, I would highly recommend never referring any of your future clients to them. It appears to me that they essentially pulled a bait and switch on me after stringing me along for several weeks in which time I could have used another lender in order to meet the closing deadline . . . The fact that they cannot communicate effectively with their investors or customers should be enough to keep future clients away. Even when they didn't have an answer they could have responded in a timely manner, better yet switched to a different investor the 2nd time they came back with a ridiculous criteria for me to meet."
Seven Tips To Ease Your Houston Mortgage Experience: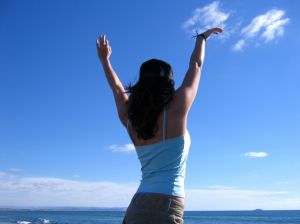 1) Start early. The best advice I could give you is to make sure you start the pre-approval process as early as possible. Get your information together, contact multiple parties to get quotes and start the pre-approval process long before you need to use the pre-approval letter.
2) Work with a Houston mortgage provider who is successfully closing transactions since January 2010. The new regulations and processes are different and more difficult. Make sure the person you're working with has been successful getting deals done on time & for good rates and closing costs since January 2010.
3) Work with a mortgage provider who over-communicates. If, in your initial communications with the person, they're slow to respond or don't provide you with the information you need, move on to someone else. If they're difficult or "too busy" upfront, it is a likely indicator they won't be serving your needs well during the closing process.
4) Get multiple quotes on the front end. Build relationships with several people, as you may need to turn to a different provider at some point in the middle of the transaction.
5) Work with someone where you have "leverage." In 80%+ of my closings since January 2010, at some point, the financing process has become difficult. It's important that you "matter" to the mortgage provider, so they go above and beyond to work on your case.
You don't want to be dropped to the bottom of the pile as it could cause you stress, missed deadlines, penalties and potentially a lost home purchase. Do you have a large account with your bank? Do you have a long standing personal relationship with the banker? Has your Realtor worked with the mortgage provider on other transactions? You want to make sure that you (and your agent's) phone call is returned promptly.
6) The moment your mortgage broker changes loan providers, make sure you know about this change THAT DAY. Make sure you don't experience a "Bait and Switch." A number of providers are claiming that they'll provide underwriting in-house. In a few transactions I've had during 2010, the provider switched to an external underwriter in the middle of the transaction.
This caused delays, problems, lack of communications and higher rates. Make sure that you get in a commitment IN ADVANCE whereby if you are suppose to have internal underwriting, and they switch to a 3rd party, you're notified the same day. Most Houston home buyers who haven't been through this process in 2010 wouldn't know the importance of asking this specific question until it's too late.
7) If you suspect there are delays or "potential problems" in the process, immediately start a strong conversation with a 2nd mortgage provider. In many cases I've seen, there are small indicators of a problem: slower response times, more vague answers, new information requests that aren't explained.
None of them by themselves are a problem. It's not until weeks later that I or my client found out this supposed "done deal" couldn't be done and we had to scramble to restart the process with someone else. However, if the client had started a "back-up" process with someone else when there was the first indication of a problem, it would have made the transaction go much more smoothly.
Final Thoughts & Recommended List of Providers For You
These new mortgage rules also highlight the importance of working with a great real estate agent who has completed a number of transactions since January 2010, so they are familiar with the process and pitfalls.
If you're working with a Realtor who hasn't done many transactions this year, they may not be familiar with the difficulties associated with these mortgage rule changes, and can't advise you as well in your transaction.
If you'd like a list of quality Houston Texas mortgage brokers, please contact me at [email protected].
Since a home is one of the largest investments that most people ever make during their lifetime, it's important to work with great advisors during the process!