Downsizing 101: Is it the Right Move for My Home in Houston?
Do you feel the need to downsize your Houston home? This comprehensive article helps explain everything you need to know about downsizing to a smaller but better place.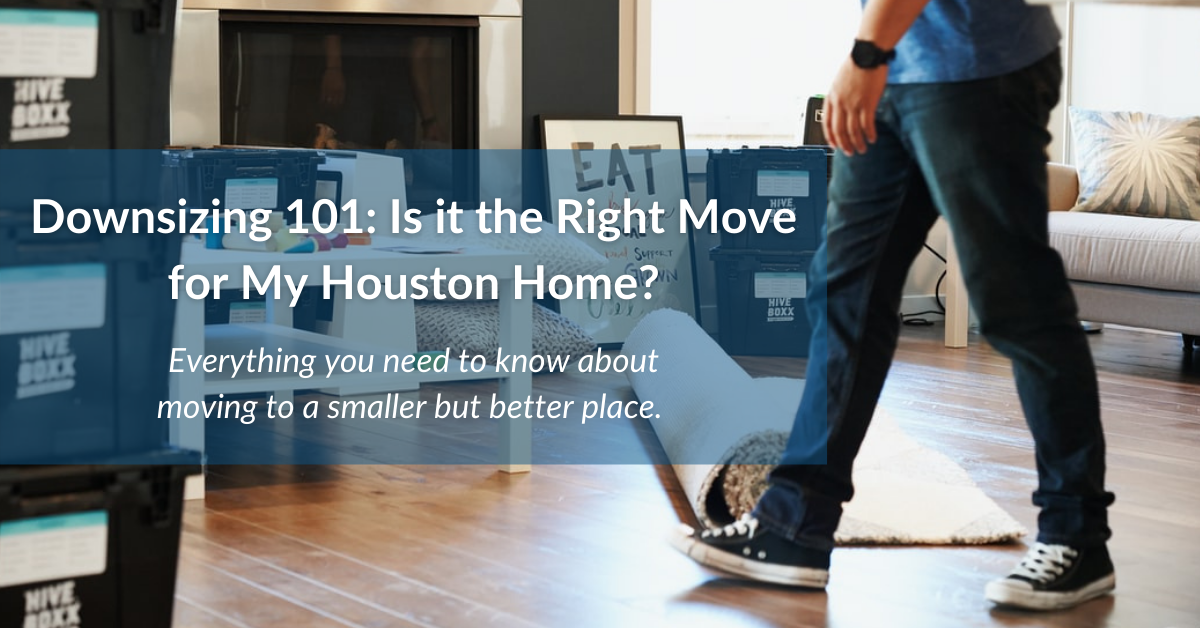 We believe that buying a home is indeed an investment and is meant to be a long-term one, especially in terms of quality of life and wealth investment.
That being said, your home should be one that matches and fits your lifestyle and needs. There are many factors and events in your life that may also affect where you choose to live and invest.
In some instances, people turn to downsizing because they feel that it is more practical and manageable. Downsizing doesn't always mean a bad thing; in fact, sometimes, less can also mean more. And here's why we think so.
Other Resources
Check out our other articles for Houston home buyers:
"I can't believe we waited so long to downsize. Our life is so much less complicated, and we're more free to travel without worrying about the maintenance, hassles or costs of a large home. The Houston Properties Team did an excellent job of helping us evaluate our options, sell, and find a spectacular new home that's easy to lock & leave! They're wonderful advisors, and I can't recommend them highly enough!" Carol & Bill Johnson
---
Table of Contents
---
What Does Home Downsizing Mean?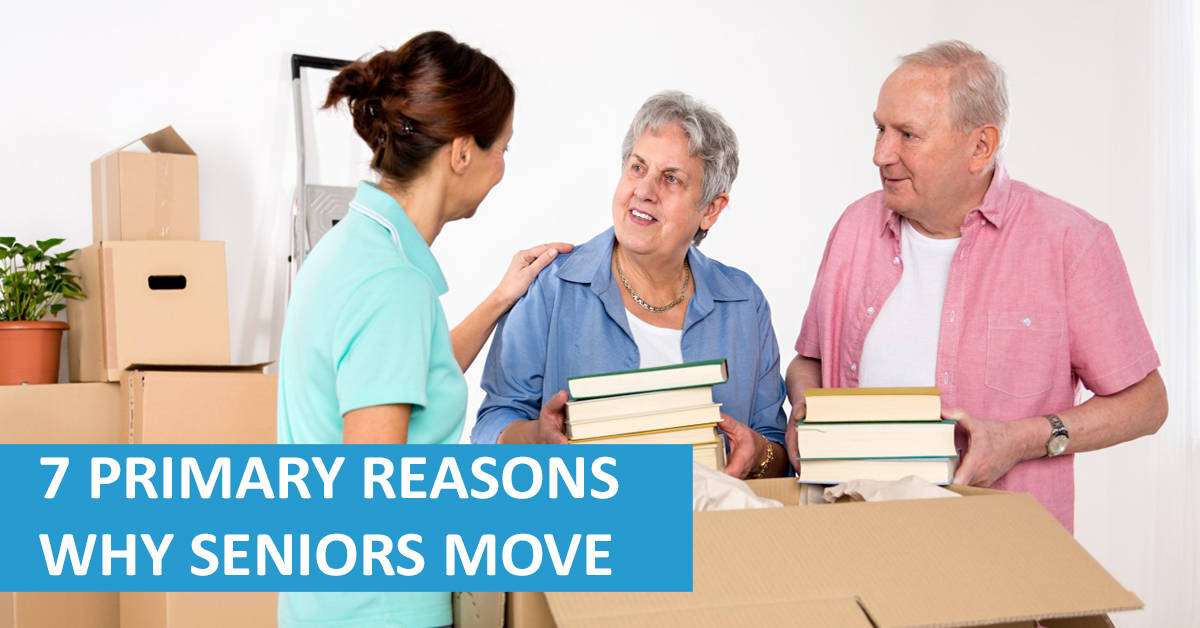 63% of people between 54 to 93 years old downsize because of health reasons. 32% in the same category choose to downsize to save money or stay close to a family member. If you need to downsize for any of these reasons but are unsure how to go about it, contact us and we will give you a hand to make the whole process easier for you.
"Downsizing" means moving into a smaller and more manageable home. However, the process can mean different things to different people. Homeowners who cut back on unnecessary space do it for a variety of reasons.
While some people seek a smaller home for retirement, others prefer downsizing a house to save money to travel.
Empty nesters may consider downsizing from house to apartment to live closer to their children and grandkids. Senior homeowners, especially those with declining mobility, may find it increasingly difficult to navigate a larger home (especially one with stairs or with lots of yard work).
The following image is from a study from the National Association of Realtors showing the most common reasons that people move, by age.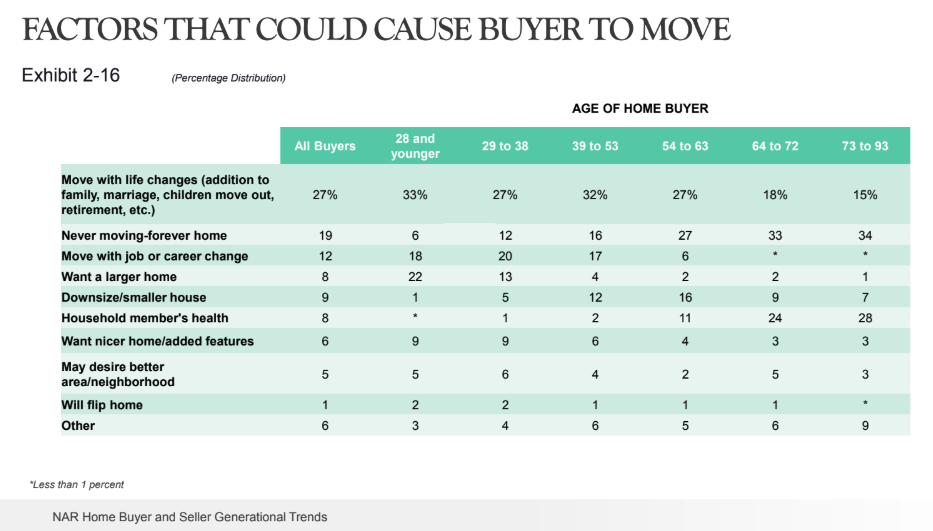 63% of people who move between the ages of 54 and 93 do so in response to a household member's health.
About 32% of individuals in that same age group intentionally downsize - mostly to save money or be closer to their family.
---
Benefits Of Downsizing Your Home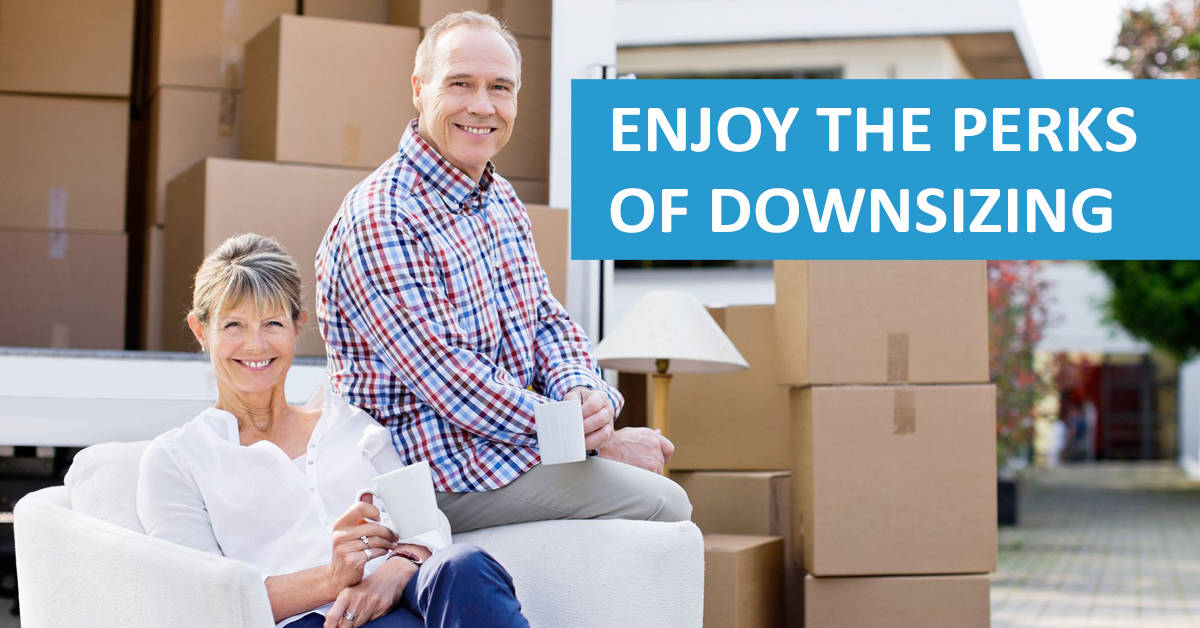 Studies show that many homeowners spend 80% of their lives in 20% of the house. The rest is wasted space! We can provide you with a list of the perfect homes that you can downsize to so that you can enjoy financial and lifestyle benefits!
Moving to a smaller home provides lifestyle benefits and financial freedoms. Seniors moving into retirement delight in this. Here are some benefits of downsizing your home as laid down by our downsizing specialist.
1. You can save more money.
Living smaller in Houston allows you to reduce mortgage or property taxes. This leads to more savings. Those who downsize to save money have more financial freedom to travel. They can also pay off debts, go back to school, or try a new hobby.
2. You'll find smaller spaces more comforting.
Larger spaces can make one feel lonelier. Smaller spaces offer a more intimate environment for bonding and small gatherings. When you buy a smaller house in Houston, you promote connections and a more fulfilling sense of family.
3. You can spend less time on maintenance and upkeep.
The larger your home is, the more care it requires. Maintaining a sizable home requires a lot of time and money. People who live in smaller homes deal with fewer areas for maintenance. This is true for those who live in newer homes.
Those whose homes are under warranty also understand this. The same goes for those in a condo community with a homeowner's association that handles the upkeep.
4. You'll enjoy a minimalist life free of clutter.
Smaller homes promote a creative organization. You must stow away items that aren't essential for daily living, as clutter can build up fast. By downsizing and starting over, you'll enjoy a minimalist life free of clutter.
5. You'll pay smaller bills.
Downsizing means reduced utility bills. This is one of the best benefits of moving to a smaller home. Use this wiggle room in your budget to fund your retirement, invest, or pursue your personal goals.
6. You'll have money to save from the sale of your new home.
There might be a great deal of equity in homes you've owned for a long time. With profits from your new home, you can re-prioritize how you save. You can invest and enjoy more financial freedom.
You can check downtown Houston demographics before deciding on purchasing a new home.
7. You'll put more value in making memories than gathering possessions.
One of the lesser-known benefits of downsizing is the shift in your mindset. Big spaces encourage you to buy more items to make the most of the space. You'll pay more attention to collecting experiences than mindless shopping.
Spend this newfound budget to visit out-of-town friends and family. You can even consider going on vacation or pursuing a new hobby.
8. You'll profit from selling items you don't need.
Not everything you own will fit into a smaller space. Selling old possessions before moving in provides you with an extra source of income.
9. You'll live a greener life.
Now that you have a smaller space, you'll focus more on quality than quantity. You'll reduce the number of things you consume, leading to a smaller carbon footprint and a greener life.
10. You'll have more sources of income.
If you're thinking of downsizing in your 60s, it's wise to diversify your assets and not tie it all up in your property. Real estate markets may fluctuate with time. A downturn in the market can be dangerous for your financial security.
Downsizing for retirement allows you to invest in other places. Thus, you would have more sources of income.
---
Downsizing Tip 1: Get A Free Home Valuation

Houston's real estate market has done incredibly well over the past few decades. Long term homeowners may have already experienced great appreciation. To know what your home is worth, contact us for a free home valuation today.
How you price your home relative to market value dictates how fast or slow it sells, or if it ever sells at all.
After analyzing 815,494 Houston homes, our studies showed that overpricing homes is the number #1 issue that led to the largest loss in value. Overpriced homes stay longer in the market and sell lesser than the median sale price. Properties that did the worst overpriced their homes by 10% or more.
To get the most out of a sale, it's integral to underprice or overprice your home based on your property type's current absorption rates. You can also use a moving calculator to factor in moving costs and senior moving assistance. Read our 9 Houston Home Selling Mistakes to Avoid for more information.
An experienced Houston real estate agent can help you determine your home's worth and show you options for cutting costs on your new home. Contact Paige Martin at paige@houstonproperties.com for a free report of your home's value.
---
Downsizing Tip 2: Consider The Tradeoffs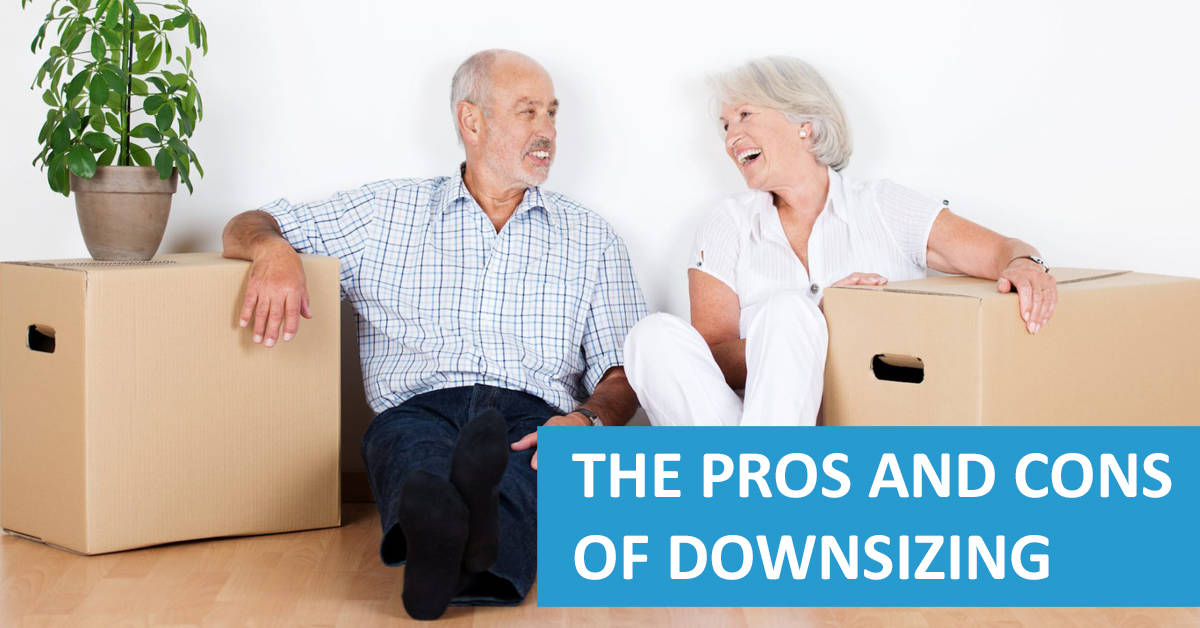 Downsizing has its pros and cons. It is always best to weigh your options before you make a move. Get in touch with experts at The Houston Properties Team so that we can help you understand and evaluate your alternatives.
Downsizing gives you financial benefits and lifestyle perks. Yet, moving to a smaller space has its own drawbacks too. Before taking the plunge, note the pros and cons of downsizing your home.
1. You might entertain less.
Before downsizing, consider how a smaller home can impact your social life. A smaller space grants fewer rooms to host parties and gatherings. Guests and relatives who stay the night for vacations may need to consider other options.
2. You'll have less room for stuff.
If you want to downsize and declutter, you may need to reduce the number of things you own. A smaller home offers fewer storage options. Learn how to be strategic in storing and displaying items.
You may now digitize items such as books, photographs, movies, and music. Reduce clutter. Make use of thumb drives, mobile phones, digital picture frames, and tablet devices.
3. You must deal with the emotional aspect of moving.
Many of our clients avoid downsizing because of the emotional attachment to an old home. Moving from a home where you raised your children can be challenging.
The thought of leaving behind memories can be difficult. Transition easier by making concessions when going through your most sentimental possessions.
4. You may find a smaller home to be discomforting.
Smaller spaces are cozier, but they also feel more cramped. This is especially true for homeowners moving from more spacious abodes. Transition easier. Choose homes with high ceilings for more breathing room. Opt for abodes with abundant windows and skylights.
Natural light can help make small spaces appear larger. You may also get creative with organizing to make the most out of your limited space. Check out how to deal with your furniture and belongings right here.
5. You must consider the costs.
Moving can be very costly. Downsizing can deal with a sizable financial blow, especially with costs you don't expect. Consider all potential fees associated with downsizing through a home downsizing calculator. Factor in closing costs, moving expenses, agent fees, furnishings, repairs, and taxes.
6. You must adapt to a new neighborhood.
Moving to a new place means getting accustomed to its squeaks and creaks. You'll have new neighbors, and places to eat, shop, and worship. You may also need to find new health care providers.
7. You must consider the stress of moving.
Downsizing requires letting go of belongings to make the most of a smaller space. This makes moving an intimidating process. Some of your items have strong sentimental value and it may be difficult to decide what to keep. When paring down your belongings, focus on the benefits of living a minimalist life.
Think of less clutter, a more intimate space, and less maintenance. Moving can be a grueling process. Consider hiring professional packers and movers to make your move easier.
8. The loss of prestige may bother you.
There may be a loss of prestige associated with downsizing. Small homes do not project an image of success. This is a deal-breaker for people who value how others perceive them.
9. You must adjust your lifestyle.
Moving to a smaller home requires concessions. This would include big lifestyle adjustments. A new location forces you to change the way you shop and entertain. It can even affect how you accumulate possessions. You'll also be a part of new social circles.
---
Downsizing Tip 3: Buy First? Or Sell First?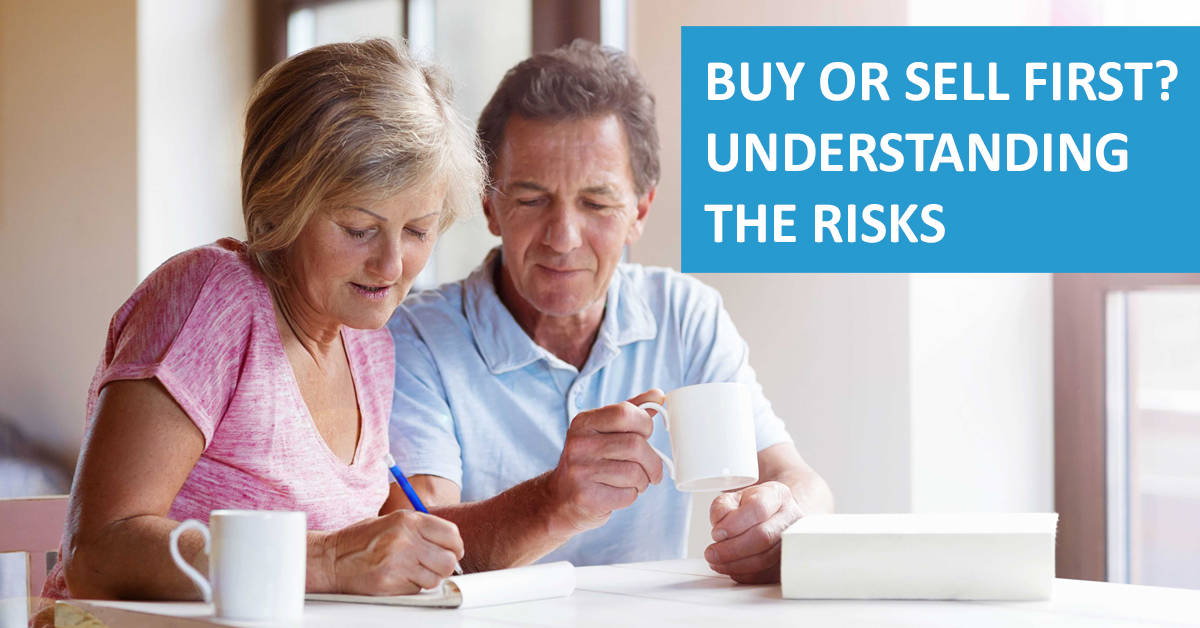 Whether you buy or sell first depends on the current market and your unique situation. Both options come with an element of risk. Our experience taught us to make the proper assessment out of the overall scenario every homeowner is in. Contact us to help you make the most viable decision.
It's conventional wisdom to sell your home first before buying a new one. The risk of owning two properties when downsizing brings up several financial ramifications. However, there are a few instances when buying first before selling your current house makes sense. The list below will answer your question, "Should I downsize my home and pay off mortgage?"
1. When buyers dominate the market.
When inventory is low and buyers are aplenty, homes usually sell within just a few days of hitting the market. Here, the risk of buying first is low. Know, however, that few sellers accept contingent offers in this kind of market.
Now is a great time to sell your home as Houston is still in a buyers' market. Tips to sell your Houston home for the most money.
2. The deal is too good to pass up.
Sometimes, a home may enter the market with a deal that is too good to ignore. When sellers are motivated to sell, it's wise to secure an offer before anyone else. The money you make on the offer might be worth making double payments until your current home sells.
3. You're eyeing your dream home.
For some buyers, emotions come first. When money is no object, buying first and selling second on a house they've fantasized about for so long makes sense.
4. You're remodeling your new or old home.
No one wants to live in a construction zone. If you plan on remodeling your old or new home, this strategy gives you a place to stay while one of your houses gets renovated. Fixing a house you own also boosts its market value.
5. You can only move once.
Homeowners may have to find temporary storage and housing if they sell their homes first. After purchasing the new home, they would have to move again. Moving twice can be costly and inconvenient.
---
Downsizing Tip 4: Downsize and Declutter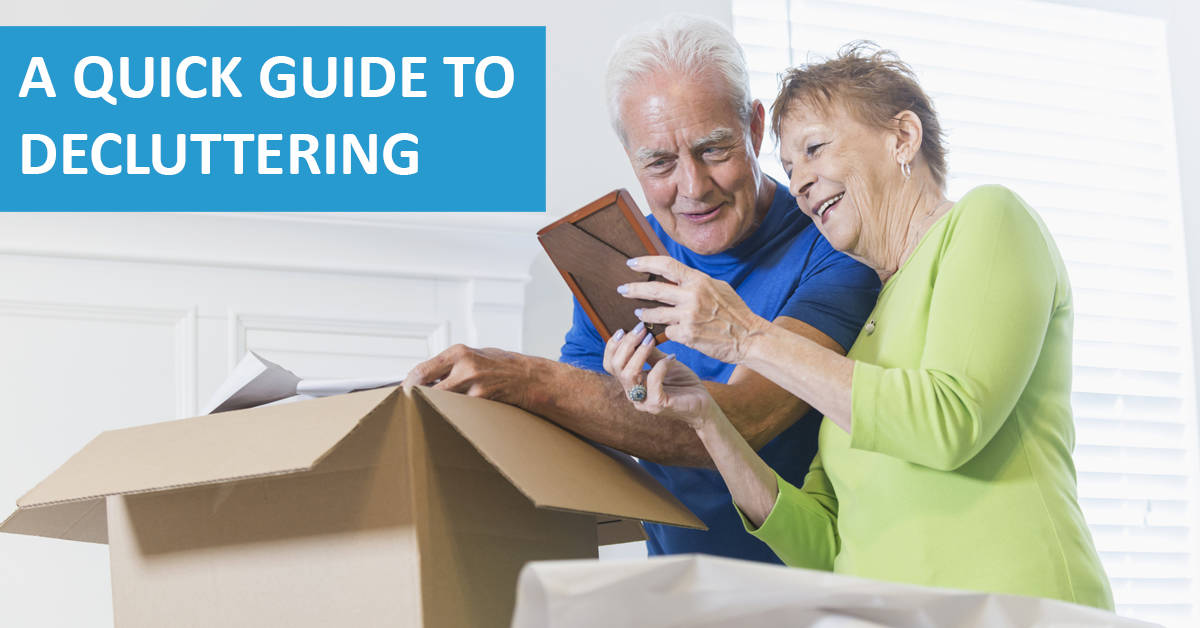 A study revealed that Americans spend $1.2 trillion on stuff they don't need. Living the minimalist way also means enjoying long-term savings. Here is a short guide on how to declutter effectively.
In our experience, getting rid of the excess is the hardest task for people who downsize. Purging possessions is a deeply emotional process, and we understand the psychology behind it.
Here is your downsizing home checklist to help you let go of your belongings and make the best use of a smaller space.
1. Do the Math
Measure your furniture to make sure it fits your new space. If you're cutting your space from 3,000 square feet to 1,500, you will most likely need to cut your belongings by half. Get a floor plan of your new space and make cutouts of furniture to arrange in the sketch.
2. Separate Wants from Needs
Go through your belongings and make a list of what to throw out, donate, sell, or keep. Check decluttering tips. Begin with the easiest places, such as your garage, basement, and kids' bedrooms before moving on to more challenging spaces. This desensitizes you to the downsizing process, allowing you to let go of sentimental things more easily.
3. Assess your Storage Areas
Before selling, donating, or giving away possessions, assess and plan your storage first. It's wise to fill up your new storage spaces with items you've already added to your "need" list. You may then pare down even further if need be. This also lets you know if you're purging more than what you're supposed to.
4. Use Technology
It may be hard for empty nesters to know what to purge from their children's items, especially when their kids are absent. Use Skype or Facetime to walk your family members through your house, applying colored stickers to what they need or want.
5. Eliminate Duplicates
Go through your belongings and find out similar items so you can keep only your favorites. Make a mental note of how many guests you plan to have over and reduce glasses or silverware accordingly.
6. Follow the One Year Rule
If you haven't used an item for a year or more, let it go. Chances are, you won't be using them in the following year. Sentimental or high-value items are an exception to this rule.
7. Re-Home Items
Some items that hold sentimental value take up lots of space (e.g. dolls, baseball cards, collections). If you're not keen on letting them go, consider giving them away to relatives who would benefit more from them. There's comfort in knowing they're not absolutely gone, but just around.
8. Digitize
Some prudent downsizing home ideas include freeing up more space by digitizing photos, videos, CDs, cassettes, DVDs, and important documents. You may upload these to a cloud or hard drive for later viewing.
---
Downsizing Tip 5: Home Calculator And Budget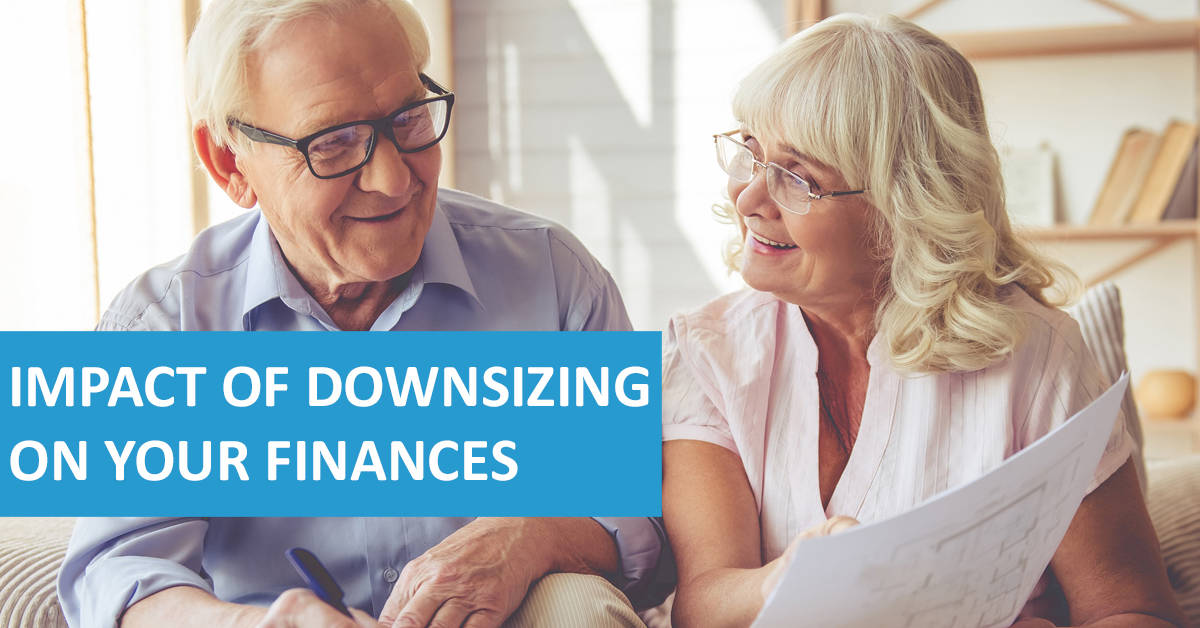 Do not be misled. We have the figures that prove how a small living space becomes a huge expense without you realizing it. Take a look at the surprise curveballs that can unknowingly take a chunk out of the savings you expect.
A smaller home is typically cheaper, but there are surprise curveballs that can eat away from your expected savings.
Before making the move, it is vital to consider the impact downsizing will have on your finances. Here are some factors to consider when moving and purchasing your new home.
1. The Real Value of Your Home
In our experience, most people who downsize overestimate their home's worth, derailing their initial goal to save in the long run. We know of homeowners who use their neighbor's home sale as benchmarks for appraising their home value.
This is wrong for three reasons: your home may differ in qualities buyers may value, you don't know how much they netted from the deal, and finally, the real estate market condition may have changed.
2. The Real Cost of Your New Home
Research recent sales prices to determine what you'll most likely dole out for the home you plan to purchase but beware of costly add-ons that could bump up the estimates. A two-bedroom condo could easily equal the price of a four-bedroom house, especially if you're looking for upscale amenities.
3. Tax Implications
Unless you make a big profit on your home sale, you may not be subject to income tax on profit. IRS rules state that couples can exclude up to $500,000 in gains, while singles, $250,000, from their taxable income. These rules also factor in how long you've lived in and owned your home.
Even without an income tax, there are other tax considerations to consider before moving. High property taxes can be an issue for retirees moving into popular retirement destinations, while locations with low property taxes typically charge higher sales or income taxes.
Make a study of your current income and property tax vs. where you plan to move, paying close attention to special breaks for homeowners that have reached a certain age. Align your retirement budget with your new tax situation to see whether it reduces your tax bill or adds to your overall burden.
4. Home Updates
You are most likely pressed to make improvements to your home for you to sell it at the desired price. Older homes with poor maintenance and dated decor may be pricey to update before selling. The 2018 national average for a mid-room bathroom remodel costs around $19,134. A mid-range kitchen remodel costs around $63,829. (2)
5. Moving Costs
A local move may cost you around $800 to $2,000 for a four-bedroom house. For long-distance moves, moving fees may cost up to $1,000 a room. (3) Extra costs to consider are packing supplies and transport of bulky or expensive items.
6. Storage Costs
Sometimes, you may have excess items that you're not ready to let go of, even if you're lacking space to keep them in your new house. Self-storage companies typically charge $75 to $200 a month, but this fee varies depending on location. (4) Renting climate-controlled units may be more expensive.
7. Closing Costs
Consider recording fees, legal fees, title insurance, real estate commissions, and other miscellaneous charges that come with buying and selling a house.
8. Different Costs of Living
Moving to a new state may raise the cost of living. Even if you pay lower income and property taxes, you may pay more to travel just to visit your family. Consider other factors like HOA dues, auto insurance rates, and Social Security taxes.
9. Consider Renting
A downsizing strategy may involve selling your house and renting another one. Compare the costs of owning (property taxes, repairs, and maintenance) vs. renting (predictable cost and flexibility) from a non-financial and financial perspective to determine what works for you.
---
Downsizing Tip 6: Seek Help From A Proven Realtor

As the #1 boutique team in Houston, we know how to provide tailor-made solutions for your unique situation. With over $500 Million in Houston residential home sales, we know we have a unique advantage -- we care more.
Emotions run higher during downsizing compared to other types of real estate transactions. We understand how challenging it could be to let go of a property your children grew up in or part with sentimental belongings. Our agents practice next-level empathy and patience when dealing with people who downsize.
We've closed over $500M real estate sales in the last few years - people come to us because we know what we're doing. We are among the most successful and awarded real estate groups in Houston and here's how we can help.
We can help with providing market appraisals before you look at properties.

We have agents living in areas with great downsizing options, and we can direct you to the property that's best suited for your lifestyle. We understand the importance of a good location for older people who downsize who need to think about their future health needs.

Distance to shopping, healthcare, family members, and social connections are top concerns when vetting relocation properties.

We can help draw timelines with a clear plan, tasks, and dates before selling your house.

We work with a network of professionals who can assist you in downsizing-related issues including styling, rubbish removal, sale of unwanted items, photography, and preparation of marketing materials.

We have the best financial advisers who can help you with purchase affordability and long-term savings.
---
Downsizing Tip 7: Consider a Home Equity Line of Credit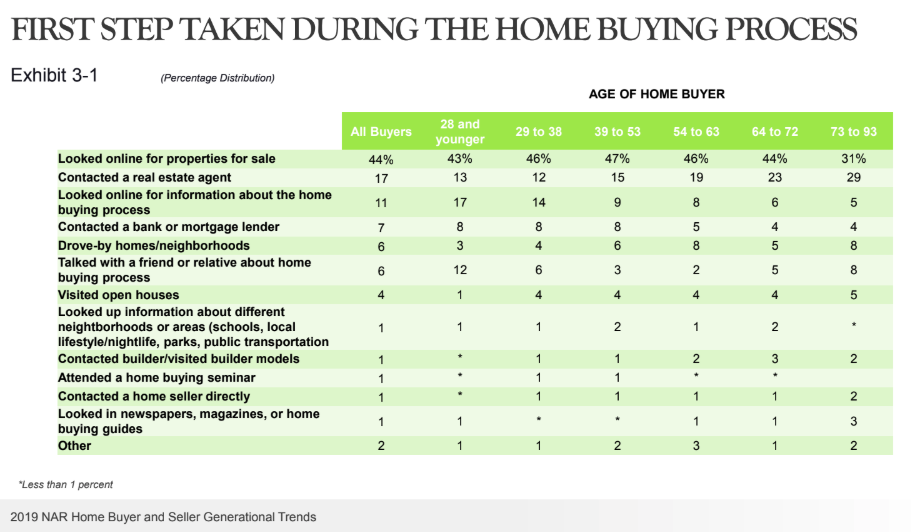 If your primary concern is your financial stream, we have great lenders and banking resources who can help you explore the best financing options. Just get in touch with one of our realtors and we can help you find the most feasible financing option.
Downsizing is a straightforward process for as long as you work with the right realtor. About one-third of people over 64 starts this process by first talking with a Realtor.
Some retirees have limited cash for a down payment on a smaller house. One alternative is to sell first before buying - but this could create a complex move situation.
Some people who have their current home mortgage paid off can use home equity to simplify the home buying process.
By exploring a home equity line of credit for a down payment (or cash purchase - depending on where you're moving), you may have the time you need to find a smaller home with great amenities.
---
Downsizing To A Houston Condo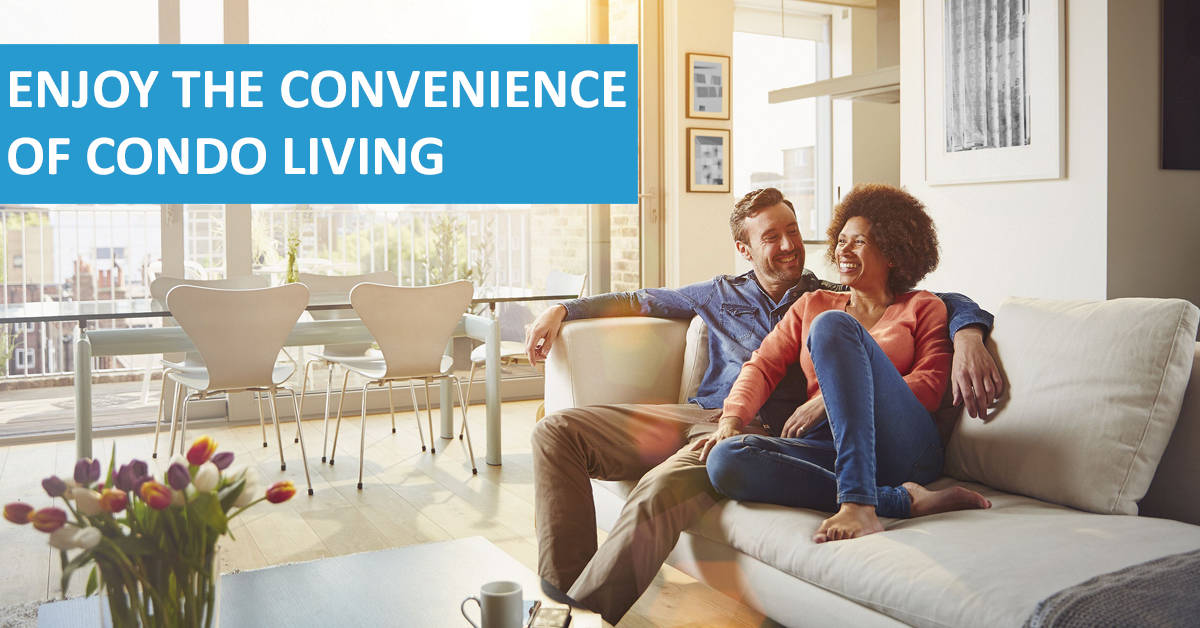 Condo living offers three conveniences for people who downsize: convenience, comfort, and security. We have a range of condos that might just fit your intended lifestyle. Please don't hesitate to contact us and we would be happy to sit down with you and discuss your options.
Condo living offers convenience that you may not find in single-family houses or apartments. These perks are highly attractive to seniors, empty-nesters, and families aiming to cut back on square footage. Attractive as it may seem, downsizing to a condo has its fair share of drawbacks and benefits. Know these factors before making the switch.
Pros of Downsizing to a Condo
1. Less maintenance
Frequent travelers who are usually away from their homes will enjoy less maintenance. There's no need to mow the lawn, tend to your garden, or clean your driveway.
2. Fewer chores
Downsizing from house to condo means working less to keep rooms clean and organized. With fewer chores, you'll have more time to spend on things that enrich your life.
3. A variety of amenities
Condo communities vary in the luxuries they offer, but chances are great that you'll be able to enjoy a wealth of amenities such as pools, gyms, tennis courts, and community rooms.
4. A stronger sense of community
As opposed to a typical neighborhood, a condo puts you in close quarters with other people. Living intimately builds a stronger sense of companionship and camaraderie. Condo owners often end up becoming close friends with their neighbors.
5. Better security
Condos may provide better security than a freehold home. Some buildings offer entrances manned by a doorman. You may also feel safer with neighbors living on either side.
6. Better location
Condos offer more opportunities to live where you like. You may spend more on condo fees, but you'll enjoy easier access to work, public transportation, dining, and other amenities.
Cons of Downsizing to a Condo
1. Not enough space
Moving from a house to a condo can be a challenge because of the limited space. If you're not ready to part with a lot of items, downsizing to a condo may be difficult.
Use creative storage solutions and organize your living quarters extensively. Focus only on bringing things you use daily. You can seek help if the task is overwhelming.
2. Potentially more expensive
Condos are smaller than single-family homes but they may be more expensive per square foot. Remember, you're not only paying for space, but for convenience, location, and amenities.
Downsizing your home with style but with a higher mortgage payment may thwart your goal to save. When selecting a condo, figure out your priorities and then budget accordingly.
If you're looking for beachside property, figure out your top dollar budget and explore locations with condos priced within your range. Also, remember that a condo is an investment. A real estate agent can help you find a unit with good appreciation rates.
3. HOA fees
Most condos require Home Owner's Association fees to cover expenses such as pool cleaning, lawn cutting, and other maintenance activities.
To make the most out of your HOA fees, look for condo communities with amenities you will appreciate.
4. A noisier environment
An expansive suburban neighborhood is definitely more peaceful than a condo with shared floors, ceilings, and walls.
If you're concerned with noise, select an end unit in a side-by-side building so you share only one set of walls. Otherwise, you may have to escalate your issues with rowdy neighbors to your Homeowner's Association.
5. Groceries may be a chore
Bringing in groceries may be difficult, especially if you have to lug them up flights of stairs or take multiple trips in an elevator.
Tips on Choosing the Right Condo
Follow these tips to make sure you're moving to the right condo.
Read your condo community's bylaws, regulations, and rules before making an offer.

Review your condo association's financials to make sure they are sound.

Ask the building administration about their pet policies.

Ask for a community newsletter. If the condo doesn't have one, find out why.

Go over the minutes from the last few board meetings and investigate common issues. You may also talk to current owners.

Get a copy of the condo association's insurance policy and find out exactly what it covers.

Find out if there is any litigation between the owners, management team, or developer. Pending litigation may be a sign of a badly run community.
---
Downsizing To An Active Adult Community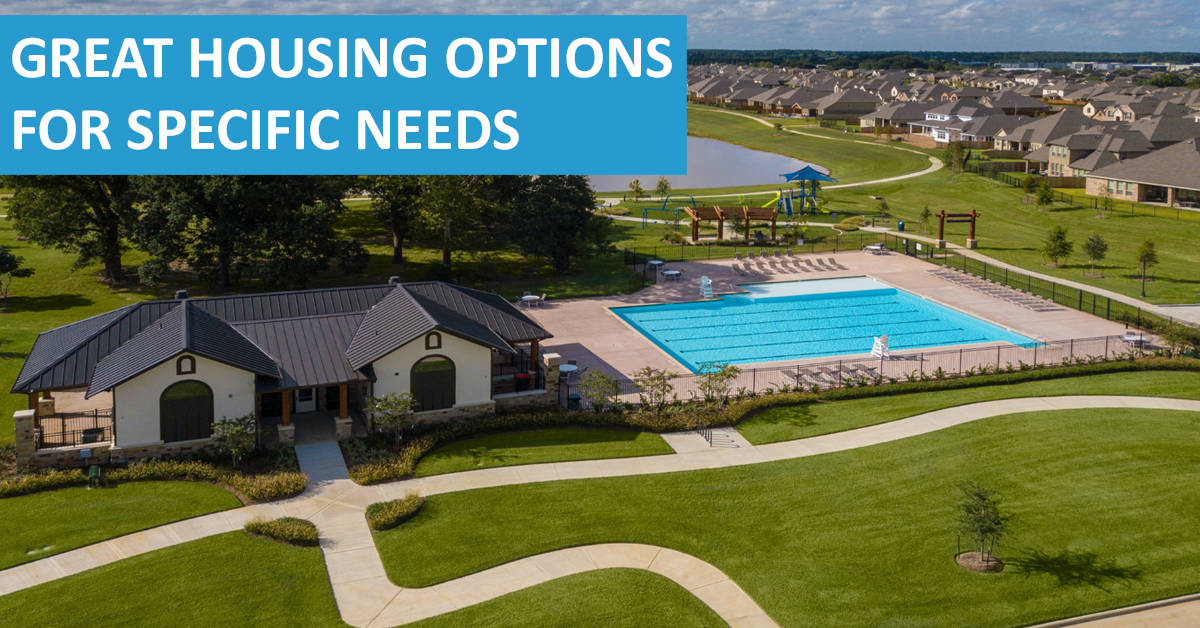 Active adult communities in Houston offer independent living, privacy, and relatively maintenance-free housing. We understand what kind of communities will make a perfect match for your lifestyle. Feel free to contact us for a custom list of homes in these communities.
Smaller homes and apartments are great options for anyone who wishes to downsize. These living spaces need not be a part of a retirement community. Older adults benefit more from housing options specifically designed to meet their needs. Here are some examples.
Age-Restricted Communities

Also referred to as "active adult" communities, they design these neighborhoods for older people typically over the age of 55 who wish to live with people their own age. These communities feature townhomes, apartments, and single-family homes connected by sidewalks. They also have tennis courts, clubhouses, and golf courses to foster an active lifestyle.

Senior Apartments

Senior apartments are typically more affordable than age-restricted communities and house residents over the age of 55. These living spaces offer the advantages of transportation, accessibility, social services, and recreational activities.

Continuing-Care Retirement Community

With nursing-level care and assisted living, continuing-care communities offer services and amenities with higher upfront costs. Residents often begin with an independent-living level and then move to nursing-level care or assisted living care as they need more help.

Assisted Living Facility

These housing facilities are perfect homes for seniors or adults who can no longer live independently. Staff assists residents in personal care while offering meals, housekeeping, activities, and transportation.

Long-Term Care/Skilled Nursing Facilities

These facilities are for residents who suffer from medical conditions. Nurses, nursing assistants, and doctors care for them in these facilities.
Senior needs are unique, and so are the retirement community offerings available in Houston. For a list of the Best 55+ and Older Active Adult Communities in Houston, click here.
Get our comprehensive Checklist for Evaluating Retirement Communities by downloading our Ultimate Guide to Downsizing.
---
Downsizing For Retirement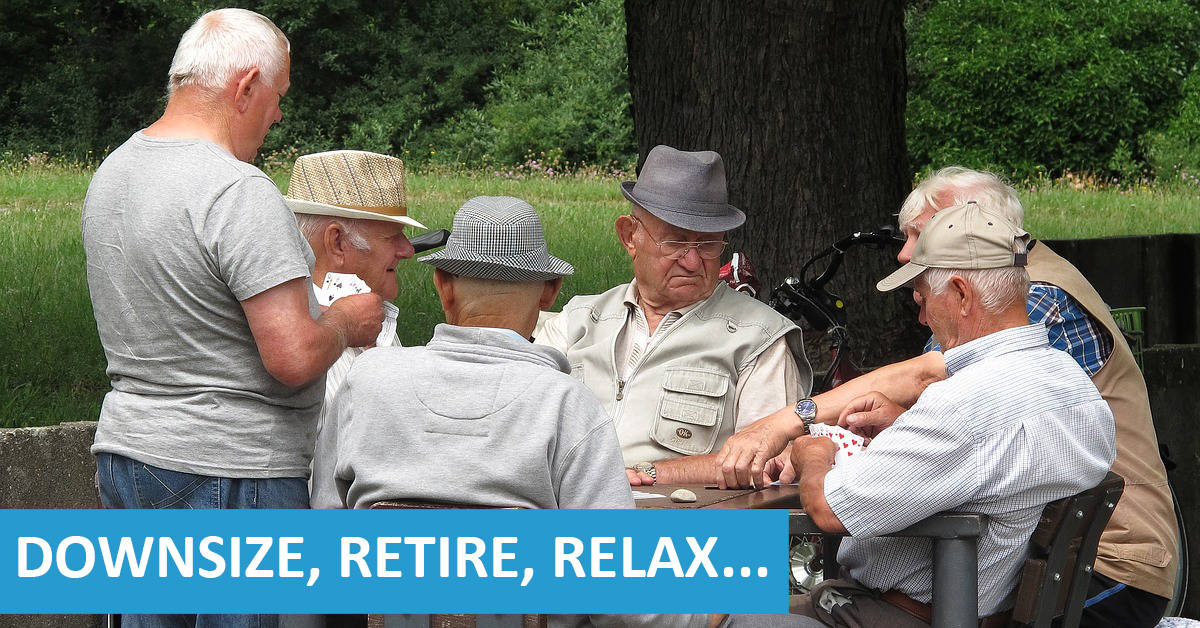 Downsizing is the solution for seniors who have not saved enough for their golden years. Let our realtors guide you as you move from your enormous house to a more suitable home.
Downsizing your home for retirement is exciting, but it is also a massive financial undertaking. Moving to a smaller house can be a great strategy, especially for older homeowners who have not saved enough for their senior years. Decluttering and downsizing for seniors can be easier with the help of downsizing consultants.
Here are some tips for a profitable move when you're downsizing for retirement.
1. Know Your Goals
Before deciding on downsizing home for seniors, analyze your goals. A retiree usually cuts back on square footage to meet a financial goal or make a lifestyle change.
Ask yourself, how much money are you planning to release from equity? How much are you aiming to save each month on mortgage payments? Are you moving closer to friends or family? Are you looking for a place closer to healthcare and senior services?
Focus on these goals at every stage of your relocation.
2. Know When to Downsize
Consider interest rates, housing values, the condition of the real estate market, and your lifestyle goals before deciding to live smaller.
If you're downsizing early in your retirement, think long-term and manage your budget wisely. Our Realtors can provide an expert perspective on whether downsizing makes sense in your unique situation.
3. Evaluate Your New Home and Location
There are lists to help you in deciding where to move. Conduct research on locations with the best medical care, best weather, the most affordable places to retire, and so on. Here's one for active adult communities.
Your type of home depends on your preferences. You may live in a smaller single-family house, a condo, an apartment, or a senior living center, among others.
4.Think About Your Happiness
Most retirees value three things: grandkids, traveling, and leisure. Think about these factors when deciding where to move.
Time with grandkids: Some seniors opt to stay in their longtime homes to have enough space for entertaining their children and grandkids. Have you considered how your new space will impact your capacity to have relatives over? Will there be enough room for everyone to visit?
Travel opportunities: Will downsizing affect your traveling budget? Is an airport located nearby? Have you considered renting out your old home to help cover your trip expenses?
Leisure opportunities: Can you still pursue your hobbies after downsizing? Are dining establishments and entertainment venues located nearby?
5. Factor in Downsizing Into Your Retirement Plan
Your property is an investment integral for achieving a secure retirement. Many homeowners have homes that are more valuable than their retirement savings.
Look at downsizing tips for seniors. Study how selling your old home and moving into a new location will impact your finances. Consider a retirement plan that allows you to model your downsizing options accordingly.
6. Spend Time In Your New Location
Spending an extended vacation in your preferred location allows you to visualize your new life. If you're not too keen on your new living situation, don't be afraid to switch plans.
7. Explore Other Alternatives
Downsizing for retirement is not the best plan for some retirees. Know that there are other ways to save money on housing.
If you're not keen on parting with your current lifestyle, consider renting out a room in your existing home. You may also consider renting out your entire home when you're abroad.
Seniors who want to stay in their existing homes and improve their finances may consider a reverse mortgage.
---
Downsizing After A Divorce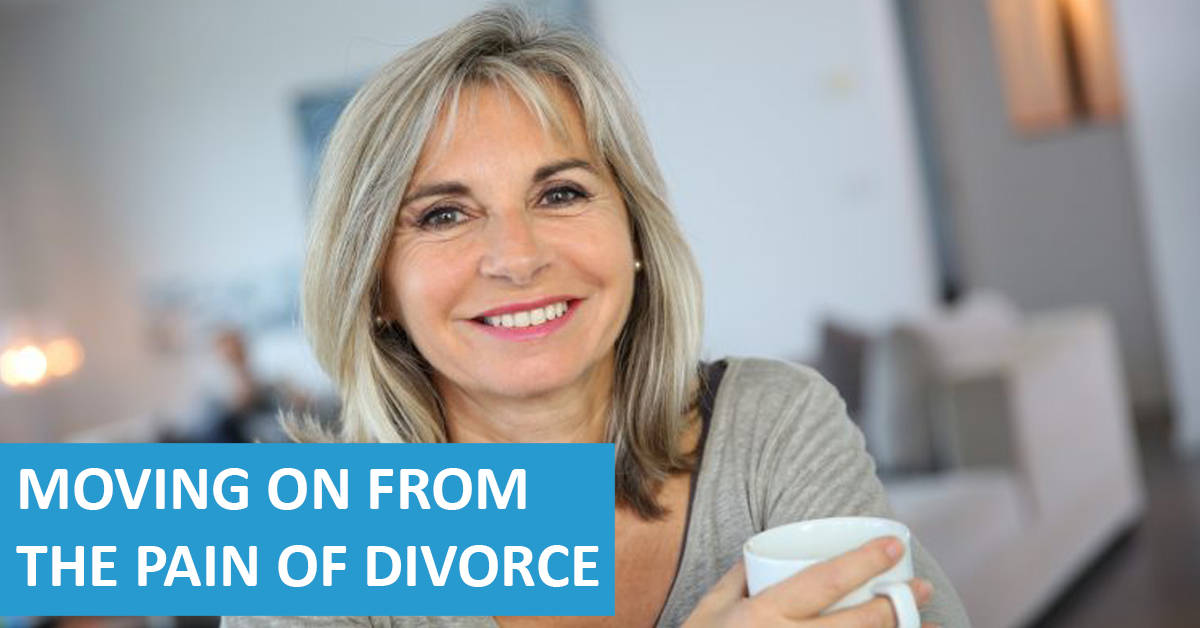 "My divorce was the hardest year of my life. I couldn't have made it without Paige and the Houston Properties Team. They were wonderful guides and really helped me make this transition." Cindy
After a divorce, you might wonder how to get rid of stuff to make your space easier to maintain. Moving to a new home will be easier if you leave sentimental things behind. Here's what to consider when you're downsizing in divorce.
1. Deal with Gifts
Spouses give presents to each other. After a divorce, leave some of those gifts behind. Let practicality instead of sentimentality reign. Bring only those which you think could be useful for you. You may feel hurt doing this, but not seeing things that will remind you of your spouse may help you truly move on.
2. Hold a Yard Sale
You and your spouse may hold a sale for items you don't want to keep. This gives you an extra budget for your next move. Otherwise, you can hold yard sales at different times for items you own.
3. Come to an Agreement
Between warring spouses, deciding who owns what can be challenging. Set a meeting with your spouse and discuss each item. Be fair about dividing your possessions so you can downsize more easily.
4. Decide Whether to Sell Your Home
Some people who downsize because of divorce sell their homes. The agreement with your spouse or with the courts will dictate the distribution of your assets. If you have a sizeable mortgage, you may receive nothing from your home's sale. Seek the help of an expert Realtor for options.
5. Know What Else You're Losing
Downsizing after a divorce involves more than just letting go of your house and possessions. You may also pare down on luxuries, lifestyle, and friends. Consider the stress involved in moving to a new place. Be prepared to find new options for healthcare, shopping, and dining.
Change can be tough, but know that a change of place can considerably help you adjust to your new life.
6. Decide if You Need to Downsize Right Away
If you can, don't start downsizing as soon as you have filed for divorce. Emotions run higher right after a breakup, which may impair your judgment.
Once you're in the right state of mind, you'll be able to focus more on what matters to you. Here, you will see the unexpected benefits of downsizing your home.
7. Consider Getting Help
A failed marriage can be emotionally and physically draining. Deciding how to sell your home and where to move next can overwhelm both parties.
Consider seeking the help of Realtors and movers who understand your unique situation. They can help sell your home, assist with staging, and guide you to your next home.
---
The Ultimate Home Downsizing Checklist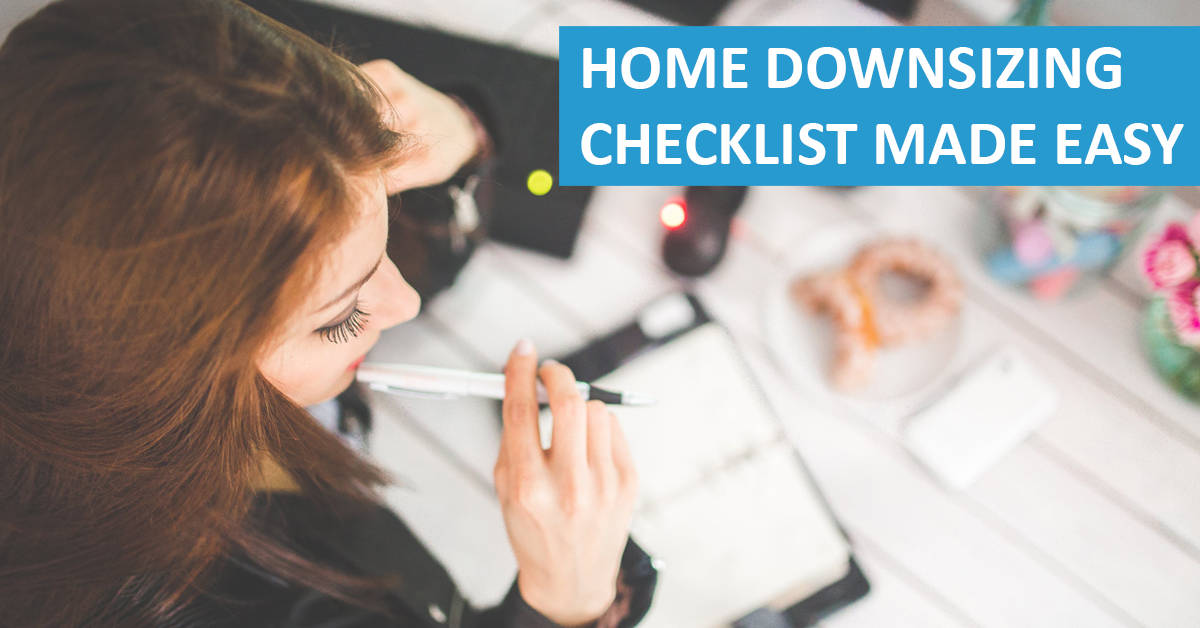 Downsizing can be stressful without proper planning. The Houston Properties Team can guide you every step of the sometimes overwhelming downsizing process. We're here to help and we are happy to be of assistance to you, your spouse and your family.
6 MONTHS BEFORE A MOVE
PREPARE EARLY
Toss or giveaway items such as outdated medications, outdated food, clothes, old canceled checks, and extraneous household items that take up space.

Ask a tax person or accountant which records you need to keep.

Research moving companies.

Ask your children to claim their keepsakes such as CDs, posters, school projects, or old sports trophies.
---
ASSESS YOUR ADULT COMMUNITY
Do you feel comfortable with the location?

Does the community offer an apartment or cottage that appeals to you?

What is the travel time to airports, theaters, restaurants, etc?

Is the community accredited?

What levels of service does the community have?

Are services available if you need short-stay rehabilitation?

Are there transportation services? What are the fees?

Once your health declines, what is the process for discussing your care needs?

Do you know the results of their recent customer satisfaction survey?

Can you change your cottage or apartment?

Are the staff and residents friendly?

Does the community embrace inclusivity and cultural diversity?

Are there complimentary overnight stays that allow you to experience life in the community?

Are events in place that will provide you an opportunity to spend time with your neighbors?

What do residents say about the community?

What are their pet policies?

Is the community smoke-free?

What do their monthly fees cover?

What happens if you outlive your resources?

What are their policies related to refunds?
---
RESEARCH (2-3 MONTHS BEFORE A MOVE)
Collect estimates from moving companies. You may get a discount on some fees if you plan.

Set a final date for your move.

Make a template or floor plan for your new home. Make sure all measurements are accurate.

Draft a preliminary plan of your furniture placements.

Consider hiring a move manager or a senior relocation specialist.

Decide what to do with your pets.
---
SORT YOUR BELONGINGS (6-8 WEEKS BEFORE A MOVE)
Set up childcare or dog sitting to eliminate stress during decluttering.

Start organizing storage spaces (closets, garages, crawl spaces, attics, and basements)

Deal with sentimental items last.

Separate items for resale, donation, recycling, and trash. Use colored tags to show which group they belong to.

Begin packing items that aren't in daily use.

Consider seeking help from friends, family, or moving companies.

Keep together important documents such as wills, deeds, medical records, diplomas, passports, and birth certificates.

Select a donation center for your unwanted but useful items.

Plan a yard sale or sell your unneeded items online.
---
CHANGE YOUR ADDRESS (ONE WEEK BEFORE A MOVE)
Complete address changes for:

Credit Cards

Investment or Retirement Accounts

Voter's Registration ID

Driver's license and car registrations

Social Clubs

Bank accounts

Medicare & Social Security

Notify your insurance agents, accountant, or lawyer
---
DEAL WITH MISCELLANEOUS ITEMS
Refill prescriptions.

Cancel or change services or subscriptions.

Complete last-minute packing.

Prepare your appliances for the move.

Return items borrowed from neighbors.

Schedule shut off and turn on of utilities.
---
The Best Houston Realtor to Sell Your Home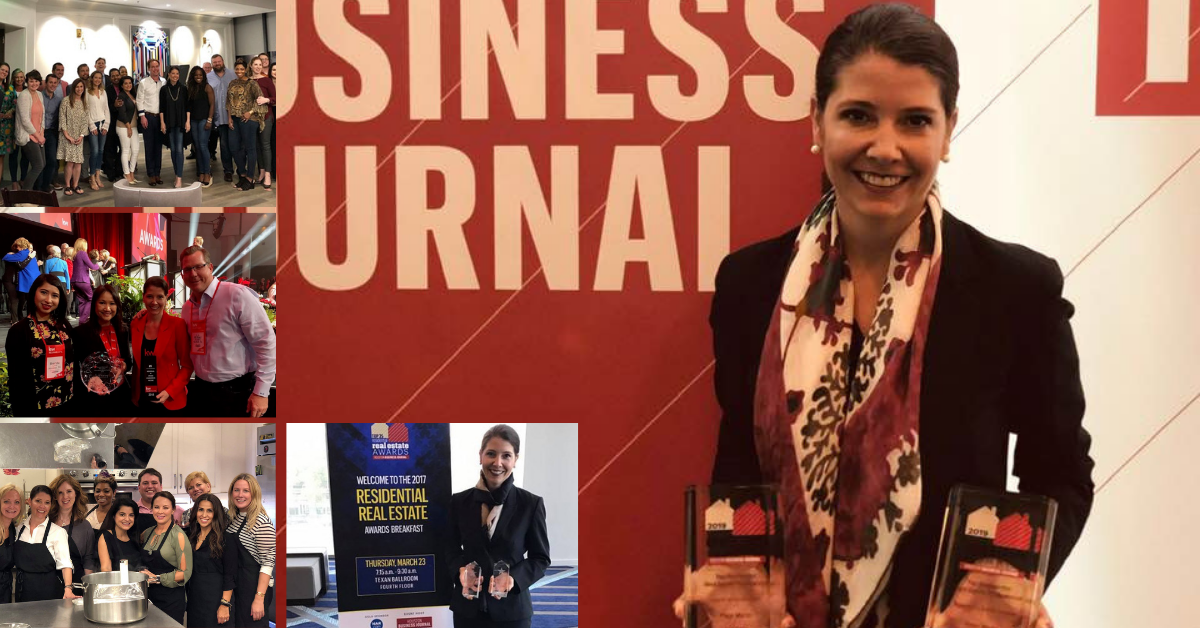 The Houston Properties Team has a well-defined structure based on the individual strengths of each member. Each member is a specialist in their role – which is why our homes sell faster and for more money than average.
Paige Martin, Broker Associate with Keller Williams Realty, and the Houston Properties Team are ranked among the top residential Realtors in the world.
They have been featured on TV and in dozens of publications including The Wall Street Journal, Fortune Magazine, Reuters, Fox News in the Morning, Money Magazine, Houston Business Journal, Houstonia, and Houston Chronicle.
Paige Martin was just ranked as the #5 agent in the world with Keller Williams, completing over $1 Billion in Houston residential real estate sales.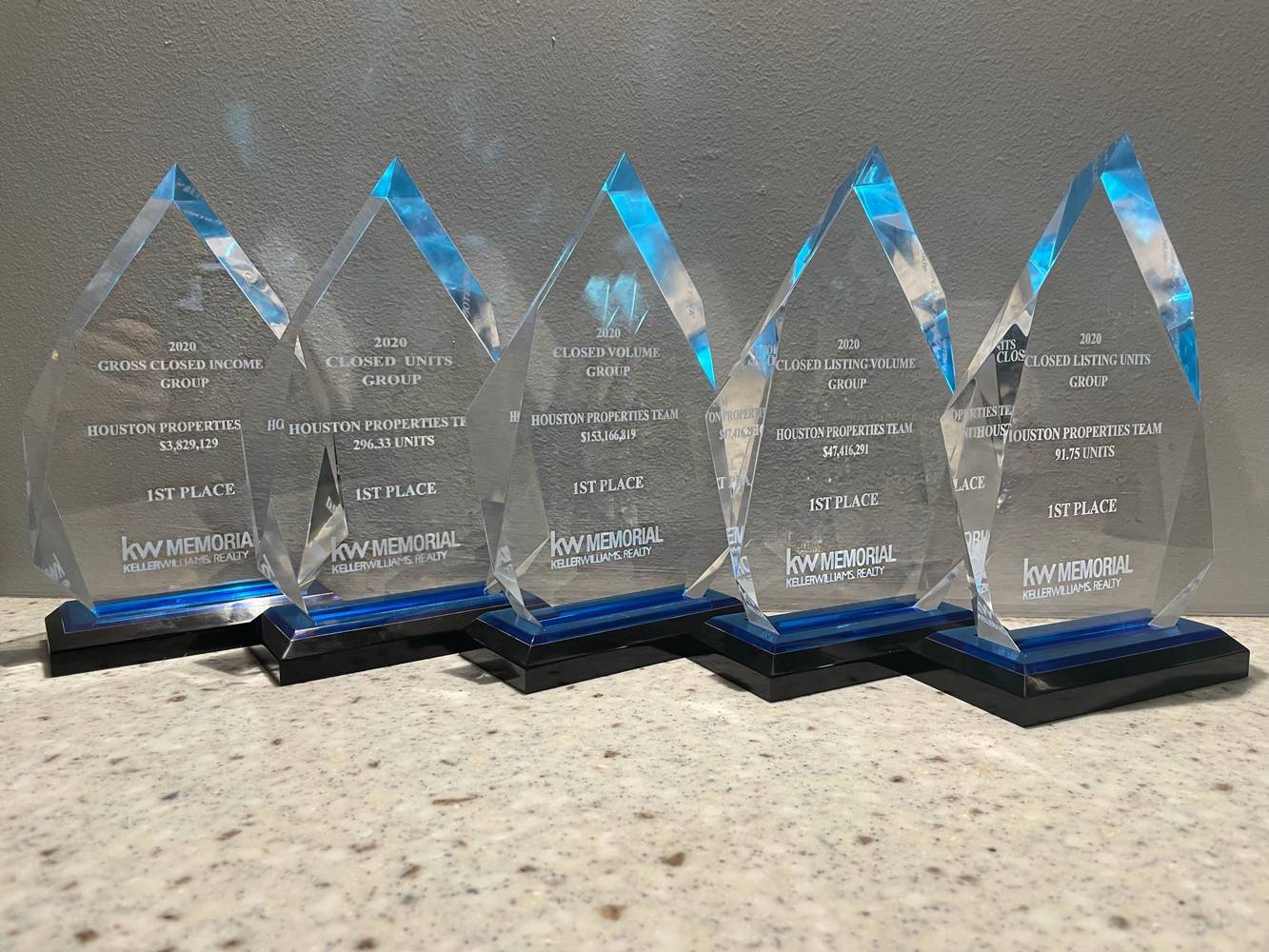 Recent awards include:
– 2022: #1 Residential Real Estate Team by Sales Volume, Houston Business Journal
– 2021: Best Real Estate Teams in America, RealTrends.com
– 2021: Top 100 Women Leaders in Real Estate of 2021
– 2021: America's Top 100 Real Estate Agents
– 2021: Top Real Estate Team (Houston Properties Team), Houston Business Journal
– 2021: Best Houston Real Estate Team, Best of Reader's Choice
– 2021: Top Real Estate Team (Houston Properties Team), Houston Business Journal
– 2021: #1 Real Estate Team, Keller Williams Memorial
– 2020: America's Best Real Estate Teams, Best of America Trends
– 2020: Best Houston Real Estate Team, Best of Reader's Choice
– 2020: Top Real Estate Team (Houston Properties Team), Houston Business Journal
– 2020: #6 Individual Agent, Keller Williams, Worldwide
– 2020: #1 Individual Agent, Keller Williams, Texas (Top Keller Williams Realtor)
– 2020: #1 Real Estate Team, Keller Williams Memorial
- 2019: Top Residential Realtors in Houston, Houston Business Journal
- 2019: America's Best Real Estate Agents, RealTrends.com
- 2019: #5 Individual Agent, KW Worldwide
- 2019: #1 Individual Agent, KW Texas
- 2018: #5 Individual Agent, Keller Williams, Worldwide
- 2018: #1 Individual Agent, Keller Williams, Texas
- 2018: #1 Individual Agent, Keller Williams, Houston
- 2018: America's Best Real Estate Agents, RealTrends.com
- 2018: Top 25 Residential Realtors in Houston, Houston Business Journal
- 2018: Texas' Most Influential Realtors
- 2017: #1 Individual Agent, Keller Williams, Texas
- 2017: #1 Individual Agent, Keller Williams, Houston
- 2017: #10 Individual Agent, Keller Williams, Worldwide
- 2017: America's Best Real Estate Agents, RealTrends.com
- 2017: Top 25 Residential Realtors in Houston, Houston Business Journal
- 2017: Texas' Most Influential Realtors
- 2016: #1 Individual Agent, Keller Williams, Texas
- 2016: #1 Individual Agent, Keller Williams, Houston
- 2016: #20 Individual Agent, Keller Williams, Worldwide
- 2016: Texas' Most Influential Realtors
- 2016: Top 25 Residential Realtors in Houston, HBJ
- 2016: Five Star Realtor, Featured in Texas Monthly
- 2016: America's Best Real Estate Agents, RealTrends.com
- 2015: #9 Individual Agent, Keller Williams, United States
- 2015: #1 Individual Agent, Keller Williams, Texas
- 2015: #1 Individual Agent, Keller Williams, Houston
- 2015: America's Best Real Estate Agents, RealTrends.com
- 2015: Top 25 Residential Realtors in Houston, HBJ
- 2015: Five Star Realtor, Texas Monthly Magazine
- 2014: America's Best Real Estate Agents, RealTrends.com
- 2014: #1 Individual Agent, Keller Williams Memorial
...in addition to over 318 additional awards.
Paige also serves a variety of non-profits, and civic and community boards. She was appointed by the mayor of Houston to be on the downtown TIRZ board.
Benefits Of Working With The Houston Properties Team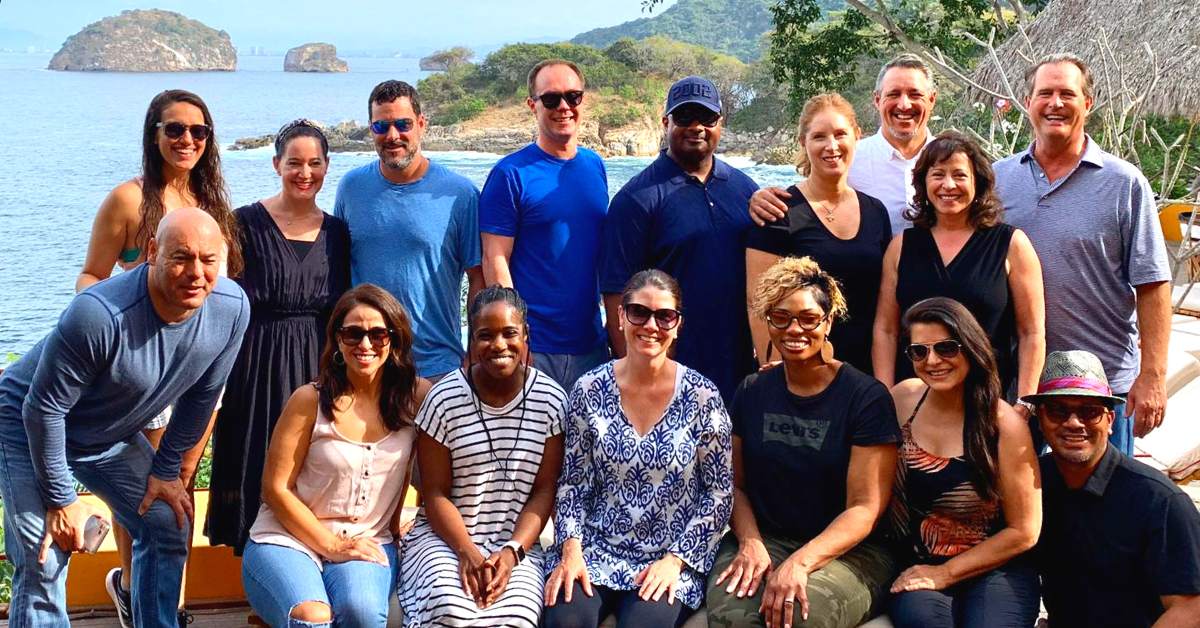 Our team, composed of distinguished and competent Houston luxury realtors, has a well-defined structure based on the individual strengths of each member.
We find the team approach as the most effective way to sell homes. We have dedicated people doing staging, marketing, social media, open houses, and showings. Each Houston Properties Team member is a specialist in their role—which is why our homes sell faster and for more money than average.
The benefits of working with a team include:
the ability to be in two or three places at one time; a member can handle showings, while another answer calls
collective time and experience of members
targeted advice and marketing of agent expert in your area
competitive advantage by simply having more resources, more ideas, and more perspectives
a "checks and balances" system; selling and buying a home in Houston is an intensely complex process
more people addressing field calls and questions from buyers and agents to facilitate a faster, successful sale
efficient multi-tasking; one agent takes care of inspections and repair work, while another agent focuses on administrative details
multiple marketing channels using members' networks
constant attention: guaranteed focus on your home and your transaction
lower risk for mistakes. Multiple moving parts increase oversights. A team approach handles these "parts" separately
flexibility in negotiation and marketing
better management of document flow
increased foot traffic through more timely and effective showing schedule coordination; and
increased sphere of influence and exposure to more potential buyers.
To meet all the award-winning members of the Houston Properties Team, please go here.
---
Best Houston Real Estate Resources
---