First Time Homebuyer? How to Buy a House in Houston.
Complete step-by-step process of buying a home in Houston.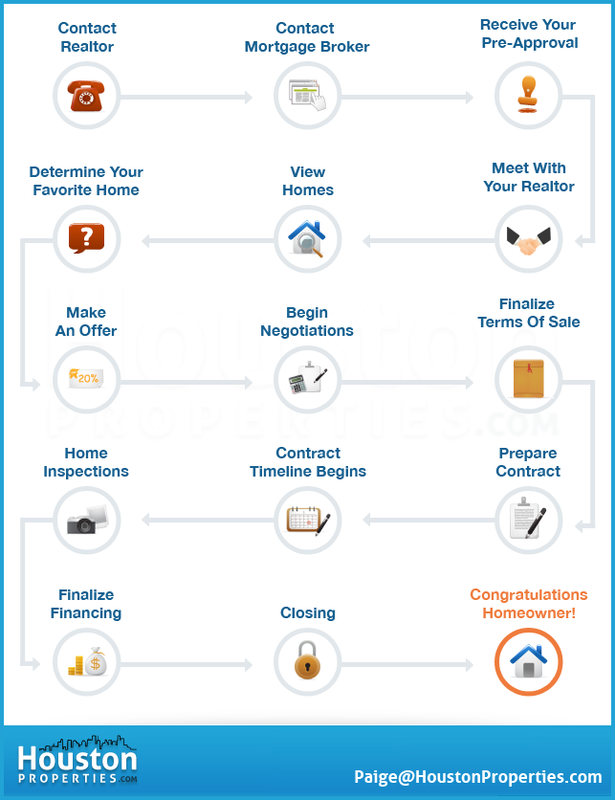 Buying a house in Houston is exciting. However, it may be challenging, especially for first-time homebuyers.
According to the Characteristics of Homebuyers and Sellers report by the National Association of Realtors (NAR), only 19% of homebuyers reported having no difficulty during the home-buying process.
Common challenges among homebuyers include finding the right property (and location) at 56%, doing all the paperwork at 20%, and understanding the process and steps at 16%.
In this feature, we have included helpful tips and created a seamless step-by-step guide to Houston's home buying process, perfect for people who dream of owning a house in Houston.
If you want to learn more about the home buying process in Houston, contact Paige Martin at Paige@HoustonProperties.com, the #1 Individual Agent with Keller Martin in Houston and ranked #9 in the United States.
---
Table of Contents
---
Find A Good Realtor

Paige Martin and the Houston Properties Team are all specialists in their roles. Once you've enlisted their help, you're actually hiring a team that runs like clockwork – they have people dedicated for each phase of the buying or selling. I was amazed at how fast my transactions were completed with the best deals possible. Thank you for removing the hassle out of my real estate experience! -Courtney Nuckols
Some homebuyers (95%) resort to the internet for information. In fact, Houston first time homebuyers look more online at 14% than repeat buyers at 7%. While the internet is a convenient information source, 86% of homebuyers opted to hire a Realtor.
Realtors give you pertinent information that may not be easily accessible online. With their experience and expertise in the field, making them your partner is a wise decision when buying a house in Houston.
DO:
Check reviews, production, rating, and credentials before hiring a realtor. It is important to know who you are working with. Research past transactions and ask for personal feedback from previous clients. You can also check client ratings from HAR.com, LinkedIn reviews, etc. for good measure.
DON'T:
Hire a realtor just because it is a relative or a friend. You don't want personal relationships to get in the way of what should be a professional transaction.
---
Find A Mortgage Broker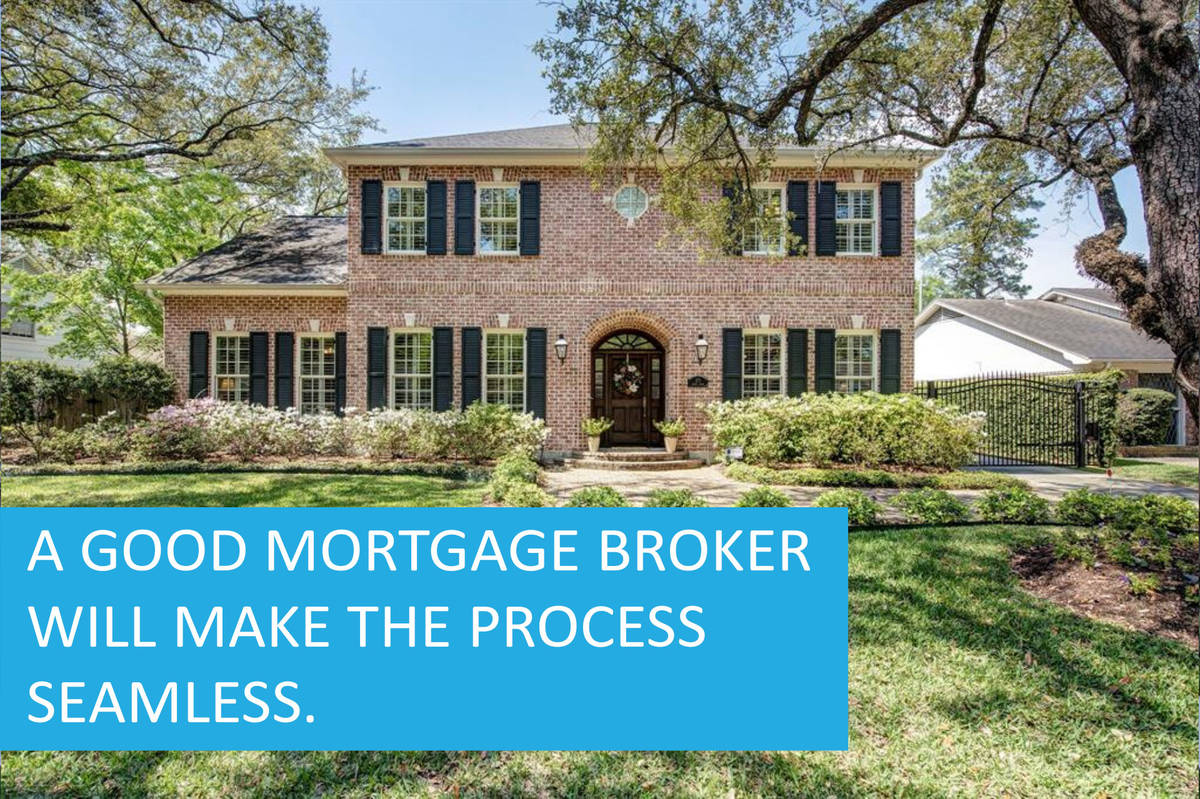 Get a mortgage broker early. They help make the process as seamless as possible.
The hassle in homebuying mostly stems from the paperwork. To avoid the delays and stress caused by this, you'll need a strong mortgage broker to make the process as seamless as possible.
DO:
Get a mortgage broker early. It is important to find mortgage brokers with a good track record of closing at the rates they quote at the beginning of the process. Some realtors may connect you with mortgage brokers that they know. Ask your realtor for a referral. Also, know the different types of mortgages and choose what type suits you best.
DON'T:
Hesitate to work with a 2nd mortgage provider whenever you feel your current broker isn't communicating enough. A broker that talks to you often shows you you're a priority. It's important that you "matter" to the mortgage provider, so they go above and beyond to work on your case.
---
Accomplish Pre-Approval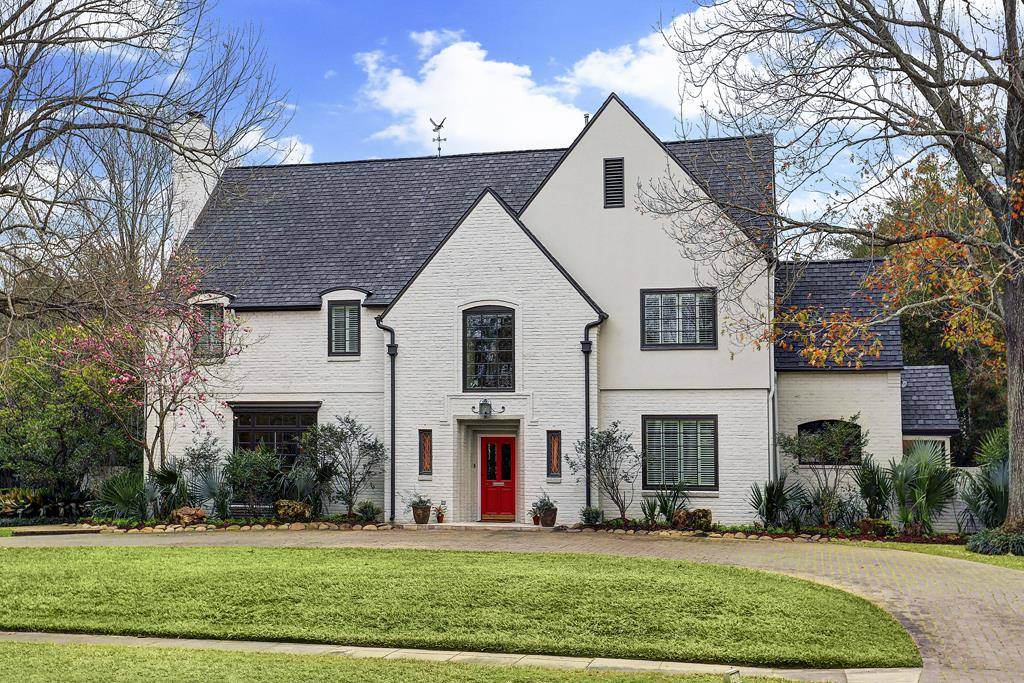 A pre-approval gives you an estimate of how much you can borrow. Getting pre-approved shows your home seller that you are a serious buyer.
A pre-approval provides you with an estimate of what you can borrow and an estimate of how much house you can afford. This allows you to plan your budget accordingly and know which properties you may buy. Getting pre-approved also shows your home seller that you are a serious buyer.
DO:
Prepare all necessary requirements for a loan pre-approval.
Some of the requirements include:
Proof of income
Proof of assets
Good Credit
Employment verification
and other documentation.
This process shouldn't take you more than a couple of hours provided that you have all the documents needed.
DON'T:
Start checking homes without a pre-approval. You're setting yourself up for a heartache especially if you happen to love a property, only to learn that you can't get loan approval for it.
---
Plan With Your Realtor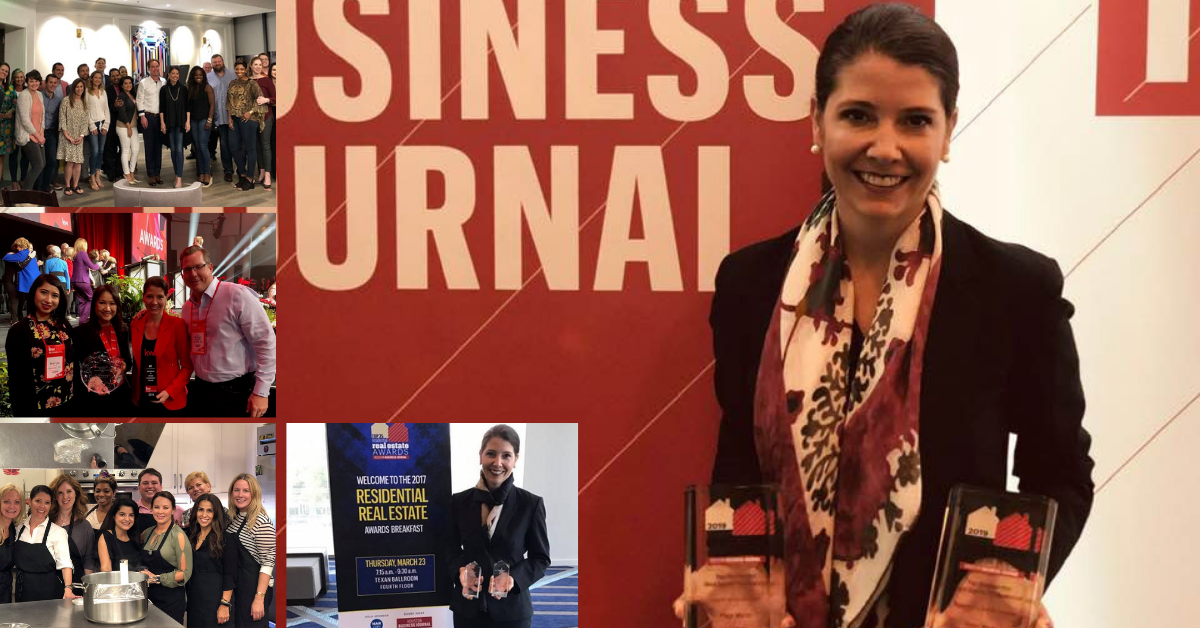 Paige helped me navigate a dynamic seller's market to successfully purchase my first home. She is an expert in Houston real estate, extremely responsive, and well regarded among her peers. She was there every step of the way, and took the time to explain the process and answer my questions. She's not afraid to give you straight answers and keep you grounded in the process, most importantly making sure I didn't overpay for the property. Paige worked until midnight to submit my bid the first day the house was on the market in a multiple offer situation. She far exceeded my expectations - I'd highly recommend her to anyone looking to buy or sell a home. -Rachel White
Meet with your Realtor and set up a plan.
You can research in advance to have an idea of what neighborhoods or properties best fit your lifestyle. Make a list of all the things you want in a house. You may get a list of neighborhoods and properties you can visit based on what you can afford, the areas you prefer, and the type of homes you want. It is best to prepare and research these things before meeting with your realtor for them to suggest the best properties for you.
DO:
Ask as many questions as possible. A good realtor should be able to answer all of your concerns. A great realtor will go even further and provide you with sales trends, market data, and real estate projections based on the neighborhoods you like, the type of properties you want, and how much you can afford.
DON'T:
Ignore the warning signs. If your Realtor shows up late, doesn't answer your calls and emails in a timely manner, and can't give you expert advice, move on to a new one. Work with realtors who are data hounds and are always prepared. You can always choose another one to ensure a great home buying experience.
---
Start Viewing Homes
Your plan will help guide you in choosing what house suits you best. It is wise to revisit them in this process.
It is time to put your plan into action.
When you view homes, always remember to review the area, get a feel for the neighborhood (and your potential neighbors!), and watch out for flaws. Weigh the pros and cons of every property that you visit. It is also wise to revisit your plan for you to have a guide in what you want in a property.
DO:
Make use of technology. View online listings, pictures, and videos of homes to get a first impression. Ask your Realtor for custom home listings based on your preferred area, price-point, and home amenities.
DON'T:
Rush with your decision. Many homebuyers fall in love with the first 2-3 homes they view, just because they're overly excited. Consider seeking second-opinion and get honest advice from your Realtor. A great Realtor will tell you what is good and what is bad.
---
Create A "Fave List"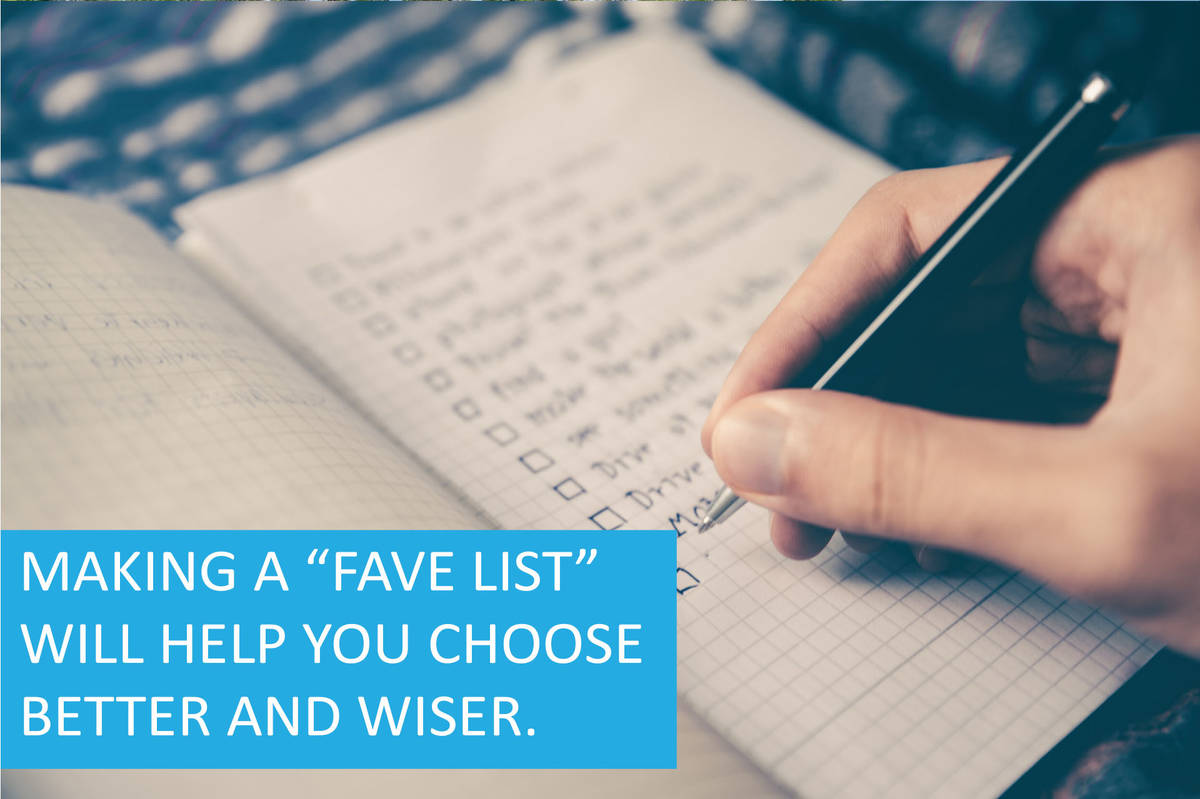 Making a "fave list" will help you organize the pros and cons of each property. Keeping one will help you decide better.
Make a "favorite" list and weigh the pros and cons of every property that you visit to know which one best suits you.
DO:
Research the area. Does it meet your wants and needs? Ask your Realtor for sales trends, market reports and appreciation history. These will be crucial information that may influence your choice.
DON'T:
Visit all of the homes in your shortlist in one tour. You might mix up one house for another. Once the home's respective pros and cons get blurry, it's time to step back.
---
Make An Offer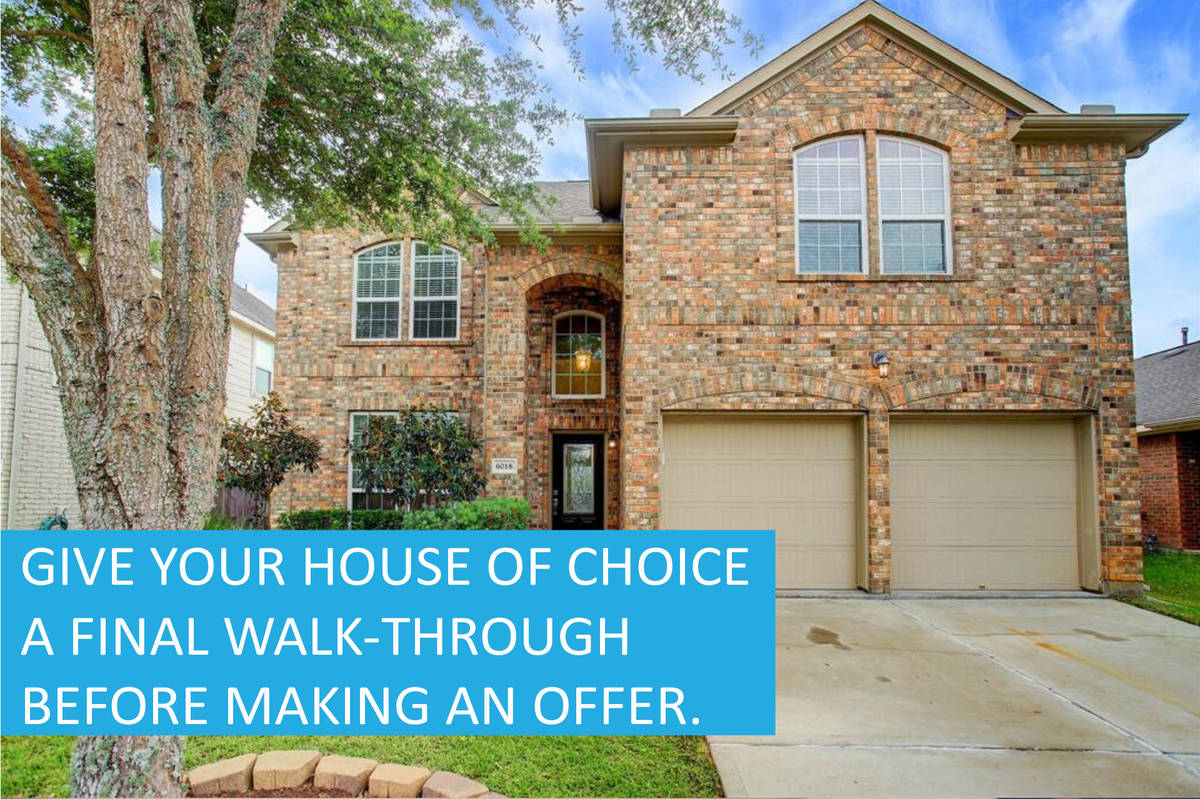 Paige Martin and her Houston Properties Team make real estate transactions a lot less complicated for her clients - they take care of everything. She went the extra mile in helping us and has been diligent in giving us reliable and intelligent recommendations. You're the best Paige and congrats on being the #1 Keller Williams agent in the entire state of Texas! -Kathryn Ruff
Once you have made a decision about your top choice, give the property a thorough walk-through, then prepare to make an offer.
Ask your Realtor for guidance on pricing based on data from recent sales trends and ask for a comparative analysis of recently sold homes. Make sure to get a realtor you can trust because they will play a huge role in this process.
DO:
Review the sales trends and data provided by your Realtor. Find a good price that meets what your seller is asking and meets what you think is a fair price.
DON'T:
Just make an offer based on gut feel and fear of missing out. When making an offer, consider moving costs and other costs on top of that.
---
Begin Negotiations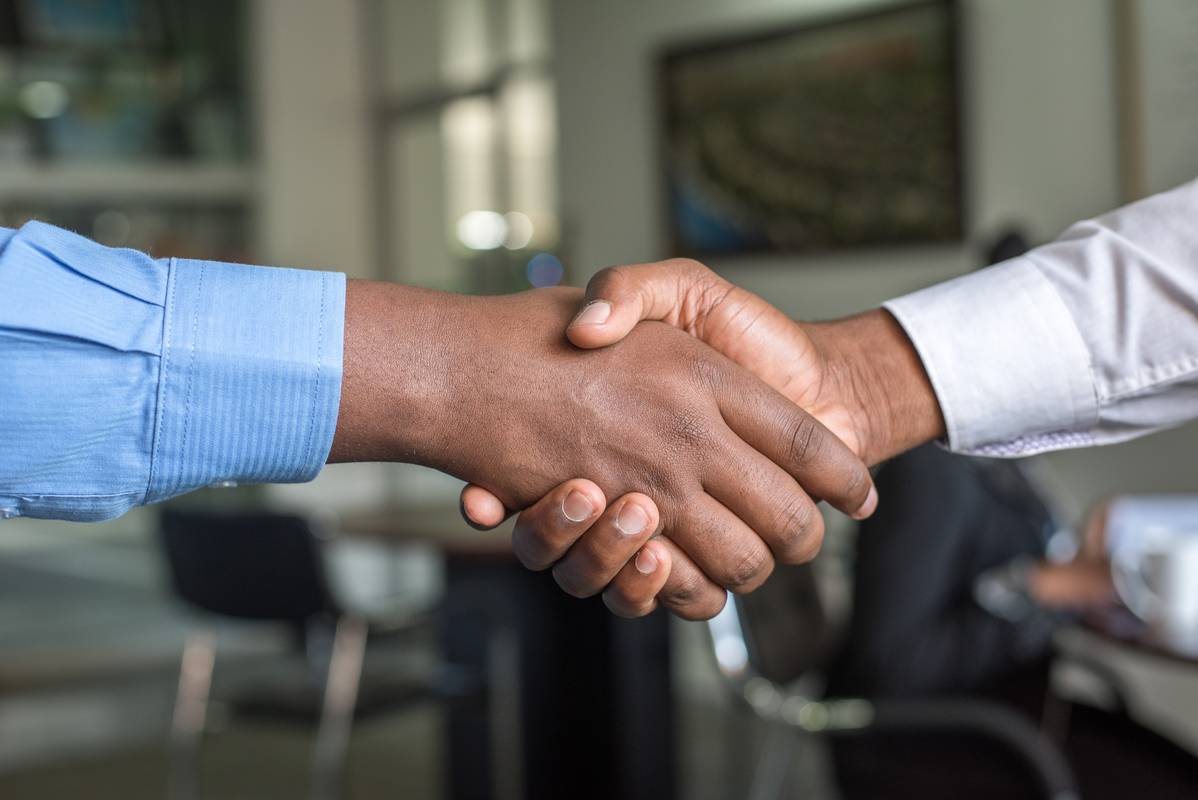 Paige Martin's professionalism and personality make her a pleasure to work with! As one of Houston's best real estate agents, Paige will win you negotiations, make transactions stress free, and take care of all your needs every step of the way! -Israel Papevies
The market often dictates how negotiations go.
DO:
Your own research. It's great if you have a good Realtor but some agents will be eager to close and give you bad advice just to seal the deal. Research to confirm if the information and advice you're getting are valid.
DON'T:
Forget that the Houston market is hyper-locale. Sales trends of neighborhoods tend to vary.
---
Finalize Terms Of Sale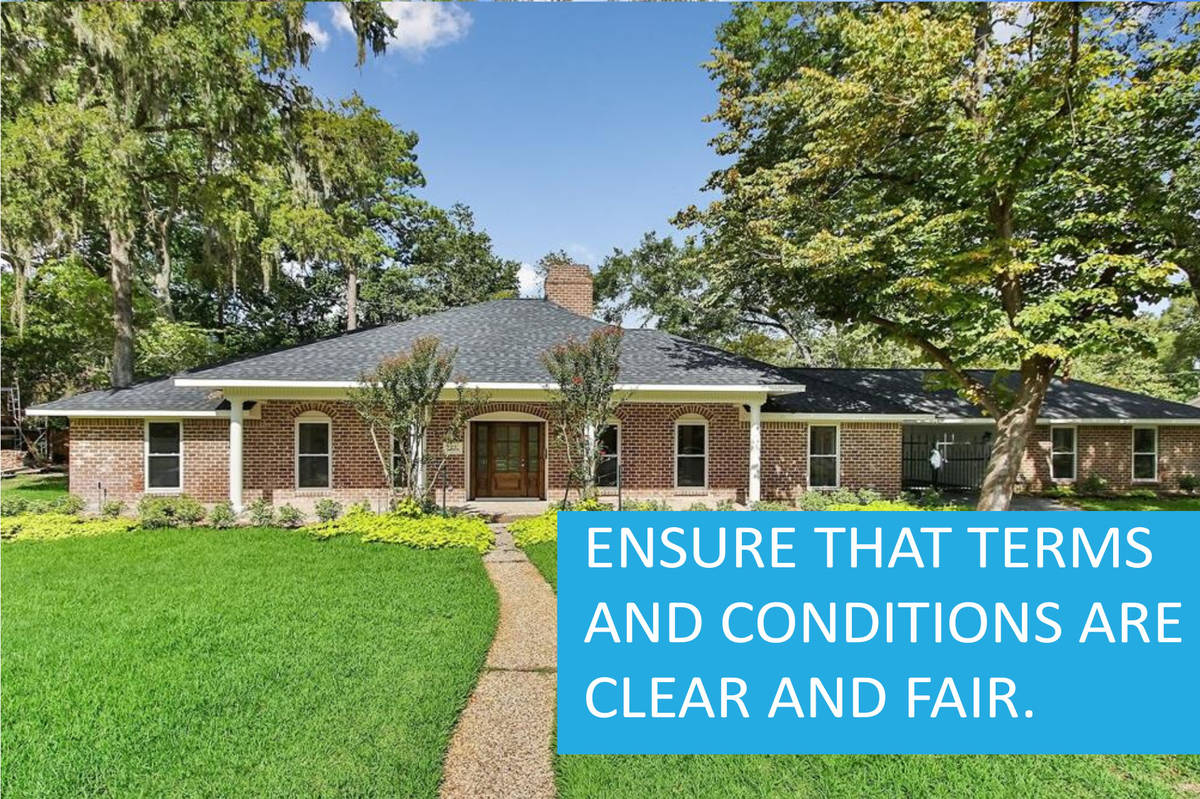 Don't hesitate to ask questions to your Realtor. Make sure to understand the terms and conditions of sale.
Depending on the market, finalizing the terms and conditions typically takes between 24-72 hours.
Items will include price, financing amounts, inspection periods, closing dates, known repairs, non-realty items.
DO:
Ensure that you understand the terms and conditions of the sale. Make sure all the terms are clear and fair. Too often homebuyers (especially first-timers) get too excited after learning their offer has been accepted, leading them to overlook other parts of the terms that might be unfair.
DON'T:
Hesitate to ask questions or to raise concerns with your Realtor. Your Realtor's job is not done after the offer is accepted. You'll want to ensure your Realtor guides you through the process and protects your interests at all times. This is why hiring a great realtor is a must in the home buying process.
---
Prepare Contract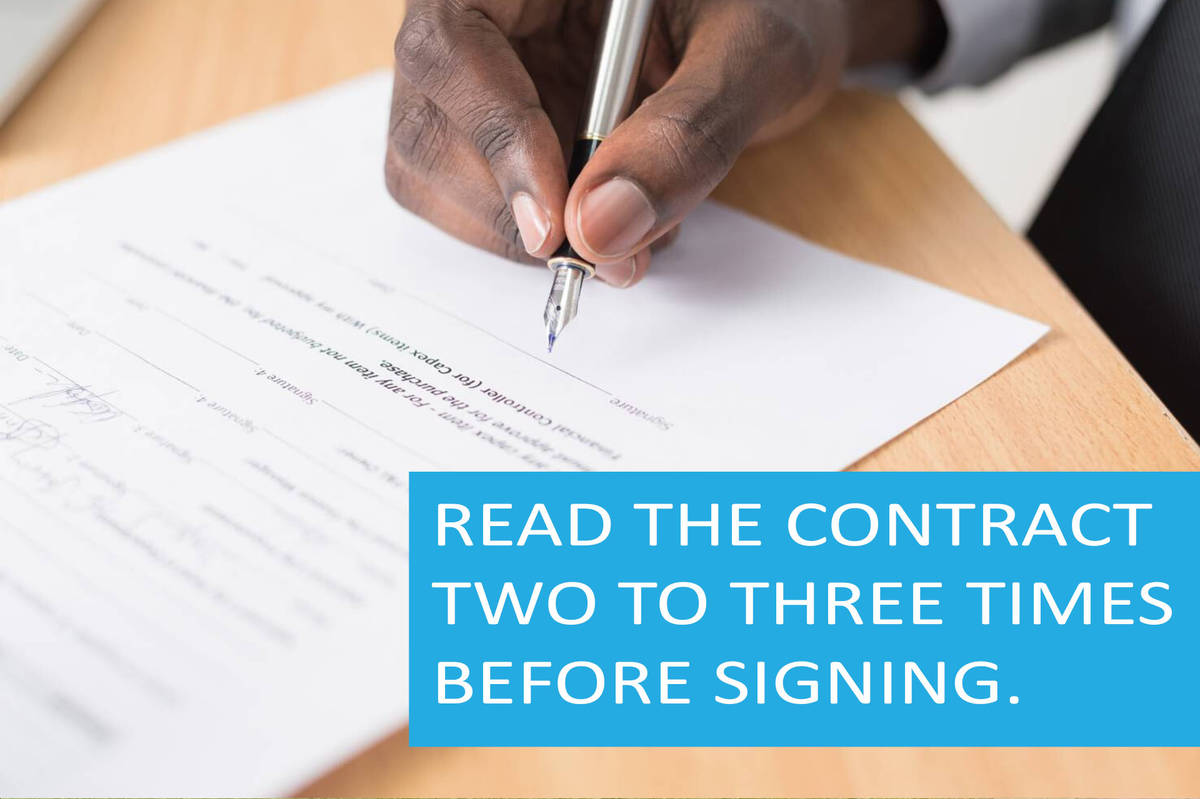 Contracts ensure that both the buyer and the seller would comply with their agreed terms of sale.
Now that you have finalized the terms of sale, it is time to prepare a contract. A contract is a legal agreement documenting everything in your agreed terms of sale. In it, both the buyer and seller have legal obligations. As such, deadlines and penalties are also indicated when the buyer or the seller fails to meet these obligations.
DO:
Make sure that you, your Realtor, your mortgage broker, inspector, and title company are all on the same page. Your team should represent you and your interests. This should be reflected in the contract.
DON'T:
Sign without reviewing everything at least thrice. A contract is a legal document. It is important that you thoroughly run through everything to make sure that you understand everything stipulated in it. If you can, try to review the contract on two different dates to make sure you have a clear mind and 100% set before signing it.
---
Contract Timeline Begins
The contract timeline include various deadlines that ensure the smooth processing of the sale.
You have already signed the contract, and so, the contract timeline begins.
The real estate contract will typically contain lots of dates. There may be deadlines set for the next few steps including inspections, earnest money deposits, applying for financing, appraisals, qualifying for your loan, closing, and moving in.
---
Step 10: Home Inspections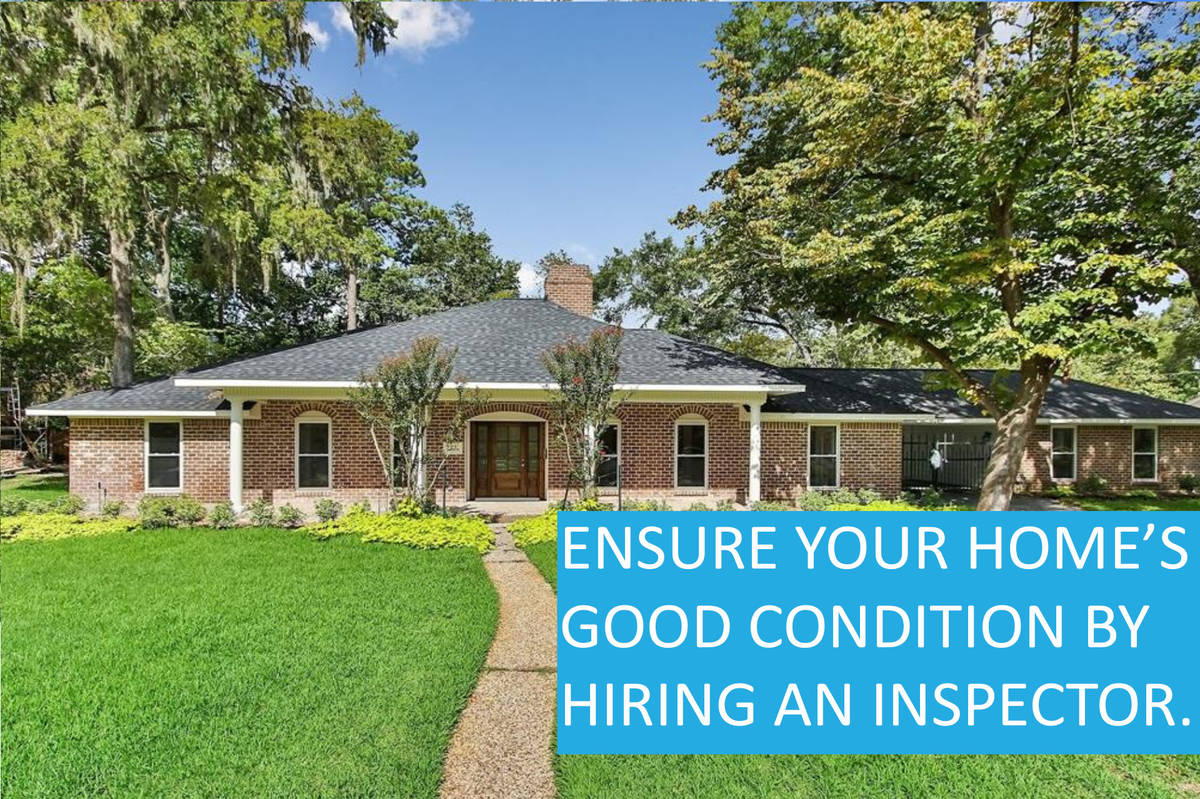 Great service. Paige and team led me efficiently through a search, offer, inspection, close and has follow-up with helpful advice and info. I appreciate this much. I highly recommend Houston Properties! -Michael Scott
Ensure that the property is structurally sound and in good general condition.
When buying a house, it is important to have all parts of the house inspected. Get a professional home inspector to check the exterior, interior, structure, roofing, electric setup, heating, plumbing and insulation of your new house.
DO:
Get a professional home inspector from a reputable third-party company. You can ask your Realtor if there are known issues in the area (termites, foundation, moisture from humidity, etc). Get "special inspections" if necessary.
DON'T:
Brush off "red flags" raised by inspectors just for the sake of "closing". Inspectors are there to help you know if there are issues that needs your attention. Minor issues can be fixed but there are others that will give you headaches long-term. Home inspections are your protection from this, so don't hesitate to call off a deal if there are too many red flags.
---
Step 12: Finalize Financing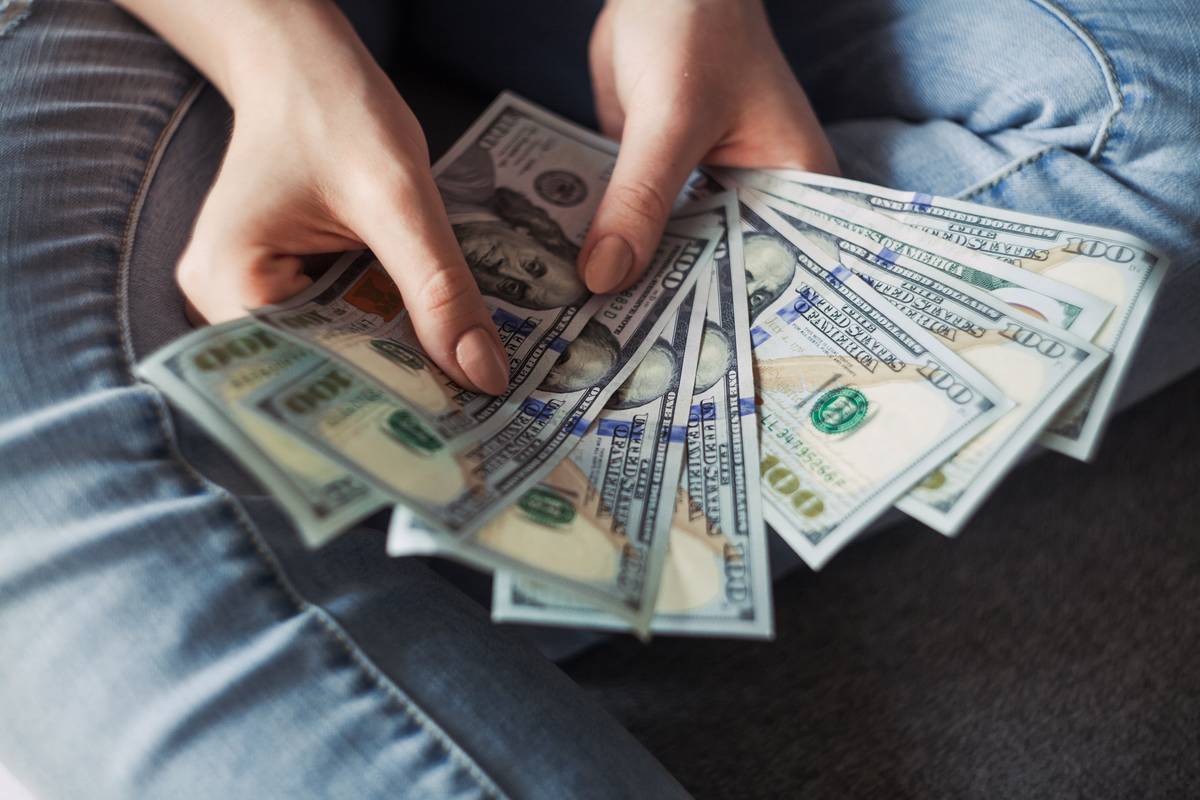 A good lender will meet contract deadlines and won't give you stress and headache. A quality team will give you a smooth-sailing process when buying a home.
Typically, the buyer will have a period ("inspection period") where they can back out of the contract for any reason and just lose their option fee. In this period, buyers have a final walkthrough of the house. This is the period where they thoroughly check the house to see if there are noticeable red flags.
After this period ends, one of the obligations of the buyer stipulated in the contract would be to close the home in the agreed timeline. Otherwise, they are at risk of losing their earnest money.
It is important for the buyer to ensure the quality of the people that they are working with. Buyers must ensure that they have a good lender who can be on the same page as them and who can meet contract deadlines without causing them stress and headache. A quality team can give you a smooth-sailing process when buying a home.
---
Step 13: Closing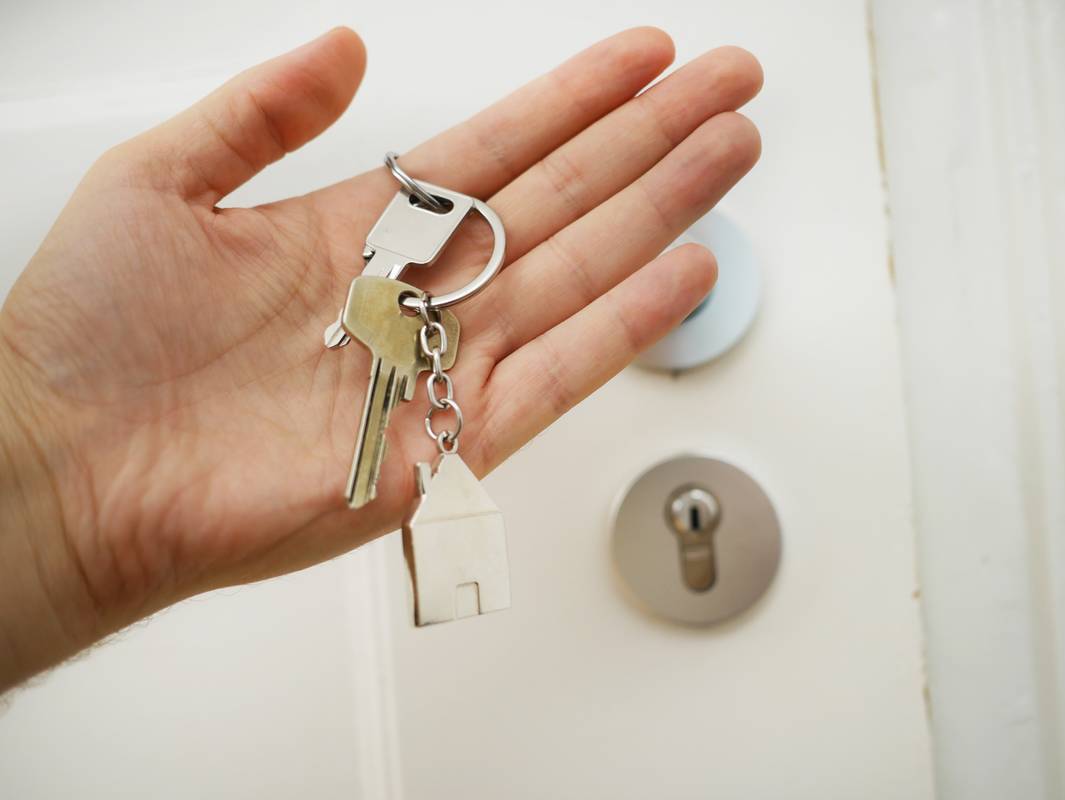 "Paige demonstrated all qualities you want in a realtor – knowledgeable, attentive, responsive, patient. She put us into our first dream home, and due to that experience, we've returned to her time and again for our other real estate needs. You will quickly realize after working with Paige that while she focuses on completing your deal, her endgame is to ensure her clients' needs are preserved and satisfied."
Closing is often a 1-3-hour process ensuring that all the conditions have been met and that the house is now ready for turn-over. Make sure to bring all of the necessary documents for closing.
DO:
Read everything that you need to sign before signing them. It is important to read and understand everything. Raise concerns or questions that you may have about closing. You will leave with closing documents and the house keys. Make sure to check the keys to the garage are also with you. Keep all closing documents and all important documents included in the home buying process in a safe space for future reference.
DON'T:
Leave closing with unanswered questions in mind. Make sure to leave closing with clarity in mind.
You're done!
Congratulations homeowner, you've completed the Houston home buying process! You've purchased a new home. Your Realtor should also be able to make recommendations on movers, housekeepers and service providers that you may need in your new abode.
As with all things, doing the necessary preparation, getting the right information, and finding the best help is crucial for a smooth home buying journey. The best way to ensure that is to conduct thorough research and to seek partnership with professionals who are knowledgable in the industry.
---
Best Houston Real Estate Resources
---