Houston Home Buying Process: 14 Key Steps Of Home Buying
HOUSTON HOME BUYING GUIDE:
HOW TO BUY A HOUSE IN HOUSTON TXStep-by-step process of buying a home in Houston.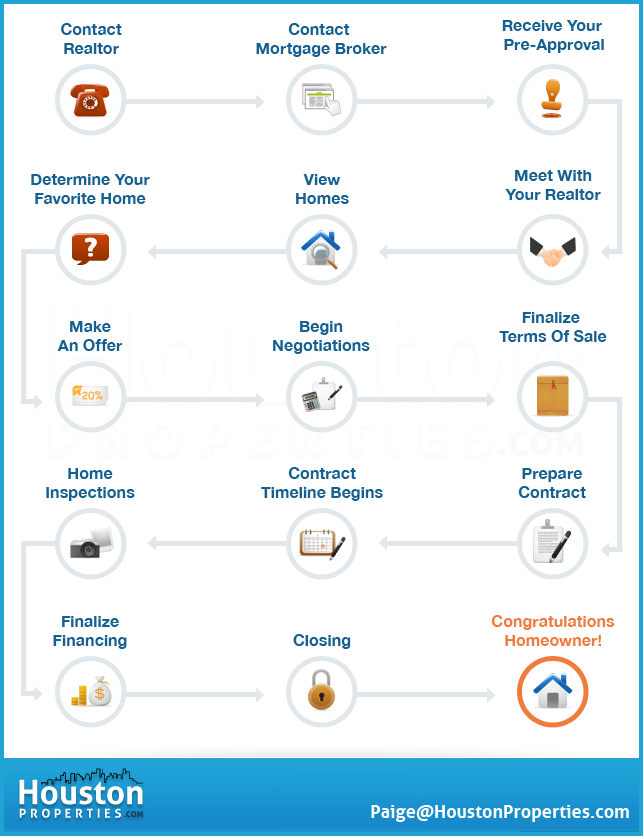 Finding the right home in Houston is an exciting but sometimes challenging process—much more so for first-time homebuyers.
In the latest Characteristics of Homebuyers and Sellers report by the National Association of Realtors (NAR), only 16% of homebuyers noted "having no difficulty" during the process.(1)
Among the most common challenges are:
Finding the right property (and location): 53%
Paperwork: 24%
Understanding the process and steps: 16%
On average, it takes buyers 10 weeks and 10 home viewings before they make a purchase. During this process, the buyers and sellers' two most common sources of information are the Internet (88%) and Realtors (87%).
(1)
In this feature, we have created a seamless step-by-step guide to the homebuying process in Houston.
If you have any questions about buying a house in Houston, please contact Paige Martin at 

[email protected]

, ranked #1 Individual Agent with Keller Williams in Houston and #9 in the United States.
"Paige Martin is the best Realtor. She is highly experienced and very knowledgeable. She made our buying experience an enjoyable one, not only for us, but for our daughter, son-in-law and several of our friends. We have bought and sold many houses, and Paige has been the best realtor we have ever worked with. We highly recommend her."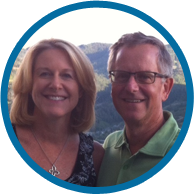 Houston Homebuying Resources
QUICK MENU OF HOMEBUYING STEPS
Homebuying Process:
Tips When Buying Real Estate in Houston
Step 1: Find A Good Realtor
While the Internet has become the go-to information source for homebuyers (88%), 87% of people who have bought homes the last year hired a Realtor during the process.(1)
Homebuyers should hire a Realtor who has:
stellar track record and
strong relationships with previous clients
DO… check reviews, production, rating and credentials before hiring a realtor. Research past transactions and ask for personal feedback from previous clients. Also check HAR client ratings, LinkedIN reviews, etc. for good measure.
DON'T… hire a realtor just because it's a relative or a friend. Just as much as you don't want an amateur on your corner, you also don't want personal relationships to get in the way of what should be a professional transaction.
"When you get heart surgery, you don't want to use a doctor who graduated from school two weeks ago. In the same way, when you're buying your single largest asset you don't want to hire someone who dropped out of beauty school and just passed the Realtor exam. Hire for quality. Hire for experience. Hire a professional because it matters."
Step 2: Find A Mortgage Broker
Shopping for homes is exciting; delays and stress usually comes from the paperwork.
You'll need a strong mortgage broker on your side early on to make the process as seamless as possible.
DO… get a mortgage broker early. Find mortgage brokers with a good track record of closing at the rates they quote at the beginning of the process – this is important!
DON'T… hesitate to work with a 2nd mortgage provider whenever you feel your current broker isn't communicating enough. A broker that talks to you often shows you you're a priority. With about 50% of my closing, at some point, the financing process has become difficult for some reason. It's important that you "matter" to the mortgage provider, so they go above and beyond to work on your case.
"Fannie Mae's Home Purchase Sentiment Index hit an all-time high last May, this level of competition coupled with Houston's limited home inventory and tightened lending standards make it doubly important for homebuyers to have a great mortgage broker on their side."
Step 3: Accomplish Pre-approval
A pre-approval provides an estimate of what you can borrow and an estimate of how much house you can afford.
DO… prepare all necessary requirements for a loan pre-approval. This process shouldn't take you more than a couple of hours provided that you have all the documents you need.
DON'T… start checking homes without a pre-approval. You're setting yourself up for a heartache specially if you happen to love a property only to learn later on that you can't get a loan approval for it.
Step 4: Plan With Your Realtor
Meet with your Realtor and set up a plan.
Get a list of neighborhoods and properties you can visit based on what you can afford, the areas you prefer, and the type of homes you want.
DO… ask as many questions as possible. A good realtor should be able to answer all of your concerns. A great Realtor will go even further and provide you with sales trends, market data, and real estate projections based on the neighborhoods you like, the type of properties you want, and how much you can afford.
DON'T… ignore warning signs. If your Realtor shows up late, doesn't answer your calls and emails in a timely manner, and can't give you expert advice, move on to a new one. Work with realtors who are data hounds and are always prepared.
"We hired a Realtor that was extremely unprofessional: he's always late for meetings and very hard to contact by phone, text or email. We had a list of homes we liked and requested market trends for the neighborhoods they're in. All we got in reply was along the lines of 'I know someone from that area, he says it's a great place to live in'. It was a complete waste of time!"
Step 5: Start Viewing Homes
Buying a home is one of the largest purchases you'll make in your life.
When you view homes, also review the area, get a feel for the neighborhood (and your potential neighbors!), and watch out for flaws.
DO… make full use of today's technology. 8 out of 10 homebuyers use the Internet when shopping for homes. View online listings, pictures and videos of homes to get a first impression. Ask your Realtor for custom home listings based on your preferred area, price-point, and home amenities.
DON'T… get carried away and rush your decision. Many homebuyers fall in love with the first 2-3 homes they view, just because they're overly excited. Always seek second-opinion and get honest advice from your Realtor.
Step 6: Create A "Fave List"
Once you've found a few homes you like, add them to your shortlist.
It's also advisable to come up with a "Pros and Cons" outline for each home in your "Fave List" so you can get closer to identifying which is the best option for you.
DO… dig deeper. Research the area: how accessible is it to your preferred establishments?; is it secure?; are there good schools nearby?; etc. Ask your Realtor for sales trends, market reports, and appreciation history.
DON'T… visit all of the homes in your short list in one tour. If you view more than 4-5 homes in one trip, they start blending together. Once the home's respective pros and cons get blurry, it's time to step back.
Once you have your top choice, ask your Realtor for guidance on pricing based on data from recent sales trends and a comparable analysis of recently sold homes.
DO… be fair and cognizant of the market. Review the sales trends and data provided by your Realtor and find a happy medium between what the seller is asking and what you believe is a fair price.
DON'T… just throw in a number based on gut feel and fear of missing out. Research the trends, consider moving costs and updates on top of the costs, and keep a pragmatic mindset.
"The worst mistake we made was using the listing agent to buy the house. He didn't give me accurate data and we ended up WAY overpaying. I'll never make that mistake again – that was costly!"
Step 8: Begin Negotiations
The market often dictates how negotiations go.
Seller's market means that you need to be quite competitive; buyer's market means you can shop for deals.
DO… your own research. It's great if you have a good Realtor but some agents will be eager to close, and give you bad advice just to seal the deal. Research to confirm if the information and advice you're getting is valid.
DON'T… forget that the Houston market is hyper-locale. Sales trends of neighborhoods tend to vary. Ideally at this point your Realtor has displayed top-notch expertise and familiarity with the neighborhood the home is in so you can make a sound decision from his/her advice.
"We lost $50,000 on our home. I won't EVER, EVER use a new Realtor again. We did. It was horrible. Only when we went to sell our home did we find out all of the steps we missed and why we shouldn't have bought this property."
Step 9: Finalize Terms Of Sale
Depending on the market, finalizing the terms and conditions typically takes between 24-72 hours.
Items will include price, financing amounts, inspection periods, closing dates, known repairs, non-realty items.
DO… ensure that all terms are clear and fair. Too often homebuyers (specially first-timers) get too excited after learning their offer has been accepted, leading them to overlook other parts of the terms that might be unfair.
DON'T… hesitate to raise concerns with your Realtor. Your Realtor's job is not done after the offer is accepted. You'll want to ensure your Realtor guides you through the process and protects your interests.
Step 10: Prepare Contract
The contract is a legal agreement documenting everything in the terms of sale.
Both the buyer and seller have obligations, deadlines and penalties for missing these obligations.
DO… make sure you, your Realtor, mortgage broker, inspector, and title company are on the same page. Your team should represent you and your interests and this should be reflected in the contract.
DON'T… sign without reviewing everything at least thrice. If you can, try to review the contract on two different dates to make sure you have a clear mind and 100% set before signing it.
"I didn't use a Realtor and purchased a home directly from the builder. The experience has been horrific. We didn't get the home inspected prior to purchasing it (HUGE MISTAKE). We didn't get any customer service after closing. My neighbor is having the exact same issue."
Step 11: Contract Timeline Begins
The real estate contract will typically contain lots of dates – this is the contract timeline. There may be a deadlines set for inspections, earnest money deposits, applying for financing, appraisals, qualifying for your loan, and closing.
Step 12: Home Inspections
Ensure that the property is structurally sound and in good general condition.
Get a professional home inspector to check the exterior, interior, structure, roofing, electric setup, heating, plumbing and insulation of your new house.
DO… get a professional home inspector from a reputable third-party company. Ask your Realtor if there are known issues in the area (termites, foundation, moisture from humidity, etc) and get "special inspections" if necessary.
DON'T… brush off "red flags" raised by inspectors just for the sake of "closing". Minor issues can be fixed but there are others that will give you headaches long-term. Home inspections are your protection from this, so don't hesitate to call off a deal if there are too many red flags.
"My 'big-time Realtor from a big firm' was too eager to close and clearly she wasn't negotiating with my interests in mind. I get the impression that she just wants to get it over and done with. It's probably because she's from a big real estate company who just takes as many clients as they can. In hindsight, I felt that I'd been negotiating against three people–the buyer, his agent AND MY OWN AGENT."
Step 13: Finalize Financing
Typically, the buyer will have a period ("inspection period") where they can back out of the contract for any reason and just lose their option fee.
After this option period ends, normally the buyer is obligated to close on the home in the agreed upon timeline, otherwise they are at risk of losing their earnest money.
It's so important you have a good lender who can meet contract deadlines without causing you stress and headache.
Closing is usually held at a title company (the firm that guarantees you're purchasing the home free and clear of any debt or incumberance – and gives you insurance to protect against this).
It's often a 1 to 3-hour process where they confirm that all of your funds have arrived, all of the conditions for closing and transfer of title have been met, and give you the keys.
You're done!
Congratulations homeowner, you've completed the home buying process Houston! You've purchased a new home. Your Realtor should also be able to make recommendations on movers, housekeepers and service providers that you may need in your new abode.
As with all things, doing the necessary preparation, getting the right information, and finding the best help is crucial.
"Paige demonstrated all qualities you want in a realtor – knowledgeable, attentive, responsive, patient. She put us into our first dream home, and due to that experience, we've returned to her time and again for our other real estate needs. You will quickly realize after working with Paige that while she focuses on completing your deal, her endgame is to ensure her clients' needs are preserved and satisfied."
More About Paige Martin
Top Realtor In Houston
As featured on Fox News in the Morning, Houston Business Journal, and Houston Chronicle, Paige Martin, a consistent Top Producing Broker-Associate and head of the Houston Properties Team, is ranked amongst the top Keller Williams agents in the United States.
Paige Martin is ranked as one of the top residential real estate agents in the world.
A Houston-area native, Paige is an experienced, successful partner in any residential real estate transaction. Armed with a local perspective of the city & a deep knowledge of Houston real estate market, her skills have marked her as one of the most sought-after agents in Houston.
Upon graduation from Baylor University, Paige launched a career as a marketing consultant, developing customized marketing plans and strategies for her clients. She now uses those professional marketing skills to help her real estate clients find and sell their homes.
When working with home sellers, Paige employs individually-tailored, cutting-edge techniques to gain her clients the most value in the shortest time.
She is also an ideal partner for buyers, helping them make informed home-buying decisions with the least amount of stress.
Paige is passionate about her work, her clients and her city. Her attention to detail and excellent communication skills make her the perfect choice for those looking to buy or sell a home in Houston.
In addition to her robust real estate career, Paige was appointed by Houston's Mayor Bill White to serve on the Board of Directors for the Downtown Redevelopment Authority and Tax Increment Reinvestment Zone #3 (TIRZ), where she volunteers her time as a Chairman of the Housing Committee, as well as a member the Budget & Finance Committee. Paige also serves a variety of non-profits, civic and community boards and has been recognized for fundraising by the Houston Police Foundation.
A member of the National Association of Realtors, Texas Association of Realtors and Houston Association of Realtors, Paige has served on the Houston Association of Realtors MLS Advisory Group, in which she volunteers on the TEMPO Task Force and the CMA Task Force. Paige is also the co-chair of the Keller Williams Realty – Memorial Office's Luxury Homes Committee.
Paige Martin is a customer-focused Houston Realtor' (member of the National Association of Realtors) dedicated to providing exceptional service. Paige and her team guides clients through all aspects of learning about Houston, relocating to Houston, buying a home, buying a highrise or condo, tips for selling your home and ensuring that your transaction goes as seamlessly as possible.
Sources