Develop Your "Before Buying A House Checklist"
Buying a home is a very exciting time.
You get to tour some great houses, learn more about exciting Houston neighborhoods, and invest in your future.
Before you make that major purchase, there are a number of things you'll want to research and keep in mind to make the experience as positive as possible.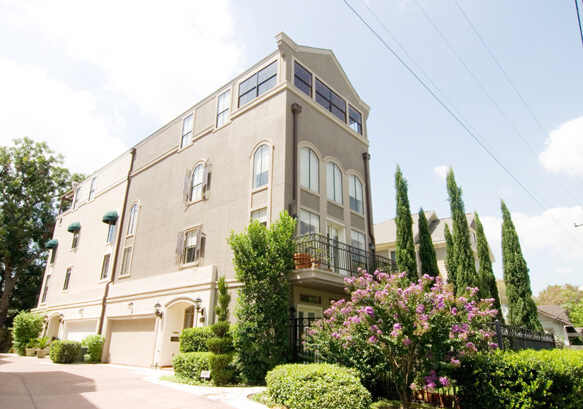 1) TIMING
Most of the time, people will buy a home when they're ready to settle in to a specific area for at least two or three years. If you are the type of individual that moves around a lot, buying may not be the best option for the time being, as it typically takes more than two years to recoup your closing costs (depending on the market's appreciate rate).
2) PROTECT YOUR CREDIT

One of the first things you should prepare in advance of a home purchase is your credit. Get your credit report at least three to six months in advance. You want to know what the credit reports have on file for you and what your credit score looks like. Over 3-6 months, you can make an impact on your credit score – a good credit rating can save you a significant amount of money with a lower interest rate.
There are a number of places to get a free credit report, one I like is Equifax.
3) GET PRE-APPROVED

It's also a good idea to get pre-approved for a mortgage before you start the house hunting process. This will save you from looking at homes that are out of your price range. In addition, coming into an offer already "pre-qualified" can shorten the, as you will be in a better position to make an offer.
Compare local and national mortgage lenders. I'm happy to recommend some good Houston ones. In addition, places like LowerMyBills allows you to easily search and compare vendors.
4) KNOW YOUR SCHOOLS
School districts are very important for home buyers.
You'll want to do some research (or talk to a knowledgeable Realtor) about what schools are highly ranked in your area.
I would recommend looking at homes with easy access to good schools. Even if you don't have children, homes that are zoned to good districts have appreciated at some of the best rates in the city(e.g. Memorial, West University, Collegeview, CollegeCourt).
You can search for Houston Schools and compare ranking, resources and locations at https://www.houstonproperties.com/houston-schools.html.
5) HOUSTON NEIGHBORHOODS
Research good Houston neighborhoods.
Most of Houston's neighborhood's have a distinct personality. River Oaks is very different from the Houston Heights. Familiarize yourself with the different personality types and which one(s) may suit you and your family best.
You can search Houston neighborhood profiles at https://www.houstonproperties.com/houston-neighborhoods.html (or talk to your Realtor about what may be best for you).
6) REALTOR

Find a good Realtor that you can trust.  Realtor's services are free to homebuyers – you'll want someone's expertise in the neighborhood to help you find, select, and negotiate the right home for you.  It's a great service at a great price.
Once you have found a house that you want to buy, familiarize yourself what homes have sold for in that area.
If homes are being sold for above asking price, it can help ensure that someone else is not outbidding you. On the other hand, if homes are going for less than the asking price, it can save you quite a bit of money.