The Home Buying Process: Buy A Home In Houston

Buying a home is a big decision and even the idea of starting your search can be overwhelming. However, buying a home is certainly one of the most rewarding experiences most of us ever have; it is also one of the most challenging.
Buying a home in Houston is not only a lot of fun, its a ticket off the rent treadmill and for many people, the biggest investment they ever make.
That's why we at Houston Properties have created a stress-free guide to get started buying Houston Real Estate.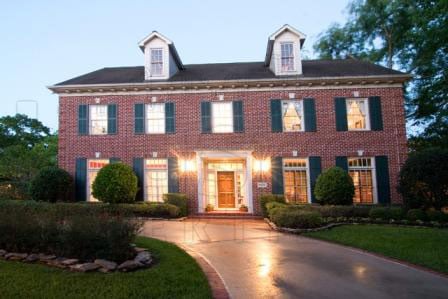 Note: We're free for Houston real estate buyers.  If you ever have a question, want more information, or just want to talk to someone about the Houston real estate market and Houston neighborhood trends give us a call at 713-425-4194 or email a great Houston real estate agent.  We've helped countless Houston home buyers find their dream home!
Note: If you're a first time homebuyer, we offer a Free 1st Time Home Buyer Kit with lots of information on buying a home, navigating financing alternatives, how to select the best home for you .  We love working with first time homebuyers, contact us today!
Step One: Decide on What Kind of Houston Real Estate You're Looking For
Before you begin your search for a Houston home, you need to think about your current and future housing needs and what characteristics are important to you in a home.  Here are things to consider:
1) Size requirements:  How many bedrooms do you need?  How many bathrooms?  Is your family size going to change while you're living in this home?  Do you need a home office?
2) Special features: Do you want a pool, patio, fireplace, storage or hobby space?  How important are these items to you?  Can you put them in after you buy your home or do you want them pre-installed? Do you have family members with special needs?  Do you want a new home, or are you willing to do the work on an older home to mold it to your liking?
3) Lifestyles and stages: Do you have children; do you plan to have more children?  Are you getting married, getting close to retirement or have upcoming events in your life that will change your needs?
Try and buy a home that meets most of your needs for the next 3-7 years, or find a place that can grow and change with your lifestyle.
It's important to understand both what your needs and what your desires are.  We recommend making two lists: a) what does my house HAVE to have, b) what would ILIKE my home to have.  Prioritize the things that are most important to you and use them to begin your search.  Understanding what you really need as opposed to what you would like to have, will help you keep your priorities straight as you shop around. Unfortunately, people can fall in love with a home for the wrong reasons then regret their purchase when the home fails to meet their needs. Don't let emotion cloud your judgment. Satisfy your needs first.
Step Two: Know What Type of Houston Home You Can Afford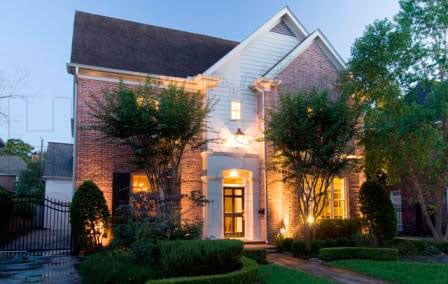 Getting financing pre-approval is the smartest way to shop for a Houston home. You know in advance the maximum mortgage you can afford so you can best refine your search.  In addition, mortgage pre-approval also tells sellers that you are a serious prospect, helping you negotiate – especially if it's a competitive bidding situation.
The good news is that it's easier than ever to qualify for a Houston home loan – even despite the financial turmoil in the markets.  It's critical to get a good mortgage professional that has a history of timely closing and can work with you to get you the best rates available.
Step Three: Learn About Houston Neighborhoods and Available Options
We love the City of Houston – it's one of the most affordable real estate markets in all of the United States.  We believe that before you look at homes, you understand the neighborhoods and available options.  That's why we've created over 500 pages of Houston real estate information here at HoustonProperties.com.
Step Four: Pick The Right Team For You
The different between a great team and poor quality team can mean the difference to you of thousands of dollars, numerous sleepless nights, and getting the house you want or not.  You'll want the best possible real estate agent, mortgage broker, home inspector, title company, closer, insurance agent and service professionals you can find.  Houston Properties real estate agents "quarterback" the process and have recommended service providers to help ensure a smooth and successful transaction – and one that saves you the most amount of money.  The difference between a good real estate agent and a bad or even average agent can mean the world of difference to you. We at Houston Properties pride ourselves on our customer service and would be happy to refer trusted professionals to help you throughout the process.
Step Five: Use Your Houston Buyer's Agent To Narrow The Search For You
A good Houston real estate agent brings to the table an in-depth knowledge of the current Houston housing inventory and subdivision/neighborhood information and continually updates that knowledge by touring homes as they are placed on the market. This is to your advantage. Trying to personally see every available home that might fit your needs would be an overwhelming process. If you are thorough in communicating your needs and what you can realistically afford, then your agent can help you narrow down the list of prospective homes to those that best suit your needs. This will save you much time and energy. When the time comes to settle on one home, you can do it with the confidence that you've made a well-informed choice.
Step Six: Visit Lots of Houston Homes
For most of us, buying a home is the single largest investment decision we will ever make. The secret to buying a home is finding a house in a neighborhood you love: that includes low crime rate, great schools and increasing home value. They say that finding and buying a home is one of the most stressful activities people undertake in their lives. The main thing you want to avoid when buying a home is being put in a position where you will have to sell it too soon.   That's why we recommend that you visit a good number of Houston real estate properties to get a flavor for the market, see what you like and look at your options.  It may be more work for you and for your Realtor, but since this is one of the largest purchases you're likely to make in your life, you want to make sure you've found the right home for you.
Step Seven: Work Closely With Your Realtor To Make the Right Offer
Once you have found the Houston property you would like to purchase, you need to present the seller with an Offer to Purchase or an Agreement of Purchase and Sale. As your home is probably your biggest investment, you'll want to work closely with your realtor in preparing your offer. Remember that the Offer to Purchase is a legal document and should be carefully prepared. Any offer or agreement will typically include:
* Your legal name, the name of the seller and the legal address of the property.
* The purchase price offered.
* Any contingencies or items that will be included in the purchase price (e.g.: washer/dryer, furniture, etc.)
* The amount of your deposit.
* The closing day (date you take ownership of the home) usually 30 to 45 days from the date of agreement.
* Request for inspections and survey.
* Date when the offer becomes null and void.
* Any other conditions that go with the offer, including Houston inspection reports and financing approvals.
The process of making an offer, receiving a counteroffer and then negotiating it again is not uncommon. The whole process can seem like a roller coaster ride exciting, but nerve racking. For more information and your personal guide through this process
Call Paige at 713-425-4194 to tour a Houston Tx home today or email [email protected] for more information.