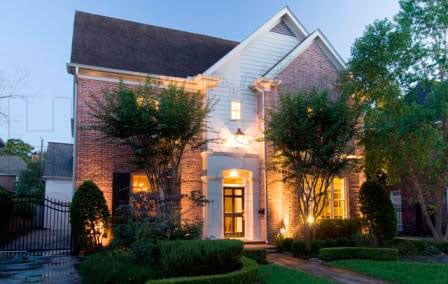 Are you familiar with the foreclosure process in Houston?  It's important to be familiar with Texas laws either as a homeowner to help you avoid this process, or as a buyer potentially looking to acquire discounted real estate.
What is a Foreclosure?
In Houston, Texas banks or lenders have a legal right to foreclose on a home if a home owner has missed their mortgage payments. By foreclosing on a home, they are seeking to regain some of their capital by selling the home either in an auction situation or through the HAR multiple listing service (MLS).
In extreme foreclosure cases, the property may not be worth enough to completely cover the borrower's debt to the lender. In this case, not only will their property be taken away from them but they will also have the outstanding balance due to the lender.
Two Types of Houston Foreclosures
In Houston there are two types of home foreclosures, should the lender decide to go through with proceedings. The first type is known as "deed in lieu of foreclosure," to pay for the missed mortgage payments. This type of foreclosure will be agreed upon in a contract between the homeowner and the lender and both parties are able to agree upon a "win-win" situation.
The more common type of foreclosure is when the home owner is not able to meet the demands of the bank and the parties are not able to amicably resolve the situation.  Here, the property goes to auction that is overseen by a court officer. This type of foreclosure will often allow the homeowner to keep any equity that they have built in the home if the home is sold for more than the outstanding debt.
Problems for the Homeowner
Typically, going through a foreclosure process creates a number of problems for the defaulting homeowner.  One, the letters, calls and demands from the lender can cause a tremendous amount of stress.  Two, going through a foreclosure situation is a very negative event on someone's credit report.  Three, typically any "home equity" that the person had on their house is usually wiped away.
Houston banks and lending companies will send notices once a homeowner misses several mortgage payments. Once a notice is received, it's important that the homeowner contact the lender to arrange for payment. Houston lenders can sometimes be  understanding and will often review the homeowner's financial situation before making any drastic decisions. Lenders don't usually want to foreclose either as it means the added cost and time of selling the home themselves. Therefore, the homeowner and the lender should work together to devise a plan that does not include foreclosure.
Potential Options to Avoid Houston Foreclosures
A Partial Claim is an option that will give the homeowner an interest-free loan. This loan will be used to cover the mortgage payments and the lender will often work for the homeowner in helping them get this loan. To qualify, the homeowner must have missed at least four mortgage payments, but not exceeded twelve missed payments. The loan needs to be obtained before the home is in foreclosure status and the homeowner needs to be able to begin making payments in full immediately.
Special Forbearance is a process in which the lender and homeowner will meet and attempt to make an arrangement that is suitable to both of them for repaying the loan. The lending company is often the main force in these discussions and the options available will greatly depend on them.
Bankruptcy is a common alternative to foreclosure. Although bankruptcy does show as a large negative on a credit report, it is better than foreclosure. Because this is such a drastic step, homeowners need to speak to a lawyer before they make the final decision.
Many homeowners also choose to sell the property on their own if their home is nearing, or already in, foreclosure. There are many different aspects of selling a home when it is near foreclosure and so it's important to hire a real estate agent that has experience dealing with these types of sales.
Free Resources
For Homeowners: If you are in a situation where you may not be able to make your house payments, you can explore "fast sale" or "short sale" options.   Talk with your Realtor about what may work best for your neighborhood.  In addition, click here for more  Houston home sale tips.
For Buyers and Investors: If you are looking to purchase homes in foreclosure, you can search Houston Homes for sale.  However, typically "good deals" go very quickly.  If you're looking for good Houston foreclosures for purchase, you'll want to sign up for daily email alerts that will let you know when a foreclosure comes on the market that meets your specific criteria.  HoustonProperties.com provides this service for free.