Houston Properties: Types Of Houston Homes for Sale
Learn About Houston Neighborhoods
Deciding on the Type of Houston Properties For Sale to Buy
There are many types of Houston homes to choose from and each has its advantages and disadvantages. Think about your needs before making a decision. Don't forget to look beyond the walls. The location surrounding your home can be almost as important as the environment inside of it!
Single family homes in Houston are the most popular style and often the most solid investment. These homes are free-standing (meaning they don't touch their neighbors) and sits on their own lot.  Thereby, single family homes offer a greater degree of privacy, but are often more pricey than they counterparts.
Houston Townhome / Houston Townhouse
Townhomes are one of several types of single-family homes joined by common walls. These units offers less privacy than a single-family detached home but still provides a separate indoor and outdoor space. These homes can cost less to buy and maintain.  Houston has experienced a significant increase in townhomes recently as they are easy to maintain, have been priced attractively for Houston home owners, and are easy for builders to construct.
Patio homes in Houston are single family, free-standing homes on small lots. Houston patio homes are for anyone who dreams about having the freedom to live without the hassles of home and yard maintenance.  Patio homes in Houston Texas are usually built with 2, 3 or 4 homes in each building instead of the continuous row of homes common with townhouses.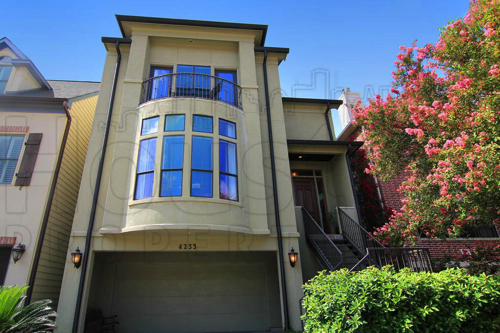 Semi-detached Houston Homes
A semi-detached single-family home is joined to another one by a common wall. It can offer many of the advantages of a single-family detached home and is usually less expensive to buy and maintain.
Houston Duplex
These type of homes feature two units ' one above the other or side by side. In many cases, the owner usually lives in one unit and rents the other.
Houston Condominiums (Condos)

Condos are defined as individually owned housing units within a larger property. The ownership of the unit is based on the legal description of the space the unit actually occupies, in addition to shared interest in the common areas of the property.  Condos usually feature a common areas shared by all owners. Maintenance fees called "assessments" are typically paid to a condominium association to maintain, repair, or improve the property.  Condominiums can be high-rise residential buildings, townhouse complexes, individual houses and low-rise residential buildings.
Houston Texas offers over 80 residential high rise buildings.  High rise units are typically condominium units or apartment units.  Typically, Houston high rises offer one to eight units per floor and range from 10 to over 30 stories.  Most buildings have shared amenities including valet parking, pool, common areas, concierge services and many more.
Houston Mid Rise
Houston mid rise buildings are very similar to high rise units, except they range between five and ten stories.  Typically a mid rise building will offer less tenant services than a high rise.
Houston Loft apartments are condominiums or apartments that are generally converted from former industrial buildings. The general nomenclature warehouse-to-loft conversions may also be used for developments of industrial or warehouse buildings into apartments and condominiums. "Loft-style" may also refer simply to developments where a street-level business occupies the first floor while apartment "lofts" are placed above the first floor.  Most Houston lofts are located Downtown Houston.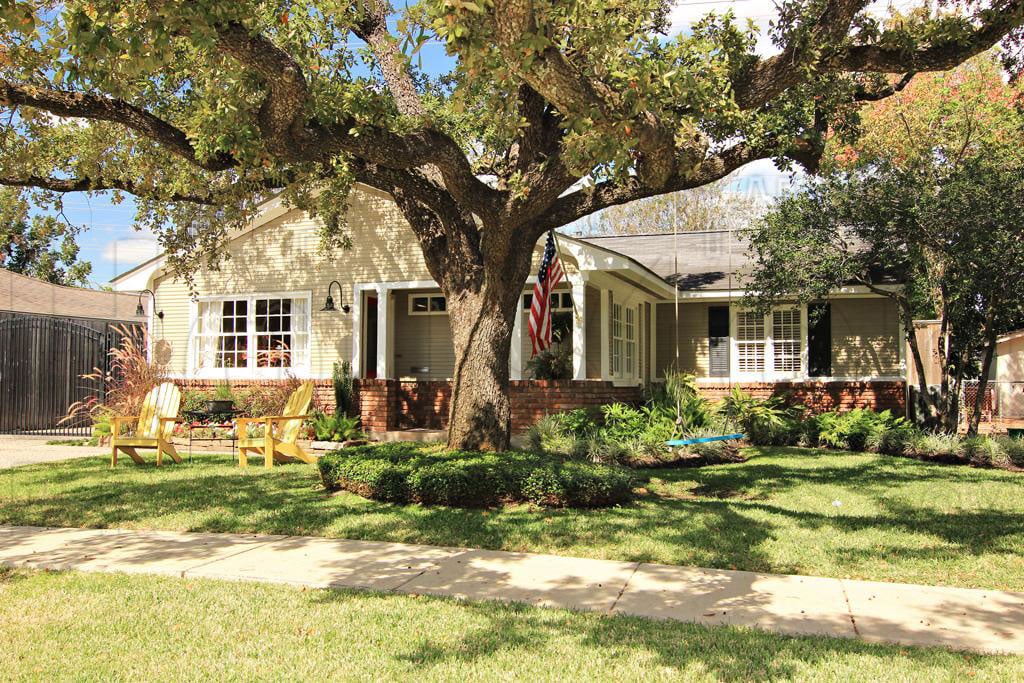 Houston Link or Carriage Homes
Carriage houses are joined by garages or carports which provide access to the front and back yards. Builders sometimes join basement walls so that link houses appear to be single-family homes on small lots. These houses can be less expensive than single-family detached homes.  These are found infrequently in Houston as most homes do not have basements.
Houston Manufactured Homes
Manufactured homes are factory-built single-family homes that can be transported to your chosen location and placed on a surface-mounted foundation. The term manufactured home has replaced the term "mobile home" in many cases.
Houston Modular Homes

Modular homes are also factory-built homes constructed in compliance with local building codes. The home is typically shipped to your location in two or more sections. It may or may not have feature a sub-frame.
Call Paige at 713-425-4194 to tour a Houston Tx home today or email [email protected] for more information.