Looking To Buy A Houston Home? How To Find The Best Deal In Today's Market
Looking To Buy A Houston Home? How To Find The Best Deal In Today's Market
Looking to buy a Houston home? This article will guide you into understanding what sellers are going through in today's trying times, and learn about the key seller personality trait to look for
---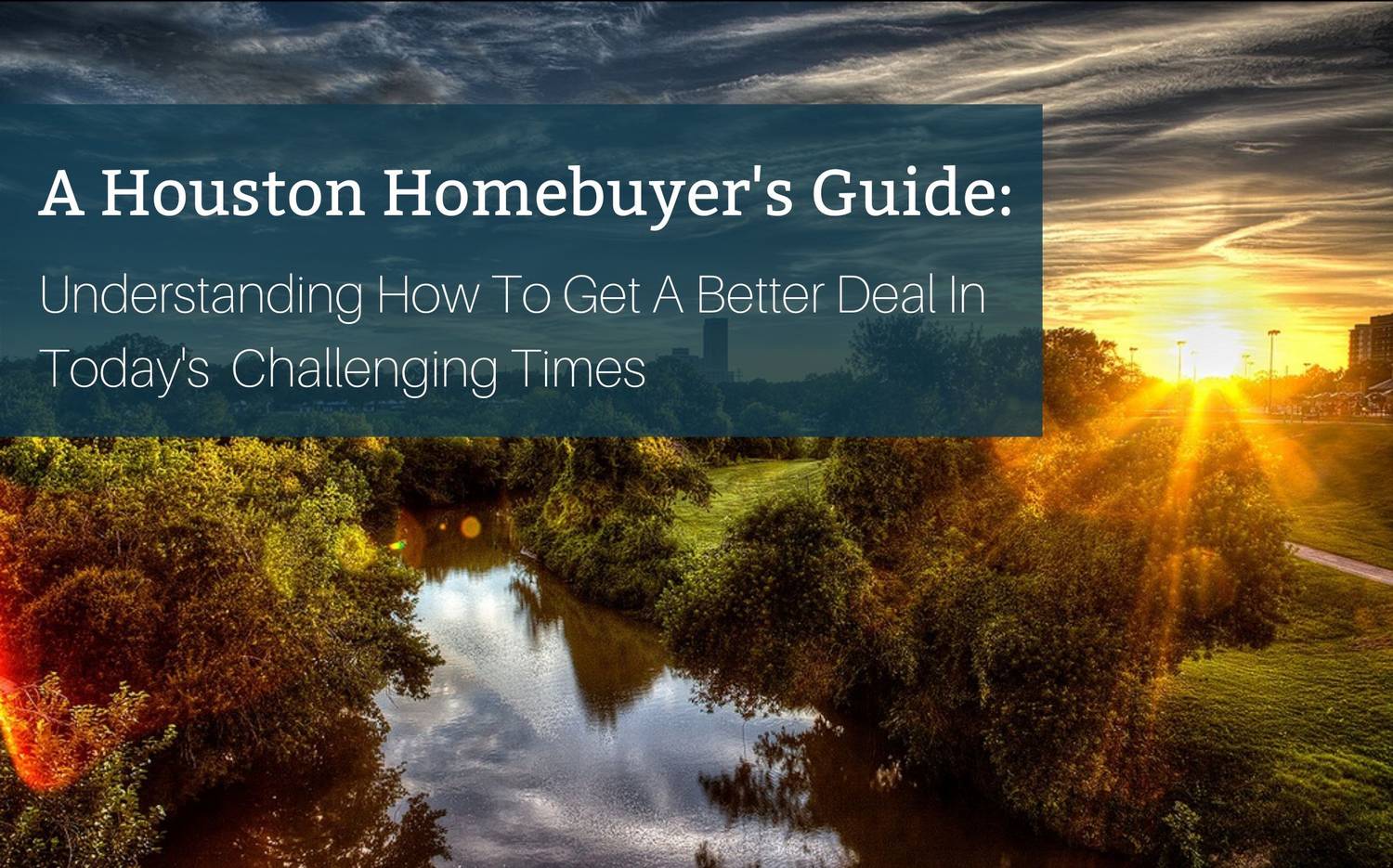 Summary
If you're a homebuyer, your goal is most likely simple and straightforward: to get a good home for a good deal.

However, with everything that's been happening, you may have been through some less-than-ideal seller scenarios.

As expert Realtors who know the market, we can help you understand what sellers might be dealing with in these trying times, and the one key personality trait that's ideal for you to seek out.
Other Resources
Check out our other articles for Houston home buyers:
Houston Home Buying Guide
Houston's Best Neighborhood Guide
Houston Neighborhood With Best Land Value Appreciation
9 Kisses Of Death For Houston Home Resale
5 Key Home Investment Themes
"Expert advice and excellent service – that is what you can expect from Paige Martin and the Houston Properties Team. Their extensive knowledge of the Houston area is fantastic and they are always willing to talk you out of homes that are not right. They give really helpful tips and ensure their clients understand each step of the process. I highly recommend Paige Martin and her team!" – Zachery, Google Review
---
Table of Contents
---
A Psychological View: What People Go Through After A Loss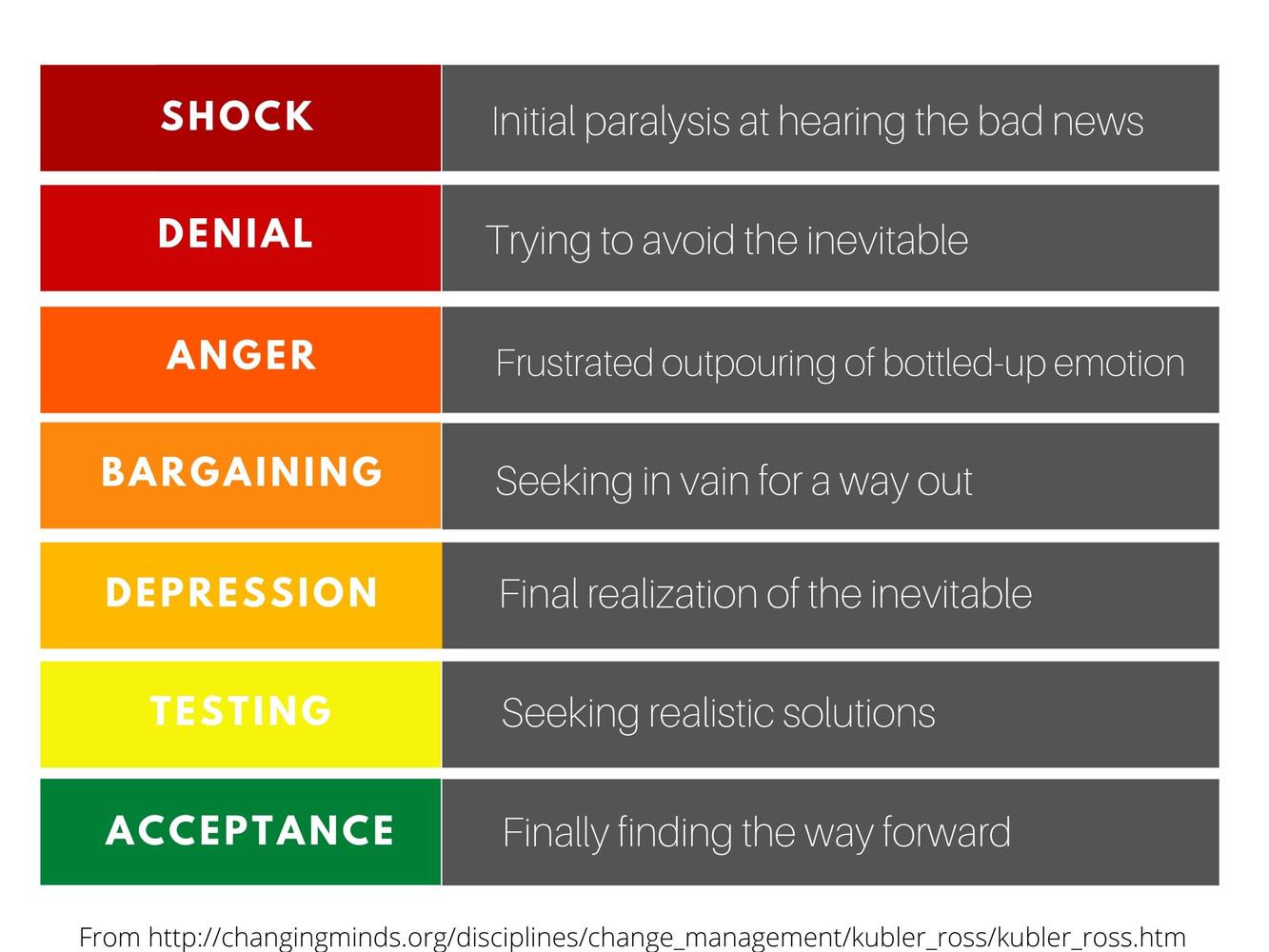 A good Realtor can help you find the ideal home seller to reach out to. In this challenging market, you need the best Realtor working with you.
Let's take a little refresher on human psychology.
Dr. Elisabeth Kübler-Ross' Grief Cycle was initially used to understand the grieving process during the loss of a loved one, or a terminal ill person dealing with the inevitability of death.
As years passed, the cycle was widely regarded as applicable to not just these specific types of losses, but to any kind of news or change that causes a severe negative impact on a person.
The Kübler-Ross Grief Cycle initially had 5 stages. It later extended to 7: shock, denial, anger, bargaining, depression, testing, and acceptance. 

Going through this difficult period, it's understandable that Houston home sellers could be making their way through this cycle during today's economic crisis.
---
SHOCK: Things Haven't Sunk In, Does Nothing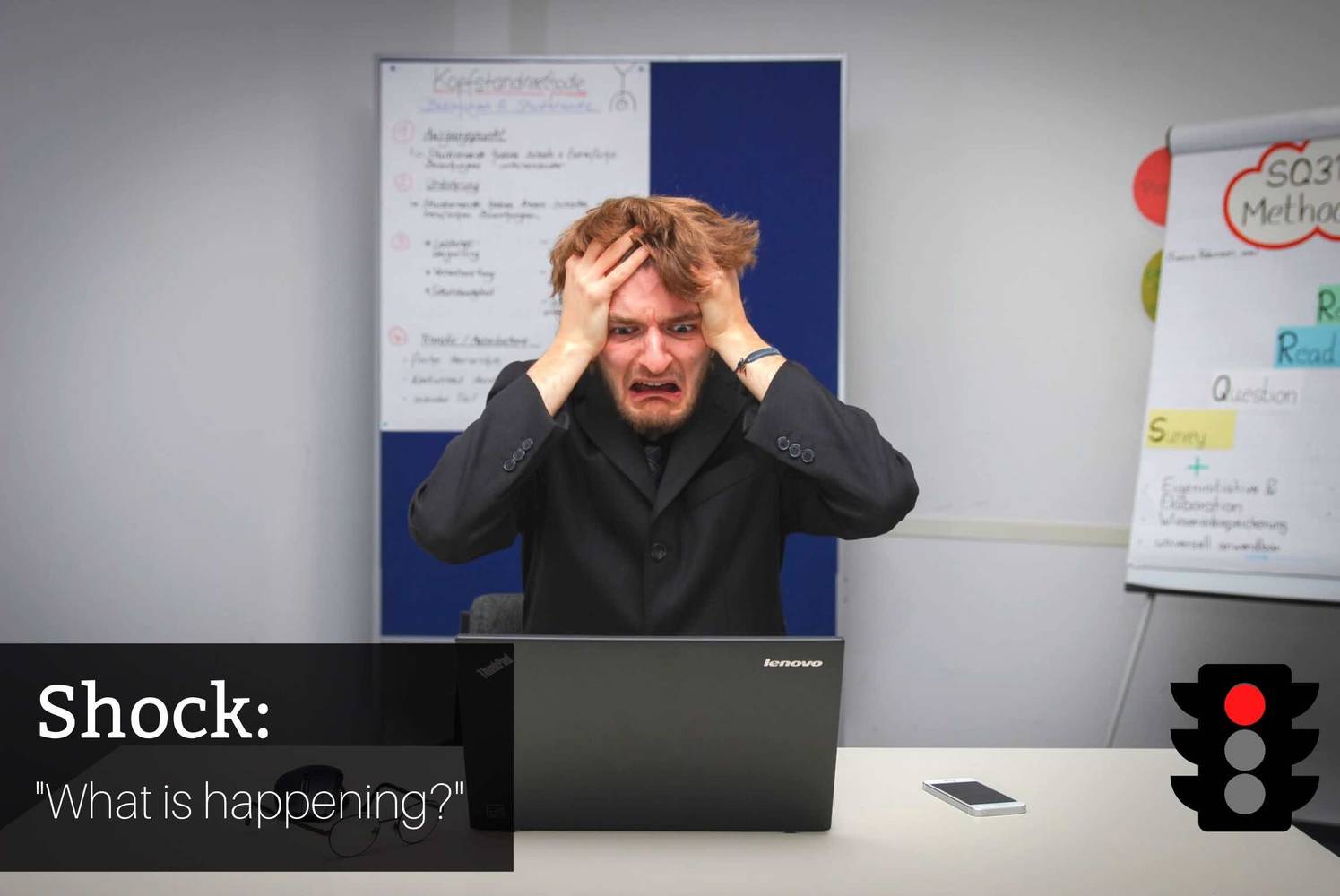 You may find it a struggle to deal with home sellers who are in a state of shock. They haven't fully grasped what is happening and might not make any moves to adapt to the situation.
Shock is defined in the Kübler-Ross model as "initial paralysis at hearing the bad news".
It starts internally with the person appearing to have no reaction to the loss, but it can soon be followed by a more physical reaction (unable to move, skin paling, etc).
Avoid, Try Them Out, or Go Ahead?
AVOID. Sellers who are on this stage are at the very beginning of the grief cycle. They are not yet ready to adapt to the situation, and chances are, have a long way to go in the grieving process.
With 6 more stages yet to materialize, it's best that you're not in the middle of negotiations if and when this happens.
---
DENIAL: Recognizes Crisis, Doesn't Believe It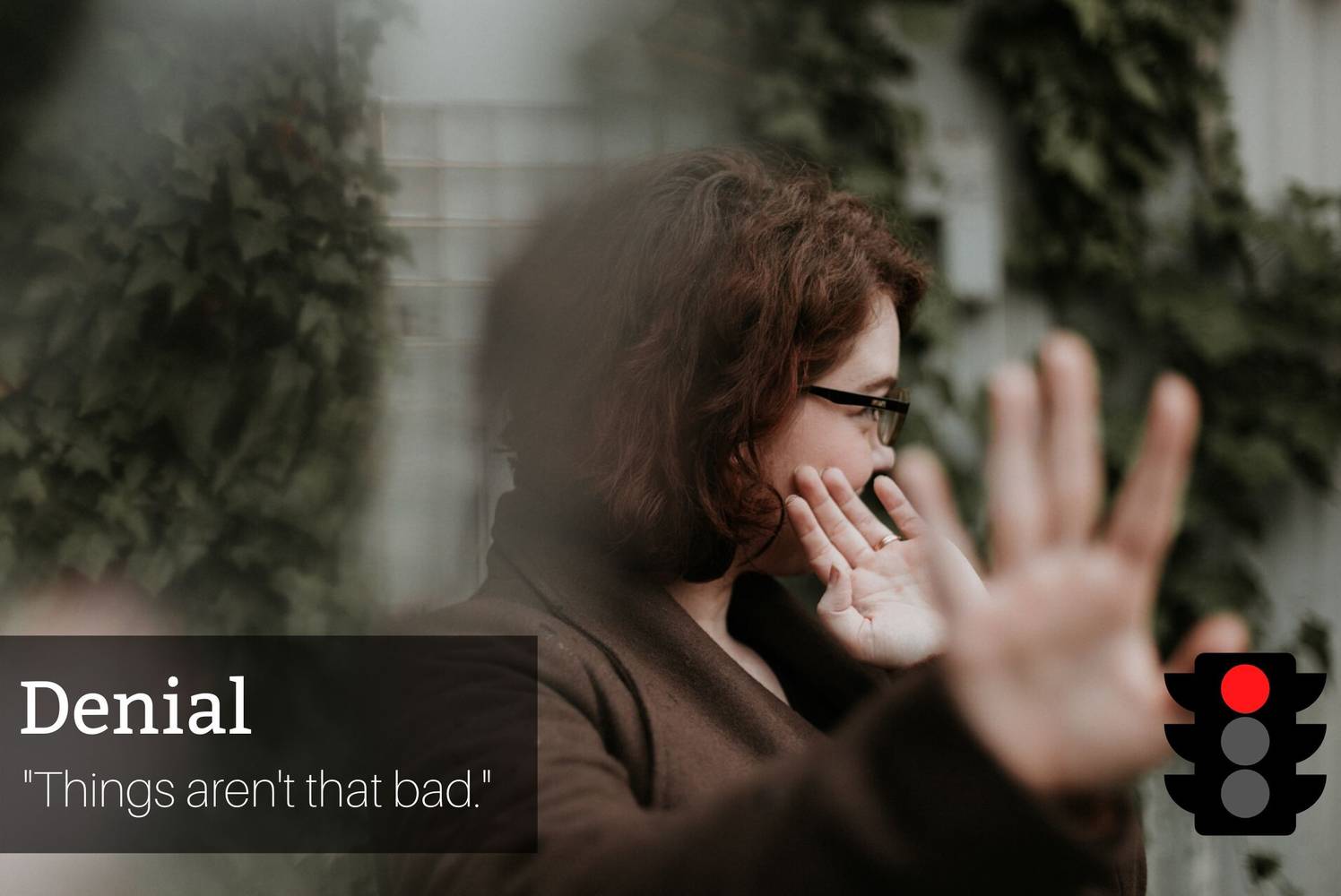 It might be as challenging to deal with sellers in denial as those in shock. They haven't fully wrapped their heads around the situation and are pretending that everything's okay in order to cope.
Denial happens when one finally recognizes that something is happening. The trouble is, it hasn't sunk in, and they tend to believe that it's nothing to worry about.
This data of active listings demonstrate the people that are in this stage; the lack of drastic change shows that these sellers are on "a 'wait and see' mode", believing the crisis isn't a big deal and will blow over soon.
Avoid, Try Them Out, or Go Ahead?
AVOID.While sellers in the denial stage are aware of the situation, they tend to refuse to believe that it's something they need to adapt to, and may end up as passive as those who are still at the first stage.
---
ANGER: Acknowledges Crisis, Becomes Prone To Lashing Out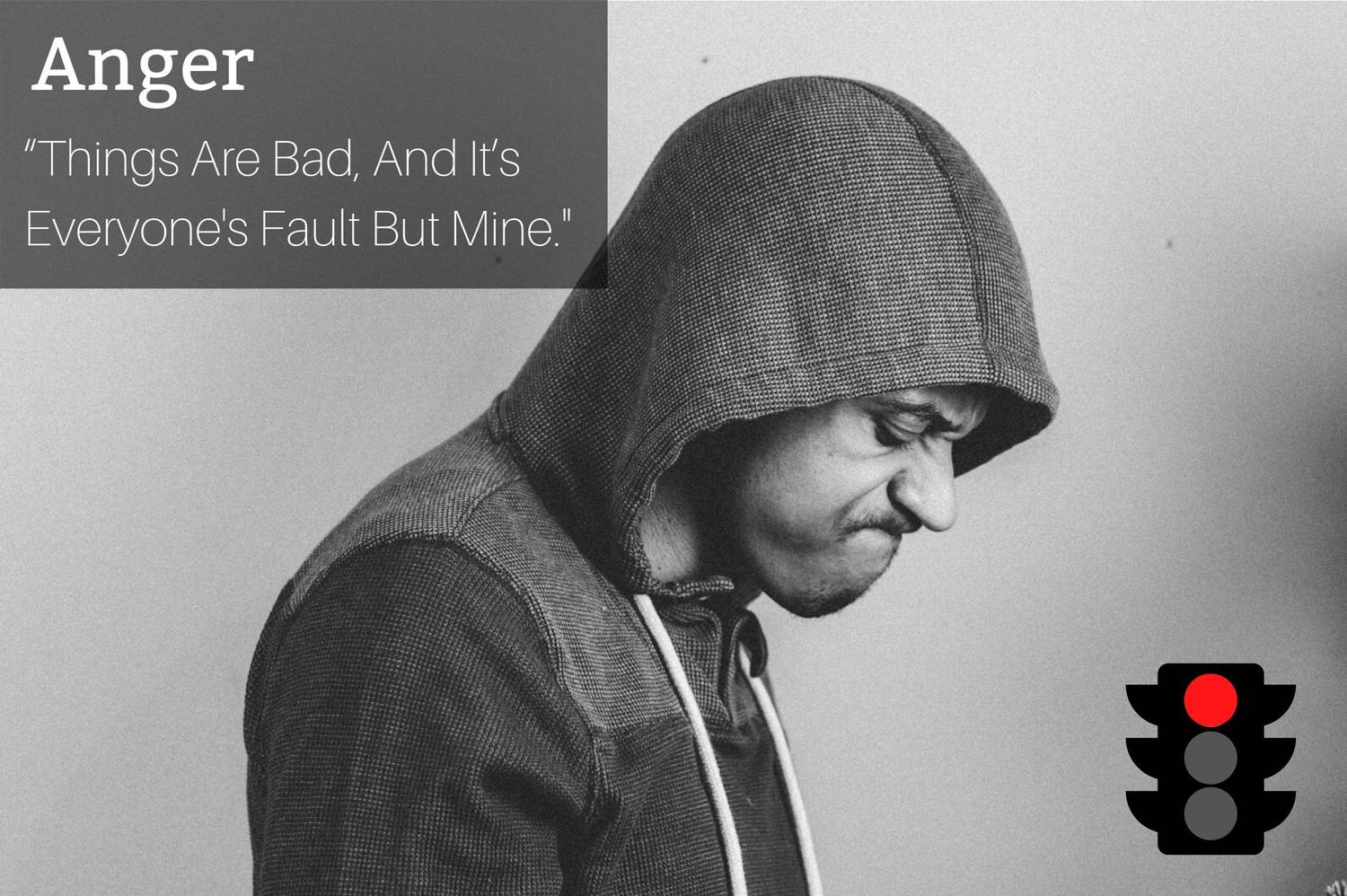 The last thing you need is dealing with a seller in a hostile mindset. They could be angry at the world and everything in it, including you.
People arrive at this stage when the seriousness of the situation sinks in for the first time. Defined as "frustrated outpouring of bottled-up emotion", anger results from a dam finally opening; they finally recognize the loss, and they are angry because of it.
A tendency for those in the anger stage is to inflict blame on anything and anyone. An angry seller is being forced to lower his price and could blame the government, the company they work for, or the market.
Depending on circumstances, it could also be you, the buyer.
Avoid, Try Them Out, or Go Ahead?
AVOID. Over everything else, what people in this stage need is space. The last thing they need is to do business as usual and force themselves in situations where their anger can be provoked.
---
BARGAINING: Desperately Attempts To Regain Control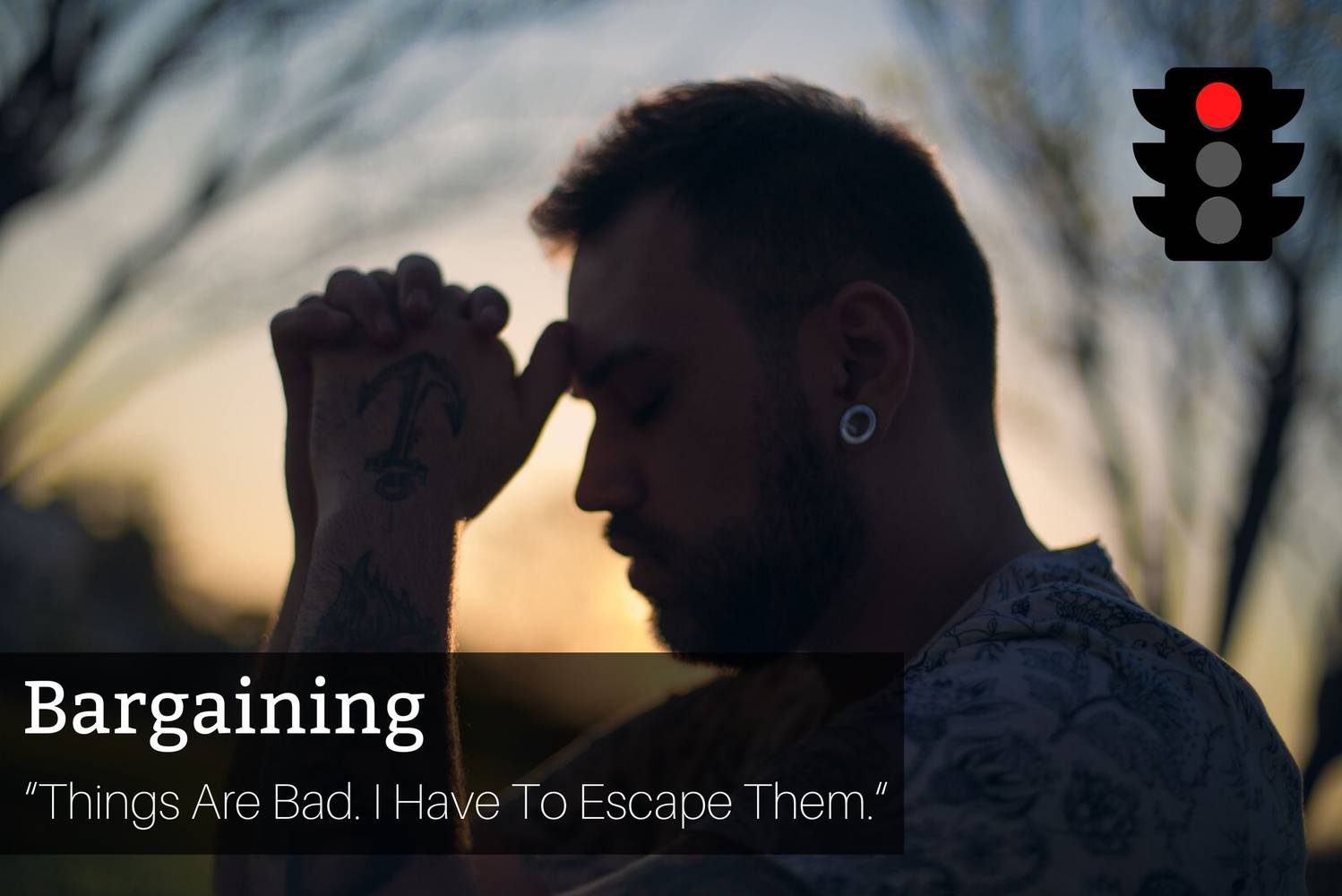 A seller in the bargaining stage might be too caught up in spending time and energy on the wrong things and might end up wasting yours.
Bargaining is the stage of desperation. After getting over anger, the person is now under the belief that the situation is reversible and is desperately seeking unrealistic ways to undo it.
A seller in the bargaining stage may be caught up in personal struggles on top of the current challenges we're all facing (laid off from a job, business going under, etc), and is looking for ways to undo them (blindly looking for a job in this market crisis and hoping for the best).
Avoid, Try Them Out, or Go Ahead?
AVOID. While sellers under this stage tend to be more proactive, they may be too distracted by looking for an immediate escape to deal with you properly. The home selling process requires a calm and rational state of mind.
---
DEPRESSION: Gives Up, Returns To A Passive State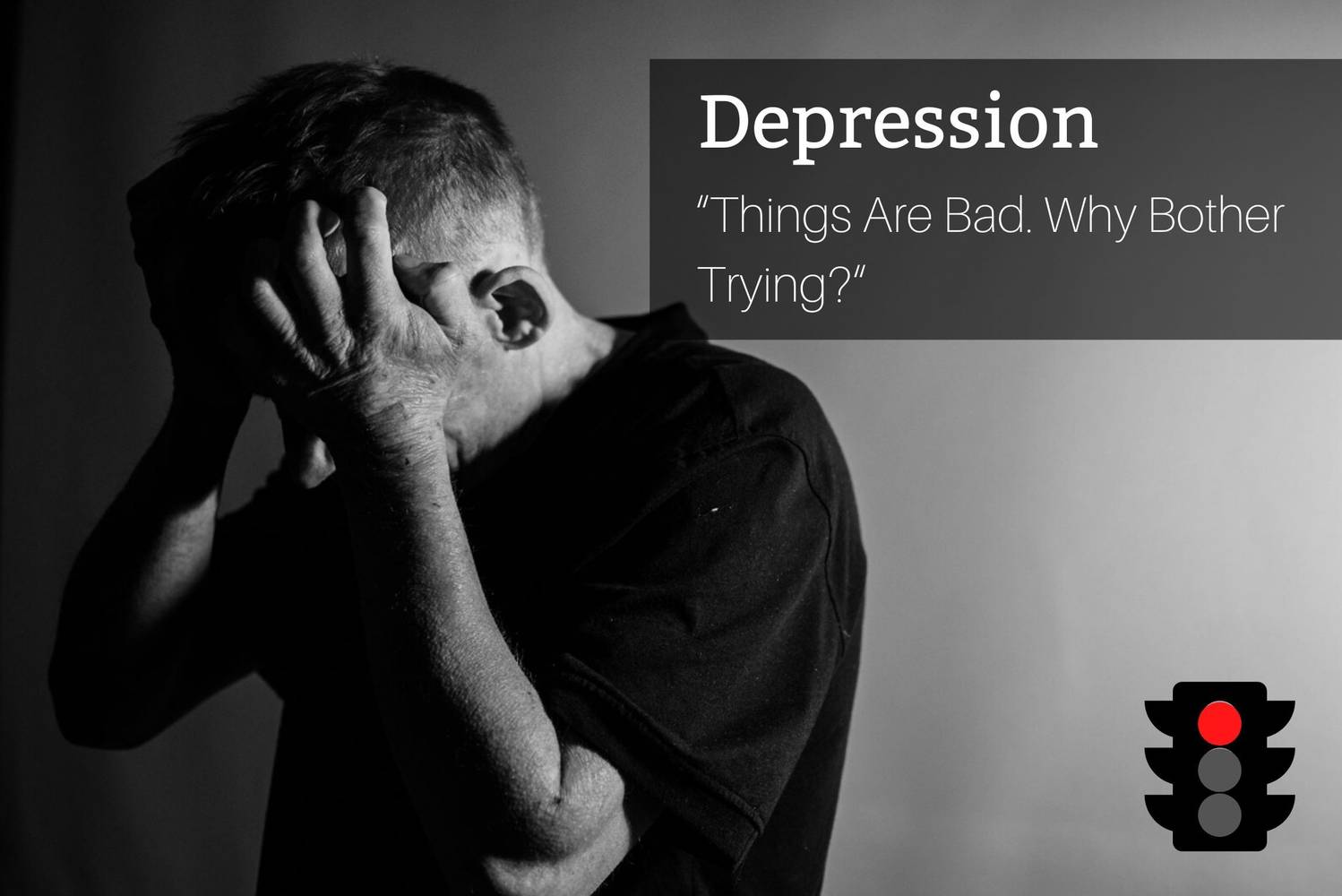 The difficulty of dealing with a seller going through depression lies in the fact that they will tend to lose interest in everyday life, such as processes that they were in the middle of going through, including trying to sell their house.
Depression is the final stage of one realizing the inevitable. Once the methods they explored during the bargaining stage fail, the weight of the circumstances finally settles.
This is the stage equated to "giving up" and returning to a passive state. With the belief that they can't do anything about their situation, they stop trying.
For sellers, this could mean abandoning their listings altogether or unenthusiastically going through half-baked negotiations.
Avoid, Try Them Out, or Go Ahead?
AVOID. This stage is very easy to get stuck into, so the best thing for sellers in this stage is to receive a steady stream of support as they try to get back on their feet. Regardless of the progress they make, chances are, they are most likely not ready to handle the stress of home selling yet.
---
TESTING: Starts Seeking Realistic Solutions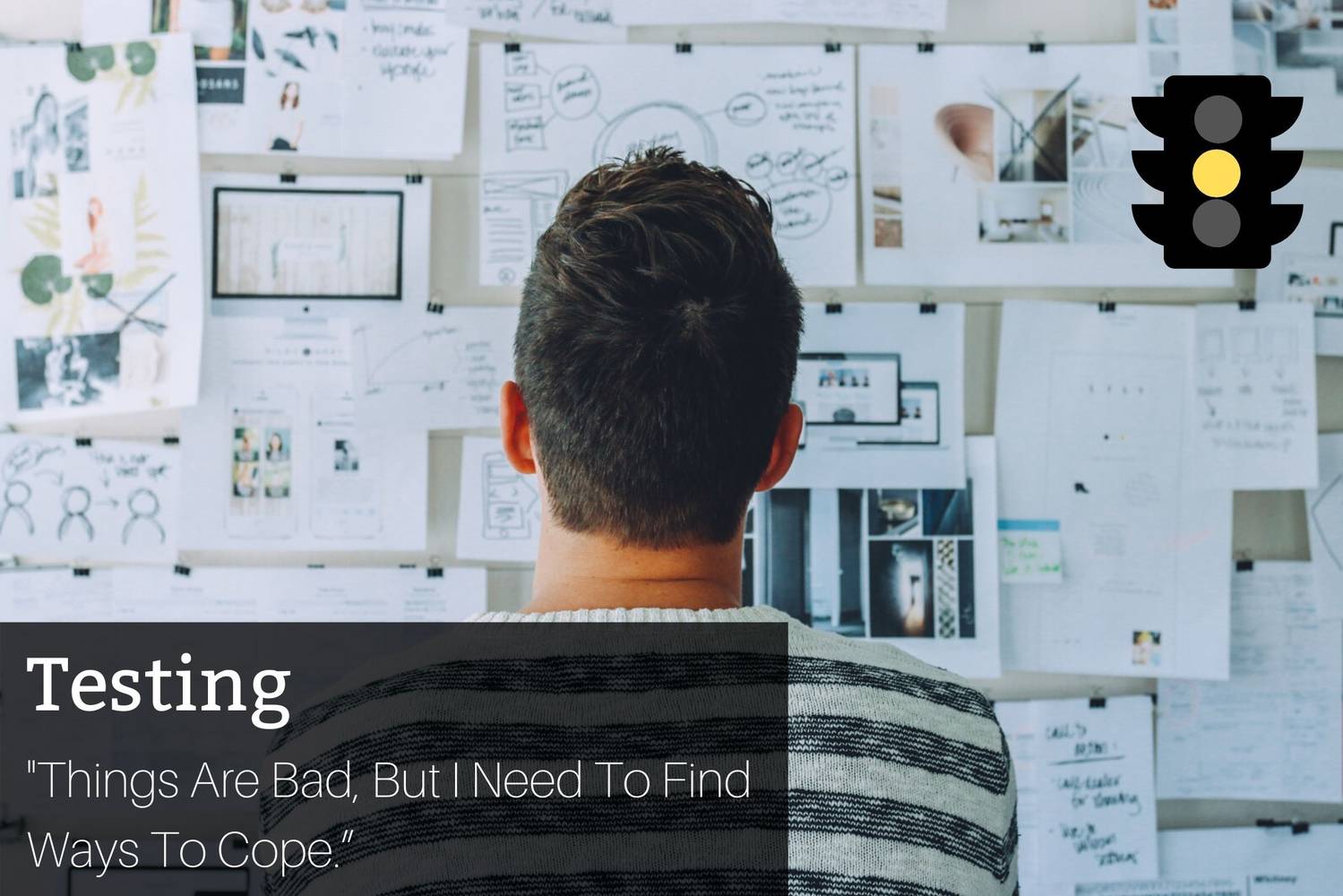 Reaching out to a seller in the testing stage can be worth a shot. While they will be exploring other alternatives to selling their house, they are willing and open, which could result in something productive for both of you.
One of the new additions to the extended Grief Cycle, This is the most overlooked stage because of its similarity to bargaining.
Testing and bargaining are both stages where one seeks solutions, but the biggest difference is their state of mind. While people in the bargaining stage look for a way out or to reverse their situation, those in the testing stage try to find realistic actions with the need to adapt to what is happening.
As this is the stage of "experimentation", sellers may seek counsel and plan out different strategies for the home they put up for sale (try to sell it right away, put it out for lease instead, etc).
Avoid, Try Them Out, or Go Ahead?
TRY THEM OUT. While their rational and realistic mindset is very recent and possibly fragile, sellers in this stage are open to trying out things that are in tune with what's happening now.
---
ACCEPTANCE: Gains A Sense Of Hope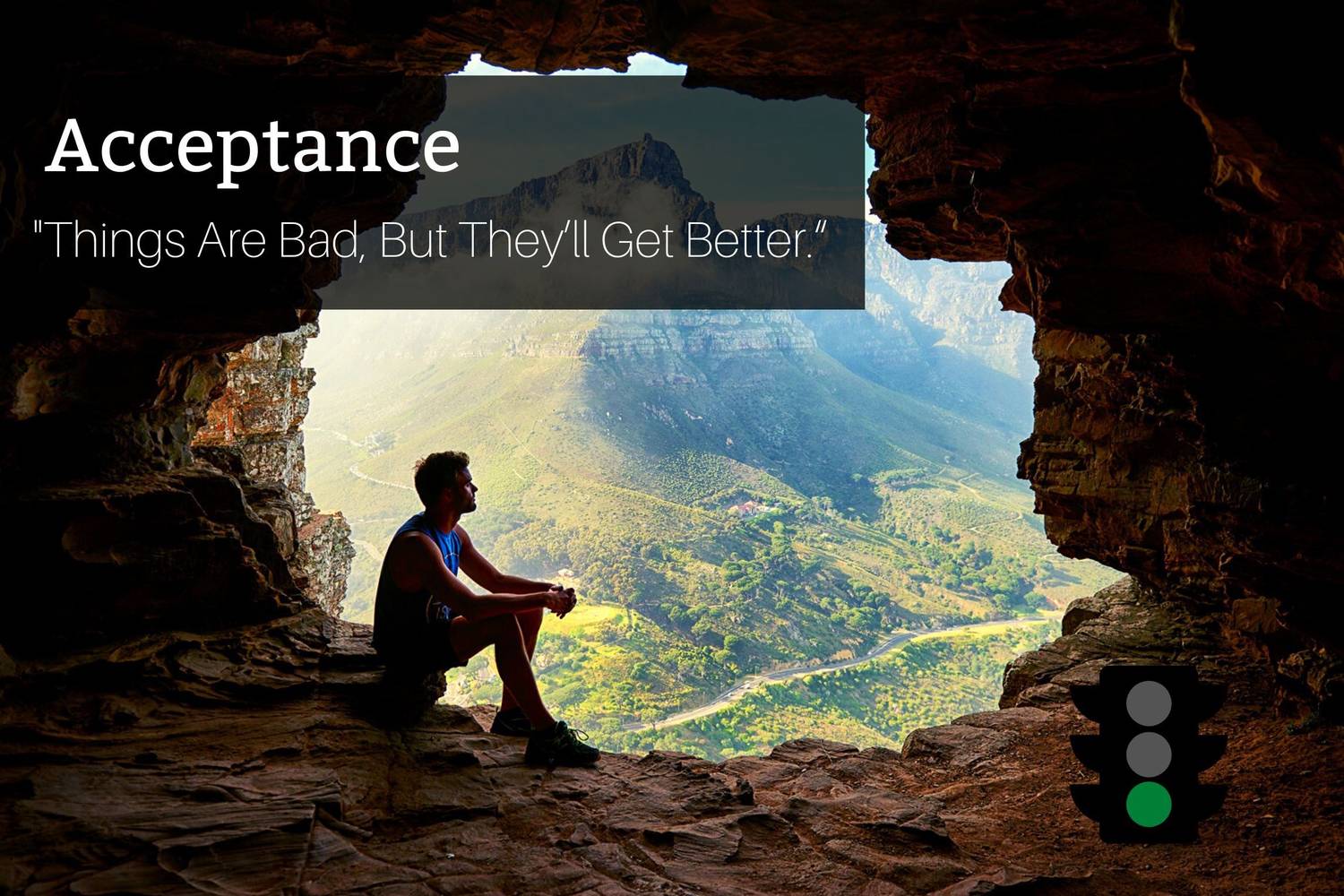 Seeking out sellers in the acceptance stage increases your chances of going through a drama-free home buying process and getting a good deal because they are ready to ride the waves of change and move on.
Acceptance is widely known to be the end-goal of people going through grief. Philosopher Gabriel Marcel's idea of hope is acknowledging the present, but knowing things will get better, regardless of when and how it will happen.
This is the state of mind that people in this stage have.
Sellers in this stage have come to terms with the difficulties the current situation will bring, but instead of lashing out, doing nothing, or feeling desperate, they are ready to move on. They will lower prices if need be and adapt to a volatile market.
Avoid, Try Them Out, or Go Ahead?
GO AHEAD. Doing business with sellers in the acceptance stage is most ideal because they are open, calm, and more stable than ever. They are back in control and ready to take action. Finding sellers in this stage will hopefully result in a smoother and drama-free home buying process for you.