Hot Houston Real Estate Market = More Competition
Last year was a record-breaking year for the Houston housing market, fueled by more than 85,000 added new jobs and continued low interest rates.
Houston's home inventory is now 23% lower than the national average with only 3.7 months of single family home inventory for sale – a 14-year low.
Because Houston is adding 1,400 new residents per day and there is such little inventory for sale, we have the tightest home buying market in the past 15 years.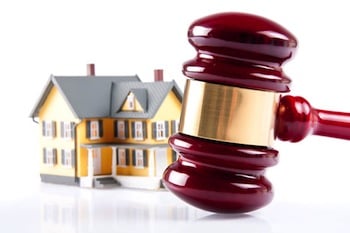 Know how to compete intelligently in a hot market.
Historically, people have both made and lost the most money in "hot markets." The difference between buying the right home at a fair price and buying the wrong home or paying the wrong amount can cost hundreds of thousands of dollars.
Here are five tips to help decide when and how to bid and when it is better to walk away.
1. Understand your local market.
On average, there are 3.7 months of inventory of single family homes in Houston. It's unlikely that the neighborhood, property type and price point where you want to buy "is average."
Some neighborhoods (like West University or Houston Heights) have less with bids going up to $50,000 over asking price. Some sectors (like Houston condos for sale) are still in a buyer's market.
Know what's happening in the neighborhood, price point and property type that matters to you.
2. Get a great guide.
Having a great Realtor matters now, more than ever.
Find a trusted advisor who won't "sell you" and is experienced in the areas you want to buy or sell. You also need someone who has relationships with great mortgage brokers, title companies & other Realtors in the area to help you identify non-MLS listed inventory, great properties, fair values and good buys.
You also want a Realtor with good reputation and good relationships, communicates well, does a lot of transactions, and is good to work with.
You want to have the best Houston Realtor that you can find.
3. Know your budget – in advance.
Mortgage preapproval is key so you know what you can really afford. This helps you in following through on contractual commitments and on bidding appropriately.
Having a pre-approval letter in advance also helps in closing offers faster as most homeowners would rather go for a lower but more reliable offer than a higher bid with no mortgage preapproval.
4. Understand your competitive advantages & how to best play them.
Know and communicate with your Realtor where you have a competitive advantage. Here are a few examples where you may not need to be the highest priced offer to be the winning bidder:
– Can you pay cash?
– How fast can you close?
– How long of an inspection period do you need?
– Are you willing to tackle tougher repairs on a home?
– Can you keep your old home and also float a new one?
– Can you be flexible on the dates a seller can move and/or do a seller's leaseback?
A recent client of mine was competing with 7 other offers (in Garden Oaks – a very hot market). By playing it smart, we won despite not having the highest offer. Paying in cash, limiting option period timing and requests, and just generally being a "good buyer" mattered more to the seller than a bigger bid.
5. Know when to walk away.
Winning a competitive situation isn't always "winning" if you bought a bad property at a bad price. You want to feel confident that you have enough data, so even when you bid high you're still getting a fair price.
The best way to do this is to get a Realtor that you can trust to help you pay fair prices on a good home. Ensure you have someone who can put your needs above theirs. Look at your Realtor's track record & testimonials.