Houston Real Estate Investment
The real estate market in Houston is quite busy, despite the financial troubles that the economic recession is causing. With neighborhoods like Tanglewood and Memorial Park growing at a steady rate, now may be a good time for you to get into real estate investment on a Houston home for sale.
Before you get into real estate investing on a Houston home for sale, you will need to make sure that you know the basics of real estate investment. This article will cover some of the basic things you should know about investing in real estate.
Houston Real Estate Investment Strategies
Investments of any kind require a lot of planning and strategizing, and real estate investments are no different. It is important to make a solid real estate investment plan that you can follow through to make it work. First, you will have to decide on whether you want to enter into real estate investment as an individual or with an investment group.
If you are a beginner, it may be more beneficial to begin with a group, where you can learn more about real estate, the local market, and how real estate investments are handled.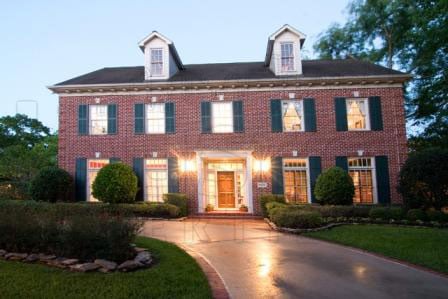 Common Types Of Houston Real Estate Investment

Real estate investments can be categorized into five basic groups:
1. Rentals – One of the most popular types of investments is to purchase a property and rent it out to tenants. Rentals offer a way of earning regular income on a piece of property, be it a condo unit, townhome, or single-family home.
2. Distress properties – With the economic crisis continuing to cause difficulties for everyone, there has been a rise in distress properties, which make for good investment prospects. Distress properties are properties that have been foreclosed and those that are facing foreclosure. Investors can get more affordable prices on these properties by settling balances with banks or purchasing houses at lower prices.
3. Developmental properties – Buying land and developing the property is another type of real estate investment, which often costs more, but also have the potential for larger gains.
4. Fixer-uppers – Sometimes, sellers are forced to sell properties at low prices, because they cannot afford to repair and renovate the property. Real estate investors can swoop in to purchase the property and handle the repairs and renovations to make for a well-developed property that will sell at a reasonable price.
5. Long-term investments – Finally, long-term real estate investments are also popular, even with the economic recession and the fall of the real estate market. Basically, real estate investors purchase properties when the market is down, then wait until the market recovers and improves, allowing for the ideal conditions to sell the home at a high cost.