There is less home inventory on the Houston market now than at any point over the last 12 years.
Most of Houston is in a strong seller's market. My last three listings have received a combined 14 offers and have gone under contract within 4 days on average. (Read more about custom Houston home sales plans).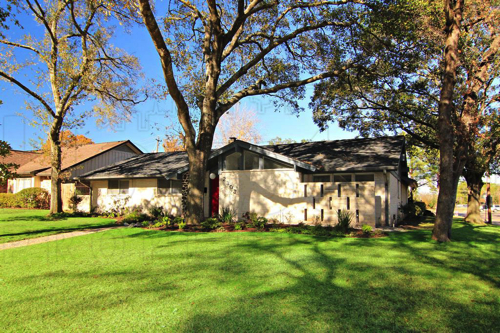 If you're a new home buyer it means that you're likely competing with other buyers. Sellers are considering much more than just your offer price to decide if they should go under contract with you. They want to know if you can actually get to the closing table with the deal you've offered.
As sellers can't be certain of your finances, they evaluate your lender and pre-approval letter.
If a new property comes up on the market on Tuesday, it may not be available on Saturday. If you look at the home over the weekend but don't have a mortgage pre-approval letter (needed for an offer) you may not get a chance to even submit an offer the following week.
Sorting out your mortgage pre-approval in advance has never been more important. Wondering exactly what you need to do? Let me help.
START NOW.
Start the pre-approval process as soon as possible. Compile all your information, begin contacting recommended lenders for quotes and get the pre-approval process rolling before you start visiting Houston homes for sale.
Be Wary of Big Banks.
Many people think "I have a bank account with ABC Big Bank, I should get approved through them." Before you do that, read some of the reviews about their mortgage departments (CitiMortgage, Wells Fargo, Bank America.)
You'll see themes: the approvals department is outsourced and doesn't understand our market, the final decision maker is 4-6 levels up in the organization and backlogged for weeks, and a conditional pre-approval letter doesn't mean they'll actually close your loan on time.
Private client services and relocation departments are an exception. However, talk to your Realtor and see how often the specific person or department you're working with has actually closed on time in Houston.
Be Wary of Internet Lenders.
General rule of thumb when dealing with Internet lenders: If it looks too good to be true, it probably is. If someone is in call center getting thousands of leads a day from all over the country, do they really understand the Houston housing market? Will they really help you meet your closing deadlines?
As with Big Banks, check for online reviews and ask your Realtor how the internet lenders perform when it comes to getting a loan closed on time.
Find a Mortgage Provider Who's An Excellent Communicator.
Find someone who is EAGER to work with you. First impressions are important, so if at the start you come across mortgage providers who are slow and always "unavailable," find a new one. It is a likely indicator they won't be serving your needs well during the closing process.

Get Multiple Quotes So You Have Options
Start and build relationships with several mortgage brokers. There's always the possibility that you may need to turn elsewhere at some point during the transaction.
Work With People Who Treat You As a Priority
It's always important that you remain "important" to the mortgage provider. If you "matter" they will go the extra mile to work on your case. There are a lot of other home buyers and there will be other people looking to get their applications processed first, so it would be best to find someone who will keep you as a priority.
Be on the Lookout For Warning Signs
Slower response times, vague answers, requests for new information without explanation – these are the warning signs. It's helpful if your Realtor has a strong relationship with the mortgage provider, so if there's any issue and you're not getting your phone calls returned, you can get someone to call and expedite the process.
For a list of mortgage providers who have proven they can close Houston properties on time with good rates, and good communication skills, please contact Paige Martin, head of the Houston Properties Team & Broker Associate Keller Williams at [email protected] or 713-425-4194.