Buying A Houston Home? Avoid These 9 Kisses Of Death For Resale
Buying A Houston Home? Avoid These 9 Kisses Of Death For Resale
An analysis of 512,056 Houston home sales revealed that you can be the most shrewd homebuyer by avoiding the 9 mistakes many have made.
---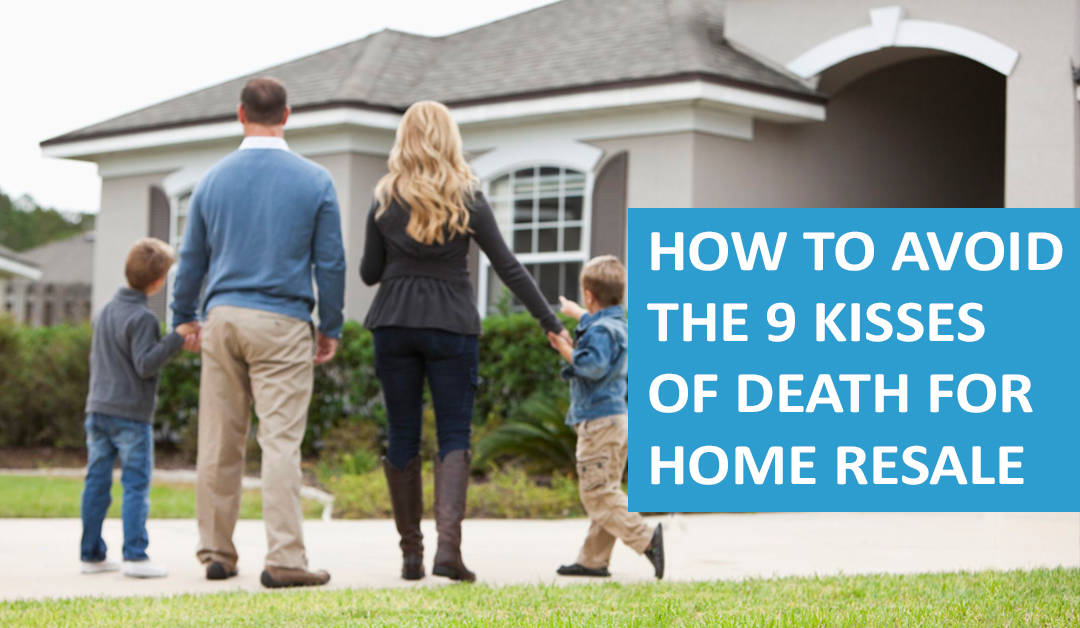 While buying a home seems simple, there are vast pitfalls that can prevent you from not only living your best life but also impact your ability to prosper financially from your home purchase.
The real answer to "did you get a good deal?" only comes up when you go to resell.
It's just like buying a stock: you don't know how much money you make or lose until you sell it.
While the "average" Houston home has appreciated, it doesn't mean that every area, neighborhood, or property has made money for its owner.
This is where hiring a dependable realtor to buy a Houston home will play an important role in your quest on how to find the best home in Houston.
38% of homes bought & re-sold within 5 years, lost money for their owner on a net basis.
From studying 512,056 Houston home sales over two decades, we identified nine home characteristics that have a systematic and statistically significant NEGATIVE impact on a home's resale value.
We dubbed these "The Nine Kisses Of Death For Resale" – a.k.a what you should avoid to make a good Houston real estate investment.
Properties with any of these factors on average:
Re-sold for lower values than their peers.
Suffered from a smaller buyer pool (some buyers are unwilling to deal with any of these issues).
Stayed on the market longer.
Required a larger discount off list price to sell.
Created additional costs and/or hassles for residents.
(You can also read part #2 of this series: 5 Themes That Have Made For Successful Houston Real Estate Investments)
"Paige Martin and the The Houston Properties Team are amazing. They are unbelievably candid. They talked us out of buying over two dozen houses based on issues that we didn't see (although the houses looked gorgeous). They always have your best interests at heart and they're experts in their craft. That's why our family has completed eight transactions with them over the past decade. Paige and the Houston Properties Team are experts that you can trust." – Debi G
---
Table of Contents
---
Each Houston Real Estate Resale Issue Shaved Over 55% Off 10-Year Appreciation Rates
Our analysis revealed that every resale issue reduced the average 10-year appreciation rate by 55% or more. It even reached a negative rating in one case.
Here are some hard facts if you are wondering how to find the best home in Houston in 2019.
From our study, the 10-year median sale price per square foot appreciation rate of the Close In Houston Neighborhoods was 20%.
If you bought an average Houston house, your $300,000 investment turned into $360,000 over a 10 year time period.
Since most people finance their home with a 20% down payment (using the values above) their $60,000 down payment turned into $120,000 of equity.
However, there were winners, who were at the right place during the best time to buy a house in Houston who generated over 500% (earned 5x their money) out of the best Houston real estate investments and losers who lost significant sums over this time period.
From our analysis, every resale issue reduced the average 10-year appreciation rate by 55% or more. In one case, the 10-year appreciation rate was negative.
(e.g. IF YOU'RE BUYING A HOME, AVOID THESE RESALE CHALLENGES!)
---
Each Issue Found When You Buy a Houston Home Required Huge Discount To Sell
Homes with any of the 9 Kisses of Death suffered from staggering discounts off their list price to sell.
Houston homes for sale with these resale issues were harder to sell. Specifically, buyers required a greater discount off list price to close the deal.
As an example, when you want to buy a Houston home listed at $300,000 and sold at $300,000 there would be a 0% discount required to sell the home. (This would be very good for sellers and a sign of a hot market.)
From our analysis for Close In Houston, the median Houston home required a 2.1% discount off the list price to sell.
Homes that possessed any of the 9 Kisses of Death required a larger discount off the list price to sell, on average.
The main reason buyers wondering where to buy a house in Houston required discounts is that each resale issue, like flood risk and damages to homes, took a percent of the population out of the buyer pool.
As an anecdote, when we work with buyers in Houston's inner loop, about 10-15% of the population will refuse to even consider any property where "they can hear a train." In most cases, this concern stems from their children's safety (more than noise pollution).
The house could have every factor that's important to them (e.g. # beds, # baths, yard size, home size, the style they like, recent construction) and priced less than their budget, but these buyers will not even consider these properties even if they are found in the best areas to invest in real estate Houston.
When there is low demand, prices fall.
---
41% Of Houston Homes for Sale Had One or More Resale Issues
Wise Houston homebuyers who avoided these resale issues enjoyed double the average 10-year real estate appreciation in Houston.
We have isolated these Houston homes resale issues for your benefit. Have a look at them.
41% of homes had at least one major resale issue from Close in Houston (defined as Houston MLS areas 2,4,9,16,17,22,23,24).
Houston homebuyers who avoided properties with any of these resale issues nearly doubled Houston's median 10-year appreciation.
Established home buying must dos dictate that the single best way to improve your expected long-term appreciation rate is to avoid properties that have one or more of these nine factors.
The main reasons that so many properties experience these resale issues even if they're in the best neighborhood in Houston is due to:
Houston is gaining in population and has more traffic.
Houston has no property zoning (e.g. commercial establishments can be next to residential properties) in most neighborhoods.
Newer builders require an inventory and have been gaining lots in less desirable locations for recent construction.
---
Resale Issue #1: Built By Reputation-Challenged Builders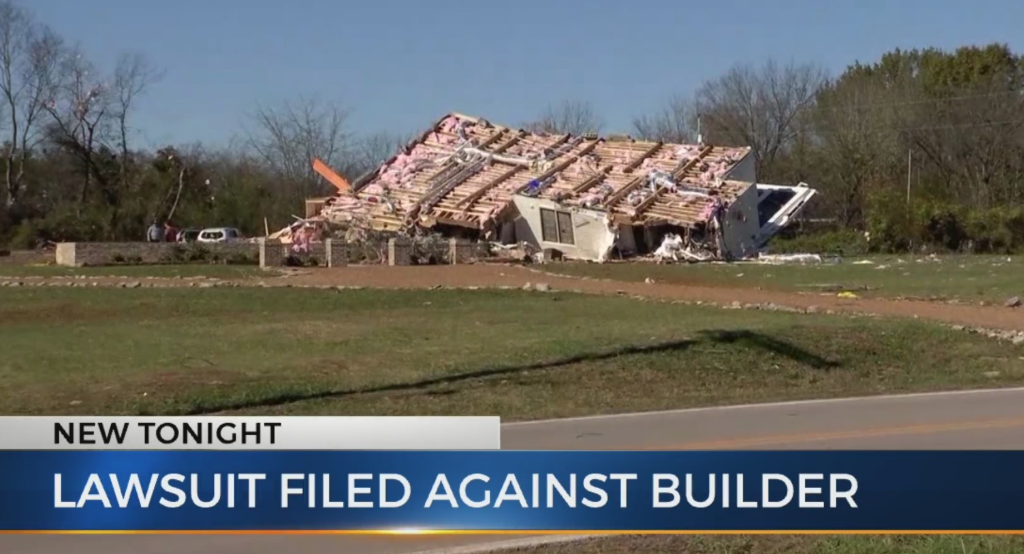 Contact us for unbiased builder recommendations. We will tell you which ones we trust and those that we will seriously urge you to avoid.
Impact: Depreciated 5.3% Over 10 Years
Requires: 5.6% Off List Price To Sell
Effects: 4% Of the Market
In our analysis of the best Houston real estate market, we defined "reputation challenged builders" as those with:
1) Three or more counts of litigation;
2) Bankruptcy, or
3) A featured "problem" story in the Houston Business Journal or Houston Chronicle.
Our research showed that homes built by reputation-challenged builders sold for the greatest average discount to list price.
To avoid these builders, the best Houston realtor should check on the firm's history, lawsuits, and look at their prior projects.
In Houston's inner loop, one concerning trend is that builders will form an LLC, build a collection of homes, and run into issues. Then, the same principals will close that company and form another new one. For small builders, it's important to not only run proper due diligence on the firm but also the main individuals within the firm and understand their history.
Contact us for a list of builder recommendations (both builders we like and those we'd suggest you consider avoiding). We are always here to help answer your query on real estate investment companies Houston.
---
Resale Issue #2: In the Flood Plain / Flood Way
New rainfall data show that current flood maps understate the risk posed by strengthening storms. Despite this, one in 5 new housing permits in Houston is still in a flood plain.
Impact: Depreciated 3.5% Over 10 Years
Requires: 5.2% Off List Price To Sell
Effects: 7% Of the Market
Definition:
In "100-year floodplain" means any area of land that:
(A) is identified on the flood insurance rate map as a special flood hazard area, which is designated as Zone A, V, A99, AE, AO, AH, VE, or AR on the map;
(B) has a one percent annual chance of flooding, which is considered to be a high risk of flooding; and
(C) may include a regulatory floodway, flood pool, or reservoir.
"Floodway" means an area that is identified on the flood insurance rate map as a regulatory floodway, which includes the channel of a river or other watercourse and the adjacent land areas that must be reserved for the discharge of a base flood, also referred to as a 100-year flood, without cumulatively increasing the water surface elevation more than a designated height."
---
One in 5 newly approved housing permits in Houston is in a flood plain.
Development for 260 plats within Houston flood zones is currently underway. The city issued about 615 home construction permits in the 100-year floodplain, and over 600 permits in the 500-year floodplain. These areas have an annual water inundation percentage between 0.2 – 1%.
Before Harvey, Houston neighborhoods within the floodplain already have a 3.5% 10-year depreciation rate. This got residents wondering where is the best area to buy a house in Houston? There's a high likelihood that resale numbers in these flooded areas will continue to drop because:
Houston's city council passed onerous regulations for any new permits in flood-prone areas (above).
Many Harvey-flooded-and-then-renovated homes are hitting the market, creating a material oversupply in areas that flooded.
The demand for construction is pushing labor and material costs. Many builders and major remodelers I've talked with expect their costs to increase by 15-25% in these areas.
This will make determining fair value difficult between non-flooded homes, flooded-and-well renovated houses and flooded-and-poorly renovated properties. We see even seasoned real estate agents struggle with these factors pertaining to a home investment in Houston.
Buyers will have the benefit of a larger inventory and competition when looking for the best deals (ie those built by reputable builders, properties with remediation certificates, and houses with strong warranties). Add to this the insurance costs and we can see why buyers typically have a stronger hand during negotiations.
Why Hire Realtor in Buying Houston Home
These concerns are among the reasons why hire realtor in buying Houston home. For buyers interested in these areas, your Realtor should be able to steer you towards buying a good home in Houston and getting good deals. For sellers, your agent should be able to advise you on how to properly (and fairly) price your home.
---
Resale Issue #3: Neighborhood Flooding History / Reputation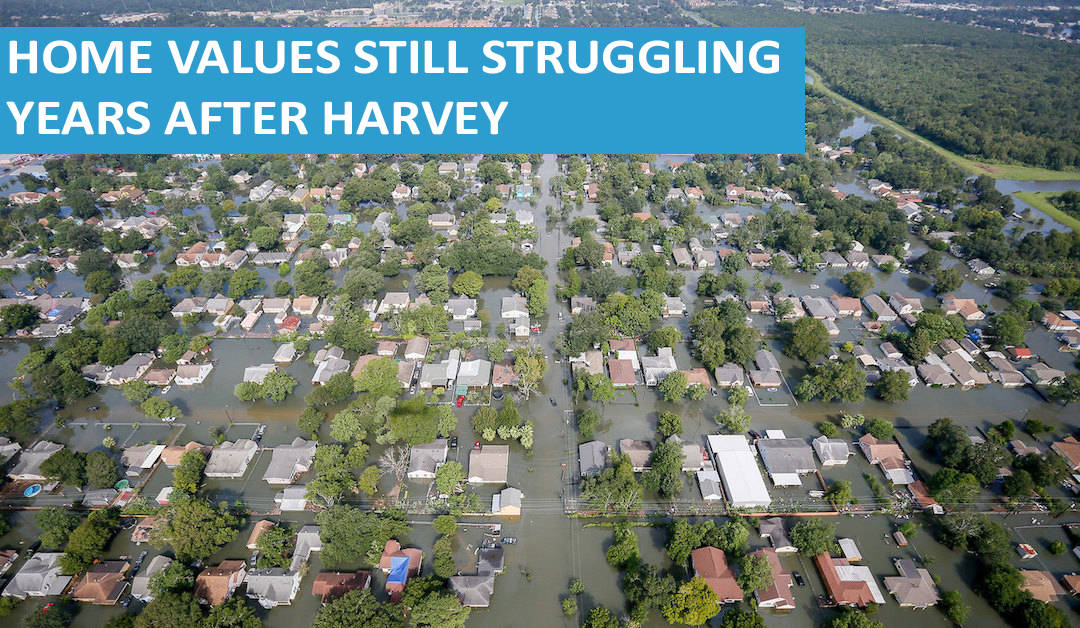 Home values and land prices in flood-prone areas are still reeling two years after Harvey, with home valuations on a decline of 6% over the last 3 years.
Impact: Only 2.3% Appreciation Over 10 Years
Requires: 4% Off List Price To Sell
Effects: 9% Of the Market
Definition:
Located within a neighborhood with an "Above Average" number of FEMA claims from two or more Houston flooding events since 2000. Read our full article How To Avoid Houston Homes With Flooding History for complete details.
To make sure you are buying a good home investment, check for flooding history. Hot tips for buying a home in such area include:
1. Checking FEMA flood maps to see whether the neighborhood you're considering is a flood-risk zone or not
2. Getting a survey
3. Consider getting a flood insurance policy
4. Researching water levels and flood stages in the bodies of water near the home
5. Asking your future neighbors about the neighborhood's, or the home's, flood history
6. Talking to an expert real estate broker
---
Resale Issue #4: Close To A Railroad Track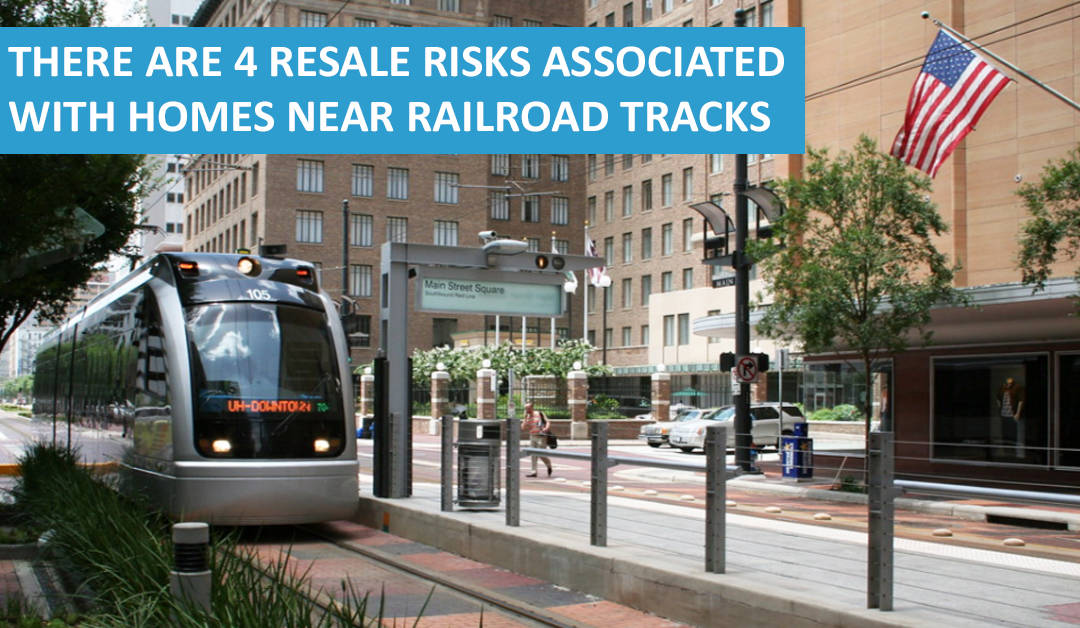 Living within 50 yards of a railroad track posed 4 resale risks, which took 3% of houses off the market.
Impact: Appreciated only 4% Over 10 Years
Requires: 4.3% Off List Price To Sell
Effects: 3% Of the Market
For this analysis, we defined properties in this category as those located with 50 yards of a railroad track.
Homeowners in this location face these several common concerns:
1. Noise
2. Child Safety
Most railroad tracks in Houston are not fenced and are near a commercial property. Many children have put themselves in danger when playing on or near railroad tracks.
According to Operation Life Saver, "every three hours, a person or vehicle is hit by a train." Living in close proximity to railroad tracks increases the likelihood of children walking or playing near tracks.
3. Pet Safety
Houston recently made the list of the top 25 most dog-friendly cities in the United States.
While there has been a lot of documented research on the number of people who are hit by trains, there is very little analysis on the number of "furry family members" who are hit and killed by trains each year.
Even without published studies, a number of families refuse to purchase a home too close to the railroad for the fear their pets will wonder onto the tracks at the wrong time.
4. Pollution / Health Risks
A study from California found people who live near railroad stations, especially those with high traffic volume, had higher risk for cancer due to exposure to diesel pollution from the trains.
An analysis completed by the Mayo Clinic found asthma to be 40 to 70% more prevalent in children who lived near a railroad intersection. The pollution caused by the diesel engines permeate the air around the tracks and the homes in the nearby area.
A separate University of Washington study also found residents who lived near rail lines faced increased exposure to harmful microscopic particles from diesel emissions.
---
Resale Issue #5: Close to a Major Freeway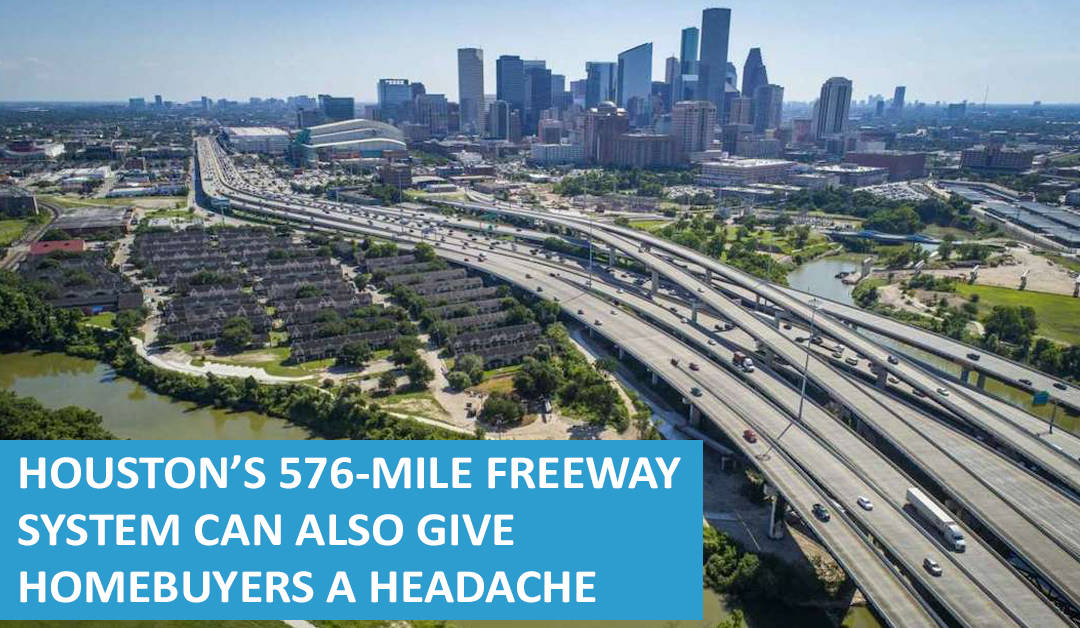 We know Houston's 576-mile freeway system like the back of our hand and we can help you with your options if your house is located near them.
Impact: Appreciated only 6% Over 10 Years
Requires: 3.7% Off List Price To Sell
Effects: 4% Of the Market
Definition:
Located within 50 yards of a US or Texas highway.
High-speed vehicular traffic is common in freeways. And just like properties near a railroad track, homes in this location have lower resale value and higher owner and tenant turnovers.
Some issues that come with residential Houston real estate investments along freeways include:
Noise
The most common factor is still noise. Homeowners will have to deal with the sound of traffic, cars honking, and engines whizzing throughout the day and night. This location will not appeal to those who prefer a peaceful and quiet environment.

Safety Concerns
Families may also skip residential investment property Houston which is close to a major freeway because of safety issues. Busy streets with cars running at high-speed can be dangerous to pets and children.

Inconvenience
While freeways make it easier for some people to go into the city, those who live along freeways experience the opposite. Parking and reversing a car out of a driveway can be a challenge during peak traffic hours.
---
Resale Issue #6: On a Major Thoroughfare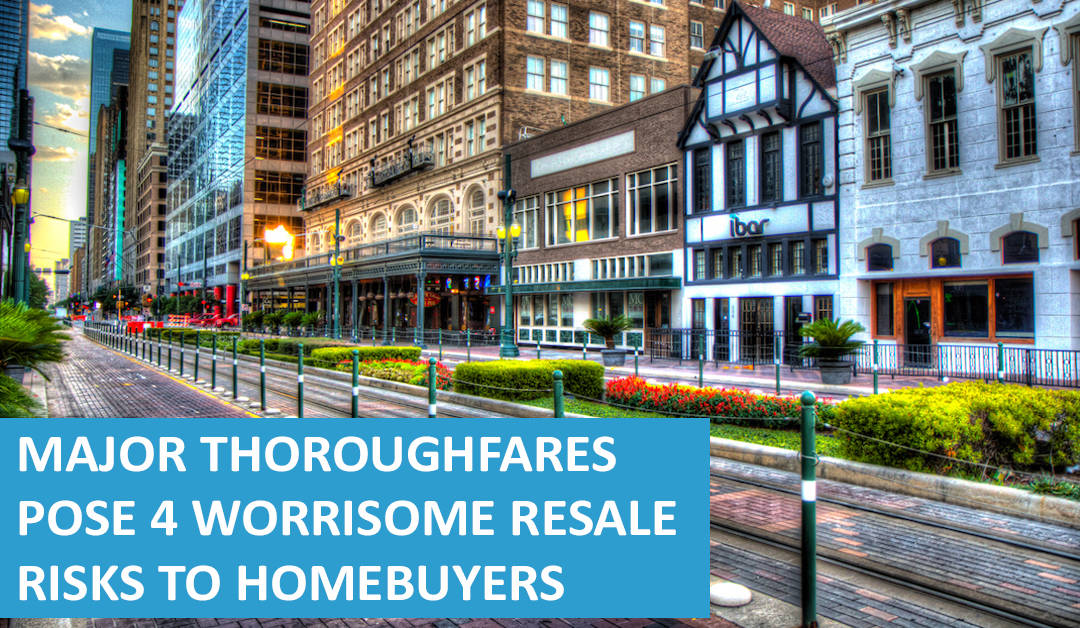 With traffic noise of 70 to 80 decibels bombarding homeowners daily from the highway, homes within 50 yards of major thoroughfares only appreciated at 6.5% over 10 years.
Impact: Appreciated only 6.5% Over 10 Years
Requires: 2.8% Off List Price To Sell
Effects: 8% Of the Market
Properties included in this analysis are those located on a major Houston street such as Kirby, Bissonnet, Buffalo Speedway, Memorial Dr., Voss, Woodway, TC Jester, Richmond, Washington Ave, Montrose Blvd, W. Gray, W Dallas, Shepherd, and Westheimer Rd.
Best Time to Buy a House in Houston
Houston homebuyers who ask themselves where to buy a can face the following challenges when living along a major thoroughfare:
Noise
The incessant honking during rush hour and the noise coming from thousands of cars driving per day can put off a homeowner who wants to enjoy peace and quiet, especially at night. Car headlights can also shine through the windows of the house which can disturb homeowners trying to sleep at night. When this happens, they would start wondering where is the best zip code Houston home.

Traffic and Parking
With the hundreds of cars passing by, going in and out of the driveway can be very challenging especially during rush-hour.

Kids' Enjoyment and Safety
Kids playing on the front lawn or on the sidewalk can be riskier for homes on major streets. They probably won't be able to play long enough on Westheimer Road before having to yell "car!"

Privacy
Issues on privacy can be a combination of the three items above. The foot and car traffic to deal with every day are just significantly greater than living in a home in a quiet street. Being on a major city street means you are somewhat "exposed."
---
Resale Issue #7: Proximity to Commercial Buildings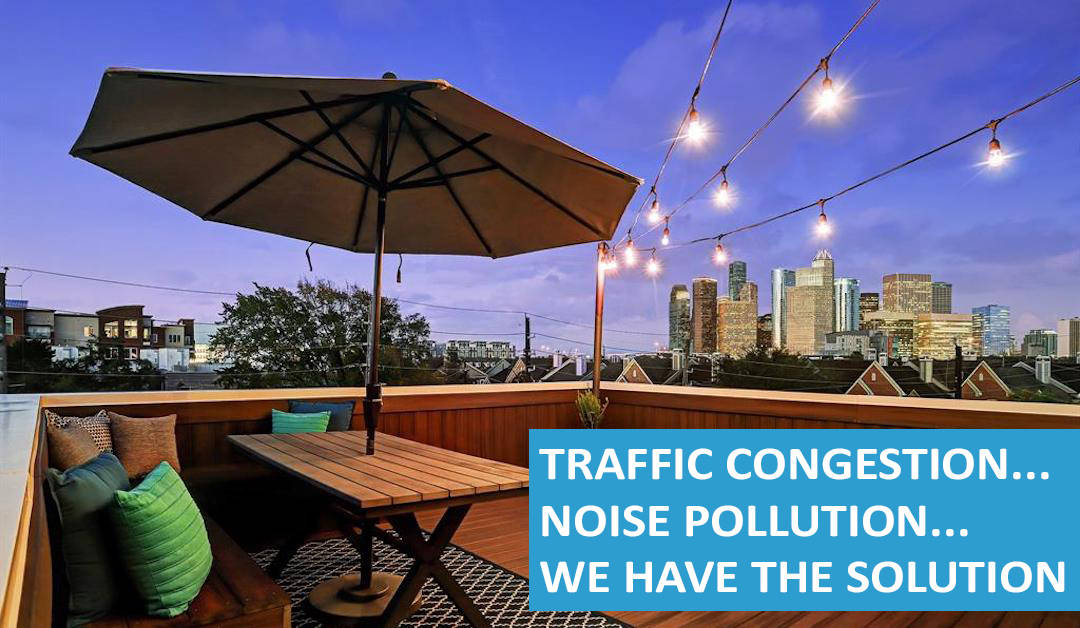 Accessibility, convenience, and privacy often don't mix but a good Houston Realtor can help you find the property with the right balance without sacrificing a probable future resell.
Impact: Appreciated only 8.9% Over 10 Years
Requires: 3.1% Off List Price To Sell
Effects: 6% Of the Market
Definition:
Property located on a lot adjacent to a lot being used as a commercial property according to Google Maps.
Though living near restaurants, convenience stores, and gyms might increase your home's value, having them right outside your doorstep bring some challenges too.
Some common issues of homes near commercial buildings are:
Traffic Congestion
Patrons of the businesses next door will contribute to traffic congestion, especially during peak business hours. Many cars would pass by the house round the clock. Homeowners will have a difficult time parking and going out of the driveway.

Noise
If the house backs up to a pub or restaurant, loud music and loud customers can be a problem especially at night. Loud diesel delivery trucks driving by and running their engines will also be a constant source of noise.

Safety and Privacy
Aside from noise, rowdy customers also bring safety concerns. Conflicts can happen anytime and the severity is unpredictable. These conflicts expose homeowners living nearby to dangers that may arise.

Cleanliness
Proper garbage disposal and management can also be a source of problem. Businesses such as restaurants and bars usually have dumpsters that smell of rotten food because of the amount of food waste they discard every day. Since the house is nearby, homeowners will have to deal with this smell until they collect the garbages the following day.

Unpredictable future developments
The property might sit across a peaceful coffee shop right now. But since this is a commercial property, future developments are out of your control. The building owner can turn it into a pub in a few years, and that's when you will have to deal with the first four issues mentioned above.
---
Resale Issue #8: Close to High Voltage Power Lines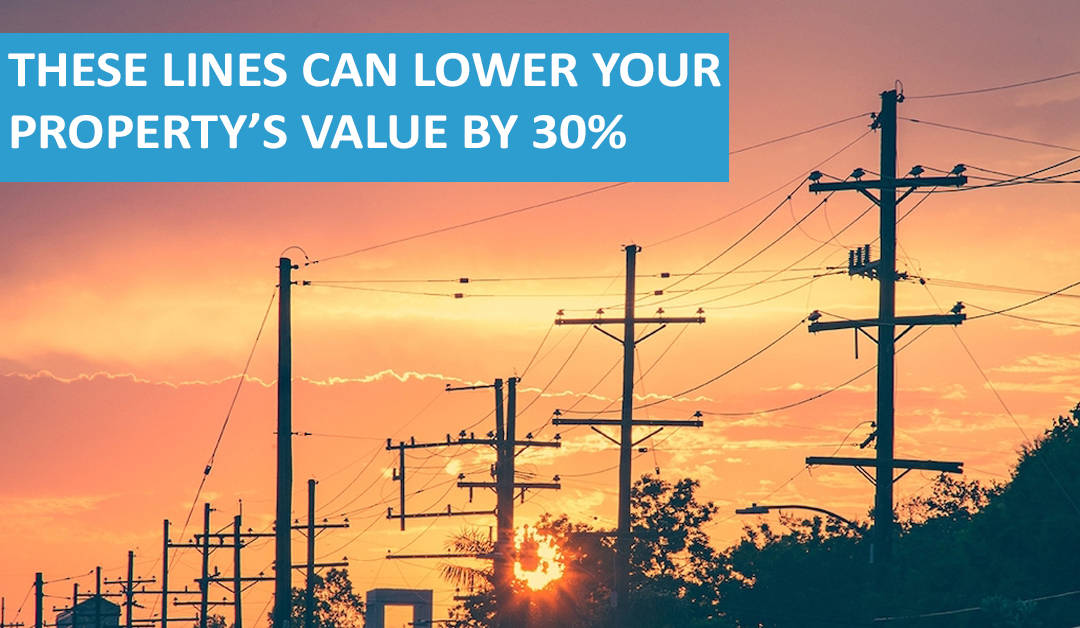 Proximity to power lines may lower a property's value by as much as 30%. What may only start out as an inconvenience can be a big detriment in getting fair resale value later on.
Impact: Appreciated only 7% Over 10 Years
Requires: 2.3% Off List Price To Sell
Effects: 1% Of the Market
We define properties as close to high voltage power lines if they are within 50 yards of a power transmission station or high voltage transmission line.
Here are some concerns homebuyers have raised about properties near power lines:
Health Concerns
Power lines are often red flags prospective homebuyers look for when viewing a house for the first time. Many people believe that living near power lines – especially high voltage ones – can cause cancer because of the EMF (electromagnetic field) they emit. There were studies since the 1990s disproving the effects of low-frequency EMF to cancer. However, most prospective homebuyers are still averse to buying properties in this location.

Issues on Comfort
The buzzing noise from power lines also gives residents a certain level of discomfort. Even without an actual hazard, disturbing sounds can put off homebuyers even while still viewing.

Home Appearance
Aside from safety concerns, power lines make houses look unattractive and contribute to the reduction in land value. Lower market prices are not always enough to compensate for the bad view brought about by power lines.
---
Resale Issue #9: Awkward / Choppy Floor Plans Even in the Best Neighborhood in Houston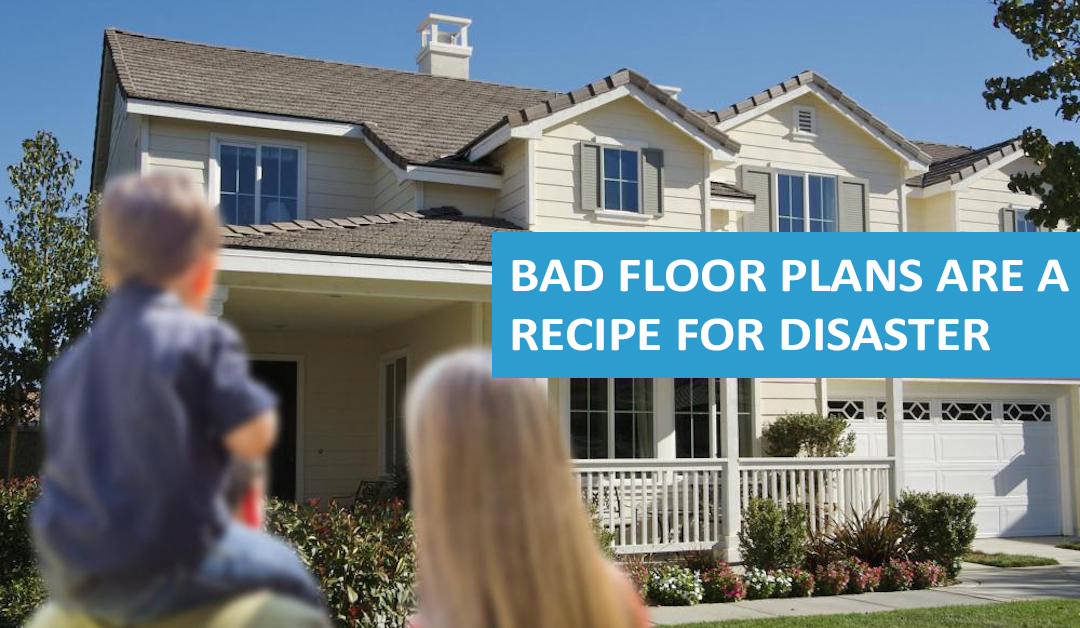 An analysis of 815,494 Houston home listings revealed that bad floor plans and increasing property value will never go hand in hand.
Disclaimer: The Houston MLS lets us track about 200 different property factors. Eight of the factors listed above come directly from the data. However, when we reviewed the analysis with our team (the #1 boutique real estate team in Houston with over $500 million of residential property sales) our top-ranked Realtors who understand the hottest real estate markets in Houston unanimously mentioned a factor that they felt needed to be on the list but we didn't have a statistically significant method to pull data from the last 20 years.
Homebuyers might not know how to choose best home in Houston. They might not identify what bad floor plans are on the first visit, but they will feel something is not right about the house.
Buyers will not resonate with a home with a bad floor plan when they first see it. It is often very difficult to correct a bad floor plan without having to spend a lot of money. The task will entail having to remove and move walls. And some walls you wish to relocate can even be load-bearing walls, which may be impossible or financially unreasonable to move.
Basically, you will need to do a major overhaul of your real estate investment Houston and it can cost you more money over a longer time. The only way for you to recover these expenses is by increasing the price of your home during reselling. Higher pricing, in turn, will take you longer days on the market to a homebuyer prospect.
How to Find the Best Home in Houston in 2019
Great tips for buying a home in Houston include avoiding bad floor plans by knowing what to look for when touring a house. Here are some of the most common bad layout designs:
Inside stairway facing the entrance
Welcoming guests with a stairway can be off-putting and confrontational. Ideal stairways are wide, curved, well lit, and are off to the side.

Hallway facing the entrance
Long, narrow, dark hallways are cause negative impressions, especially if they see the entire hallway right from the entryway.

No buffer for bedrooms
Bedroom doors must not directly open to dining or living areas for privacy. Noise coming from adjacent rooms also causes a disturbance. Placing bedrooms between closets or bathrooms will provide a good source of the sound buffer.

Poorly located bathrooms
The only thing worse than seeing a long dark hallway upon entrance is looking at a full view of a toilet at the end. A good floor plan has bathrooms strategically located for privacy and convenience. That's why a bathroom accessible only by passing through a utility or laundry room is also unappealing.

No natural lighting
Natural lighting provides a comfortable and pleasant vibe to your home. A window placed toward one edge brings in natural light and reflects the light off to the adjacent wall. A good layout sets windows on different walls to allow more light to come in and circulate.