Located just outside the Inner Loop, The Galleria is one of Houston's busiest and most exciting districts. Condo residents are a few blocks from numerous entertainment hubs like The Galleria mall and Uptown Park, as well as restaurants, parks, and museums.
Condos in the Galleria are also a short distance to the district's many office buildings. See all of Galleria Condos on a map below.
Galleria Condos Houston: Related Resources:
Galleria Houston Condos Map And Condo Guide

Houston Condo Guide: Most Popular Galleria Condos
Many Galleria Houston condos have 24-hour staff, guards, secure parking, gated entrance and building security. Some buildings also have fire prevention and emergency systems as well as surveillance cameras.
Galleria highrises also offer great amenities: tennis courts, pools, saunas, fitness rooms, well-kept grounds, roof top decks, and more. Porters, valet, building managers, concierges, trash & dry cleaning pickup are also available at many luxury buildings.
Known as "The Triumph Tower of Houston", Cosmopolitan is a 22-story highrise popular for its world-class condo features and five star hotel-like amenities.
View All Cosmopolitan Condos For Sale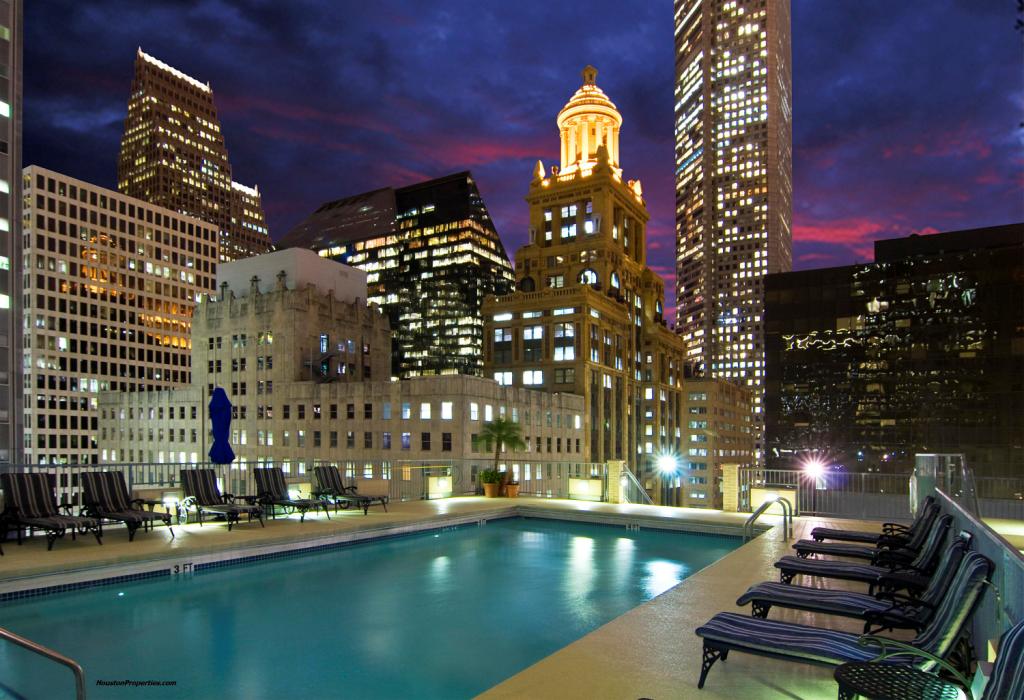 Astoria lies in the heart of Galleria. The 28-story high building features Modern Art Deco architecture and Galleria and Downtown views.
View All Astoria Condos For Sale
Designed and completed in 2010 by Ziegler Cooper Architects, Highland Tower features a wide floor plan selection and "modern-meets-classic" architectural design.
View All Highland Tower Condos For Sale
One of the districts most popular condo buildings, The Montebello is a 30-story high residential building towering over Uptown Park, just north of Houston's vibrant Galleria.
View All Montebello Condos For Sale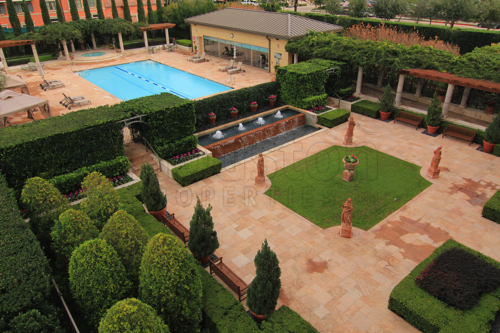 Villa D'Este (built in 1999) is a sister property to The Montebello (built 2003).  It is only a few hundred feet from Uptown Park, and is known for having high security and top-notch service.
View All Villa D'Este Condos For Sale
A Cesar Pelli creation, Four Leaf Towers is a towering pair of residential high-rises. The 40-story high condominium was one of the first luxury condo buildings in the Galleria.
View All Four Leaf Condos For Sale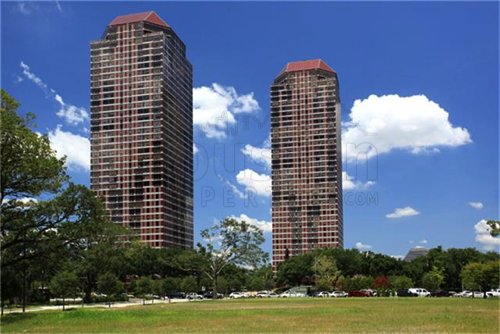 Located at the epicenter of Houston's finest dining and shopping establishments, The Bristol is also within blocks of major freeways, Downtown, Greenway Plaza, Medical Center, Reliant Park and Museum District.
View All Bristol Condos For Sale
Boasting of Classic New York architecture, Empire Lofts is also a few blocks from Uptown Park landmarks Williams Tower, Waterwall, The Lakes on Post Oak and Galleria IV.
View All Empire Lofts For Sale
A premier Uptown loft development, Lofts On Post Oak also has an impressive list of urban amenities including valet, concierge, room service, 6 resort pools, 20-seat theater, and more.
View All Lofts On Post Oak For Sale
Popular for its French Beaux-Arts style architecture, Manhattan's heavy stone base, two-story and paired columns, arched windows and grand arched openings are reminiscent of historic buildings in New York.
View All Manhattan Condos For Sale
Towering over the Uptown and Galleria area, St James is a 24-story building with a 25-year reputation as one of the earliest residential highrises in Houston.
View All St James Condos For Sale
The Mark is a 30 story residential highrise that features intercontinental style through its European-inspired architecture.
View All The Mark Condos For Sale
The Mercer is a 30-story residential highrise known for its state-of-the art amenities. The Mercer only has one to two units per floor, providing its residents ultimate privacy.
View All The Mercer Condos For Sale
Directly adjacent to the Galleria complex, The Oxford is a 21-story highrise with 20-year reputation as one of the premier residential condo buildings in Uptown Houston.
View All The Oxford Condos For Sale
Venti is a European architecture-inspired building with twenty exclusive units. The residential midrise features private, luxurious, and modern condos for sale.
View All Venti Condos For Sale