Sussex Houston Condo Guide
Sussex Condos Houston is a highrise establishment built within the Sharpstown neighborhood in Southwest Houston. Towering over a master-planned area developed by Frank Sharp back in the 1950s, it is located at 7520 Hornwood Dr, in Houston Texas, 77036. Sussex condos for sale are within a gated community, which has easy access to US Highway 59 and near Bellaire Boulevard.
Address: 7520 Hornwood Dr, Houston, Texas, 77036
Built In: 1966
Neighborhood: Sharpstown
For more information or available Sussex Condos Houston for sale, call Paige Martin at
713-425-4194 or email [email protected]
Sussex Condos For Sale
All Sussex Condo Listings
Sussex Condos Amenities
Sussex Condos Location Overview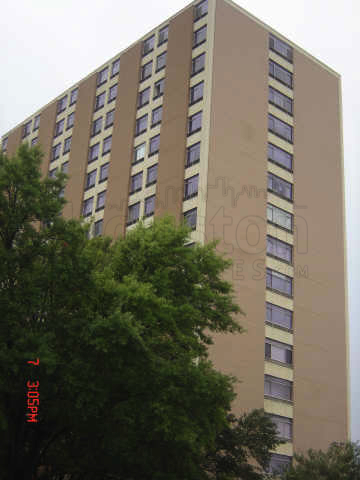 The twin towers of Sussex Condominium perch over the gated community of Sharpstown in Southwest Houston. The green, tree-laden residential area of Sharpstown is mostly dominated by apartment complexes and single-family homes, giving Sussex condos for sale owners exclusive access to magnificent views of the entire area.
Sharpstown is a master-planned community first conceptualized by Frank Sharp decades ago. He initially donated a 300-foot-wide piece of land to the state of Texas for the development of the Southwest Freeway (today known as U.S. Highway 59).
This literally paved the way for easier access from Downtown Houston to homes in the neighborhood, as well as to PlazAmericas (the city's very first air-conditioned and enclosed shopping mall). This remains true today as proven by the short commute or drive between homes and condos for sale in Sussex to Downtown and other nearby areas.
Notable recreation places near Sussex Condos are the Sharpstown Park and the Sharpstown Golf Course along Bellaire Boulevard. Houston Community College System, as well as private school Houston Baptist University are in close proximity to Sussex Condominiums too.
Sussex Condos For Sale Features And Amenities
Sharpstown is known for its mid-century style houses built on large lots. Sussex Condos Houston serve as the centerpiece for this gated community, as the twin towers grace the entire neighborhood's skyline. The building itself carry very clean, simple yet imposing highrise design tones typical of modern architecture.
Condos for sale in Sussex have living rooms, bedrooms, and kitchens with more than ample space. The modern architectural touches extend to the interiors and exteriors of these units too. Building amenities include a swimming pool, party room, tennis courts, among many others.
For more information on available Sussex condos for sale, please contact Paige Martin at 713-425-4194 or email [email protected]
Sussex Condos Amenities
Pool
Party room
Tennis courts
Trash service
Cable TV