Woodway Place Atrium Condos For Sale Guide
Located in Tanglewood and just north of the Galleria area is 8-story tall residential midrise Woodway Place Atrium. With 79 condos that come in one-, two-, and three-bedroom floor plans, The Woodway Place Atrium can be found at 661 Bering Dr. Houston, Texas 77057. The approximate square footage of the units at Woodway Place Atrium is between 872 to 2129 square feet.
Address: 661 Bering Dr. Houston, Texas 77057
Built In: 1979
Number of Units: 79
Nearby buildings: Woodway II, St Clair
Neighborhood: Tanglewood
Note: Woodway Place Atrium located at 661 Bering Drive, is not to be confused with Woodway Place located at 5001 Woodway, or Woodway II located at 651 Bering Drive.
For more information or available Woodway Place Atrium Condos for sale, call Paige Martin at
713-425-4194 or email [email protected]
Woodway Atrium II Condos For Sale

All Woodway Place Atrium Condo Listings
Woodway Atrium Place Condos Amenities
Woodway Place Atrium Condos Location Overview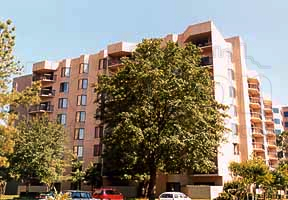 Built in 1979 near Tanglewood and next to upscale Uptown, Woodway Place Atrium Condos is a residential midrise building that also overlooks Downtown Houston, Galleria, and Memorial Park. Its location Uptown gives owners of condos in Woodway Place Atrium easy access to the big office complex within the area while also being close to the peaceful, relaxing and oakwood-roofed neigborhood of Tanglewood.
Woodway Place Atrium condos for sale are also near the Galleria. This is where the Galleria Mall (one of the largest malls in the world), European-themed Uptown Park shopping center, the Westin Galleria and the Westin Oaks Houston hotels, numerous world-class restaurants, trendy bars, and other commercial establishments can be found.
Also minutes away is Memorial Park, allowing owners of Woodway Place Atrium condos for sale a short travel to one of the largest parks in the country. Memorial Park is locally well-known for its wooded areas, expansive jogging trails, and "close to nature" scenic spots.
Woodway Place Atrium Condos For Sale Features And Amenities
Having recently undergone renovation to improve its structure and exteriors, Woodway Place Atrium today has 79 condos for sale amidst the exciting and upscale Galleria neighborhood. Rising 8 floors high, the residential midrise boasts of amenities that include concierge services, a tennis court, a pool located at its base, and a fantastic view of this tree-covered area from the balcony of any unit.
The condos for sale at Wooway Place Atrium come in one-, two-, and three-bedroom floor plans. The units sizes come in the 872 square feet and 2129 square feet range. Basic maintenance fees cover water, basic cable, waste disposal, gas, central building AC/Heating (not individual unit AC/Heating), building maintenance and repair, landscaping, access control & security and onsite professional fees.
For more information on available Woodway Place Atrium condos, please contact Paige Martin at 713-425-4194 or email [email protected]
Woodway Place Atrium Condos Amenities
Concierge
Pool
Tennis Court