Houston Condos: Guide To Houston Condo HOA Fees And Amenities
Houston Condos: HOA Fees & Amenities
Compare homeowner association (HOA) fees and benefits for 115 Houston condo buildings.
Houston Condo HOA Fees And Amenities Guide
Living in a condo can be fantastic. Residents benefit from great locations, awesome views, fabulous staff, wonderful amenities, and the ability to "lock and leave" anytime.
However, buying a condo in Houston can be tricky.
We don't have the same condo market as cities like New York, Las Vegas or Miami where everything appreciates (see which Houston housing segments have done best over the past decade).
Also, several Houston high-rise buildings have been very poor investments (typically due to egregious monthly homeowner association (HOA) fees, building issues, or bad management). (Read about which buildings have performed best.)
If you're considering buying a condo in Houston, make sure that you're aware of the monthly homeowner association (HOA) fees, their true costs, the benefits you get from being a resident, and the success themes quality buildings share.
Paige Martin's Recent Awards:
– "One of America's Best Real Estate Agents," Real Trends
– Five Star Realtor Award, Multi-Year Winner
– "One of Houston's Top 50 Realtors," Houston Chronicle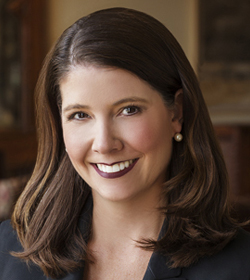 1. Pros & Cons of Condo Living
Primary Benefits of Living in a Houston Condo:
Easy to maintain. No yard work, roof repair, building or grounds maintenance. Easy to "lock the door & leave."
Great locations. Many buildings are a few hundred feet from top-ranked restaurants, and shopping & retail establishments.
Building security. Many Houston condos have 24-hour staff, guards, secure parking, cameras, gated entrance and building security.
Service & amenities. Many highrises offer great amenities: tennis courts, pools, saunas, movie rooms, well-kept grounds, workout facilities, rooftop decks, and more.
Great Staff. You'll get access to porters, valet, building managers, concierges, trash & dry cleaning pickup and other services in many buildings.
"Paige Martin is probably the most knowledgeable condo Realtor in Houston. She saved us from what would have been several bad buys. I highly recommend you call her before you consider buying anything."
Primary Drawbacks (compared to Houston Townhomes or Houston Single Family Homes):
Monthly maintenance fees. Staff and amenities are great, but come with a fee. Monthly maintenance fees pay for shared expenses.
Neighbors. Neighbors can be great and can turn into some of your best friends. However, some people aren't good neighbors. Unfortunately, you can't choose them in advance. You're going to be living closer to other people, so look for units with good soundproofing. Also be wary of buildings that were originally apartments "converted" to condos as the quality of construction is usually inferior.
Associations. Condo living differs from traditional homeownership as residents elect a Board of Directors to manage the building's business and make residential decisions. Some boards (and buildings) are great and have world-class talent. Sadly, many other buildings have entrenched bad leadership. This can affect your resale value, so choose wisely.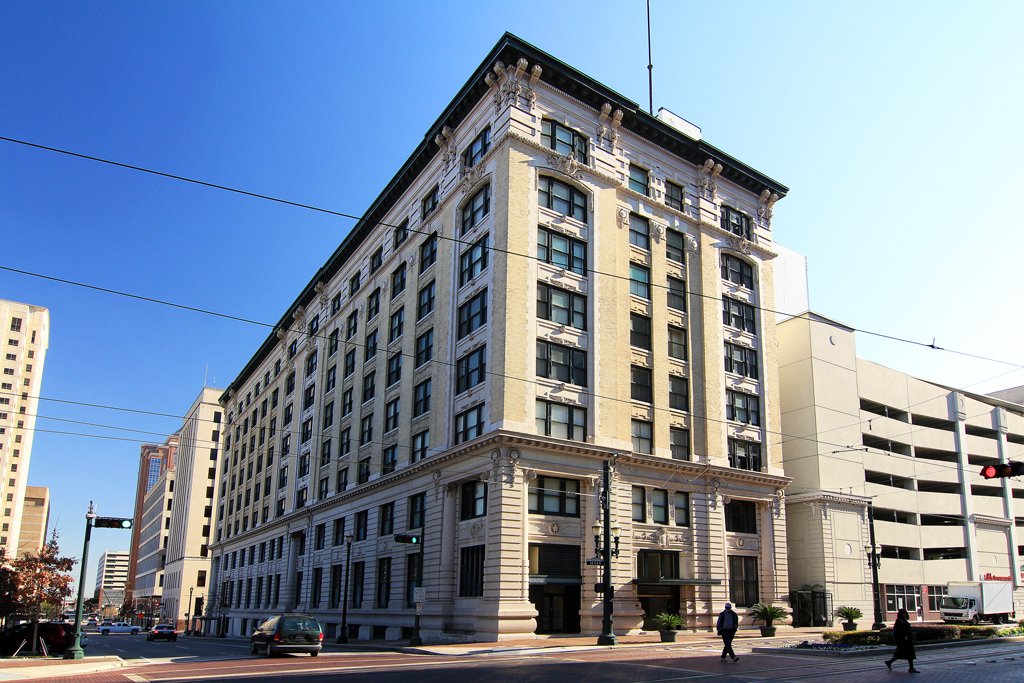 "Paige Martin is the best realtor in Houston. She will tell you the 'bad' and 'ugly' of a property and help you make a good purchase."
2. Financing Impact Of HOA Fees On Total Price
Both taxing authorities and homeowners associations have the ability to put a lien on your condo unit if you don't pay their bills.
If you're getting a mortgage, your bank will usually require you to pay both HOA fees and taxes on time (they don't like 3rd party senior liens).
As such, mortgage providers will ensure you have the ability to pay for your HOA fees when they decide how much money to loan you.
As a good rule of thumb, every $100/mo. in HOA fee is about the same as an additional $10,000 purchase price.
As a sample, for financing purposes, the two properties below are about the same:
$400,000 townhome with $0 HOA fees
$200,000 condo with $2,000/mo. in HOA fees
Even if you don't have any problem with the HOA fee, these monthly fees can become an issue when you go to resell.
Typically, buildings that have large HOA fees have not performed well over the past decade, as a percent of the populate will just choose to live in a Houston townhome or Gated community home instead. (Read about which buildings have performed best.)
Contact Paige Martin, one of Houston's top condo realtors, to talk about building options and get a list of lenders who do a great job with condo financing.
3. Historical Condo Building Cycles In Houston
Houston's condo construction cycles followed major oil boom cycles:
1960s
Late 1970s/1980s
Late 1990s
2005-2008
2012+
Most buildings from the same era share a lot of traits.
For example, buildings from the 1960s & 1980s typically have:
Larger HOA fees.
Many building amenities (good staff, 24/7 concierge, recreational facilities including workout rooms, pool and/or tennis courts, valet parking, etc.)
Limited energy efficiency (which is also part of the reason HOA fees are large).
Smaller ceiling heights than many newer other buildings
Note: Be really cautious of buildings where residents share utilities like electricity, as then it becomes a race to "get the best value" and leave your lights on more than your neighbor…thus increasing HOA fees.
As you'll see from the data, a number of these buildings have not performed very well as investments over the past decade.
Each of the eras have their pros & cons – contact Paige Martin to talk about which may be best or worst for you, based on your goals and situation.
"No one knows more about Houston condos than Paige Martin. She's an exceptional resource and someone you want on your side if you want to buy or sell."
4. Buy a Houston Condo That's In Line With Your Goals
Houston has about 115 condo buildings (several dozen new Houston condos have been announced, but I think a good percentage of them will fail and not make).
Developers have become masters at pitching new gee-wiz features (e.g. virtual golf simulators, heated outdoor pools, tennis courts, secured dog parks, valet parking, etc.)
If you choose to live in a "high touch" building, understand that you're paying for all of those features, every month.
If you hate golf, realize the outdoor pool is only 12 feet long (and you'd never be able to swim laps there), don't play tennis, don't have a dog or have a one-block commute to work) then you may not want to be paying for these.
By contrast, if you only focus on mid-rise buildings with limited amenities, you may be hurting yourself on resale or suffer from sub-par management (as the building could be too small to pay for quality, full time management and the job may go to someone who is more interested in their own pet projects).
Typically, the best way to buy a new condo in Houston is to:
Buy in line with the median sale price in the building (e.g. if you have $1.5M condo in a building with a $450k median price, you may have more issues than most residents.)
Find a great Houston condo realtor who is able to help you avoid pitfalls and help guide you on the personality types of the different buildings.
For a tour of Houston condos, building recommendations or condos for sale, contact Paige Martin, #1 Keller Williams Realtor in Houston, #9 in the United States.
Paige Martin's Recent Awards:
– "Top 25 Agents in Houston," Houston Business Journal
– #1 Keller Williams Agent, Houston
– #9 Keller Williams Agent, US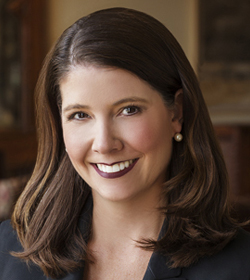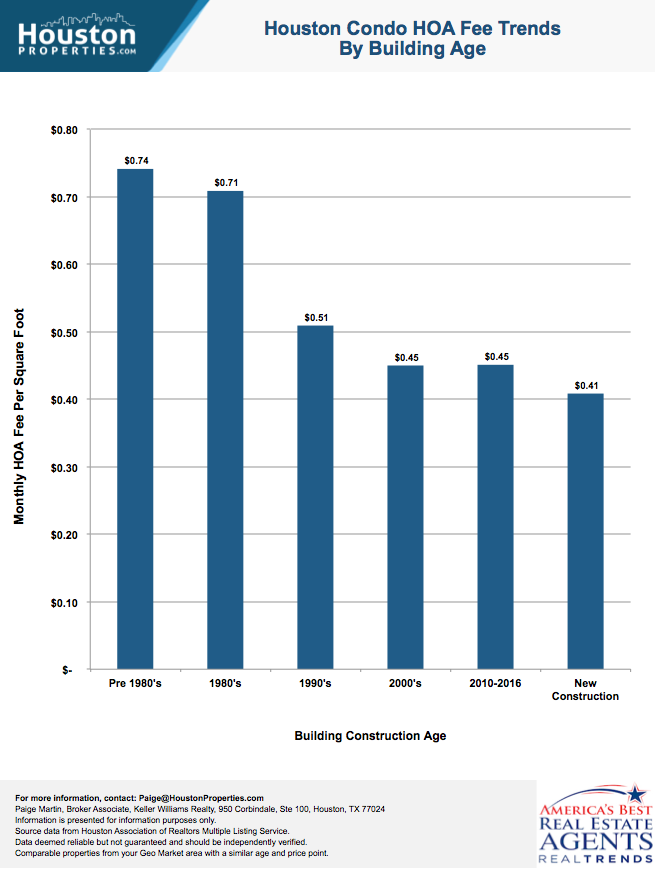 Notable highlights:
Older buildings, on average, have larger HOA fees.
Part of this is due to the nature of a building's board (it's always easier to increase fees and services than it is to take away) and part of it is due to ever increasing costs.
It's also due to the fact that many of the older buildings are less energy-efficient.
One word of caution: many new construction Houston condo developers are promising low HOA fees. Based on the data of over 100 buildings in Houston, many of these fees are below the amount required to run a building in a quality manner. A number of developers are happy to subsidize the cost of building management (until they sell all their units). Caveat emptor.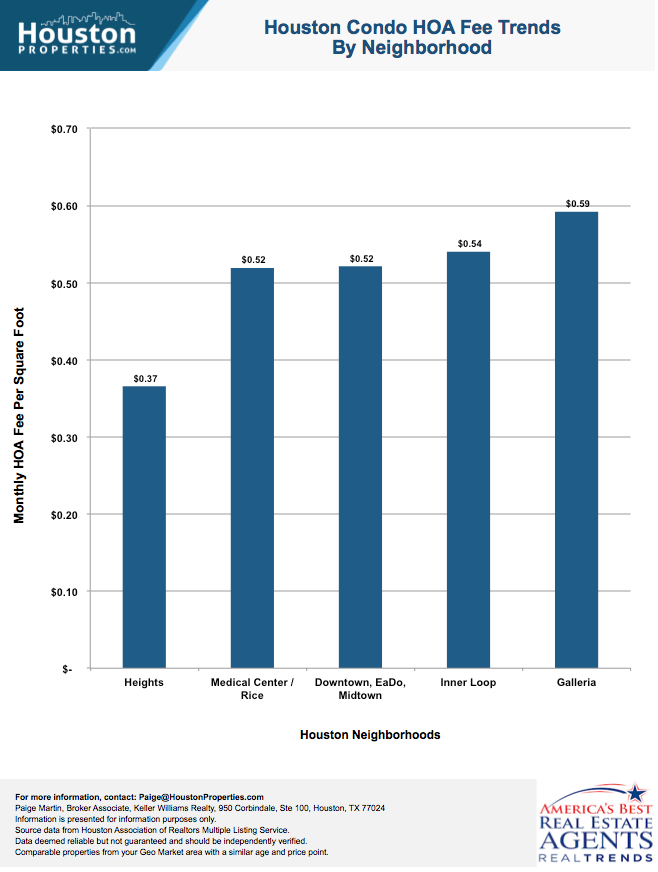 Notable highlights:
The Galleria has higher than average HOA fees for two main reasons:
Many of the earliest Houston condos reside in this vicinity.
Many buyers who prefer to live near the Galleria are looking for a more luxurious experience and want more amenities.
The Heights, on average, has the youngest collection of condos. In addition, many of the buildings around the Heights are mid-rises (thanks to permit restrictions). Generally speaking, mid-rises have less amenities and lower fees.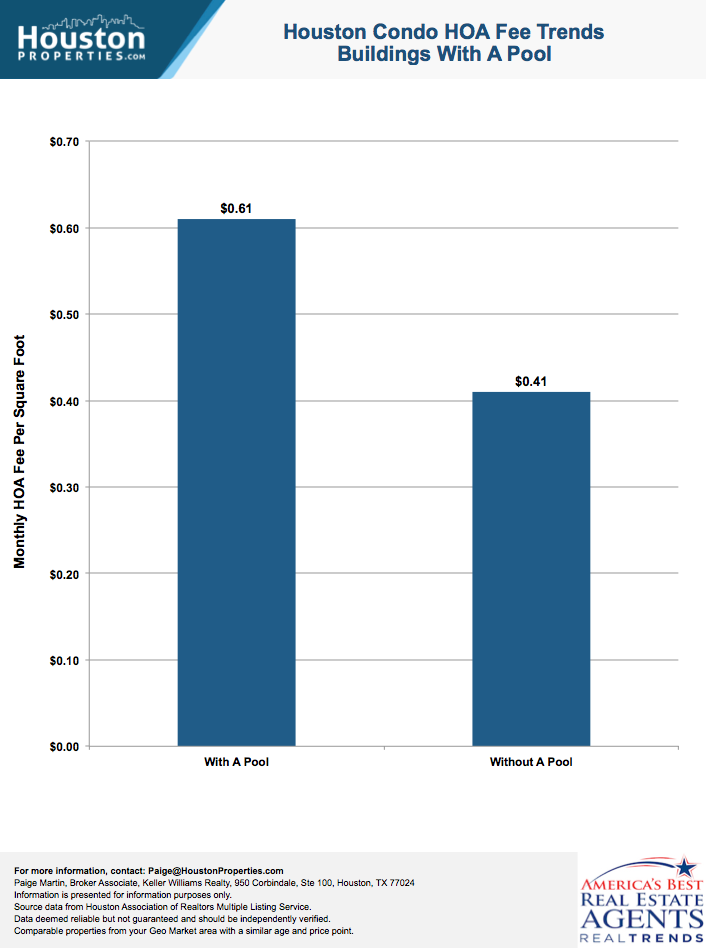 Notable highlights:
Having a pool is one of the most requested amenities from new condo buyers. However, it is one of the least used amenities, based on the average-resident-use quotient.
Approximately 68% of Houston condo buildings have a pool (32% don't have one).
Downtown Houston has the largest concentration of buildings without a pool (many of the downtown buildings are Historic Houston Lofts, so they didn't have room for a pool).
Houston's Galleria has the highest concentration of buildings with a pool.
The HOA fee difference is not solely related to having a pool. Typically, buildings with a pool have more services and more staff.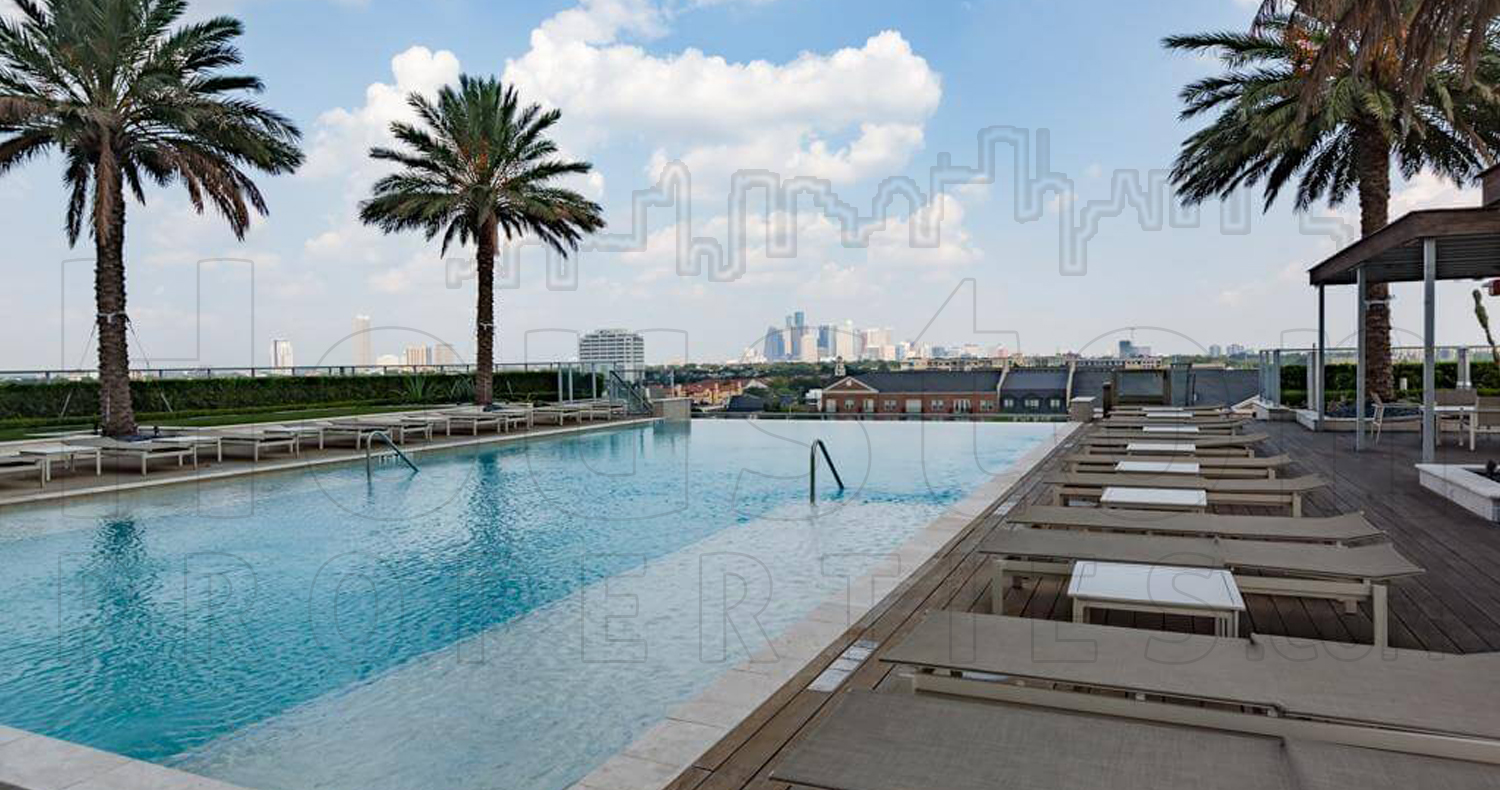 Below, we've included a collection of similar buildings and their monthly HOA fees. Prices are displayed on a per square foot basis, paid monthly.
If you'd like personal recommendations on good buildings (or buildings to avoid), and you're interested in buying a new Houston condo, contact Paige Martin, one of the top ranked Realtors in the State of Texas.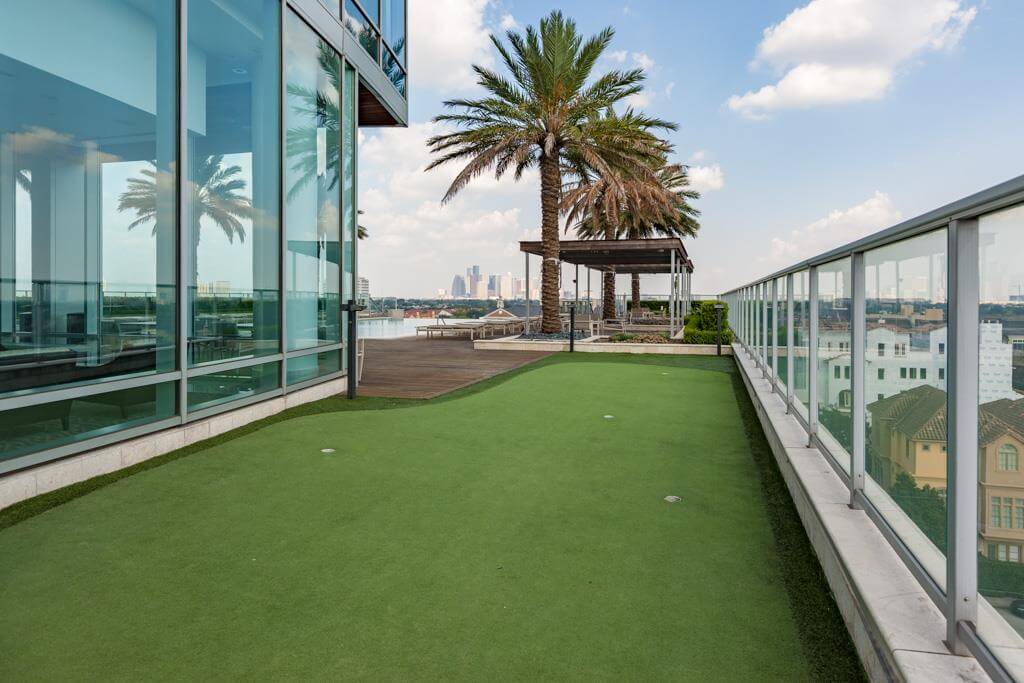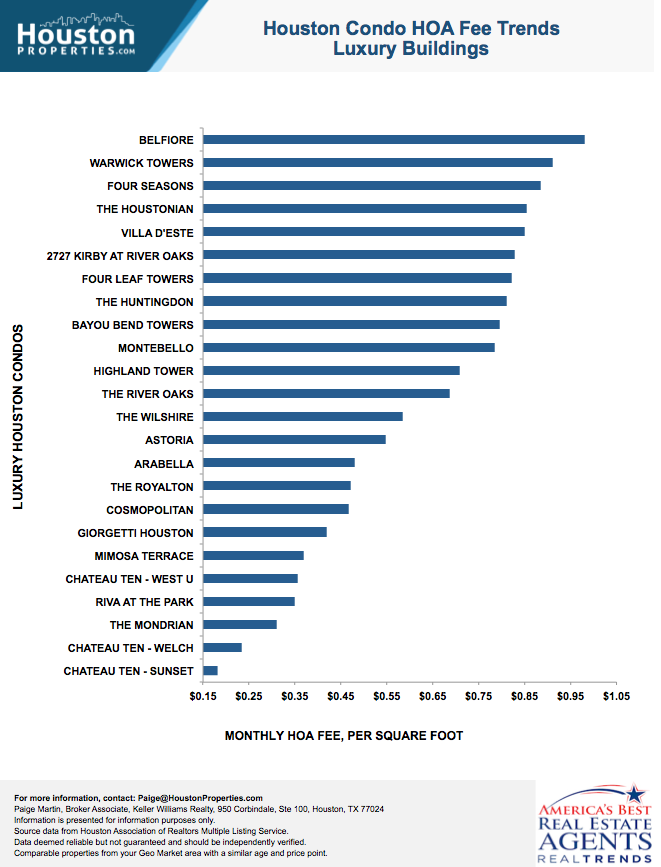 Notable highlights:
These luxury Houston condos were selected based on their median sales price per square foot. Read about which of them have been the best buy over time.
A number of these buildings are fabulous and have great staff and great governance.
However, several of the buildings are facing current resale challenges (e.g. new construction buildings are going up nearby and blocking views, the developer sold the units at a high price per square foot and the first resales are trading below original purchase prices, etc.)
Many of the newest buildings have some of the lowest HOA fee prices per square foot. In some cases, I believe these listed rates are being subsidized by the developer and will need to increase over time so they are consistent with what it takes to run a quality building.
As of the time of this writing, I also believe that several of the buildings on the list have or will have governance issues as their HOA is not fully developed and/or has structural issues.
Disclaimers & Methodology:
Information is deemed accurate but is not guaranteed.
All data is from the Houston Association of Realtors, MLS service based on data from 2015 and 2016.
Building HOAs, management companies and board of directors have the ability to change the policies for the building at any time, in accordance with their bylaws. As such, HOA fees for specific buildings will change frequently.