Inwood Manor Houston Condo Guide
Inwood Manor is a 16-story residential condo building located at 3711 San Felipe in Houston TX, 77027. It is a luxury high-rise building with 110 units located near the Galleria and River Oaks areas.
For more information or available Inwood Manor Condos for sale, call Paige Martin at
713-384-5177 or email Paige@HoustonProperties.com
Inwood Manor Condos For Sale
All Inwood Manor Condo Listings
Inwood Manor Condos Amenities
Inwood Manor Condos Location Perks
The towering 16-story tall Inwood Manor has 110 condos for sale comfortably situated in the peaceful and relaxing River Oaks neighborhood. Its 3711 San Felipe Houston TX, 77027 address puts it minutes away from the River Oaks Shopping Center, River Oaks Theatre, and The River Oaks Country Club.
Inwood Manor condos are also just a few miles from the business district and commercial establishments in Downtown Houston, The Medical Center, and the Galleria.
Inwood Manor Condo Features
The architectural vision and execution put into the creation of Inwood Manor makes it one of the more impressive buildings with condos for sale in Houston, despite being built in 1963.
Its sixteen floors and contemporary design lend the building a stately and impressive appearance when viewed from the ground. A total of 110 units are spread throughout its sixteen floors. The approximate floor plan size per unit is at 750 square feet to 3,990 square feet.
The complete list of Inwood Manor Condos amenities are listed below.
Inwood Manor Condo Rates
For more information on available Inwood Manor condos, please contact Paige Martin at 713-384-5177 or email paige@houstonproperties.com
Inwood Manor Condos Amenities
Concierge service
Valet parking
Swimming pool
Formal garden
Party room
Guest suites
Fully equipped fitness center
Storage room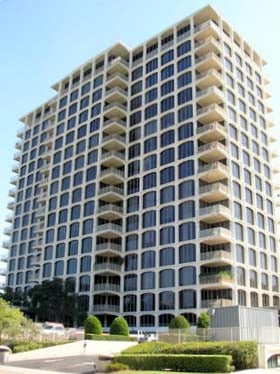 Search Inwood Manor Condos For Sale
Inwood Manor in Houston is a luxury high rise building in Houston featuring 16 floors, units priced from the mid-$120,000 to over $1,000,000 and was built in 1963.
Inwood Manor High Rise in Houston's building amenities include: concierge service, valet parking, swimming pool, laundry room, storage room, and an exercise room.

E mail Paige@HoustonProperties.com for more information on Inwood Manor Houston Tx or call 713-384-5177 to arrange a Inwood Manor Houston tour today.