Guide To Lamar Tower Condos Houston
Located in the River Oaks and Greenway Plaza area just off of Highway 59 sits the high-rise condo building Lamar Towers. With 280 condos for sale within 23 floors, the Lamar Towers has excellent views over the River Oaks neighborhood.
For more information or available Lamar Tower Houston Condos for sale, call Paige Martin at
713-384-5177 or email Paige@HoustonProperties.com
Lamar Tower Houston Condos For Sale

All Lamar Towers Condo Listings
Lamar Towers Amenities
Lamar Towers Condos Location Advantages
Lamar Towers is located in the Upper Kirby Houston neighborhood (which is within the 610 Loop) providing a short commute to Houston's Medical Center, Galleria and Downtown areas. This brings the 28 story-tall residential high-rise building minutes away from Downtown Houston, The Medical Center, and Galleria.
The towering building was built on roughly two acres of land conveniently situated near Greenway Plaza off Highway 59/SW Freeway and one block south of Westheimer in the River Oaks area. This location allows Lamar Tower residents inner loop access to more than 170 restaurants, 85 bars, 40 banks, 20 hotels, 5 grocery stores and 2 movie theaters within 1 mile.
The ideal location coupled with the towering height of the Lamar Towers also allow its residents to enjoy the spectacular 360-degree view of the Houston skyline. The Lamar Towers condos for sale maximize this by having floor to ceiling glass doors installed, creating to private balconies for its owners.
Lamar Tower Houston Condo Features And Amenities
Lamar Towers has one-, two- and three-bedroom condos for sale, as well as custom-built and larger unit floor plans. The 280 units (8 of them are penthouses) all feature nine-foot ceilings, walk-in closets, and other interior and exterior designs that give off an "old world charm meets modern city life" vibe.
Some of the Lamar Towers amenities include an exercise room, outdoor resort-style pool, 24/7 Concierge, and more. The complete list of amenities is below.
For more information on available Lamar Tower Houston condos, please contact Paige Martin at 713-384-5177 or email paige@houstonproperties.com
Lamar Towers Amenities
24-hour concierge service
12 Hour Doorman
24-hour full valet service
Exercise Room
Porter service
Multiple Entertainment Areas
Crushed Granite 1/11 mile Running Track
Outdoor Resort-style Pool and Deck with chaise lounges, tables, and tropical plants
BBQ Area with picnic tables
Owner Dog Walking Areas
Two-Level Underground Parking for Residents, plus adjoining Three-Level Covered Parking Garage for residents and guests
Resident Social Functions Throughout the Year
Service Elevator
Daily Trash Pickup on each floor
Dry clean pick up and delivery available through the Concierge Desk by outside cleaners.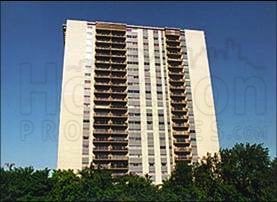 Lamar Tower Condos For Sale
In Houston, as it is with anywhere, location is key — and the River Oaks area high-rise Lamar Tower enjoys a fabulous location.
Lamar Tower is a 23 story high-rise condo community offering one, two and three bedroom floor plans. This Houston highrise features nine foot ceilings, walk in closets and spectacular views.
Conveniently located near the Greenway Plaza area off of Highway 59, and one block off of Westheimer, Lamar Tower offers "inside the loop" living at its best.
The Lamar Tower condominium units feature attractive pricing, great location, valet parking and beautiful poolside amenities.
Email Paige@HoustonProperties.com or call 713-384-5177 for more information and current pricing specials for Lamar Tower Units in the Upper Kirby area of Houston.