Guide To Midtown Vistas Houston Condos For Sale
Located at 1919 Mason in Houston Texas, 77006, the four story-tall Midtown Vistas is between Midtown and Downtown Houston. Midtown Vistas condos are also near the communities of River Oaks and Montrose.
For more information or available Midtown Vistas Condos for sale, call Paige Martin at
713-425-4194 or email [email protected]
Midtown Vistas Condos For Sale
All Midtown Vistas Condo Listings
Midtown Vistas Condos Amenities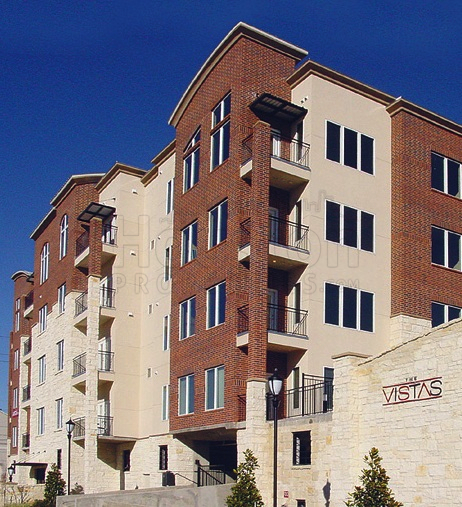 Midtown Vistas Condos For Sale Location Benefits
Condos for sale in Midtown Vistas are on a prime Midtown Houston location. Midtown Houston is situated directly between Downtown Houston, Montrose and the Texas Medical Center. This makes Midtown Vistas a good building to live in for people working in one of the three aforementioned areas.
Midtown Houston is also served by the Houston METRORail, affording Midtown Vistas condos for sale owners an easy commute to Downtown, the Medical Center or Reliant Stadium.
Midtown Vistas Condos Features
Midtown Vistas have 72 condos for sale within the mid-rise building's four floors. Buyers may choose from one-bedroom condominiums to two-bedroom condominiums.
The units comes with kitchens with wood cabinets and solid granite countertops while the floors are done in either solid ceramic or hardwood. Ceilings also have crown molding finishes and excellent lighting fixtures.
The 10-feet ceilings gives the Midtown Vistas a more spacious ambiance as well as comfortable and expansive living spaces. The 10-feet ceilings make Midtown Vistas condos for sale unique, as many of the mid rise condominiums in Houston nowadays only have 8-feet or 9-feet ceilings.
A community pool is available, as well as a designated outdoor area for entertainment. Secure underground parking spaces for residents can be had too.
For more information on available Midtown Vistas condos, please contact Paige Martin at 713-425-4194 or email [email protected]
Midtown Vistas Condos Amenities
Soundproofing system
Secure and covered parking
Common terrace with pool and BBQ area
Great views from the residences
Controlled-access entry and gate
Fitness room