The Point Condominiums is a four story midrise residential condo located at 102 Maufferd in Houston TX, 77009, near Downtown Houston and Houston Heights.
Built in 2008 atop a quiet hilltop setting that overlooks White Oak Bayou and Downtown Houston, The Point Condos has 22 units designed with contemporary interiors and exteriors.
For more information or available The Point Condos for sale, call Paige Martin at
713-425-4194 or email [email protected]
The Point Condos Houston For Sale

All The Point Condo Listings
The Point Condos Amenities
The Point Condos Houston Location Overview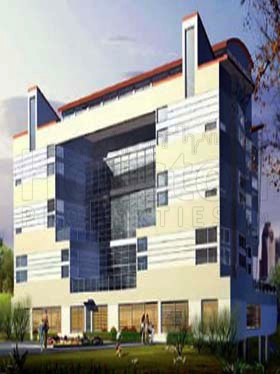 The Point Condos Houston was built with only four floors and 22 units to ensure the exclusivity of the area. Condos in The Point are situated on top of a quiet hilltop on the equally quiet and peaceful White Oak Bayou, securing privacy and secluded living among its residents.
Don't let its hilltop and lush wooded ravine location fool you into thinking it's on a "no man's" location though, as The Point is only a few minutes away from exciting places such as Downtown Houston and Midtown Houston.
Downtown Houston is where one of the biggest commercial business district in the city is. Currently there are over 200,000 jobs housed within it, making The Point condos for sale an ideal place to live in for people who prefer a short travel between their workplace and home. Because of Downtown being a commercial hub, it has also attracted a good number of businesses and establishments for entertainment such as restaurants, theaters, cafes, bars, nightclubs and more.
The Point Condos For Sale Features And Amenities
The Point is not the typical highrise luxury residential building that is becoming more popular in Houston today. For starters, it is only four floors high. Although it's built on a hilltop giving its condos for sale owners a nice view of the city, don't expect it to be similar to the 20- to 30-story high towers you will find Uptown and Downtown.
The building's contemporary design and peaceful location make up for this however. The 22 Point condos for sale are all built with steel and concrete materials and equipped with commercial "store-front" windows and doors.
The 1st floor houses the lobby, pool, a community patio area and the parking garage (each resident are entitled to two car parking spaces). The 2nd and 3rd floors of the building are dedicated to "one-level" homes or "flats". Most of these condos for sale have multi-tier floor plans, with "step-ups" to bedrooms. Finally the 4th and 5th levels are, as the developers call it, "town homes in the sky" with front door entrances on the 4th level. These homes have very high ceilings and enough space to allow for an additional 3rd floor in the home.
For more information on available The Point condos Houston, please contact Paige Martin at 713-425-4194 or email [email protected]
The Point Condos Amenities
Pool
Lobby
Community patio area
Parking