Infographic: Pet Policies Of Luxury Highrises In Houston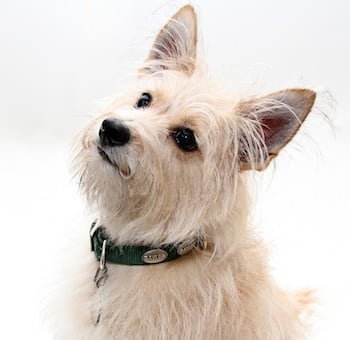 There are over 90 residential high-rise and mid-rise condos in Houston, Texas.
High rise & condo living is booming as more people are looking for an easier, maintenance-free lifestyle with amenities like pools, tennis courts, valet parking, etc.
One of the few downsides of condo living can be pet restrictions.
However, here is a list of luxury pet-friendly Houston condos (some even have dog parks and designated pet areas).
If you own pets and are considering living in a condo in Houston, here's an overview of the Houston condos pet policy.
For specific recommendations based on your pets, neighborhood preferences and budget, please email [email protected]
Houston Luxury Highrises Pet Policy Overview
(or scroll down for the text version)

1. Houstonian Estates at 121 N. Post Oak
Max # of pets: 2
Breed Restrictions: None
Weight Limit: 50 lbs each pet
View all available Houstonian Estates condos for sale
2. Villa D'Este at 1000 Uptown Park
Max # of pets: 2
Breed Restrictions: None
Weight Limit: None
View all available Villa D'Este condos for sale
3. Montebello Condominiums at 1100 Uptown Park
Max # of pets: 2
Breed Restrictions: None
Weight Limit: 40 lbs each pet
View all available Montebello condos for sale

4. Astoria Towers at 1405 Post Oak
Max # of pets: 2 (Petition can be filed to the "Board" if you have more than 2 pets)
Breed Restrictions: None
Weight Limit: None
View all available Astoria condos for sale
5. Cosmopolitan at 1600 Post Oak
Max # of pets: 2
Breed Restrictions: Yes (No aggressive dog breeds)
Weight Limit: None
View all available Cosmopolitan condos for sale

6. Four Leaf Towers at 5110 San Felipe
Max # of pets: 2
Breed Restrictions: Yes (No aggressive dog breeds, reptiles and rodents.)
Weight Limit: 45 lbs each pet
View all available Four Leaf Towers condos for sale

7. The Briarglen at 2211 Briarglen
Max # of pets: 2
Breed Restrictions: None
Weight Limit: None
View all available Briarglen condos for sale

8. Highland Tower at 2207 Bancroft
Max # of pets: 2
Breed Restrictions: None
Weight Limit: 30 lbs each pet
View all available Highland Tower condos for sale

9. Bayou Bend Towers at 101 Westcott
Max # of pets: 2
Breed Restrictions: None
Weight Limit: None
View all available Bayou Bend Towers condos for sale
10. Huntingdon at 2121 Kirby
Max # of pets: No limit
Breed Restrictions: None
Weight Limit: None
View all available Huntingdon condos for sale
11. 2727 Kirby Condominiums at 2727 Kirby
Max # of pets: 2 dogs and 2 cats
Animal/Breed Restrictions: Yes (Exotic animals and pets deemed dangerous are not allowed)
Weight Limit: 55 lbs each pet
View all available 2727 Kirby condos for sale

12. Gotham Lofts at 1025 S. Shepherd
Max # of pets: 2
Breed Restrictions: Yes (Aggressive breeds and "attack-trained" dogs are not allowed. Only pets of gentle disposition are allowed.)
Weight Limit: None
View all available Gotham condos for sale
13. Royalton at 3333 Allen Parkway
Max # of pets: No limit
Animal/Breed Restriction: Yes (Exotic animals are not allowed. Dog breeds that are aggressive by nature are not allowed)
Weight Limit: None