The Beaconsfield Lofts is a 7-story high residential condo building located in 1700 Main Street in Houston, Texas 77002.
With 18 lofts having two- and three-bedroom floor plans, The Beaconsfield Lofts is located at Downtown Houston and less than a mile from Sam Houston Park, Discovery Green, and the Crowne Plaza Hotel.
For more information or available The Beaconsfield Houston Lofts for sale, call Paige Martin at
713-425-4194 or email [email protected]
The Beaconsfield Lofts For Sale
All Beaconsfield Lofts Listings
The Beaconsfield Lofts Amenities
The Beaconsfield Houston Lofts Location Overview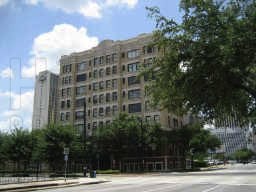 The Beaconsfield's Downtown Houston location is just on the edge of the commercial business district and in the middle of numerous the Victorian mansions that lined Main Street. Many major companies such as Chevron and JP Morgan Chase have operations downtown, and in the process are employing more than 200,000 people.
Just in the vicinity of The Beaconsfield Houston are the Toyota Center, St. Joseph Medical Center, and numerous restaurants, bars, lounges, and retail shops. Well-known Houston parks such as Sam Houston Park and Discovery Green are also minutes away from the lofts in Beaconsfield.
Residents of lofts in The Beaconsfield also have quick access to the MetroRail and to the many highways and freeways in the area.
The Beaconsfield Lofts For Sale Features And Amenities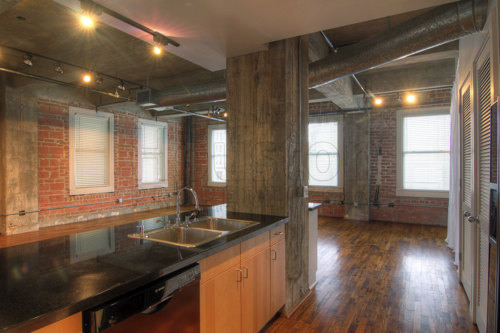 Touted as the first apartment high-rise building in Houston, The Beaconsfield Lofts have a rich history which can be seen with its architectural design. To preserve its history, the facade was retained as well as the 11′-12′ beamed ceilings, gas fireplaces, most of the original hardware, and the original elevator (still operated by the doorman).
The building, listed on the US Interior Department's National Register of Historic Places, has an attended lobby with an Old World setting complete with French doors and arched stained glass panels.
There are also only 18 lofts for sale in Beaconsfield to ensure privacy and more than ample space for its residents as evidenced by its sizes going between 1,800-square-feet to 2,250-square-feet. There are only two units to each floors featuring hardwood floors, a large living room, separate dining room, 2 or 3 bedrooms with baths.
For more information on available The Beaconsfield Houston Lofts, please contact Paige Martin at 713-425-4194 or email [email protected]
The Beaconsfield Lofts Amenities
Concierge
Storage room
Laundry with dry cleaning services