Hogg Palace Houston Reviews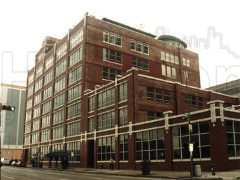 Right at the edge of downtown Houston's vibrant Market Square area sits the Hogg Palace lofts. It was originally an office building, erected in 1921 by River Oaks developer William C. Hogg (a relative of the famous Ima Hogg). He named Hogg Palace after, well… himself, and when it was converted from an office building into a residential building, the name was kept.
Hogg Palace stands 8 stories, with a built-in parking garage and gymnasium located inside (on the door of which reads "Ima Hogg (no more)." The units at Hogg Palace are dressed in gorgeous hardwoods, with huge picture windows which enjoy fantastic downtown views. Some of the units at Hogg Palace are graced with huge balconies overlooking downtown Houston's unique skyline.
Note: Hogg Palace Units are only available for lease.  Nearby Houston Lofts for sale include:
Click here for Hogg Palace Units For Lease.
Hogg Palace is located at 401 Louisiana Street, Houston, TX  77002.   Click here for a map of Hogg Palace.
Email [email protected] or call 713/384-5177 for more information on Hogg Palace.