Located at 1120 Texas Ave Houston, Texas 77002 in Downtown Houston is the 8-story high residential loft, Keystone Lofts.
Originally designed by architect Joseph Finger in 1920, the unique and stately Keystone Lofts Houston is also just a few minutes away from Interstate-45, Highway-59, Minute Maid Park, and the MetroRail.
Note: As Keystone Lofts Houston is a smaller loft building, units are listed infrequently and transactions occur off-market (not publicly listed).
For more information or available Keystone Lofts for sale, call Paige Martin at
713-384-5177 or email Paige@HoustonProperties.com
Keystone Lofts For Sale
All Keystone Lofts Listings
Keystone Lofts Amenities
Keystone Lofts Houston Location Overview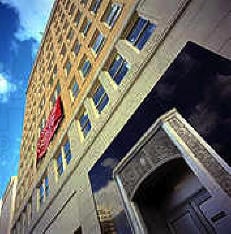 The upscale 8-story tall Keystone Lofts can be found in the northern part of Downtown Houston. This puts owners of condos for sale in Keystone Lofts just a few minutes away from the business commercial district downtown. With big companies like Shell Oil Company, JP Morgan Chase, Chevron, and more employing more than 200,000 workers, Downtown Houston is fast becoming one of the most important places in Houston. Living in one of the lofts in Keystone allows its residents access to all these opportunities for employment and growth.
Due to the presence of major companies and the number of people they have working for them, commercial establishments have been built all over downtown too. All kinds of restaurants, bars, retail stores, cafe's, and shopping centers are within the Keystone Lofts vicinity as well.
One block away from the building is Main Street and just a few blocks away is La Branch Street. A short drive brings Keystone Lofts residents onto Interstate-45 or Highway-59 and to the other important places in Houston. Also just a few minutes away is Minute Maid Park, home of the Houston Astros, while the MetroRail is only two blocks away.
Keystone Lofts Condos For Sale Features And Amenities
The Keystone Lofts Houston architectural design is one of its main selling point. The Art Deco exterior dates the building's origins and serves as a testament to the unique style of Houston architecture.
Keystone Lofts have 8 stories but only features 34 lofts for sale. This is to maximize privacy and space among residents. As proof, the units in Keystone Lofts range from the smaller 1,350 square foot units to the large 4,400 square foot units. They all come with hardwood floors, granite counter tops, washers and dryers, jacuzzi tubs, and 10-foot ceilings.
For more information on available Keystone Lofts Houston units, please contact Paige Martin at 713-384-5177 or email paige@houstonproperties.com
Keystone Lofts Amenities
Concierge service
Spacious units
Three-story parking garage