Rice Lofts Houston Reviews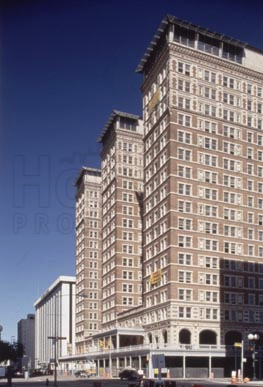 Rice Lofts was initially called The Rice Hotel. Built in 1913, The Rice Hotel was once one of the most glamorous, sought-after destinations in Houston, playing host to numerous luminaries from all over the world and several United States Presidents.
Contact Paige Martin, Houston Realtor for available Rice Loft Lease Apartments and pricing at 713-425-4194, or click here to email me.
Rice Lofts Houston Reviews: The Rice Loft Information
The site on which Rice Lofts stands has played host to a number of structures, including the old Capitol of the Republic of Texas (which housed the Texas Congress from April 1837 until September 1839), then a five-story hotel known as the Capitol Hotel (and an augmentation of that) before being razed again and rebuilt as The Rice Hotel.
The building was home to the Rice Hotel Cafeteria, which was first air-conditioned public room in Houston all the way back in 1922, and Rice Lofts is also known for being the site of one of President John F. Kennedy's final speeches — the day before his death in 1963.
The Rice hotel was closed in 1977 and remained so until Houston developer Randall Davis began to develop a vision for the Rice Lofts twenty years later…
A stained glass skylight in the two-story lobby beams light down onto the polished floors, lavish rugs, towering columns and upscale furniture scattered around the elegant entryway of Rice Lofts, shaded by indoor palm trees sprouting up from huge ceramic pots.
An interior balcony surrounding that offers a birds eye view and the stairs leading up to it take you to the meeting rooms, outdoor balcony and also to the elegant Crystal Ballroom. The $27.5 million that went into revitalizing this historic landmark (on the National Register of Historic Places since 1978) into Rice Lofts has been very well spent.
In the units upstairs at The Rice Lofts, 100 year-old maple hardwoods are balanced out by the exposed steel beams nested in the 10 to 18-foot ceilings above. Lights shine down on the aged, historic brick walls and the bathrooms in the one, two and three-bedroom units at The Rice Lofts feature Italian marble bathtubs with ball and claw feet.
Some units at Rice even include W/D connections, and the building also offers furnished corporate apartments.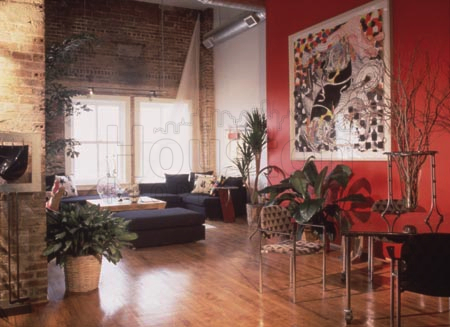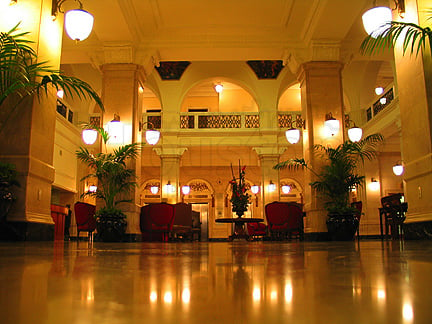 The Rice Lofts is located at 909 Texas Avenue and Main Street in downtown Houston. Click here for a map of The Rice Lofts.
Email

[email protected]

or call 713/384-5177 for more information on The Rice Lofts.