Guide To Metropolis Lofts Houston For Sale
Near River Oaks and Inner Loop is Metropolis Lofts – a four-story tall residential midrise loft building located at 1914 W. Gray, Houston Texas 77019.
Developed by Randall Davis, Metropolis Lofts has 32 units with 19-foot ceilings, exposed AC ducts, brick and glass brick interior walls, granite counter tops, marble baths, and oak hardwood flooring.
For more information or available Metropolis Lofts for sale, call Paige Martin at
713-425-4194 or email [email protected]
Metropolis Lofts For Sale
All Metropolis Lofts Listings
Metropolis Lofts Amenities
Metropolis Lofts Location Overview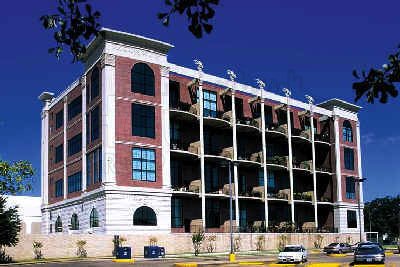 Standing 4 floors high, the Metropolis Lofts graces the peaceful and affluent neighborhood of River Oaks with its 19th-century style structure. Just minutes away from the Metropolis Lofts are some of the many restaurants, retail shops, and cafes along the streets of River Oaks. A short drive will take you right to the heart of downtown Houston or to an entrance to the freeway.
River Oaks Center is practically right across the street from Metropolis Lofts. For recreation and relaxation, you can go to River Oaks Country Club, Memorial Park Golf Course, Sabine Park, or Homewood Park, all of which are within two miles from Metropolis Lofts.
Residents of condos in Metropolis Lofts is also only a few miles from the Central Business District, with easy access to the Greenway Plaza area, The Galleria, Medical Center, and various museums, theaters, and other cultural events.
The Metropolis Lofts For Sale Features And Amenities
Rising only four stories high, the Metropolis Lofts isn't the biggest or tallest loft-condominium building in Houston, but it has a grand 19th century "New York" architectural design highlighted by rooftop gargoyle guardians, large balconies with sweeping views of downtown Houston's skyline, and a luxurious on-site swimming pool.
Averaging around 2,400 square feet in size, condos for sale in Metropolis Lofts are known for having one of the bigger living area spaces in River Oaks, Houston. They also come with 19-foot ceilings, making it possible to add hanging lofts or other features that require high ceilings. Some of the units have spacious balconies, where you can catch a breath of fresh air and breathtaking views of Houston's downtown skyline.
Exposed air conditioning ducts, granite counter tops, exposed brick and glass brick walls, marble baths, and oak hardwood floors help round out the feel and look of the New York-style Houston loft condominiums.
Metropolis Lofts residents can also enjoy the services of a porter and the convenience of having two reserved parking slots per unit.
For more information on available Metropolis Lofts Houston, please contact Paige Martin at 713-425-4194 or email [email protected]
Metropolis Lofts Amenities
Parking
Pool
Storage
Elevator