1960/CYPRESS CREEK NORTH REAL ESTATE GUIDE
1960/Cypress Creek North homes for sale & insider real estate guide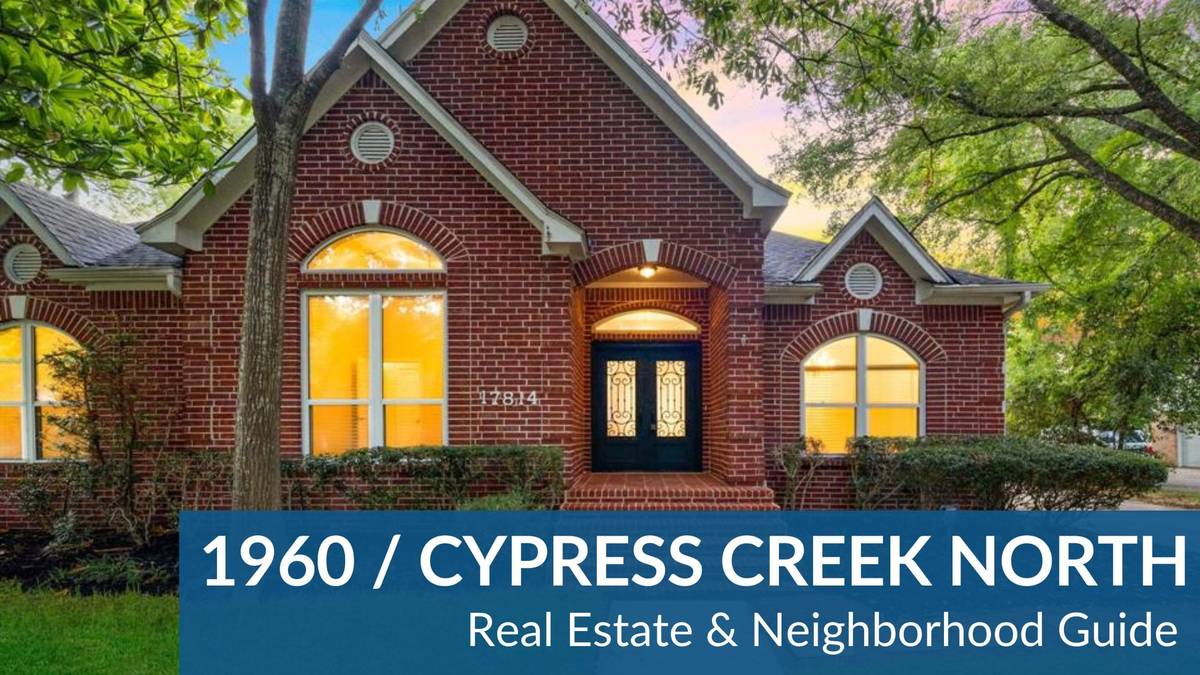 1960/Cypress Creek North features several subdivisions and communities within its area. It is along Cypress Creek Parkway and I-45, providing a great commute to Houston District. The neighborhood also features excellent amenities, accessibility, and top-notch schools.
1960/Cypress Creek North homes remained popular thanks to its:
MASTER-PLANNED COMMUNITIES: 1960/Cypress Creek North has several subdivisions and communities. It includes the Ponderosa Forest, hailed as the River Oaks of North Houston. Spring East, one of Houston's Best Suburbs is also nearby.

GREAT GOLF CLUB: Identical to the Best Golf Course Communities in Houston, 1960/Cypress Creek North took pride in their golf course and country club. The Northgate Forest Country Club offers 24 holes of championship golf. The Woodlands' World-class golf courses and shopping centers are also nearby

RETAIL AND ENTERTAINMENT CENTERS: 1960/Cypress Creek North has retail and entertainment areas. Eldridge Town Center, Cypress Creek Parkway, and Windermere are some of the popular retail destinations. Residents are also close to bars and restaurants, most of which are at Northwest Fwy.

ACCESS TO MAJOR JOB CENTERS: Businesses and employment centers in Downtown and Spring East are nearby. Employers such as ExxonMobil, TJ Maxx, and Chevron are accessible through major roads and thoroughfares.

TOP-NOTCH SCHOOLS: 1960/Cypress Creek North residents are zoned to Spring Independent School District. SISD is an award-winning district and it is one of Houston's Best Schools. Students in the area may attend several award-winning blue-ribbons schools. The list includes Haude Elementary School, Kreinhop Elementary School, and Schindewolf Intermediate School.
1960/Cypress Creek North real estate can be tricky to navigate. There are several subdivisions and communities in the area, and its location is along the floodplains.
To get personal advice on buying or selling a 1960/Cypress Creek North home, contact Paige Martin. One of Houston's best realtors and one of the Top-ranked Realtors in the United States.
"The Houston Properties Team helped make the purchase of our first home so much less stressful, especially in this market. They kept in constant communication and helped us navigate the process from beginning to end." - Meagan Joacim (Google Review)
---
Table of Contents
---
1960/Cypress Creek North Home Sale Trends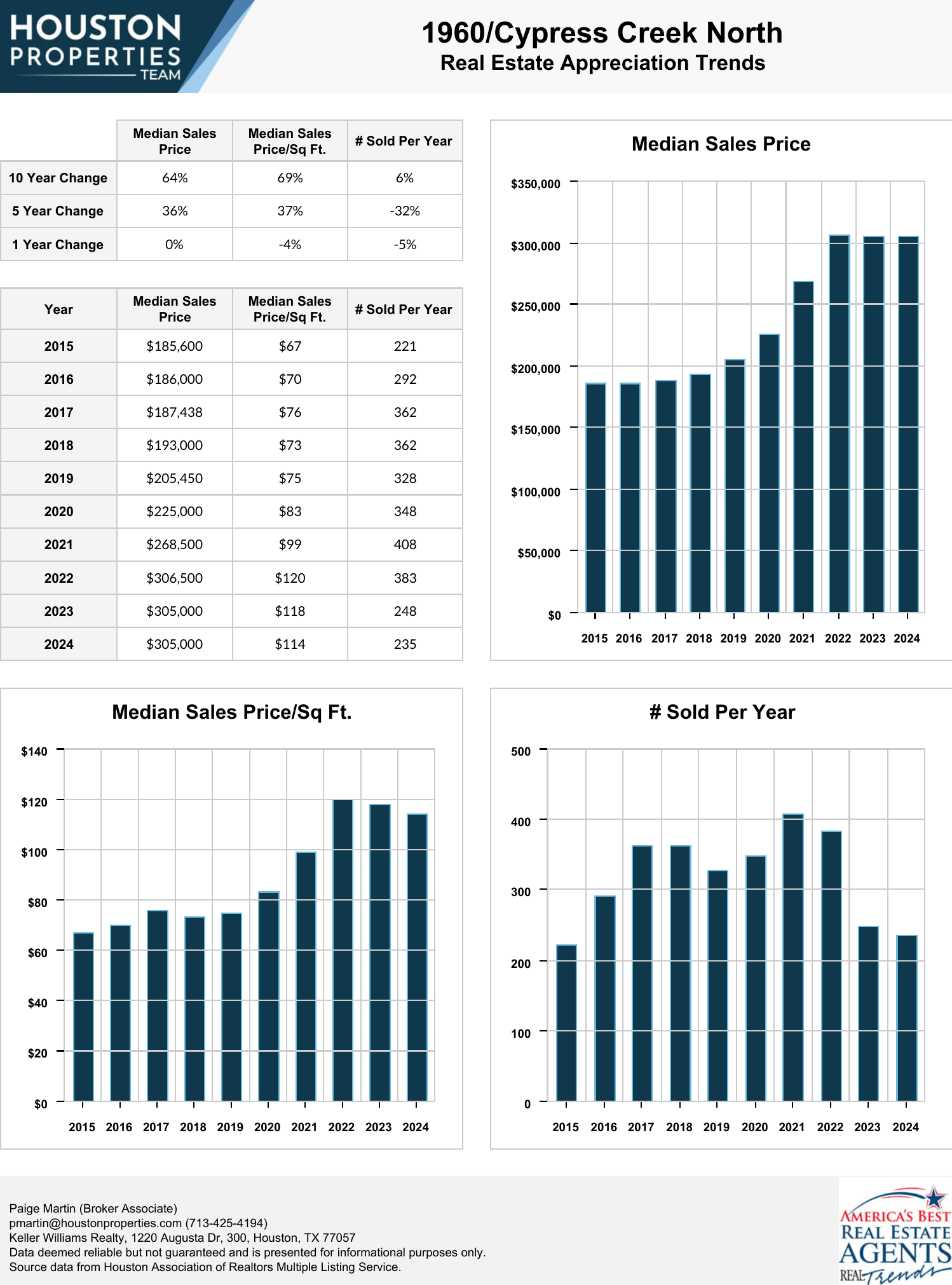 ---
1960/Cypress Creek North Maps, Location & Zip Code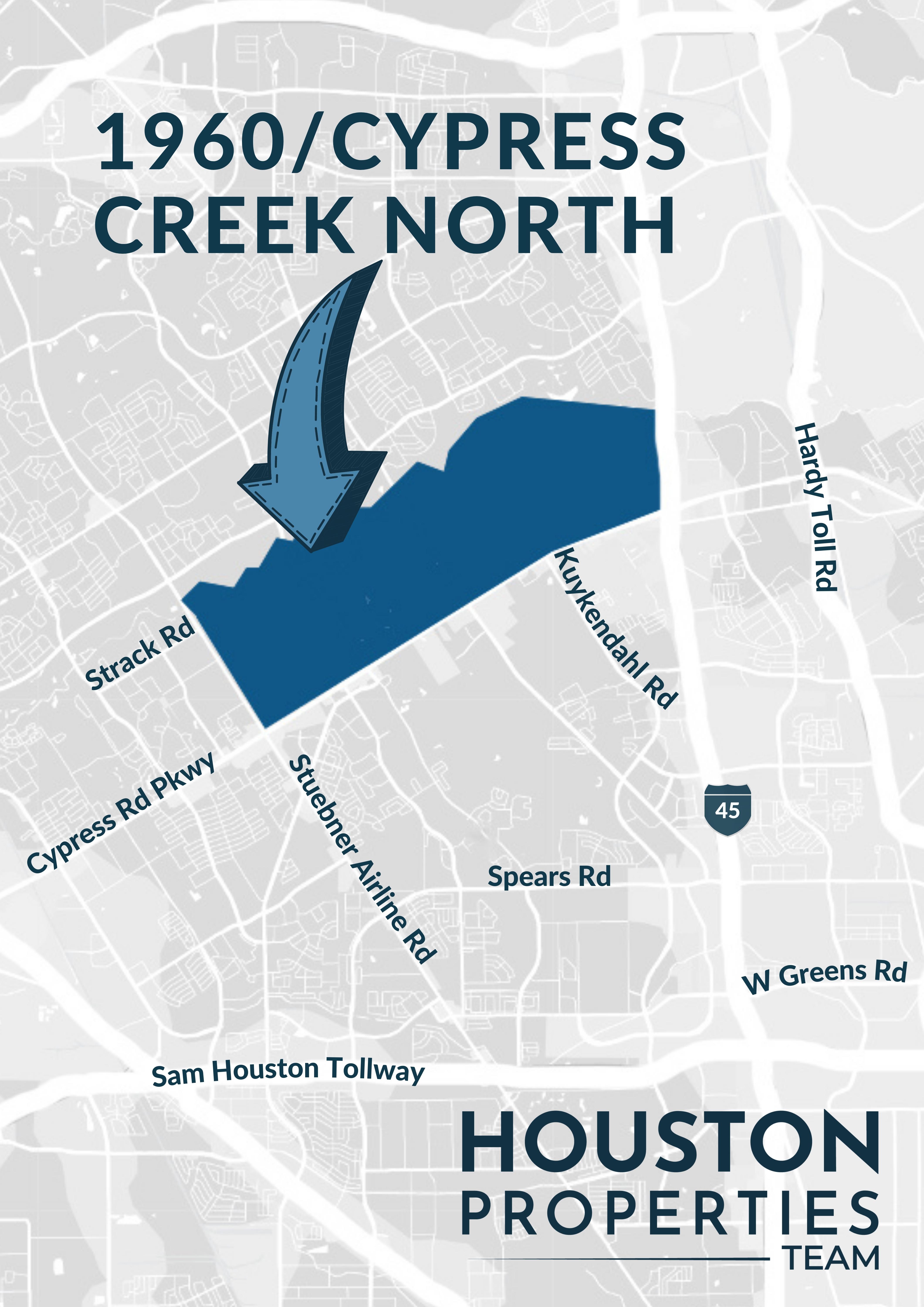 | Commute Time | 1960/Cypress Creek North |
| --- | --- |
| Downtown (min) | 25 |
| Med Ctr (min) | 30 |
| Energy Corridor (min) | 30 |
| Galleria (min) | 30 |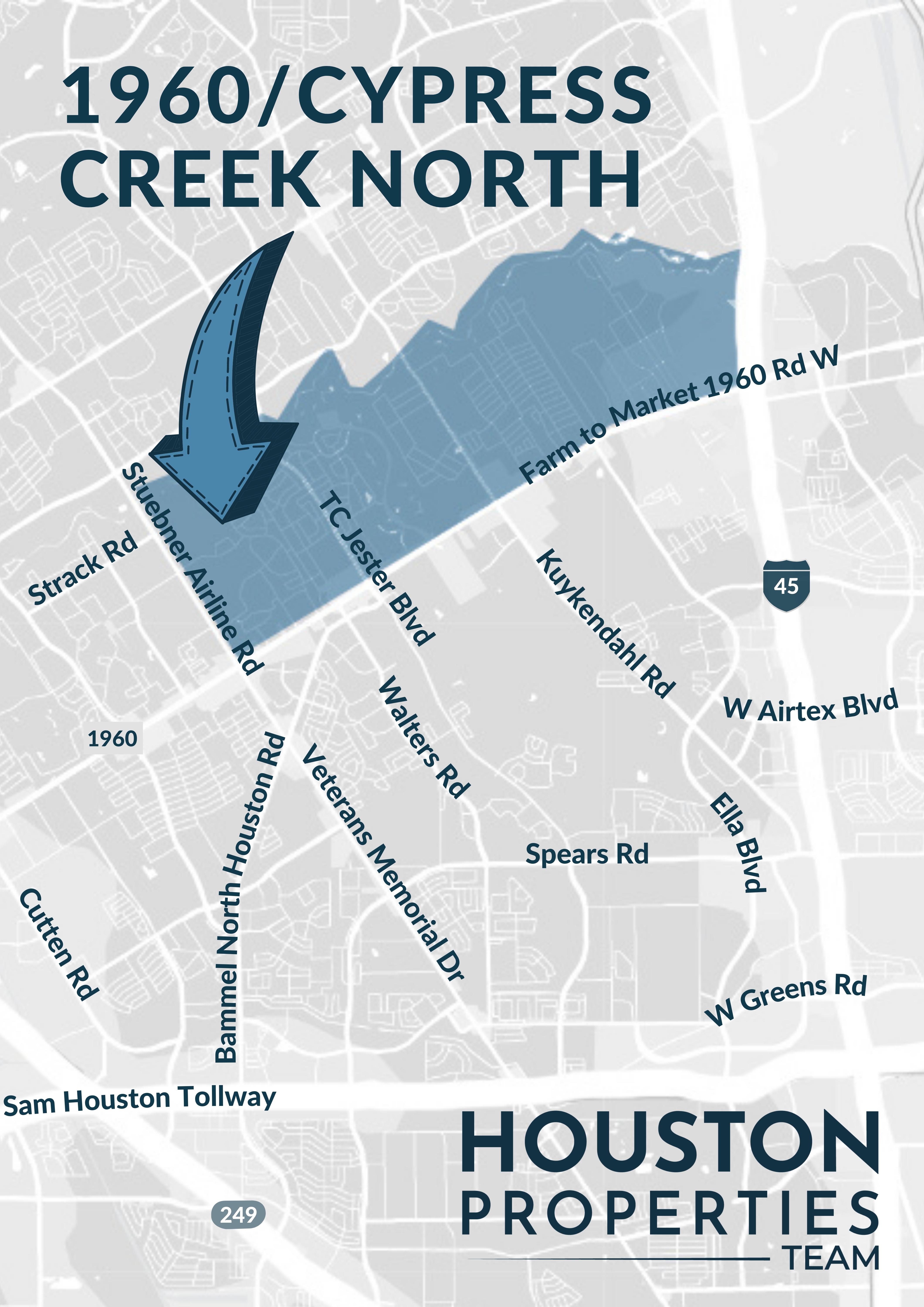 | Highlights | 1960/Cypress Creek North |
| --- | --- |
| Amenities | Unknown |
| Golf Courses | Unknown |
| Run / Bike Trails | Unknown |
| Nearby Retail / Dining | Unknown |
| Major Employers | Unknown |
---
Best Houston Real Estate Resources
---