Afton Oaks Houston Homes For Sale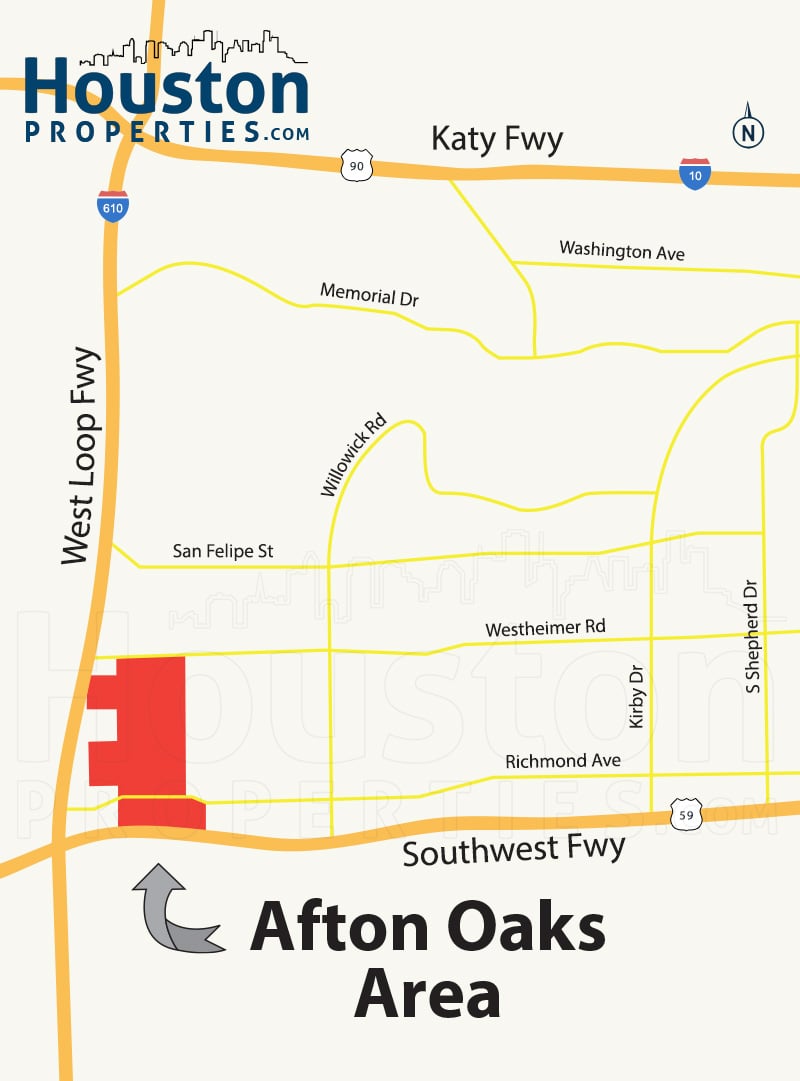 Afton Oaks is an upscale neighborhood with a collection of renovated 1950s ranch-style homes and new construction properties with traditional, Spanish, Mediterranean, and French-inspired architecture.
Afton Oaks is also zoned to Lanier Middle School, one the top public schools in Houston.
The neighborhood is just a few minutes from key Houston areas such as Galleria and Downtown Houston, Greenway Plaza, and the Texas Medical Center.
Aside from the Galleria mall, there are other shopping destinations nearby such as the River Oaks Shopping Center and Highland Village.
For questions, advice, recommendations or River Oaks real estate, contact Paige Martin, head of the Houston Properties Team and one of the top ranked realtors in the city.
Afton Oaks Houston Resources:
For more information on available Afton Oaks Houston Homes for sale call Paige Martin at 713-425-4194 or email [email protected]
Afton Oaks Houston Neighborhood Guide
Afton Oaks is bordered by Westheimer Road to the north, Union Pacific's Mid lane to the east, Southwest Freeway (US Highway 59) to the south, and Interstate 610 to the west.
Afton Oaks lies along two major freeways: Interstate 610 and US Highway 59. Inspite of this, the neighborhood still remains a peaceful enclave thanks to its very active civics club. The Afton Oaks Civic Club provides services for the community such as 24-hour patrol service, backdoor garbage pickup, and maintenance of all greenery in the esplanades.
Neighborhoods near Afton Oaks include: Greenway, Upper Kirby, Memorial Park, Montrose, Uptown Houston, Galleria, West University, Timbergrove, Avalon Place, Camp Logan, Crestwood, Highland Village, Hyde Park, Museum District, and River Oaks.
Afton Oaks is within the 77027 zip code of Harris County.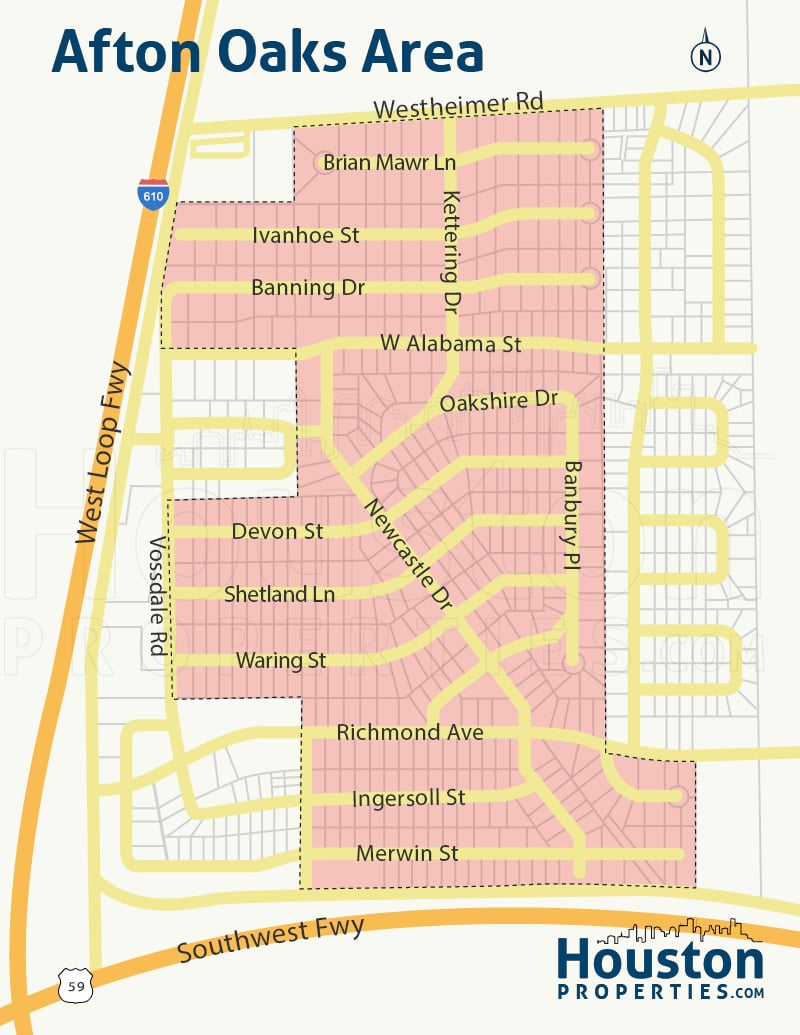 Development of Afton Oaks started in 1951 on a farmland previously owned by the O'Meara and Stahlman families.
Early homeowners immediately established a civics club while the area was still under development. This ensured that even the first few homes followed the heavily enforced deed restrictions by the Afton Oaks Civic Club.
The Afton Oaks Civic Club was established in 1955 and were instrumental in the recent redirecting the MetroRail out of the Richmond corridor.
Aside from enforcing deed restrictions, the civic club works to protect the environment of Afton Oaks by ensuring the trees and pocket gardens are well maintained. They also contracted with BFI to provide backdoor garbage collection.
The active civic club is one of the reasons Afton Oaks was selected for a "Neighborhoods to Standard" renovation program. It is a four-year program that installs improved streets, curbs, and storm sewers in the neighborhood.
Afton Oaks Realtor – Paige Martin
As featured on Fox News in the Morning, the Houston Business Journal, Houston Chronicle, and Houston Magazine, Paige Martin – a consistent Top Producing Broker-Associate and head of the Houston Properties Team – is ranked amongst the very top Keller Williams agents in the Houston area.
Paige is ranked as one of the top realtors in Afton Oaks, Houston, and the state of Texas. Read more about the over 65 awards she's won in the last few years.
Paige works with a tremendous number of buyers and sellers in Afton Oaks.
For a specific recommendation of neighborhoods, homes or properties based upon your personal style, goals & price point, please contact Paige Martin, head of the Houston Properties Team & Broker Associate at [email protected] or 713-425-4194.