Best Value Afton Oaks Homes For Sale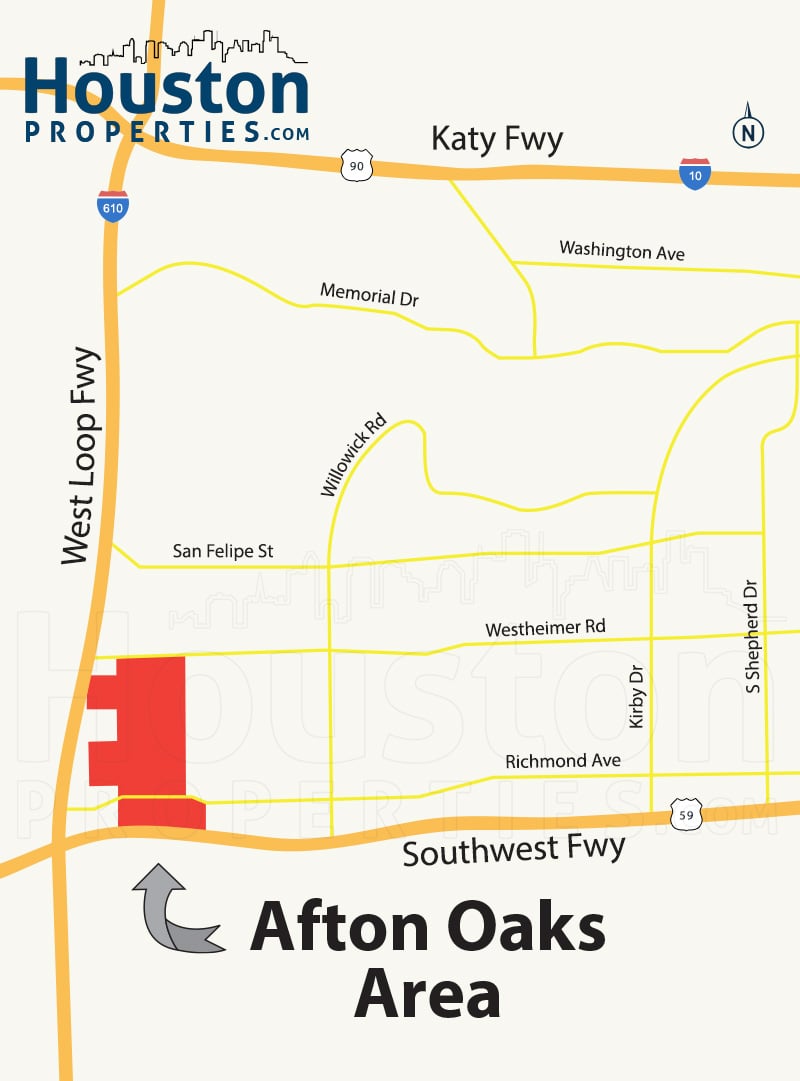 Afton Oaks is an exciting Inner Loop neighborhood close to over a thousand commercial establishments mostly located within nearby River Oaks Shopping Center, Galleria, and Highland Village Shopping Center.
Listed as one of the 20 most expensive Houston neighborhoods, Afton Oaks is a great alternative to neighbor River Oaks as it has a good number of great home options under the $1,000,000 price range (check list below).
Afton Oaks homes for sale offer great location, ambiance, and convenience similar to River Oaks.
Afton Oaks real estate have also appreciated well in the last 10 years (see 10-year Afton Oaks real estate trends report). Netting a 38% increase last year, Afton Oaks homes had one of the highest one-year appreciation rates in Houston.
Afton Oaks Houston Resources:
For more information on available Afton Oaks homes for sale, call Paige Martin at
713-425-4194 or email [email protected]
Afton Oaks Homes For Sale Under $1,000,000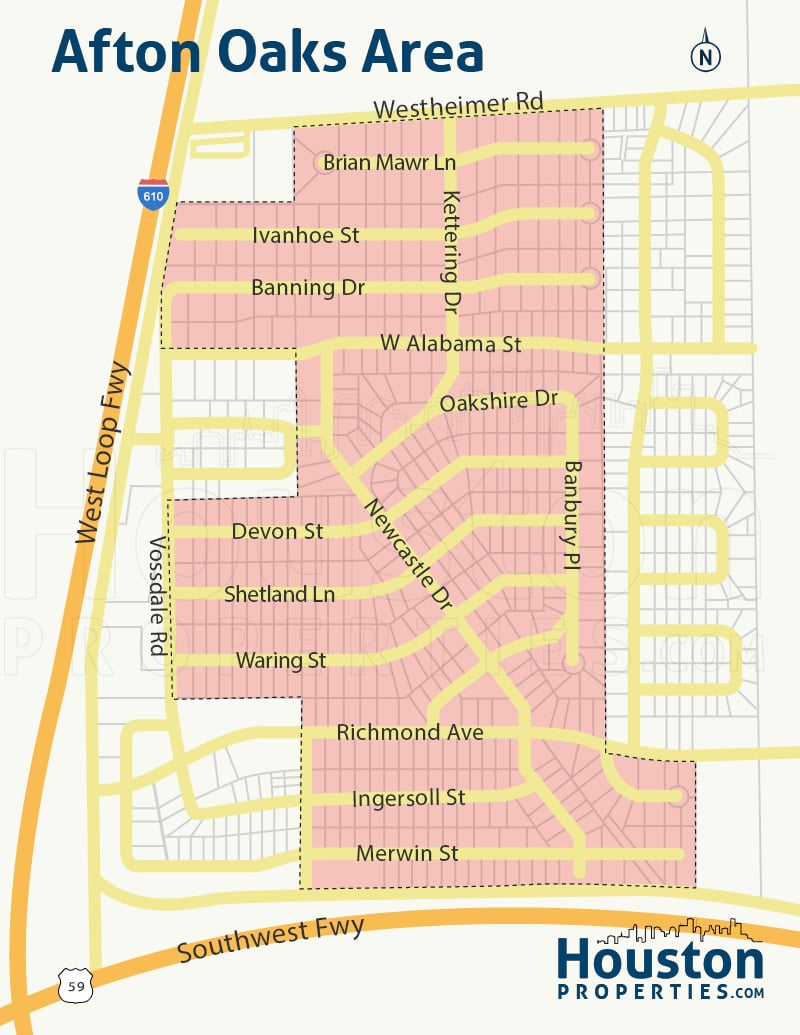 Afton Oaks features a central Inner Loop location. Nestled at the corner where Southwest and West Loop freeways meet, Afton Oaks residents enjoy easy access to the city's top cultural, commercial, and recreational facilities.
Afton Oaks also has a very active civic organization. The Afton Oaks Civic Club provides services for the community such as 24-hour patrol service, backdoor garbage pickup, and maintenance of all greenery in the esplanades.
They also contributed to the "quiet zone" along the freight rail between Afton Oaks, River Oaks, Bellaire, and West University. Train operators are required to limit horn usage when passing through these areas.
With over 1,000 commercial establishments nearby, Afton Oaks residents enjoy close proximity to many of Houston's best-loved shopping destinations. The shopping centers of Highland Village and River Oaks, as well as the world-famous The Galleria, are all just a few minutes away.
With the ongoing trend of replacing older homes, patio homes and townhomes became abundant to make living in Afton Oaks more accessible. Afton Oaks townhomes for sale are a popular option because it provides many of the benefits of single-family homes along with the luxurious living of condos, but without the hefty price tag.
Afton Oaks Houston Schools
Afton Oaks students attend the Houston Independent School District (HISD) schools. There's also a variety of private schools within and near Afton Oaks.
While there are a few families who opt to hire nannies for their children, there are also many daycare centers in the area.
Elementary Schools
St. George Place Elementary School at 5430 Hidalgo St. St. George Place Elementary School is an IB Candidate and TEA Exemplary school. It has a GreatSchools.org rating of 7/10.
Middle Schools
Lanier Middle School at 2600 Woodland. Sidney Lanier Middle School handles students from grades 6 to 8. They received a Texas Gold Performance Award based on language arts, math, reading, science, social studies, and writing in 2011. They also have a Vanguard program for gifted students. It has a GreatSchools.org rating of 10/10.
High Schools
Lamar High School at 3325 Westheimer Rd. Lamar High School has a great Athletics program. They have one of the oldest lacrosse programs in the state. Their football team, The Lamar Redskins, is one of the highest-ranking teams within the Greater Houston area. It has GreatSchools.org rating of 7/10.
Afton Oaks Private Schools
Afton Oaks Houston is also near some of the top private schools in Houston. Private schools within 15 to 20 minutes of Afton Oaks homes include:
Afton Oaks School at 4739 Ingersoll. Afton Oaks School is a coeducational Montessori school for students grades PK-3. Presbyterian School is a co-education school serving Pre K to 8 students. It has a GreatSchools.org community rating of 5/5.
St. John's School at 2401 Claremont Ln. St. John's School, one of "America's Elite Prep Schools" according to Forbes.com and "the best private school in Houston" according to the New York Times. St. John's admits students from K-12.
St. Anne Catholic School at 2120 Westheimer Rd. St. Anne Catholic School is an accredited Pre-K through 8th grade with a National Blue Ribbon Status from the Department of Education. It has a GreatSchools.org community rating of 4/5 stars.
Episcopal High School at 4650 Bissonnet St. It is a co-educational school with a curriculum based on academics, religion, fine arts, and athletics. It has a GreatSchools.org community rating of 4/5.
The Post Oak School at 4600 Bissonnet St. It is a Montessori school serving elementary to high school students. The elementary and middle school campus is located in Bellaire while the high school campus is in the Museum District. It has a GreatSchools.org community rating of 4/5
To find an updated listing of all Afton Oaks real estate zoned to any specific public school, please email Paige Martin at [email protected] with the property type and budget that you're looking for.
*Note: school zoning can change from year to year, information above is deemed accurate, but not guaranteed. Please double check.
Paige Martin – Afton Oaks Houston Realtor
As featured on Fox News in the Morning, the Houston Business Journal, Houston Chronicle, and Houston Magazine, Paige Martin – a consistent Top Producing Broker-Associate and head of the Houston Properties Team – is ranked amongst the very top Keller Williams agents in the Houston area.
Paige is ranked as one of the top realtors in Afton Oaks, Houston, and the state of Texas. Read more about the over 65 awards she's won in the last few years.
Paige works with a tremendous number of buyers and sellers in Afton Oaks.
For a specific recommendation of neighborhoods, homes or properties based upon your personal style, goals & price point, please contact Paige Martin, head of the Houston Properties Team & Broker Associate at [email protected] or 713-425-4194.